The UK's most popular racing festival returns as Cheltenham 2023 gets underway
The Cheltenham Festival is back for 2023 with a thrilling week of racing lined up in the Cotswolds for what is known as 'The Greatest Show on Turf', as racegoers descend on the iconic course.
The Champion Hurdle and the Gold Cup bookend the four-day meeting as perhaps the two highest-profile Grade 1 races, with the Champions Hurdle contested on the opening day on Tuesday and superstar horse Constitution Hill a heavy favourite to triumph.
Meanwhile, Rachael Blackmore returns to Cheltenham looking to create more history after an astounding win to retain the Gold Cup in 2022 –a victory that helped the Irish trainers triumph handily over their British counterparts to easily land the prestigious Prestbury Cup, with a mighty 18 wins compared to just 10 for the home horses.
The festival provides a massive £274m boost to the local economy, a study from the University of Gloucestershire has found, and while organisers will be hoping the rain holds off, it promises to be an exciting week of racing regardless.
Follow all the Day 1 action from Cheltenham below:
Recommended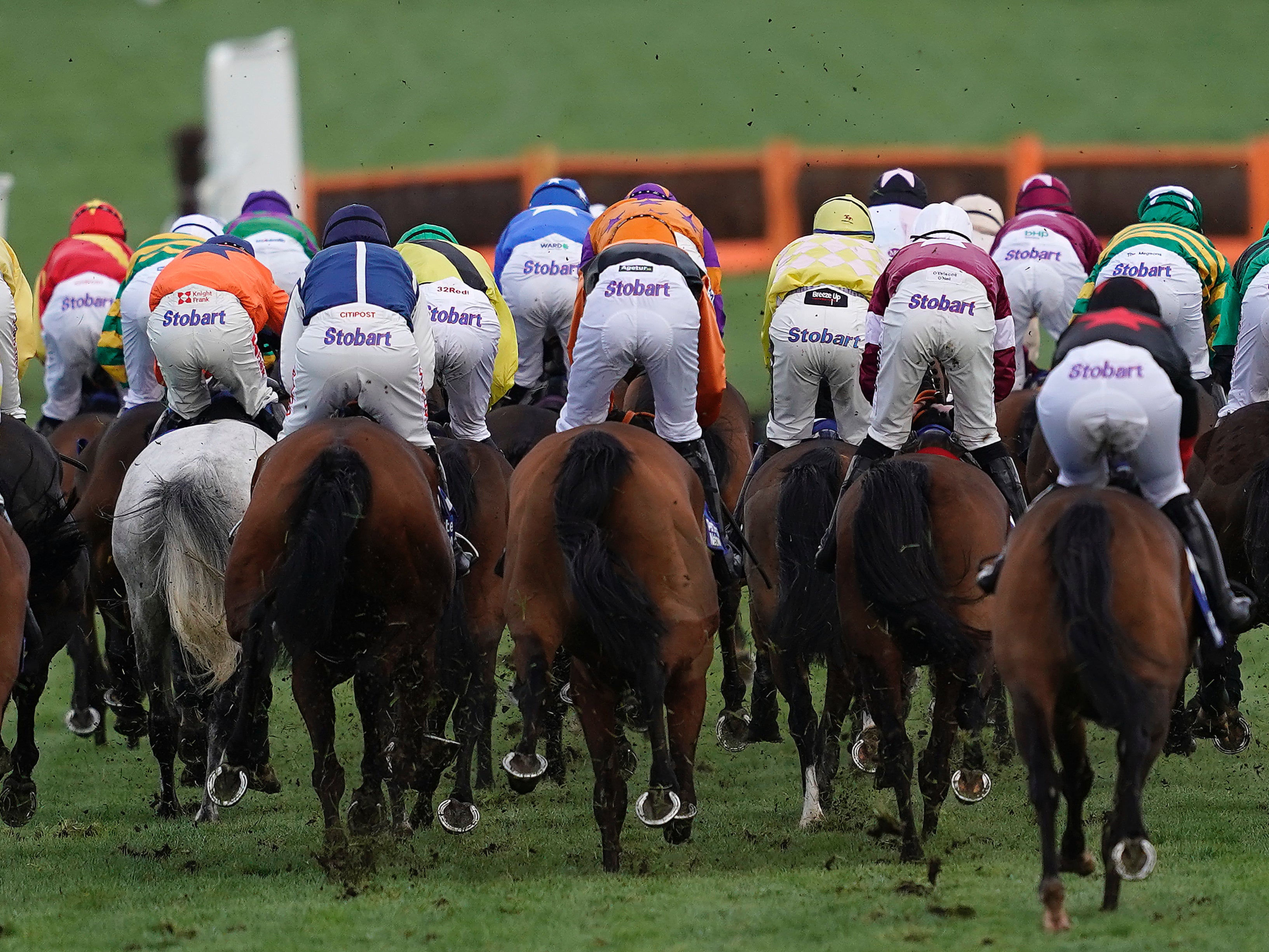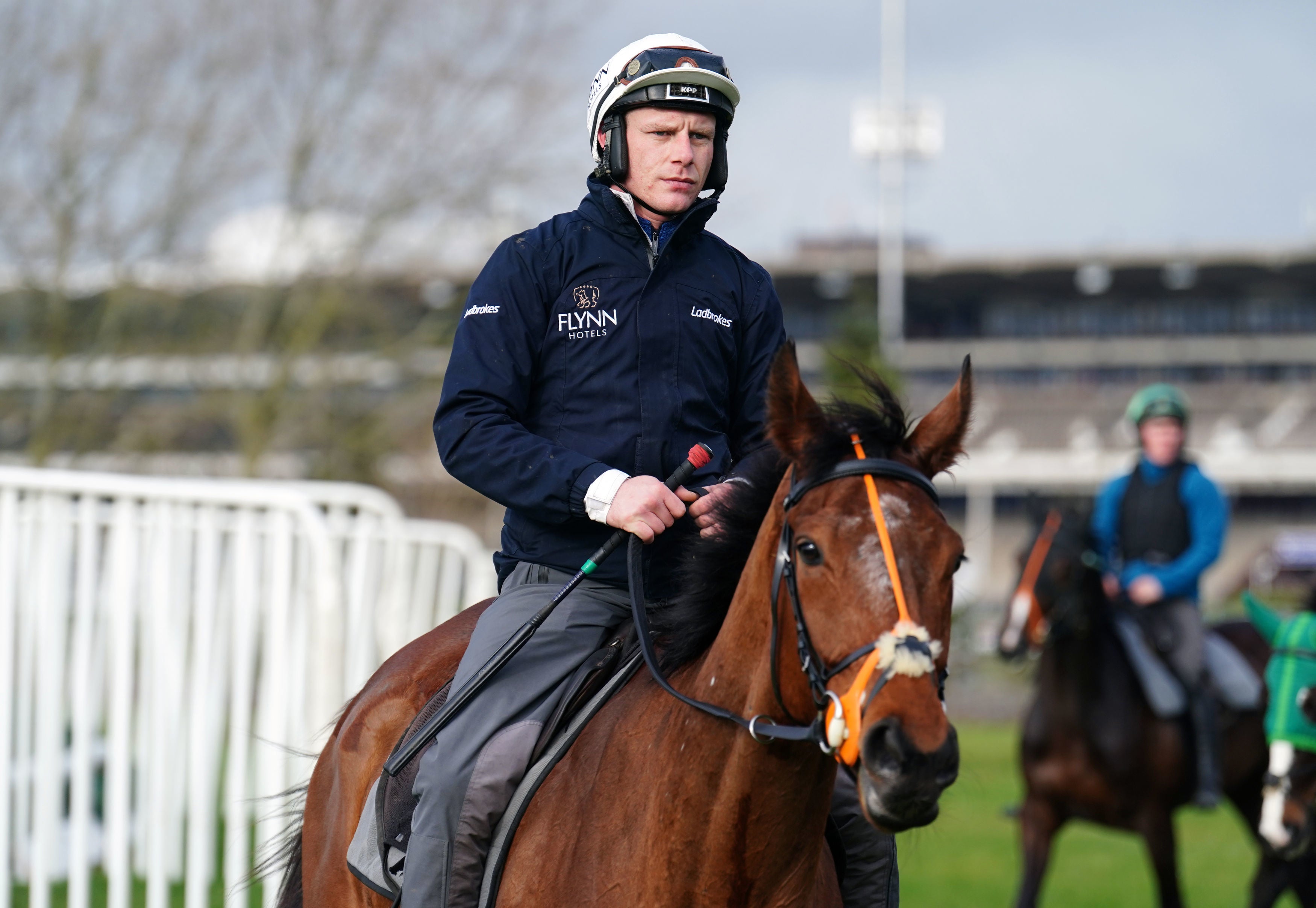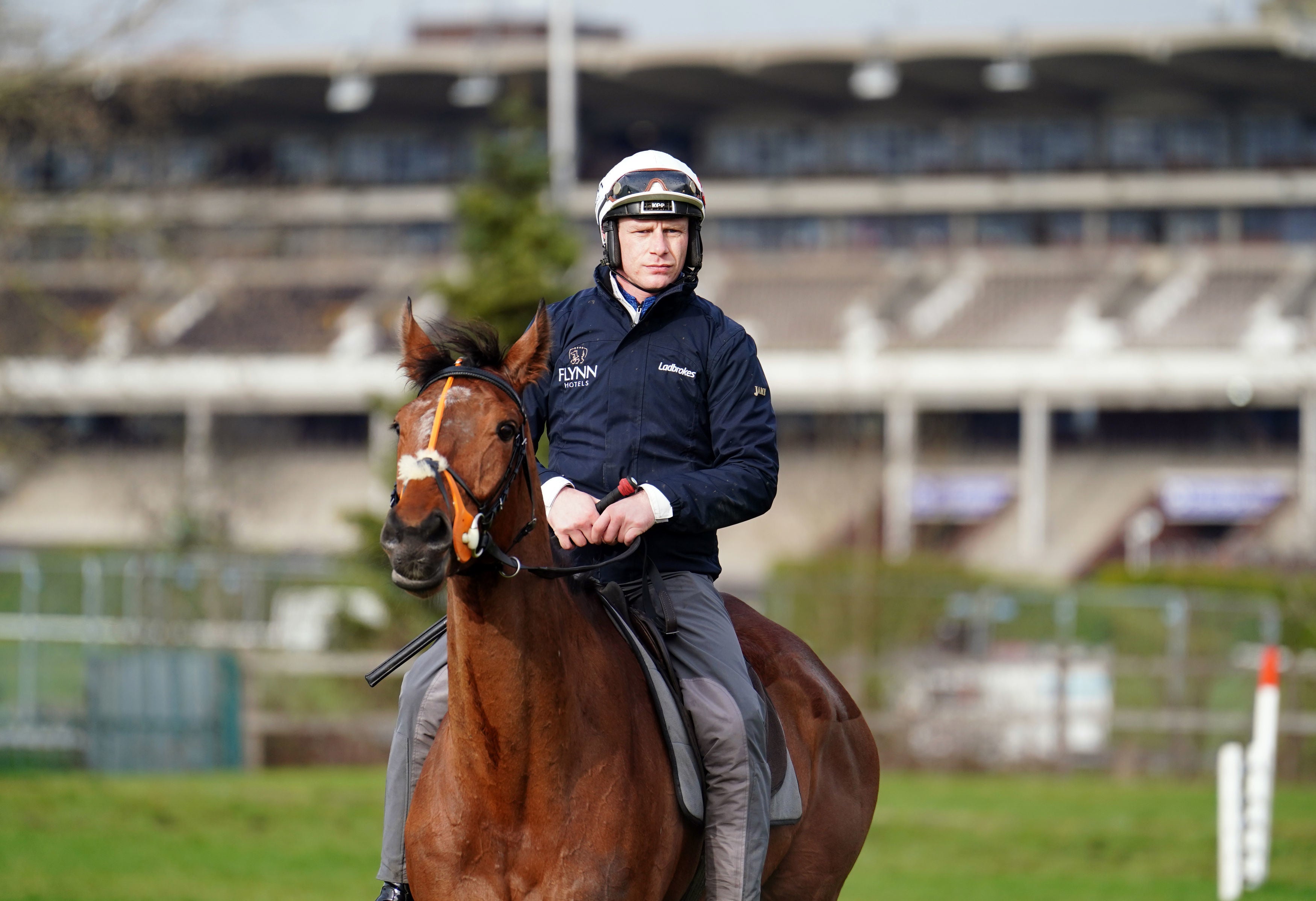 Cheltenham Festival: A look back at 2022
Rachael Blackmore etched herself further into racing folklore as she added the Cheltenham Gold Cup to 2021's Grand National in guiding A Plus Tard to a runaway success in chasing's blue riband event last year.
Not everything had gone right for A Plus Tard in last year's Gold Cup when finishing runner-up to Henry de Bromhead-trained stablemate Minella Indo and the queen of jump jockeys felt she had unfinished business, having picked the wrong horse.
So it proved, as the 3-1 favourite left the previous winner in his wake following a ride timed to perfection.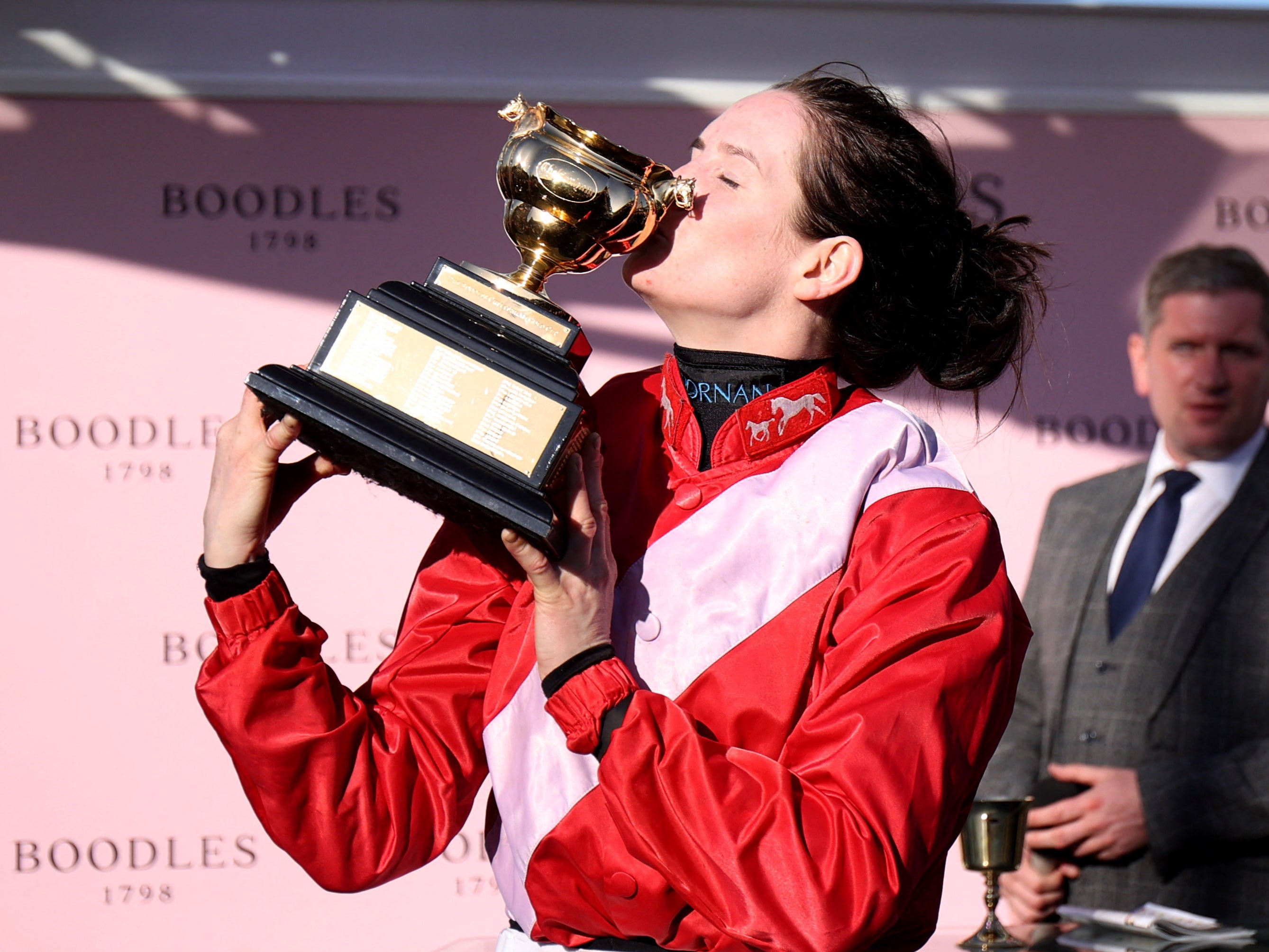 Rachael Blackmore makes Cheltenham Gold Cup history on A Plus Tard
Blackmore becomes the first woman to ride a Gold Cup winner, adding to her two Champion Hurdles and the Grand National
Cheltenham spectators set to sink over 200,000 pints of Guinness
Spectators at the Cheltenham Festival this year are expected to drink more than 200,000 pints of Guinness across four days of racing.
The Dublin stout is a popular beverage at the prestigious spring event, with the Diageo brand a prominent partner of the Festival.
For the first time, fans will be able to buy alcohol-free Guinness, including from the first self-serve bar at a racecourse in the United Kingdom.
The 274,000 spectators will be able to purchase pints of the alcoholic version at £7.50, according to The Sun.
St Patrick's Day this year falls on Gold Cup day, with Friday set to be the most lucrative afternoon for beer-sellers.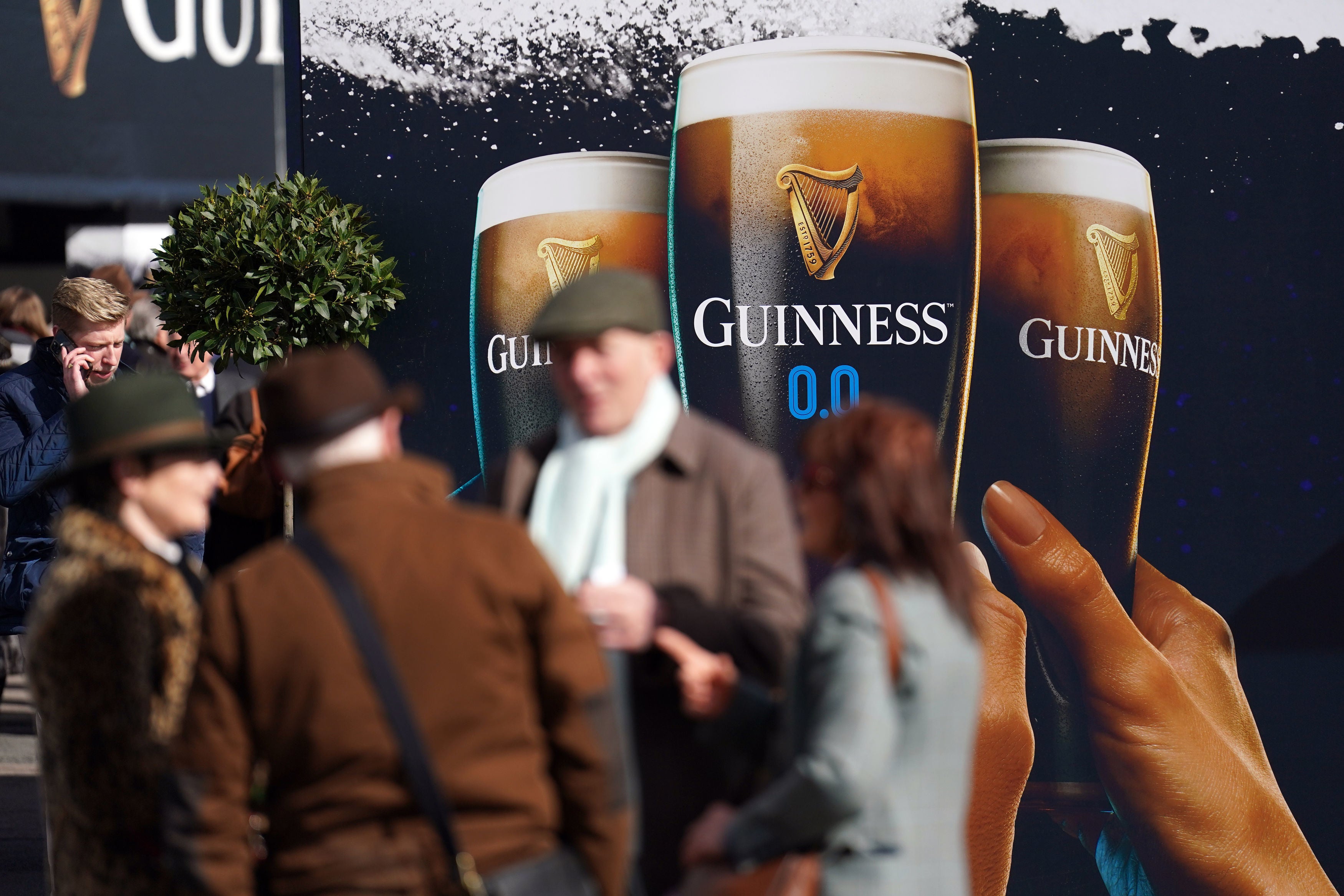 Cheltenham spectators set to sink over 200,000 pints of Guinness
More than 50,000 pints a day are expected to be consumed at the 2023 Festival
Cheltenham Festival 2023: One in five Brits admit they are 'fair weather' horse racing fans
Researchers polled 2,000 adults and found half became "equestrian experts" when a big horse racing event took place– although many say this fleeting interest could lead to a year-round love for the sport.
As many as 90 per cent of followers of the big three racing events – Cheltenham, Grand National, and Ascot – will have a flutter, typically placing a stake on six races.
While 26 per cent take their interest to another level by purchasing a copy of the Racing Post in a bid to find an "absolute cert".
And 31 per cent have arranged social get-togethers so they can enjoy all the highs and lows of race day with family and friends.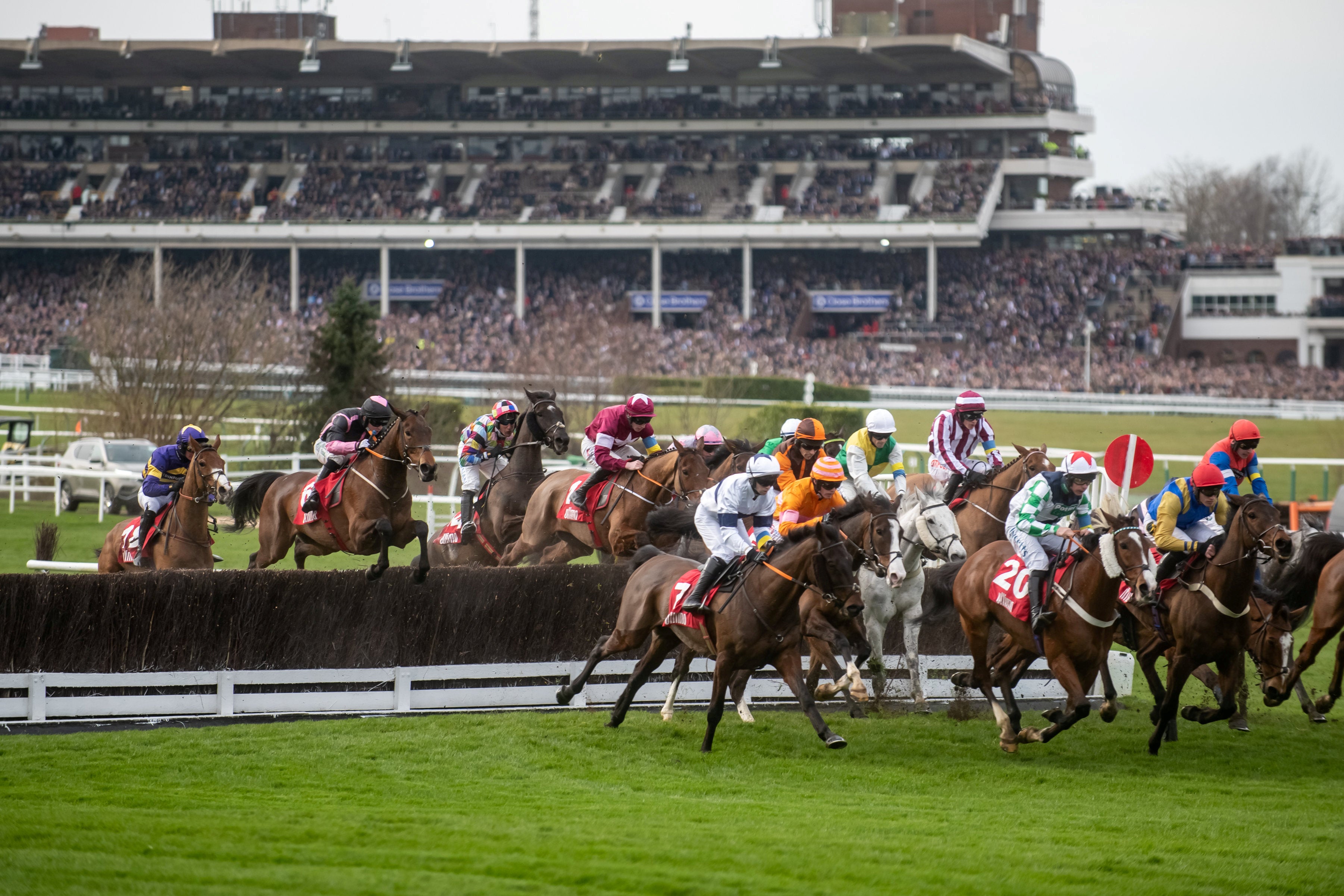 'Equestrian experts' at Grand National admit they don't normally follow the sport
One in five Brits admit they are 'fair weather' horseracing fans and only follow the sport for the duration of big events such as Cheltenham or the Grand National
How many horses have died at the Cheltenham Festival this century?
Sadly, Cheltenham is also intertwined with tragedy, with the death of horses an all-too-regular occurence over the last 23 years. We hope that all our runners and riders get around safely at this year's Festival.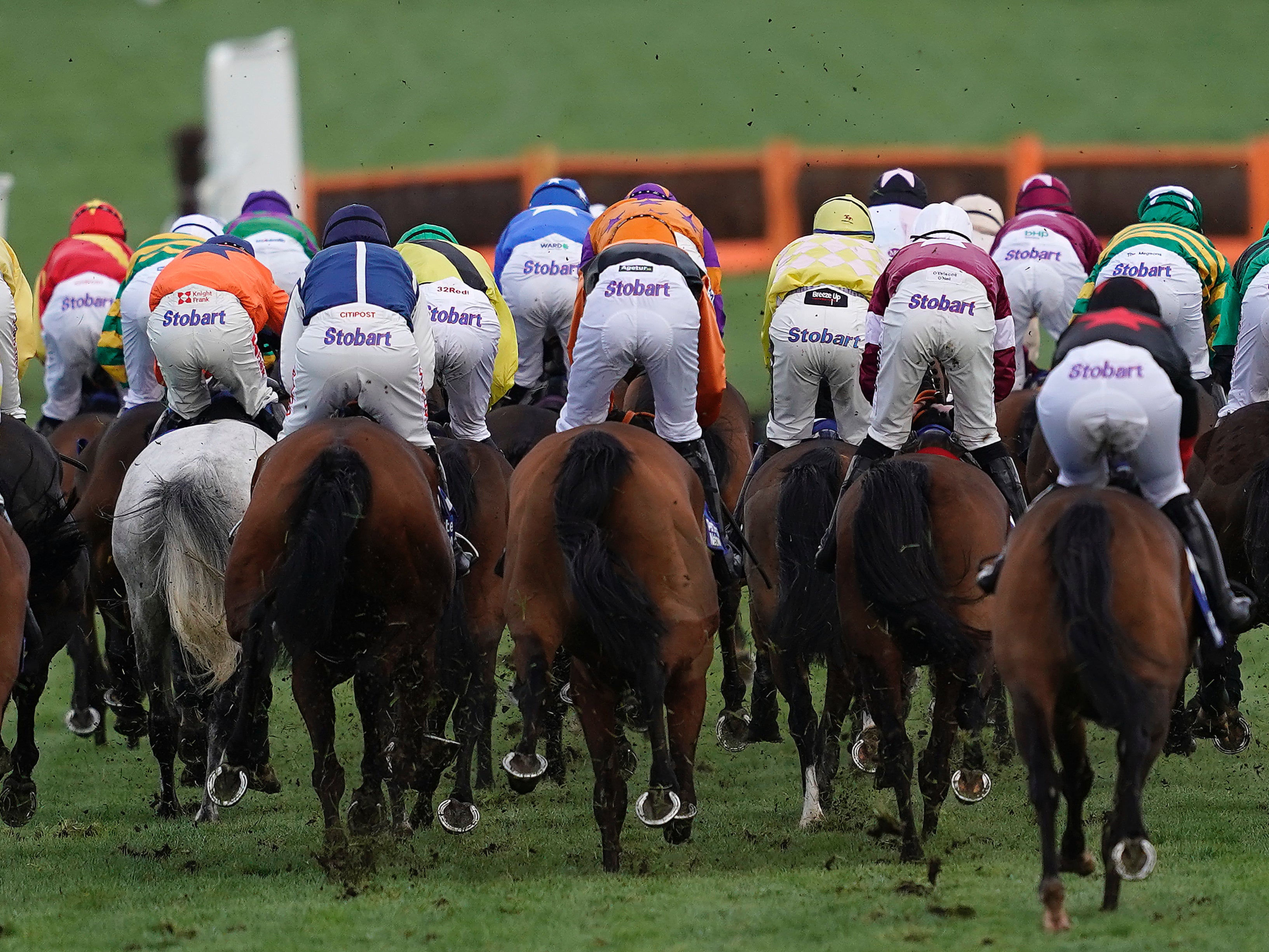 How many horses have died at the Cheltenham Festival?
The RSPCA said last year that it was 'absolutely crucial steps were taken' to reduce the risk of 'tragedies occurring'
Cheltenham weather: What is the going for Day 1 of the 2023 Festival?
A dry and, at times, cold winter has caused plenty of problems during the last couple of months on both sides of the Irish Sea, and there could be more inclement conditions for competitors and spectators alike over the next four days. Wind and rain are forecast to hit Cheltenham, but today's going could be the best of the week.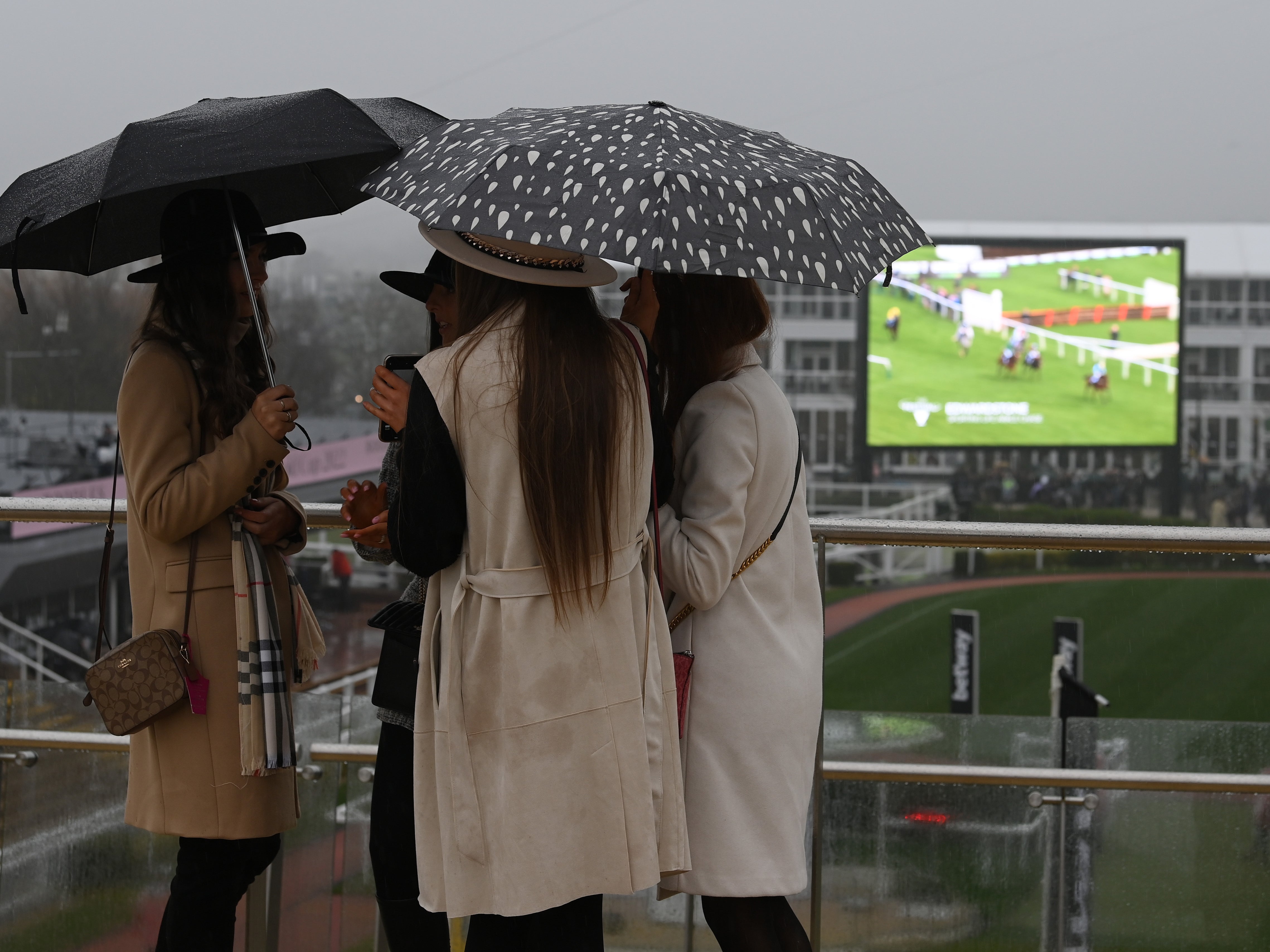 Cheltenham weather: What is the going report for Day 1 of the 2023 Festival?
Cheltenham Festival weather: What is the forecast for Day 1?
Cheltenham Festival tips: Experts on best bets and 13 horses to watch
We've still got a little while before the action gets up and running at Cheltenham, which means there is still plenty of time for a wager or two on the day's early races.
The Independent has consulted the experts and come up with our top tips for the Festival.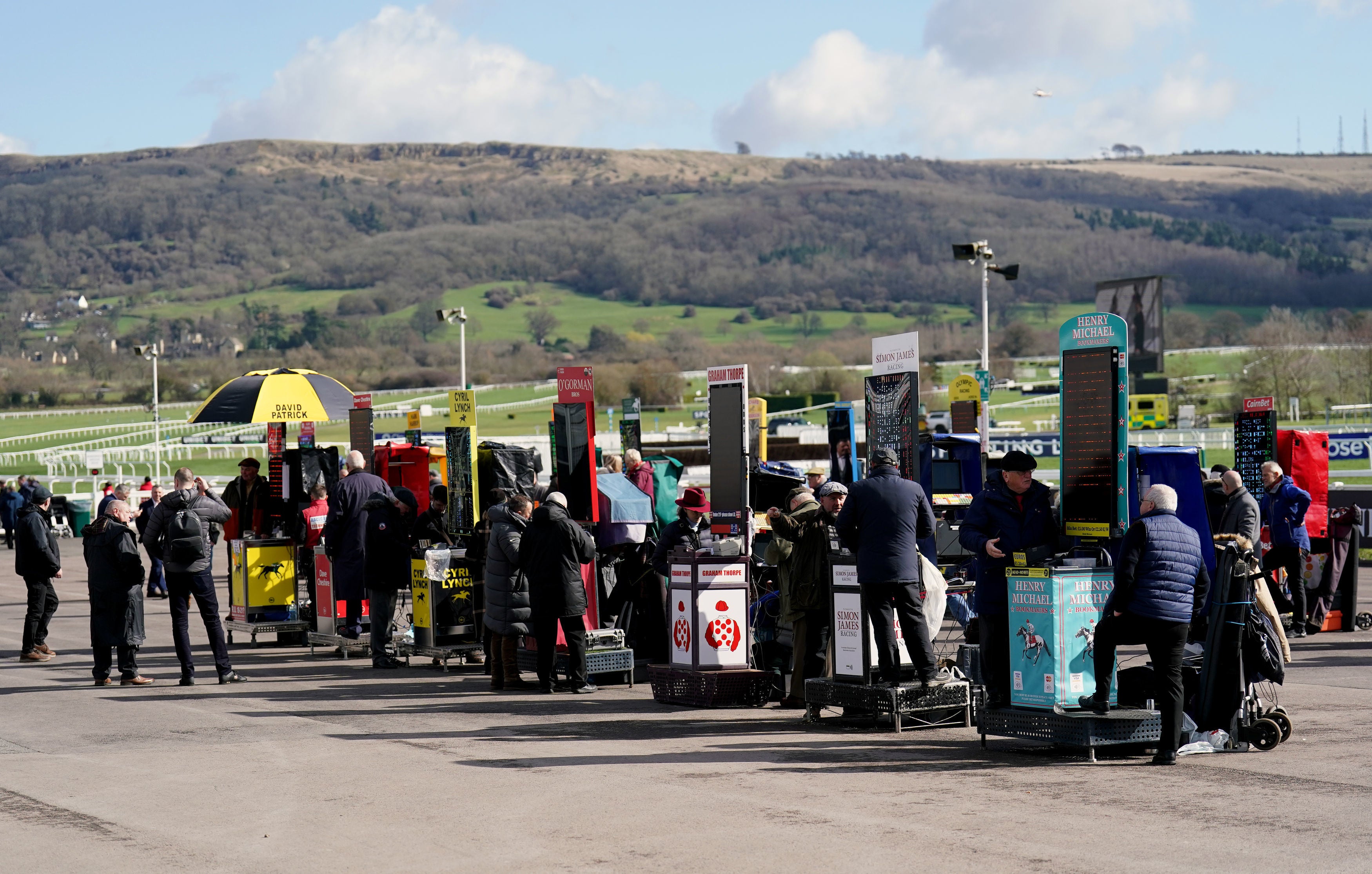 Cheltenham Festival tips from the experts: Race card, bets and latest odds for day 1
Cheltenham Festival tips: Day 1 bets and latest odds
Cheltenham Festival 2023
The eyes of the racing world turn again to that fertile patch of Gloucetershire countryside, with nearly 300,000 fans ready to pack in to Cheltenham over four days of high-quality National Hunt racing.
The Independent will have you covered right through this year's Festival with full race coverage, some top tips, and those all-important weather updates.
Here's the full itinerary: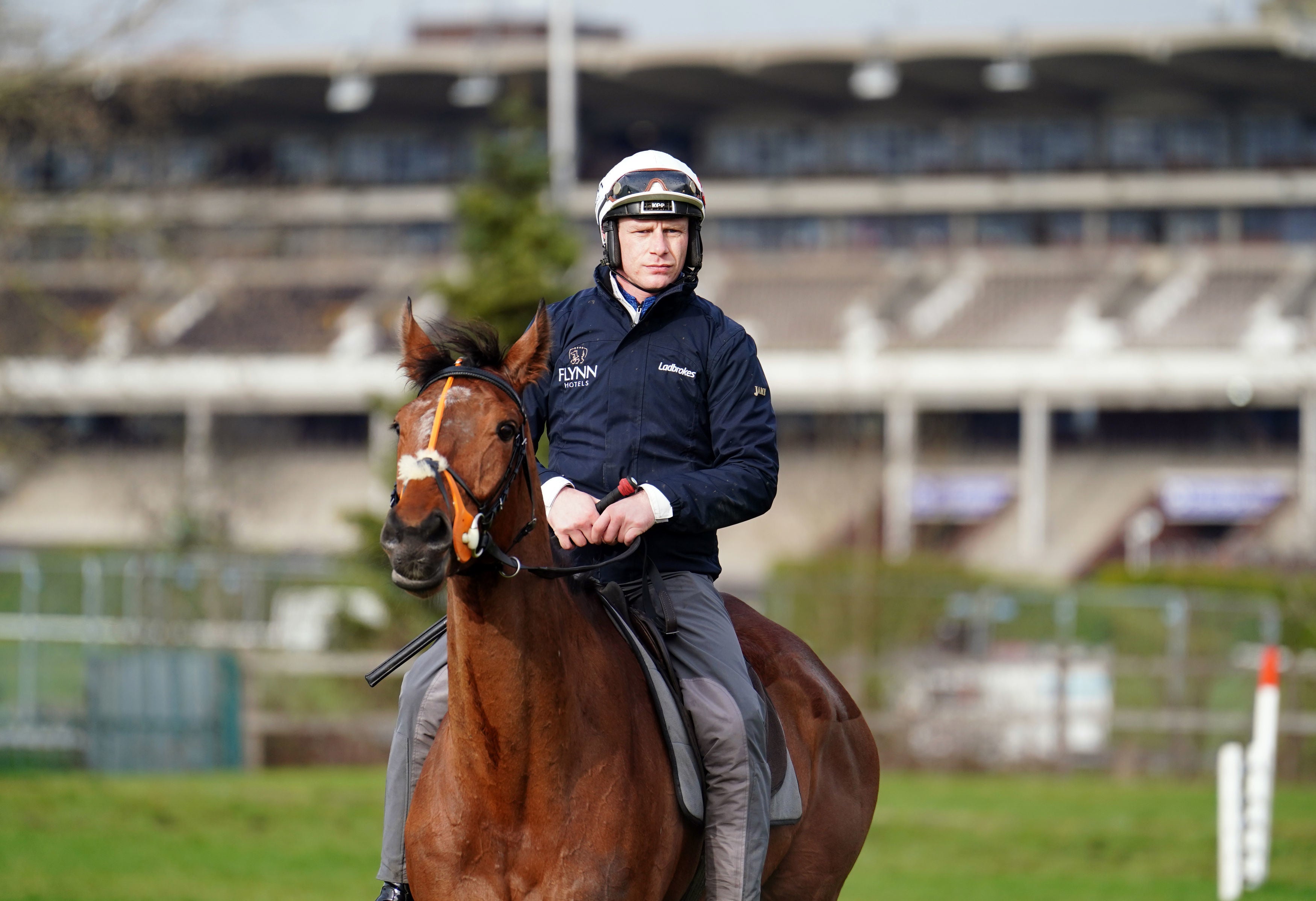 Cheltenham Festival 2023 race card, runners and full schedule
Cheltenham Festival: Day 1 races, weather and full schedule for 2023
Cheltenham Festival 2023
Welcome to The Independent's coverage of the 2023 Cheltenham Festival, which gets underway this afternoon.
There is an intriguing four days in store as the UK's biggest racing festival returns, with the Champion Hurdle the highlight of day 1 in the Cotswolds.
Stick with us for full live coverage.
Source: Read Full Article