Basketball ACT is preparing to start a search for a new leader to guide it into a next year after it emerged chief executive Michael Haynes has been linked to a new national role.
Haynes is believed to have accepted the Basketball Australia head of officials position, a newly created role, almost two years after taking the top job in Canberra.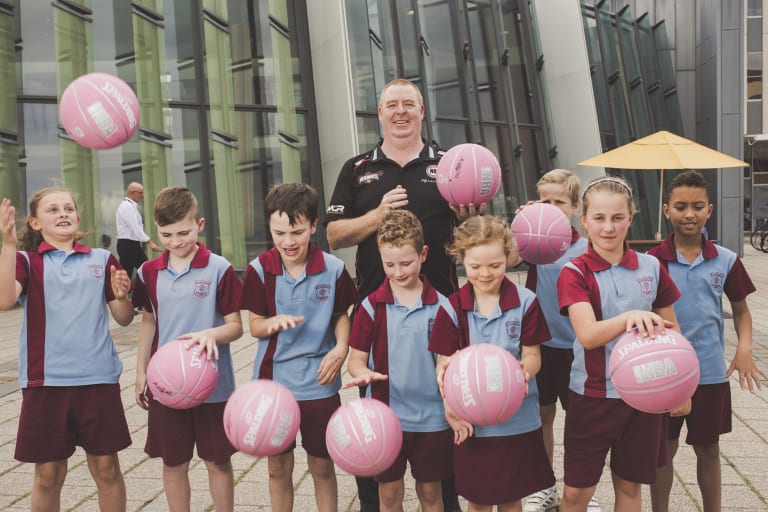 The Illawarra Hawks will play an NBL game in Canberra on January 26.Credit:Jamila Toderas
He has overseen the moves for the NBL to return to the capital for the first time in 10 years and has been at the helm of Basketball ACT at a time when the sport is booming in the city.
But the Basketball ACT will need to find a replacement for the next important steps as the Illawarra Hawks consider a more significant push into Canberra.
Haynes was appointed as Basketball ACT's new boss at the start of last year having been a previous Basketball Australia chief operating officer and general manager of community basketball.
If he takes on the head of officials role, he will have a major challenge on his hands given the angst between coaches, players and referees in the WNBL this year.
The Canberra Capitals were hit with a $2500 fine for inflammatory comments about match officials last week. It was the biggest fine in WNBL history.
But WNBL bosses have since softened their stance, lowering the fine to $1500 and having another $1000 suspended after the Capitals attempted to fight the penalty.
There is concern about the lack of match referee experience in the basketball hierarchy, and Haynes will have the job of trying to bring all parties together to reach common ground.
Source: Read Full Article