Boxing is one of the most competitive sports in the entire world and reaching the very top level is incredibly difficult, with thousands of people wishing they could be the next Heavyweight Champion.
While many boxers manage to make it to the professional level, very few manage to stay healthy and successful enough to make it a long-lasting career. However, those that do are able to reap the rewards that being punched in the face for a living provides.
RELATED: 10 Richest Soccer Players Of 2019
From mega bonuses to win purses and incredible sponsorships, boxers are able to make incredible sums of money at the very elite level, and within this article, we will rank the 10 richest of all time.
Click the button below to start this article in quick view
10

Tyson Fury (Net Worth: $40 Million)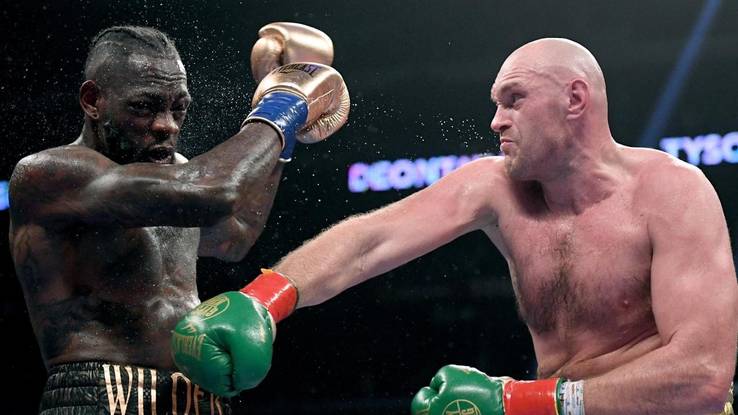 The Gypsy King, Tyson Fury has a net worth of $40 million from his boxing career where he boasts an impressive track record of 29-1, which is something he is only looking to keep growing.
While Fury can be controversial with his comments, he certainly is entertaining at selling his fights, from trash-talking his opponents to dressing up as Batman at a press conference, the Gypsy King knows how to work a crowd.
Recently, Fury has begun working with WWE, engaging into a feud with Braun Strowman which is only going to grow his appeal as an athlete to a wider audience, and no doubt earn him plenty of money in the process.
9

Wladimir Klitschko (Net Worth: $60 Million)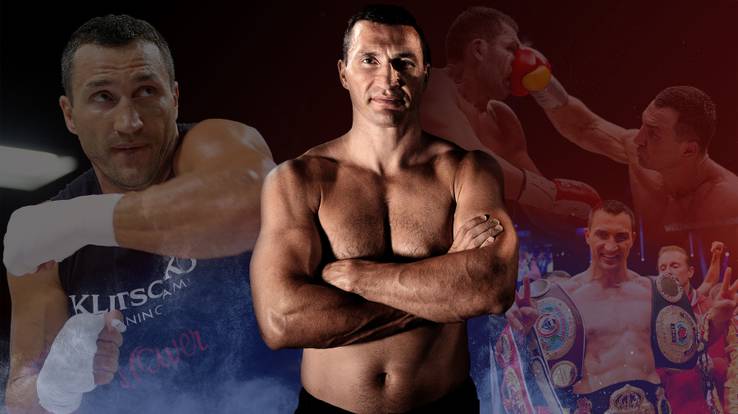 Wladimir Klitschko is one of the most dominant boxers in the history of the heavyweight division, having competed from 1996 to 2017 earning incredible respect from everyone in the sport during that period.
As a former two-time world heavyweight champion, he has also held the WBA, IBD, and WBO titles, making him one of the most decorated boxers in the history of the sport, helping to continue his families famous legacy.
RELATED: 10 Rules Christiano Ronaldo Follows For Success
Wladimir Klitschko has built up an incredible net worth estimated to be $60 million, which is more than worthy of the fantastic career he finished with.
8

Anthony Joshua (Net Worth: $60 Million)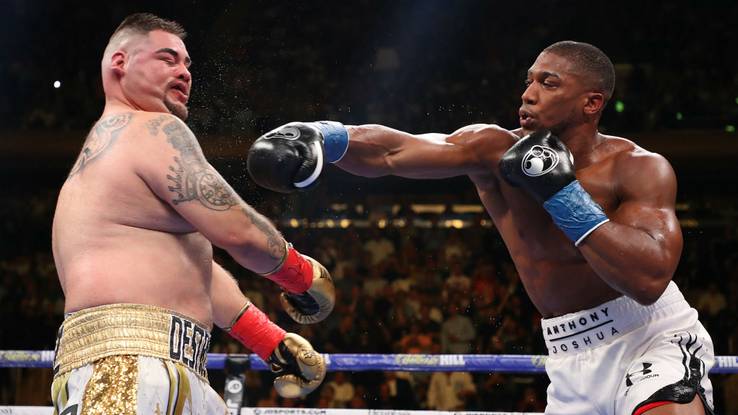 Many would argue that Anthony Joshua is the best heavyweight in the game right now, and he hasn't wasted much time in getting himself to that spot, bursting onto the scene in Britain and quickly becoming a household name.
While he does divide opinions at times with some of his statements, with some fans finding him a little too confident in his own abilities, his record is incredibly impressive and the way he has lifted the division cannot be disputed.
With a net worth of $60 million already to his name, Joshua's ranks are only going to rise within a list like this as he continues to dominate the sport.
7

Vitali Klitschko (Net Worth: $80 Million)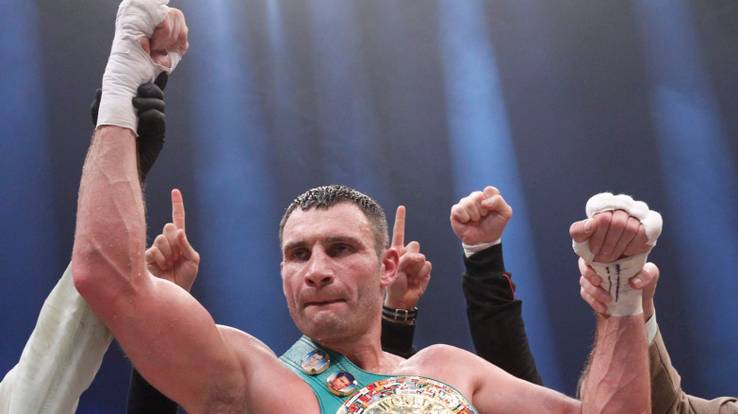 Vitali Klitschko was given the nickname of Dr Ironfist for a reason, with his in-ring skill being superb as he dominated the sport, with 45 victories and only two defeats to his name, creating a legendary and iconic career.
The Klitschko family name will forever be associated with boxing, but Vitali has the bragging rights when it comes to finances, boasting a net worth of $80 million, slightly edging his sibling.
Along with that, he is now a Ukranian politician, which is something that he got involved with in 2006, to a great success, becoming the Mayor of Kiev in 2014, dominating in the political world as well.
6

Sugar Ray Leonard (Net Worth: $120 Million)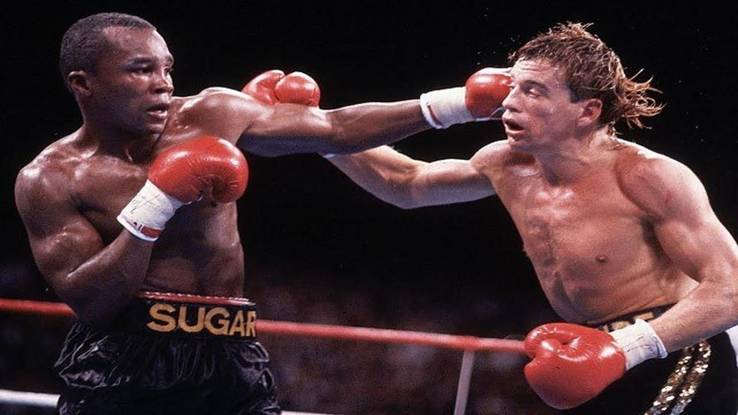 Sugar Ray Leonard might go down as one of the most popular boxers of all time which is certainly one of the reasons that he became so rich, with fans constantly going out of their way to watch his fights.
Sugar has a net worth of $120 million, which mainly comes from his fighting career, having won 36 of his 40 fights, which is an incredibly impressive record.
RELATED: 10 Current WWE Superstars With The Highest Net Worth
Nowadays, he gives inspirational speeches to young people, offering his advice from his life which is something that a lot of people now go out of their way to see.
5

Lennox Lewis (Net Worth: $130 Million)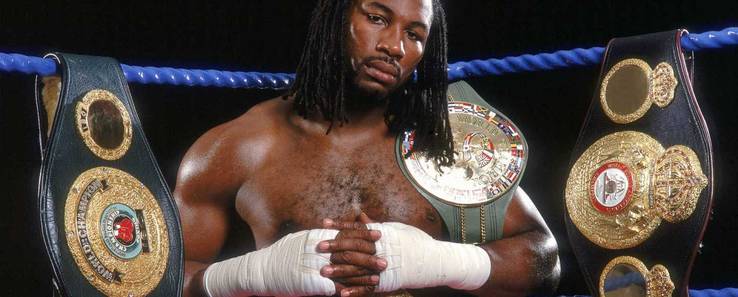 He may have been retired for a while now, but Lennox Lewis still manages to crack the top 10 list of richest boxers, having a net worth of $130 million to his name after an incredible career in the heavyweight division.
As a three-time world heavyweight champion and a two-time lineal champion, Lewis is one of the greatest to ever step inside of a boxing ring, and he has more than earned his place on this list.
Not only did Lewis have an unbelievable professional career, but he also thrived in his amateur career as well, actually winning a Gold medal at the 1988 Olympic Games.
4

Oscar de la Hoya (Net Worth: $200 Million)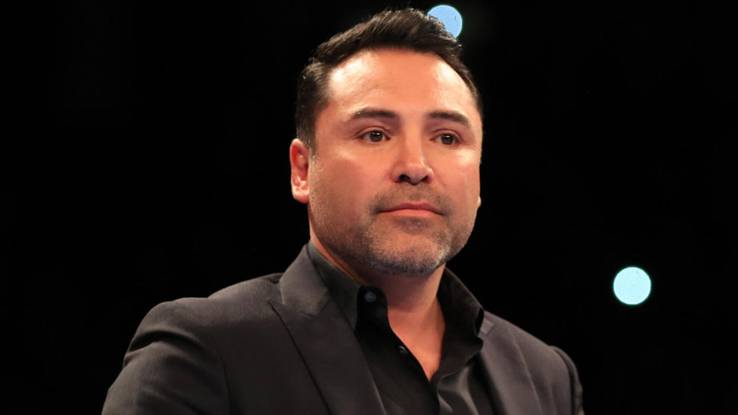 With a net worth of $200 million, Oscar de la Hoya has certainly had an amazing career inside the boxing ring, setting him up comfortably for life, which he certainly earned with his performances.
Oscar has a win-loss record of 39-6, which is incredibly impressive for someone who was able to perform at the highest level of the sport throughout his career, and his knowledge of the sport has since allowed him to continue working in the game.
RELATED: 10 Highest Paid Players In The NBA For 2019
Oscar now works as a promoter for both boxing and MMA, and if he is half as successful at that as he was at actually being the one to fight inside the ring, then he is going to keep growing that net worth.
3

Manny Pacquiao (Net Worth: $200 Million)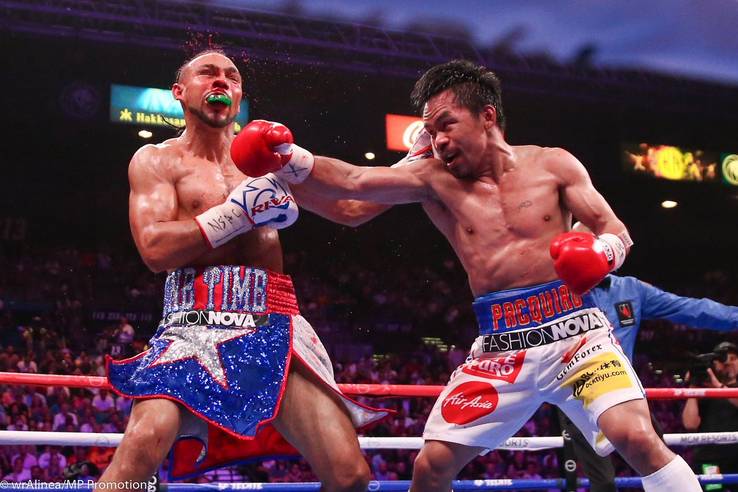 Manny Pacquiao takes the third spot on this list with a staggering net worth of $200 million, and as one of the most popular and successful boxers of all time, it is not a surprise to see him ranked so highly.
Pacquiao is one of the greatest boxers of all time, with an incredible technique he was able to win three world titles in three different weight divisions, showing just how talented and consistent he has been throughout his career.
Pacquiao has also started branching into the world of politics as he looks to build a career away from the boxing ring, as he is set to take his knowledge beyond just fighting.
2

George Foreman (Net Worth: $250 Million)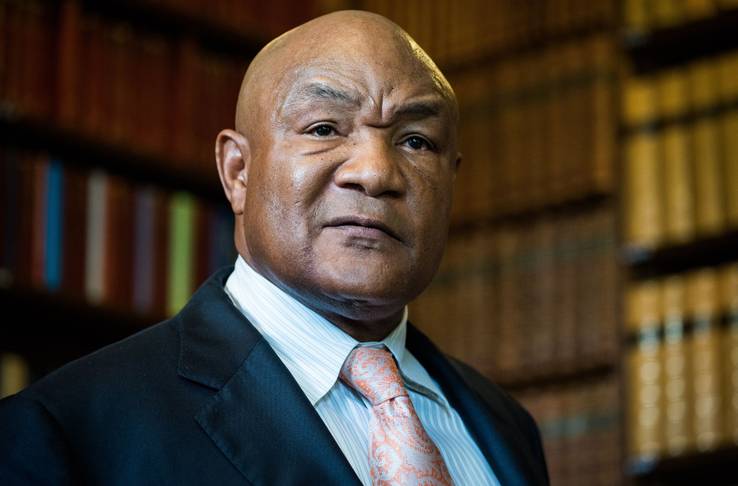 The fact that the vast majority of people instantly think about the grill rather than the boxing career when they hear the name George Foreman highlights just how good of a businessman the former boxer is.
RELATED: 10 Wealthiest Female Tennis Players In History
It is also a clear sign as to why he ranks so highly on this list because the majority of his financial earnings actually came from the cooking appliance, not his career inside the boxing ring.
However, even though his net worth of $250 million is largely down to the grill, he certainly earned plenty of money via his amazing boxing career as well, having won 76 out of his 81 career fights.
1

Floyd Mayweather (Net Worth: $380 Million)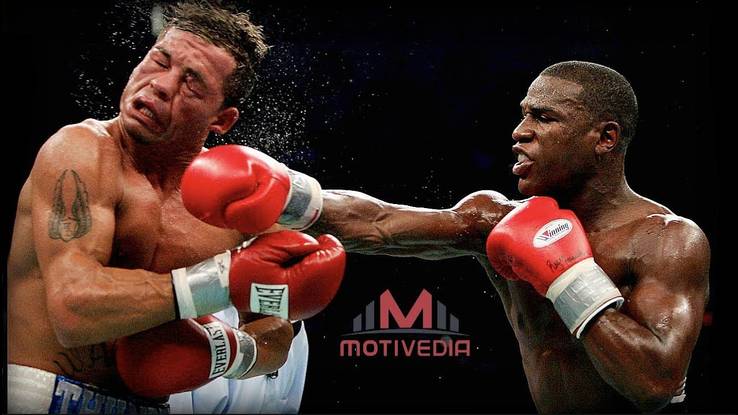 With his nickname being Floyd 'Money' Mayweather, it would be slightly embarrassing if the legendary boxer didn't reach somewhere near the top, but it is not surprising that he takes the 1st prize in this list.
Having had an unbelievable career that saw him dominate the sport with a fantastic 50-0 undefeated record, it is no surprise that he was able to make incredible sums of money for his fights, breaking box office records countless times throughout his career.
Mayweather was smart with the fights that he chose, and he was always excellent in terms of promotion, being able to smack talk with the very best of them, but it was the fact he could back it up in the ring that kept people wanting more, helping him reach a net worth of $380 million.
NEXT: 10 Highest Paydays In UFC History
Home
Sports
10 Richest Boxers Of All Time
Source: Read Full Article