Add these dates to your GCal:
Welcome to October, my lovely mermaid! The month kicks off for you with an empowering fresh start. The New Moon in Libra on October 6 is in your area of personal power, transformation, and shared resources. This is bringing in change in relation to important investments, how you share your money within a marriage (if this applies to you!), or rebalancing the power scales in the money you earn from your work. Perhaps you finally receive what was long overdue and now is the time to reorganize. This is the time to really advocate for yourself and take back your power, my Pisces goddess.
As the month progresses, Mercury, the planet of communication, will be retrograde in this same area of your life until October 17, when it will move direct. This can bring a layer of confusion for the first half of the month, especially if you are handling legal matters, financial agreements, and contracts. Pay attention to the details, and read over the fine print. It's also important to note that there is a post-retrograde shadow period that lasts until November 2!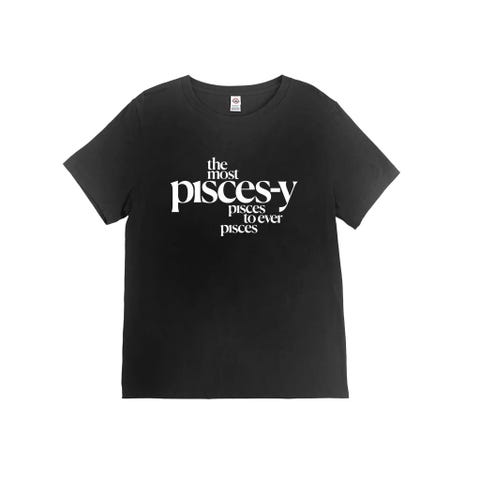 On October 20, the Full Moon in Aries will initiate movement on the opposite side of the energetic axis. A Full Moon occurs in the sky when the Moon (in Aries) formS a direct opposition with the Sun (in Libra); this Full Moon is in your second house of earned income and self-worth. This is encouraging you to take the lead and articulate what you desire financially in exchange for your work. I know, Pisces, this is challenging for you as a mutable (changeable) water sign, but this is leading towards a better situation overall. Don't be afraid to advocate for your worth! Your ideas as valuable.
As the month closes, in comes Scorpio season on October 23, marking the official start of spooky season. The sun will move into your area of international relations, higher wisdom, and expansion. Scorpio is an energy of transformation, and evolution. Some Pisces could have a profound experience through travel or the opportunity to teach a course and share your wisdom with others. New experiences can help us progress for the better!
Source: Read Full Article