If you thought Miami, Florida was all fun and sun, you were absolutely right. The South Florida city is home to miles of beach, hot temperatures year-round, and an epic nightlife—but there's even more to Miami than meets the eye. This destination is also home to award-winning bars, Michelin-starred restaurants, and hotels that are among the most lavish in the country. Ready to experience Miami for yourself? Don't miss out on these experiences in the Magic City.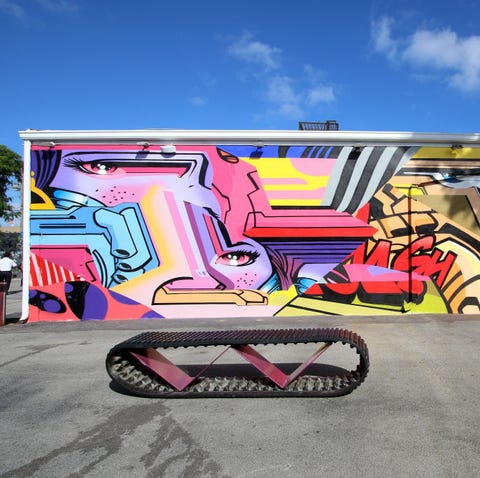 For well over a decade, the Wynwood Walls have served as an outdoor gallery. Captivating murals exist at nearly every turn in the area, providing visitors with a colorful look into the world of graffiti. For those who visited the Wynwood Walls prior to 2021, keep in mind that there is now a paid admission.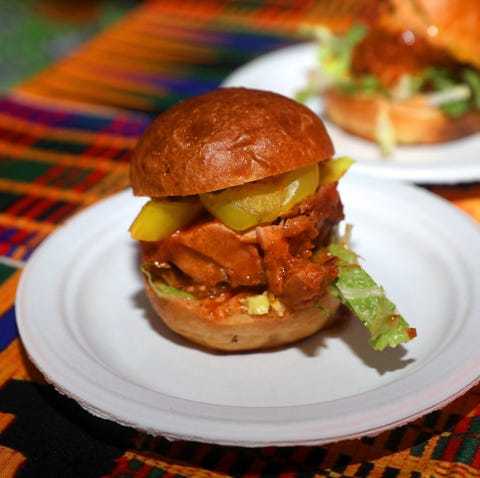 Miami might not be the first city that comes to mind when you think of soul food, but at Red Rooster you'll find cornbread, deviled eggs, fried green tomatoes, and, of course, shrimp and grits. With live music available on select nights, you can expect vibes that last well into the evening.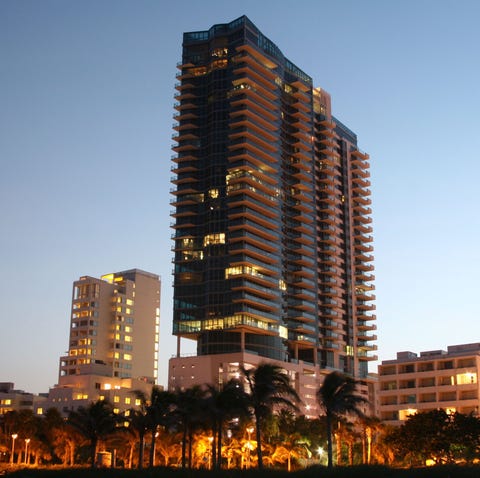 For a truly lavish experience, a visit to The Setai hotel is a must. Whether you're staying overnight or simply visiting one of the hotel's many restaurants, you'll be privy to a five-star experience. After a day of exploring the city, consider setting up an appointment at the Valmont spa.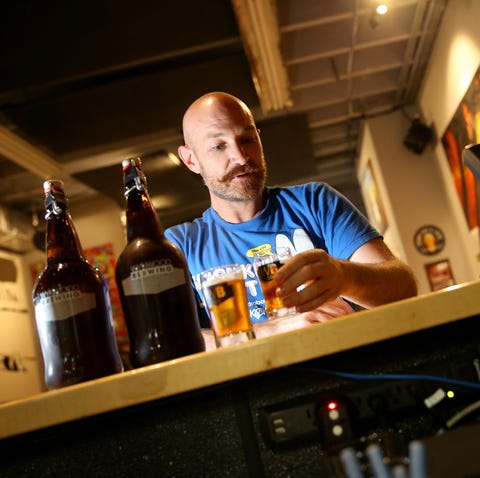 For both the brew-curious and beer enthusiasts, you'll find plenty of options on tap at Wynwood Brewing Co. The brewery offers several refreshing options, including their La Rubia blonde ale and Laces IPA.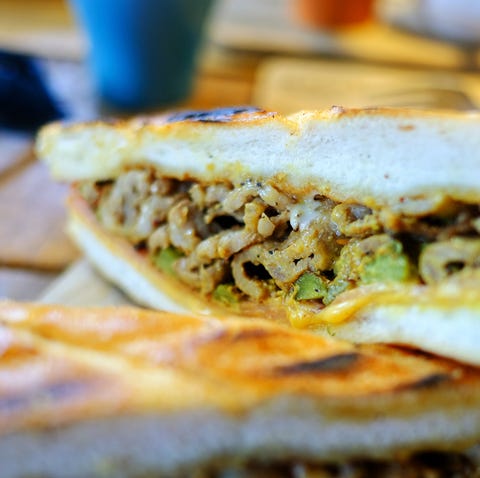 Oh the joys of being able to get your hands on a Turkey and Brie or a Frenchie up until 5 A.M. Known for their hearty sandwiches, La Sandwicherie can be found in several neighborhoods throughout Miami.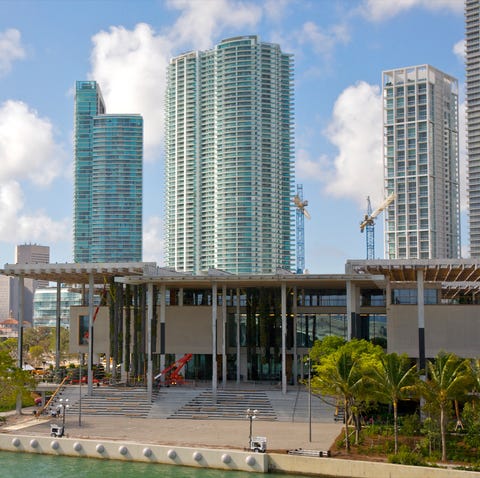 For a day of art and culture, head to the Pérez Art Museum Miami, a waterfront museum that specializes in modern and contemporary art. The museum is also home to Verde, a bar and restaurant that serves up locally inspired dishes and speciality cocktails.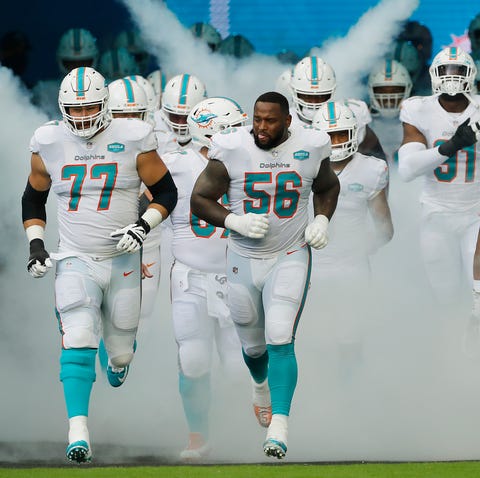 Whether or not the Miami Dolphins are your team, you'll enjoy a game at Hard Rock Stadium. The open-air venue allows you to bask in the sunny Miami weather from the first quarter to the fourth. If football isn't your thing, the stadium also hosts a number of concerts and other special events.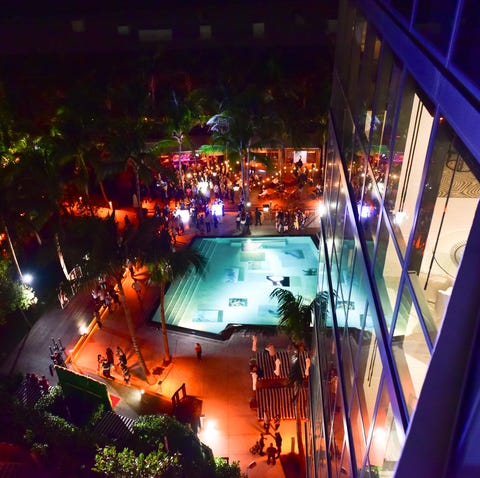 As one of the most happening hotels in all of Miami, you never know who you may come across at the W South Beach. With an impressive pool, plenty of dining options, and a location that's just steps from the beach, you might find it hard to leave.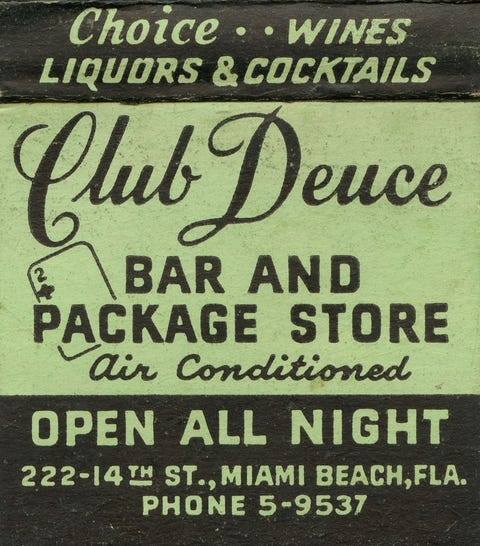 One of the late Anthony Bourdain's favorite dive bars, Mac's Club Deuce is brimming with boozy charm. The menu is also quite affordable compared to most bars in South Beach, thanks to a 2-4-1 happy hour that lasts from 8 A.M. to 5 P.M. And, yes, it opens at 8 A.M.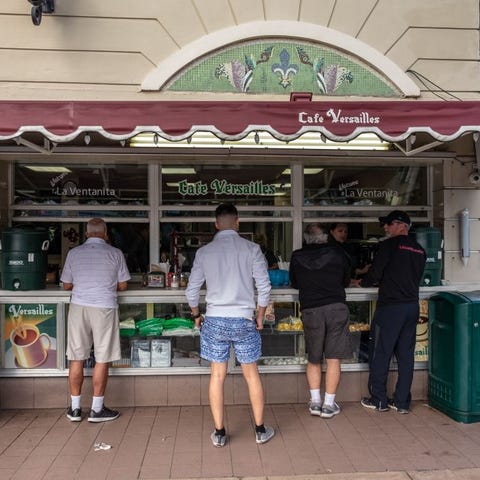 For those hoping to get their fix of Cuban food while in Miami, Versailles Restaurant is the self-proclaimed "world's most famous Cuban restaurant." On the menu, hungry diners will find empanadas, cod fish fritters, ceviche, and more.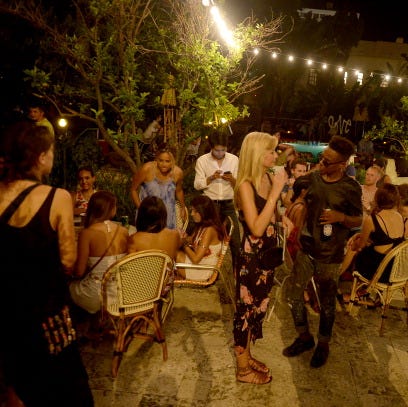 Calling all craft cocktail connoisseurs, Broken Shaker has a carefully crafted sip with your name on it. This Miami bar doesn't skimp on quality ingredients—cocktails are made using elixirs, syrups, infusions, and fresh-pressed produce.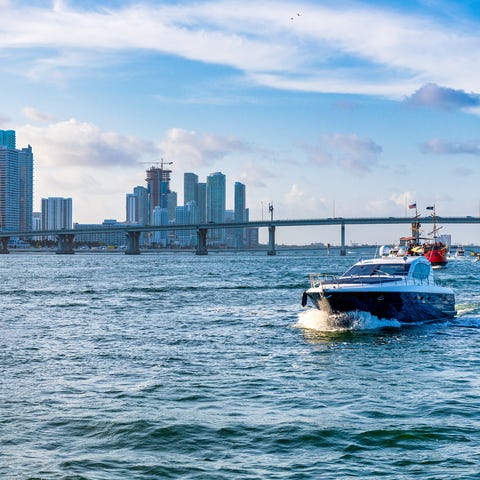 One of the best ways to experience Miami is from the water. For a truly unforgettable experience, opt for a boat trip later in the day, so you can take in all of the dazzling pinks, yellows, and oranges that occur at sunset.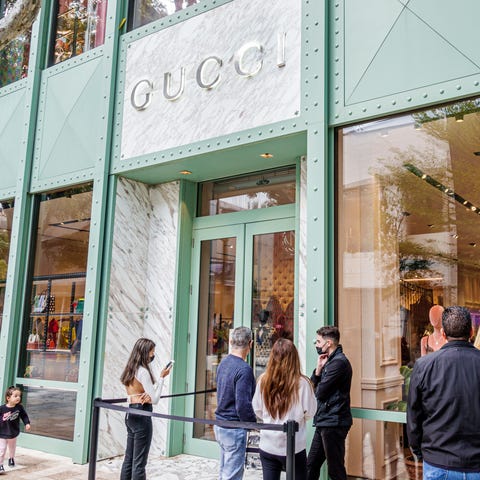 Louis Vuitton, Gucci, and Chanel are just some of the stores you'll find inside Miami's Design District. But this area offers more than just shopping—you'll also find art galleries and restaurants that suit all tastes.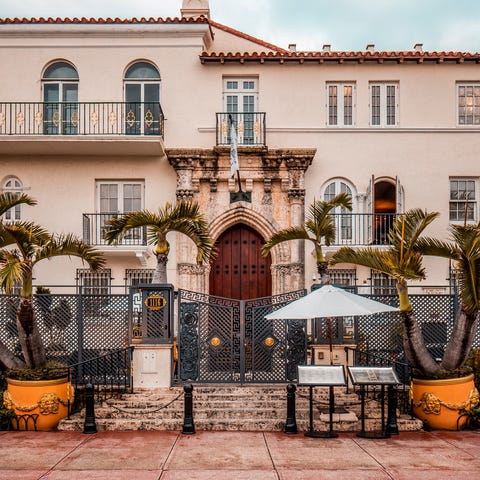 Housed inside of The Villa Casa Casuarina, which is the former Versace Mansion, Gianni's is a stunning restaurant that specializes in a blend of Italian and Mediterranean food. Reservations are highly recommended for this hot spot.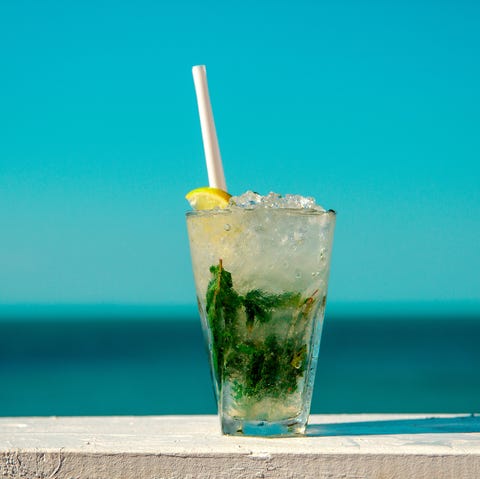 When the Miami sun becomes overbearing, there are few things that can cool you down quite like an authentic mojito. With an assortment of enticing flavors (and a happy hour!), Miami Mojito Company will help you beat the heat.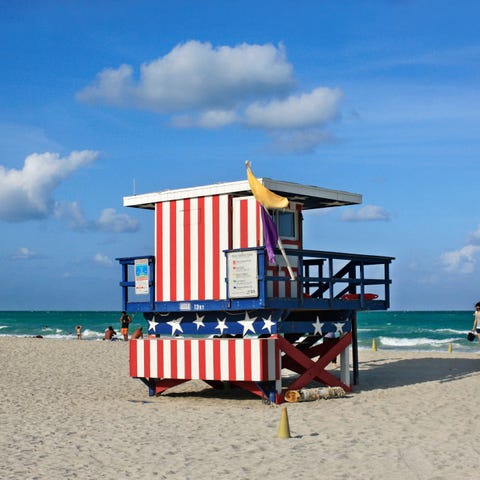 Away from the hustle and bustle of South Beach is North Beach, a less touristy, residential neighborhood where you can still enjoy your fill of sand and sun. Although North Beach is calmer, you'll still find plenty of dining and drinking options.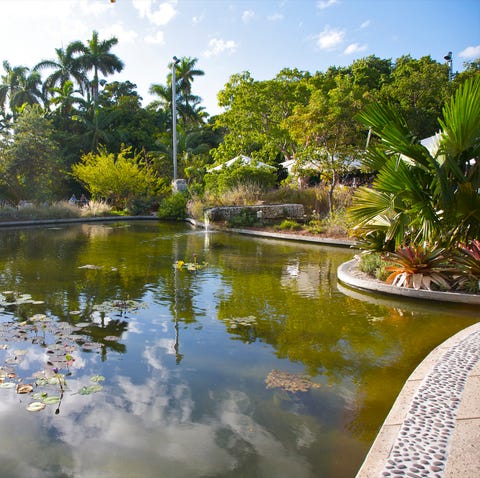 The Miami Beach Botanical Garden is a 2.6-acre urban green space filled with all sorts of lush plants and flowers. Upon taking a stroll through the garden, you might even come across migratory birds, butterflies, and turtles.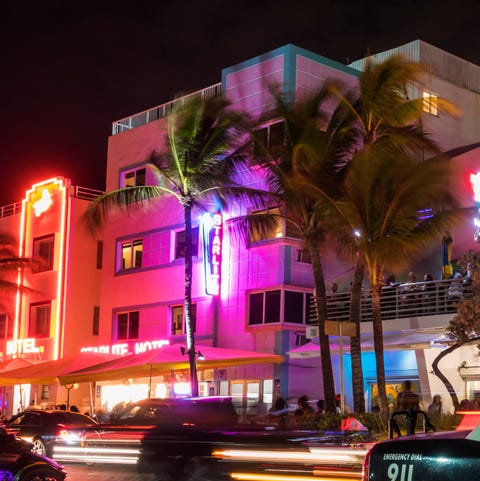 When in Rome (or Miami, in this case) a frozen daiquiri is a must. Although there are plenty of options for this frozen beverage, Wet Willie's has garnered a reputation for its Call-A-Cab version—a drink comprised of grain alcohol, rum, and cherry and strawberry flavors.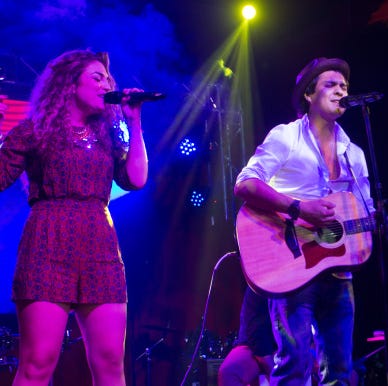 A great option for catching a live show in Miami is Flamingo Theater Bar. Regardless of if you visit the theater for a comedy show or a concert, its vintage interior will transport you to simpler times.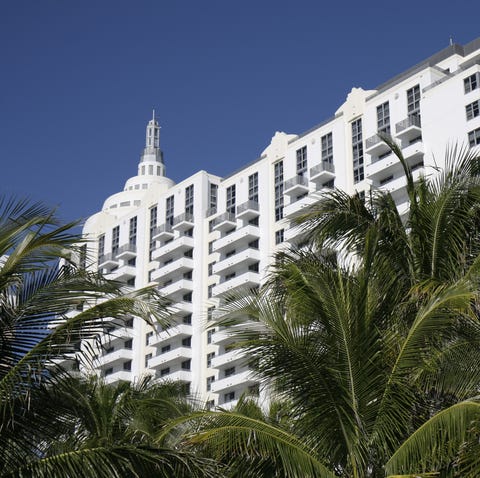 If The Ritz-Carlton's generously-sized outdoor swimming pool isn't enough to lure you in, its plush rooms are sure to do the trick. The hotel's building is a restored Art Deco landmark, so there's plenty of Old Miami charm to take in during your visit.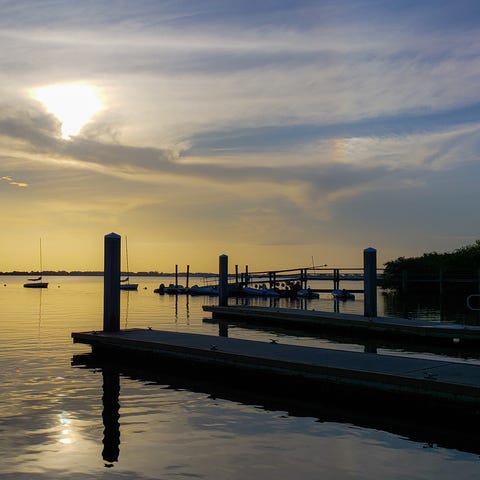 Just a few miles north of South Beach is Oleta River State Park, an absolute gem for nature lovers. The 1,043-acre state park offers plenty of activities, including mountain biking, paddling, angling, and kayaking. Just watch out for gators.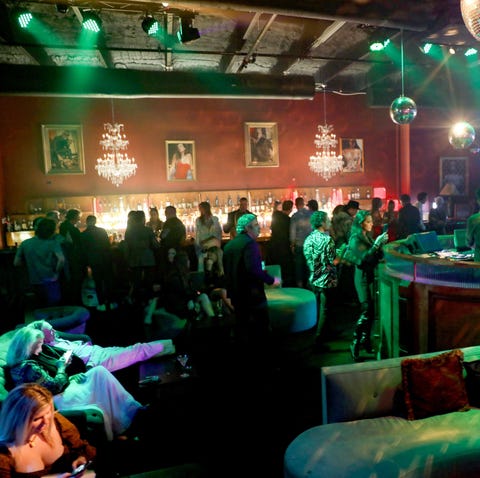 There's certainly no shortage of nightlife options in Miami, but at Le Rouge you'll find Instagram-worthy aesthetics and state-of-the-art video and sound systems. It's the place to see and be seen, so plan accordingly.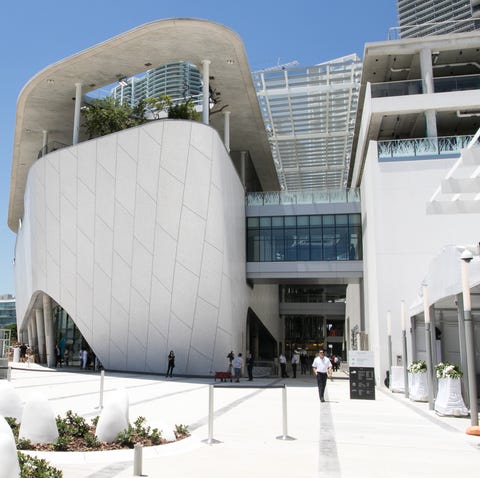 Miami is home to plenty of museums and art galleries, but the Phillip and Patricia Frost Museum of Science is one that lets you get hands-on. Not only does the museum include exhibits, but there's also an aquarium and a planetarium.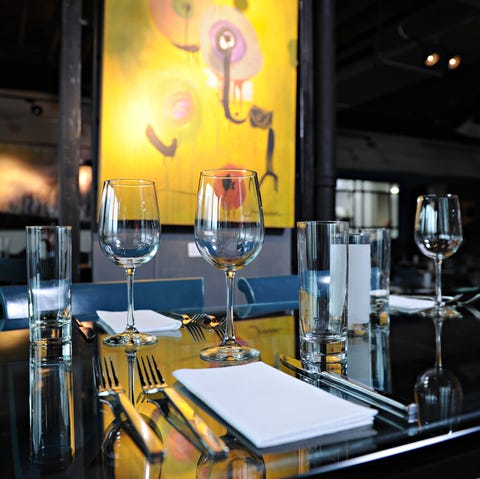 A restaurant with an alter ego? That sounds very…Miami. R House, an award-winning eatery, seamlessly goes from casual restaurant on Wednesday and Thursday to drag extravaganza on the weekend. Which day will you choose?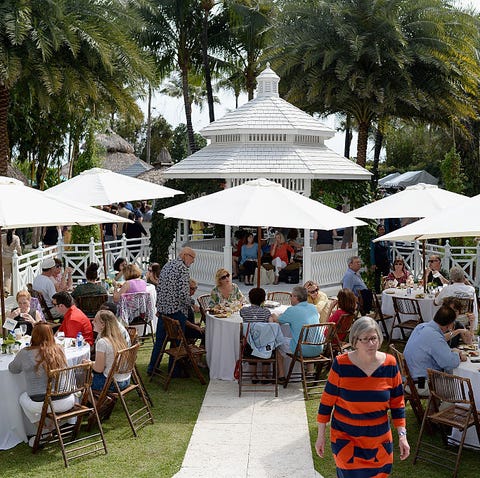 If the mellow vibes of North Beach are calling your name, then you'll enjoy The Palms Hotel & Spa. The beachfront hotel features a lush tropical garden, farm-to-table dining, and a pair of Macaw parrots that call the property home.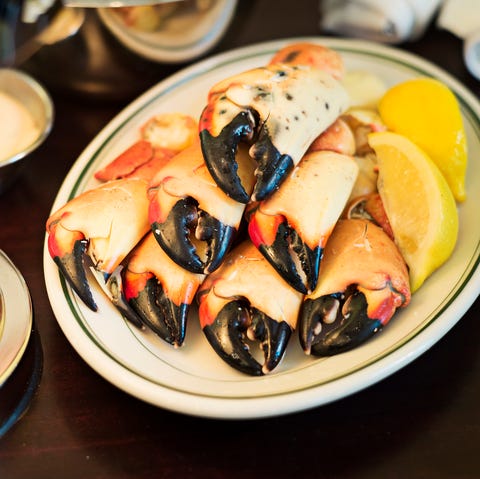 Joe's is, not surprisingly, known for its stone crabs, which come chilled, cracked, and served with mustard sauce, but the menu includes a number of other highlights. There's the Stone Crab Bisque, the Ginger Salmon, and the Lobster Reuben.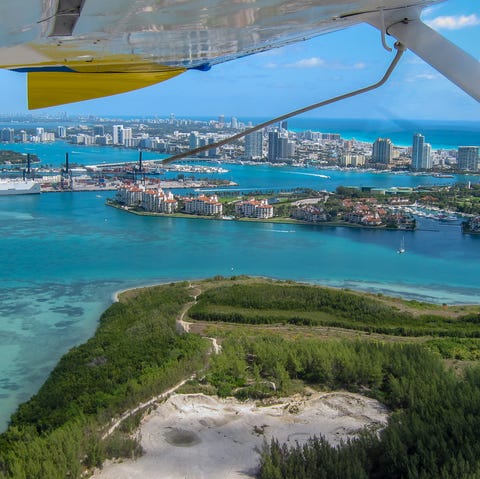 In addition to boat tours, another unique way to experience the city of Miami is by air. One easy and popular way to take to the sky is by booking a private seaplane tour.
Source: Read Full Article