Meghan Markle is known for breaking royal traditions and bending the rules. Even Queen Elizabeth lets decades of rules slide when it comes to her new granddaughter-in-law. But this newest speculation might be the biggest breach of royal protocol yet.
Several sources confirm that Meghan Markle, 37, is considering this birth option when the newest royal baby makes his or her big debut this spring. If she goes ahead with that plan, she'll be the first royal family member to do so in decades.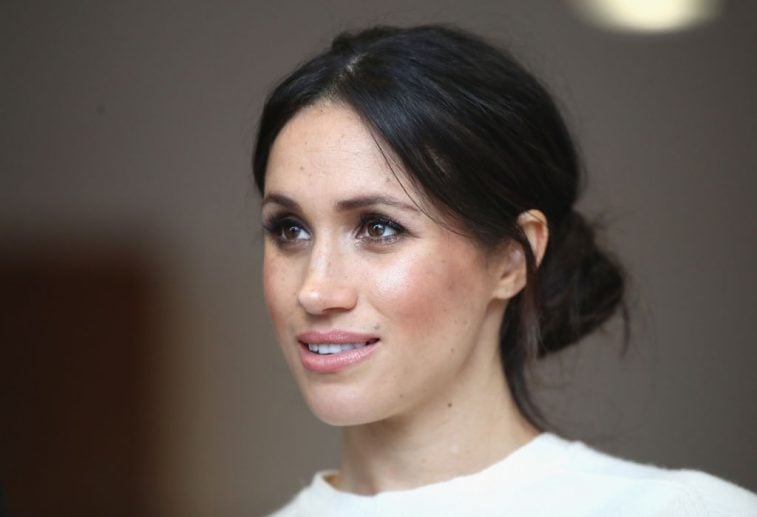 Meghan Markle | Chris Jackson-Pool/Getty Images
Where do royal family members usually give birth?
When Prince Harry and his new bride announced that they were expecting in October 2018, just six months after the pair wed, most people just assumed she'd give birth at the Lindo Wing of St. Mary's Hospital in London. After all, that's where Kate Middleton delivered all three of her children. There are iconic photos of Middleton holding newborn Prince George, Princess Charlotte, and Prince Louis while standing on the steps of the hospital just hours after their births.
And that's not all. Prince Harry's mother, Princess Diana of Wales, also gave birth to Prince William and Prince Harry in the Lindo wing and had her photo taken on those famous steps. But Prince Harry and Meghan Markle are thinking of bucking tradition when their child is born.
Why are Prince Harry and Meghan Markle considering a home birth?
So far, nothing is set in stone as far as Meghan Markle's delivery plan is concerned. But it wouldn't be surprising if she broke tradition in favor of giving birth in her own home.
This concept fits in with the Duke and Duchess of Sussex's desire for more privacy. That's why they're moving away from the bustle of Kensington Palace to the more secluded Frogmore Cottage. A home birth would naturally come with more privacy, fewer photos, and more time together as a small family unit.
Have any other royals given birth at home?
While it's unprecedented for a modern royal family member to give birth at home, it's not like it's never happened before. The Queen Mother gave birth to Queen Elizabeth II at home. And the Queen can't exactly complain about the decision either – she too gave birth in the comfort of home. Prince Charles, Prince Andrew, and Prince Edward were all born at Buckingham Palace. Princess Anne was born at Clarence House.
Will anyone else be present for the birth?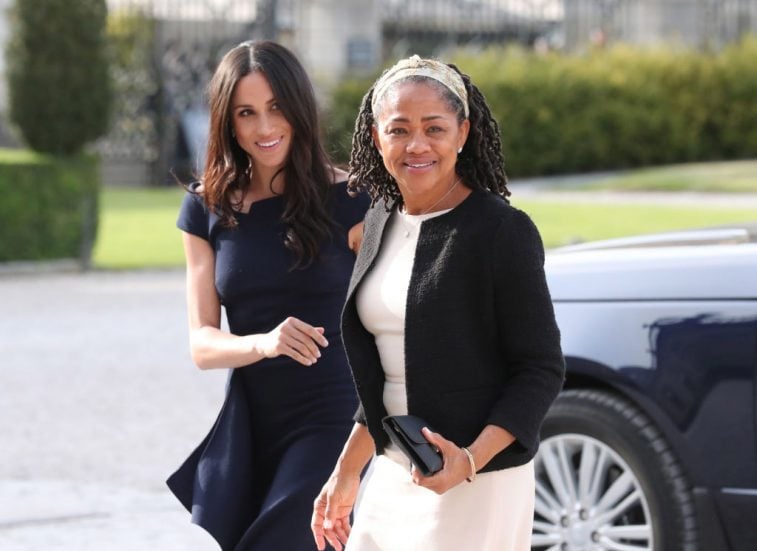 Meghan Markle and her mother, Doria Ragland | Steve Parsons-Pool/Getty Images
It's almost guaranteed that Prince Harry will be right by his wife's side, holding her hand as she goes through labor and delivery, whether that event happens in a hospital or at home. Sources also confirm that Meghan's mother Doria will be nearby when the baby is born and in the weeks and months afterward.
"Doria plans to be around a lot when the baby arrives, and there are plans for her to have a dedicated space at their new home," a source told Vanity Fair.
The source went on to discuss that Meghan's mother is part of the reason the Duchess wants to have a more natural birth at home. Doria has a "holistic attitude" and free-spirited personality, which has rubbed off on her daughter. Home births fit in with those values.
Even if the royal baby is born at home, no doubt he or she will have the best medical care available.
Source: Read Full Article