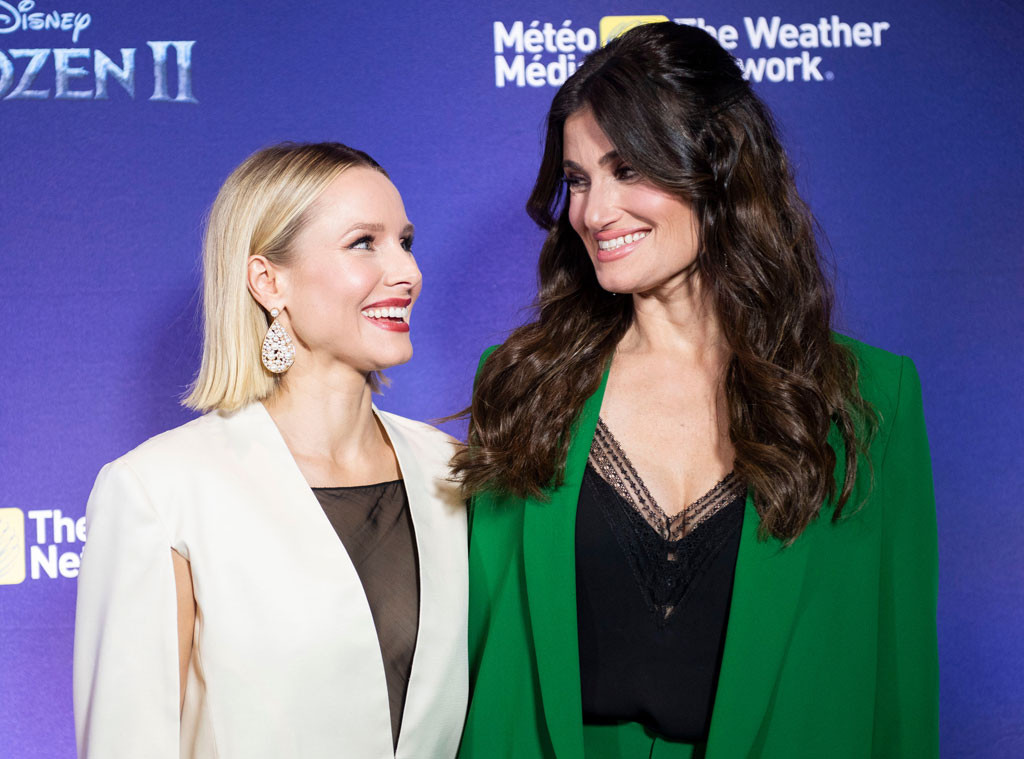 Arthur Mola/Invision/AP/Shutterstock
Today Kristen Bell will cement her place on the Hollywood Walk of Fame beside Frozen costar Idina Menzel.
The honor is meant to celebrate Friday's opening of the highly anticipated Frozen 2, but it could just as easily mark the final chapter of her Golden Globe-nominated, People's Choice Award-winning role on The Good Place or the triumphant return of her star-making role as sardonic teen detective Veronica Mars, now a still-sardonic thirty-something private eye with an intriguing future thanks to the success of Hulu's summer revival.
So you could say she's been racking up the career accolades of late.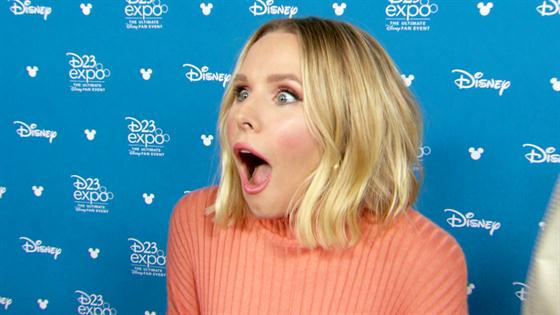 But, frankly, even if she wasn't churning out film, TV projects, and those awfully entertaining commercials for Enterprise and Samsung, faster than you could sing one bar of "Let It Go", we'd still be all for throwing a Kristen Bell appreciation party. Because between the Disney movie sing-alongs with Jimmy Fallon, her obsession with Dateline's Keith Morrison and the entire existence of her enviable marriage to Dax Shepard, she's just the type of person you want good things for.
Particularly because the 39-year-old Michigan native is so damn thankful for every bounty that she receives. "You know what? I'm just really forkin' grateful. I really am. I mean, there's no other way to say it," she told E! News earlier this year. "I don't know why people let me do the things I do, I'm just so happy to be here."
You see this right here? It's our over-the-moon face. Allow us to list just a few of the reasons we stan the imminently likable Hollywood star.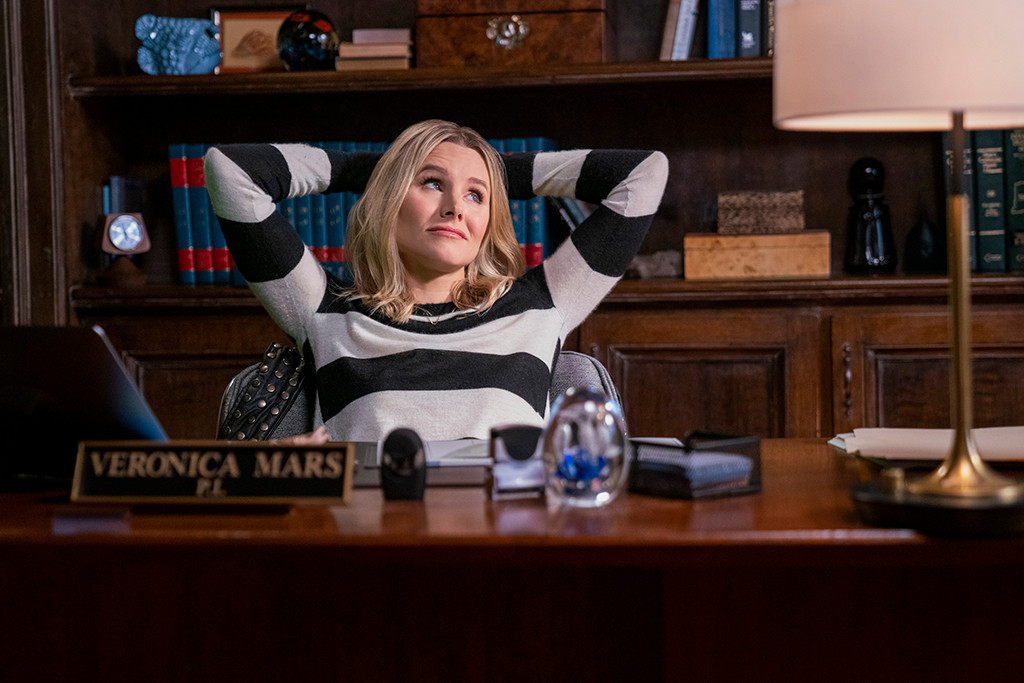 Hulu
The term relationship goals was invented for people like her and Dax.
Hard to say when it began, really, but we're going to guess filming their own take on Toto's "Africa" music video really solidified the pair as the couple you'd most like to emulate. Because who wouldn't want a relationship filled with so much laughter and so little ego?
With their quick-witted back-and-forth and constant praise of each other's work (Shepard has said he can hardly handle watching his wife sing live because he's so proud), their a modern day rom-com, complete with relatable, yup, been there, moments.
And basically every time the pair—together for 12 years, wed for six because they waited until marriage was a legal option for all of their friends—share a new tidbit about their partnership we're hit with a sensation that's equal parts jealousy and gratefulness that a relationship like this exists out in the universe.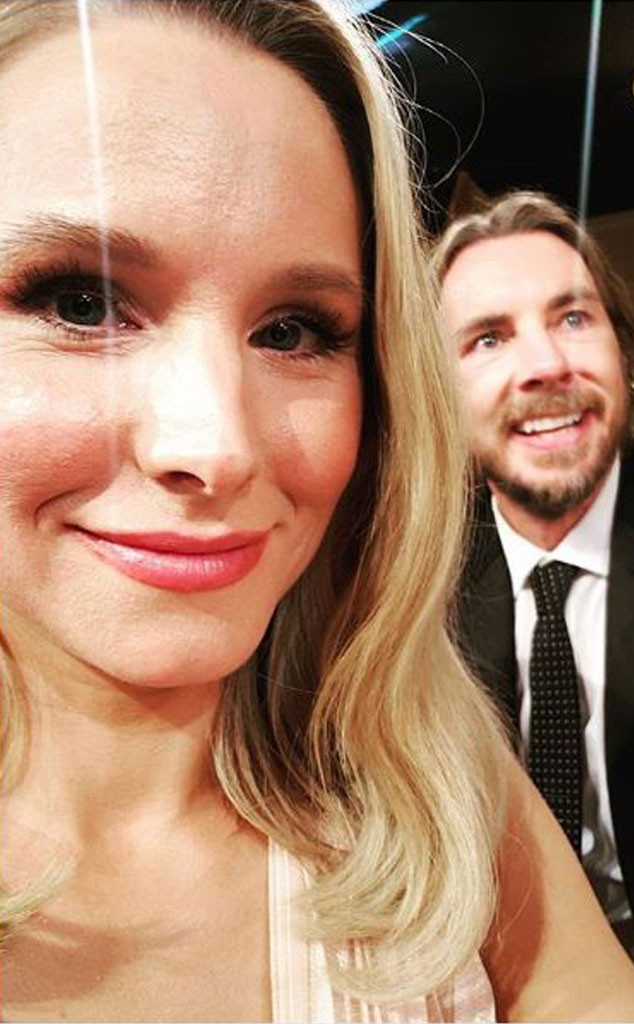 Instagram
Take the moment Bell realized there might be something there after an entirely meh first meeting at a friend's birthday dinner. Running into each other at a Detroit Red Wings game (both proud Michiganders, they're fans of the historically successful hockey club), Shepard asked her if she had any gum. When she responded by removing the piece she'd been chewing, he took it, tore it in half and threw one side in his mouth. "I was like, "Oh, those signals are clear!'" she recalled to Parade earlier this year.
Or when Shepard shared the grandest gesture he'd ever made in the name of romance. Bell was booked to film a movie in Alaska, but his Parenthood commitments prevented him from tagging along. "Then my schedule changed and I didn't tell her, so I got the seat next to her on the airplane and then I sweet-talked the gate representative to let me on the plane early. So when she went to sit down, I was in her seat reading a newspaper and she kept going, 'Excuse me, sir. Excuse me, sir. I think you're in my seat,'" he told People in 2017. "And then she noticed those hands look familiar and then she started bawling."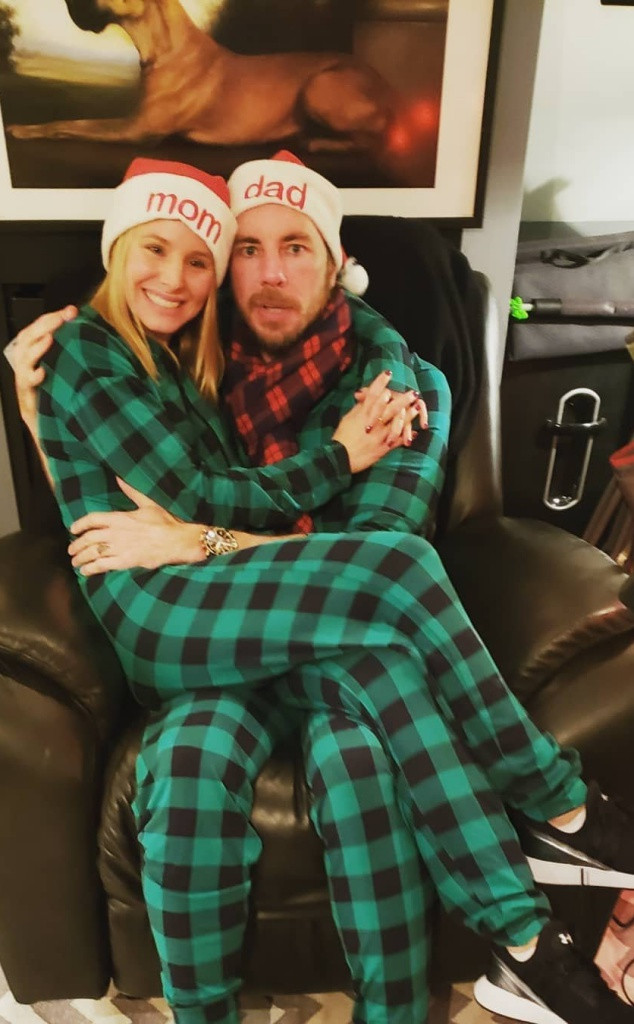 Instagram
But they're not the type to put their relationship on a pedestal.
That doesn't mean they don't take their decade-plus romance seriously. Because they absolutely do. But they're not about to allow themselves to feel the pressure of keeping love alive for millions of fans. Nor are they feeding into the idea that theirs is a perfect union. They've admitted to booking therapy sessions when necessary and generally putting in the work it takes to coexist with another human.
Sometimes that means they're locked in a bitter battle of wills over motorcycle helmets or sharing a somewhat cringe-inducing peek at how they deal with their opposites attract vibe. Because when Shepard had his bride on his must-listen podcast Armchair Expert last year, he thought it'd be an easy day on the job. Instead, as he admitted on Conan, "It was a disaster right out of the gate," with an impatient Bell eager to wrap things up on get her craft on.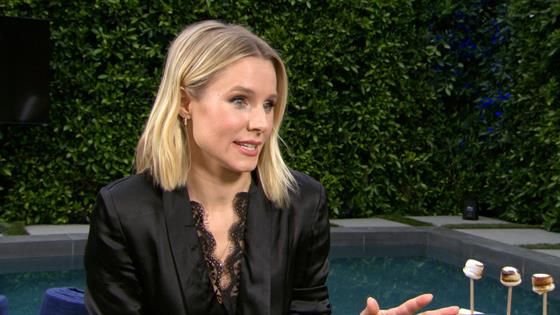 She has this to say about her healthy diet.
A longtime vegetarian, she embraces both carbs ("My favorite food, though, is croutons. Any and all croutons. I don't discriminate," she told Shape in 2017) and dairy. When requesting a spinach-and-feta egg white omelet on set, "I tell the caterer, 'Once you've added so much feta that you think, 'Oh no, I've added too much feta,' double that.'" Our type of girl.
You'll never catch her acting too cool.
That means she's down to dress as Tom Selleck, mustache, chest hair and all, for an appearance on Jimmy Kimmel Live. (In which she performed a Frozen-Metallica mashup that's a must-listen.) Or mark her 39th birthday by sharing the fact that her daughters think she's actually a octogenarian.
And she's fine to admit that her daughters are thoroughly unimpressed with her and Shepard to the point that they've started a one-sided competition with the Jonas Brothers. "They're very big in our house," she explained of the boy banders on The Ellen DeGeneres Show earlier this month. "We're always trying to tell our kids, 'Look, we're very cool. You don't think that right now, but let me just tell you something—we're really cool,' and they're like, 'No.'"
Instagram
As such, they've made it a point to claim moral victories over the siblings. "My husband…makes good pancakes or [when he] lifts something heavy, he'll always look at them and go, 'Ooh the Jonas Brothers wish they could be me,'" she continued. Now it's grown into a family affair. "My littlest—she was on the swing and she jumped off at the height of the swing and she landed on the ground and we thought that she was going to cry," Bell shared, "and she turned around and looked at us and she goes, 'the Jonas Brothers wish they could be me.'"
Nor is she about to put on airs.
Opening up about the depression she's managed since she was 18 was an intensely personal decision, but one the actress felt was entirely necessary. "I realized that this is the shame that prevents people from talking about it," she recently explained to Women's Health. "I immediately felt irresponsible, because I do care about depression not being taboo, yet I present this bubbly, outgoing girl who seemingly gets through life with a smile on her face, and I'd never discussed that some days, I don't."
On those days, she shared with the mag, "You just have to do the next right thing. You just stand up. That's the next right thing. Then you brush your teeth. That's the next right thing. I'm very one-step-at-a-time."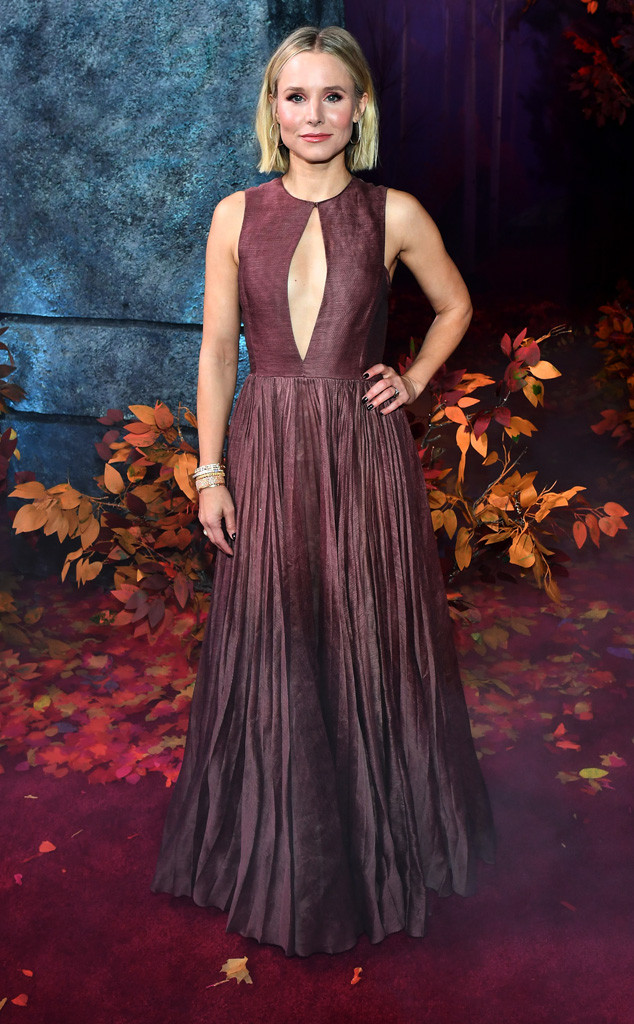 Michael Buckner/Variety/Shutterstock
She's just a legitimately good person.
It's one thing to write checks to charities and turn up to shill for good causes, which of course she does, volunteering her time with P.A.T.H. (People Assisting The Homeless) and other organizations. It's another to help relative strangers simply because it's the right thing to do.
When she discovered the family of Frozen costar Josh Gad was stranded in Florida (where she was filming her comedy, Like Father), "she got them a hotel room at her hotel in Orlando and saved them, my brothers, my sister-in-law and niece and nephew," he shared on social media. "They don't make them like this girl. Thank you Kristin. You are truly an angel sent from above."
Remember that time she cried over a sloth?
Yeah, us too. There's really not much more to say here than that it was one of the most heartwarming clips we've ever seen. Not only did it make us like Bell more (and leave us feeling a bit teary eyed ourselves), it gave us a new affinity for sloths.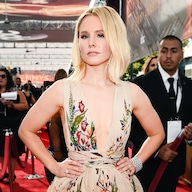 Photos
Kristen Bell's Best Looks
And she can make us laugh just as easily.
There's a reason Veronica Mars' retorts came off Bell's lips so easily. IRL, she's every bit as witty as the characters she brings to life on camera. Take just this one example from a 2017 Reddit AMA (back when that was the type of activity every celeb was signing up for). When a particularly devoted fan asked if she and Shepard would adopt them, she answered back, "Are you good at chores? Do you like waking up early with your new siblings so we can sleep? Do you play Catan? These are all requirements."
Uh, if that's the case, sign us up.
Source: Read Full Article