It seems no matter what Prince Harry and the Duchess of Sussex do lately, the media pounces all over it as breaking the rules or being annoying. Meghan, of course, receives the brunt of all the criticism, even if her rule-breaking looks refreshing from the American perspective.
Now Harry is suddenly getting criticized for deciding to take some paternity leave to help with soon-to-arrive Baby Sussex. Why Harry is getting criticized for this is a bit suspicious considering it has recent royal precedent. Plus, there's a U.K. law permitting it for everyone, even royals.
Most of the criticism comes from the older generation who didn't even think of paternity leave decades ago.
Who in the royal family took paternity leave before?
Harry's brother William took some brief paternity leave when Kate Middleton gave birth to Charlotte in 2015. At the time, William was still training as an air ambulance helicopter pilot, even though he'd completed enough training early to take the leave. Even though the leave is unpaid, we all know it doesn't really matter in the world of royal finances.
The same goes with Harry, despite older Brits going after him for following in his brother's footsteps. Many of those older royal critics complain it's a modern thing and equivalent to telling the younger royals to get off their lawn.
From the outset, it makes sense older royals would gripe considering their emotional commitment to longstanding tradition. What's a little more troubling is that some older Brits still aren't accepting of the fact today's royals are evolving to becoming almost normal people.
Is there toxic masculinity going on through the queen's spokesman?
We find it strange the criticism received comes directly from a press spokesman for the queen. Dickie Arbiter has worked for the royals going back decades and made a snide comment about the generation gap regarding paternity leave.
Coming from within the queen's inner circle makes you wonder if she and Philip feel the same way about taking a leave of absence from royal duties. It appears they don't expect Harry to take a long time away since Arbiter suggests it should only be two or three weeks.
At least he notes it's entirely up to Harry on how much time he takes. With the snark involved, it makes us ponder if the royals are trying to pressure him to shorten quality time he may need to help Meghan through the baby media chaos.
Some critics suggest it's a sign of outdated toxic masculinity we've seen more than our share of here in America for decades.
We hope Meghan isn't behind the inside criticism
Recently, Dickie Arbiter made another sarcastic comment about whether Harry felt better being alone on one of his royal trips. Many tore into Arbiter for insinuating that maybe Harry isn't happy when Meghan is around.
For some, it also insinuates racial bias aimed at Meghan Markle. While maybe jumping the gun, it makes us think about whether Harry would ever get heat for his maternity leave had he married an Anglo-Saxon Brit.
Because the alpha male persona is a major part of royal history, tradition is a hard thing to break in Britain. It's what makes Harry's quality time spent with his first child all the more important to instill the values he and Meghan continue to share.
Taking time to shape the ethics of Baby Sussex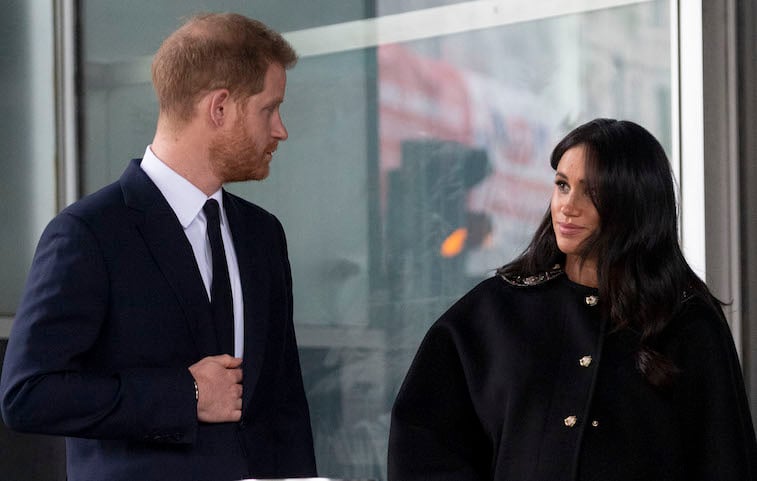 While it's clear the older and perhaps somewhat racist views of 20th century Britain are still alive, it's going to mean Baby Sussex being exposed to some of it during childhood. Let's hope Harry takes all the time he needs to ensure his child doesn't have extreme influence from this old school.
Most people agree the trajectory the royals are taking now to more grounded and socially responsible people should continue unabated far into the future Windsor family line.
Source: Read Full Article