Colton Underwood's journey as The Bachelor won't officially begin until Jan. 7, 2019, when Season 23 premieres. But in the meantime, the contestants are finally here, you guys! And man, did the ladies vying for Underwood's heart make an impression when they were announced during the Facebook livestream on Dec. 6. There's an animal lover, a model, and someone who's credited as a "sloth" — nice work there, editors! But who is Catherine? The 26-year-old DJ brought her dog to the mansion! And TBH, I think she might just be my new hero.
Although, judging by her official Bachelorette Biography on the ABC website, Catherine is one of those people who refers to her dog as her daughter, and that's a total pet peeve (I swear that pun was not intentional) of mine so I may have to reconsider.
Anyway, here's her bio:
Um, is Catherine actually Wonder Woman? Because all of this by day/by night and spinning talk has got me picturing one thing: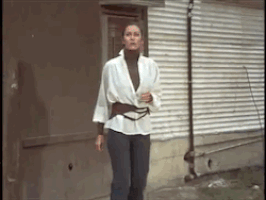 Never gets old.
Anyway, back to the Facebook livestream, where we're treating to Chris Harrison introducing all the contestants while reading off a bunch of papers in his hand.
"There is Catherine," he begins, as her pic pops up on the screen. "If you're looking for a villian… I'm not saying Catherine is it. I'm just brining up the point that if you're looking for a villian to keep your eyes out."
So shady, Chris!
He then adds that she brings plus-one on night one — yup, her dog/daughter Lucy — and that she isn't afraid to speak her mind and get time with Colton.
"You know people kind of break in?" he asks. "It's like, 'Can I borrow you for a moment?' 'Can I break in?' "Can I cut in?' Well, I think Catherine may have set a record on break ins on night one."
More to come…
Source: Read Full Article