Today, Diana Ross turns 75 years old. Ahead, take a look back at her music career and discover her net worth.
Early years

Diana Ross is a native of Detroit, Michigan. Born on March 26, 1944 with the given name of Diane Ernestine Earle Ross, she started singing with three friends, Barbara Martin, Mary Wilson, and Florence Ballard as a teenager, naming the group the Primettes.
Martin left the group and the remaining members went on to become the Supremes and later, Diana Ross and the Supremes.
During a 2015 interview with the Detroit Free Press, Wilson talked about the early days of the Primettes.
"We had no clue what was coming.[…]We were just doing this as fun. […] (But) as soon as we started singing in the Primettes, we became very aware that this is what we wanted to do the rest of our lives. At 13, I knew this is what I want to do for the rest of my life. We were hooked."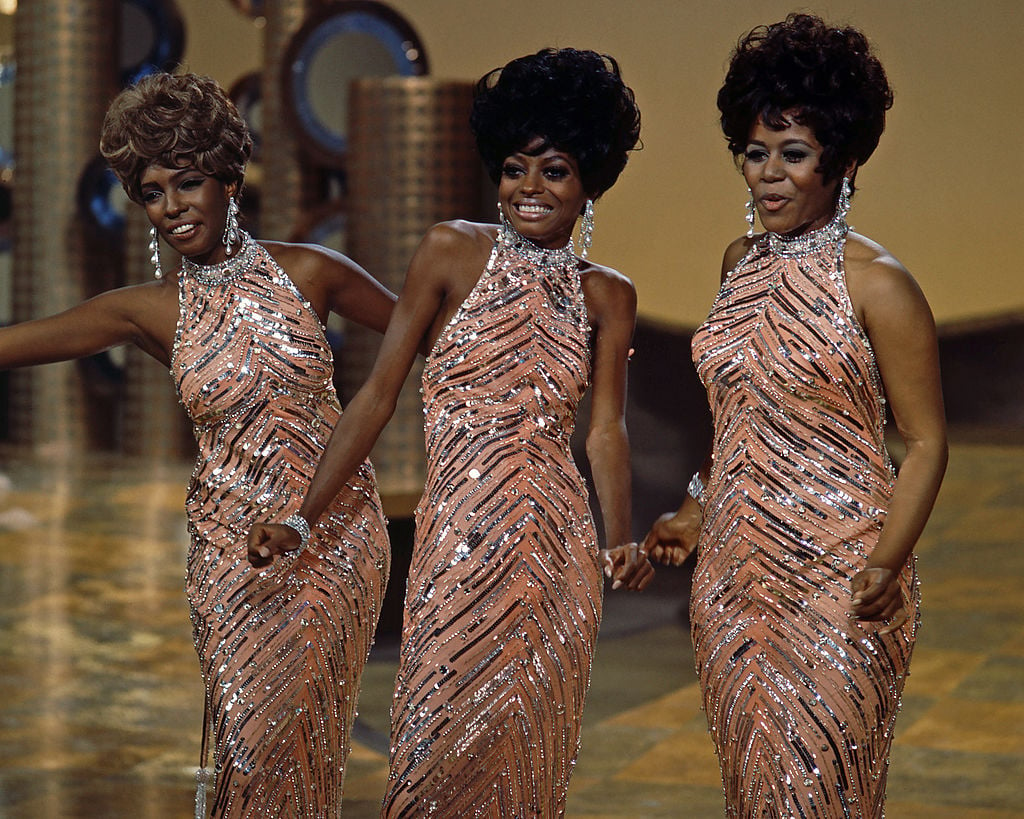 The Supremes

Motown Records signed Wilson, Ross, and Ballard to the label as the Supremes. The group had their first No. 1 hit song in 1964 with "Where Did Our Love Go?" three years after landing a record label.
They had four other singles reach No. 1 on the charts, breaking recordings. The singles were "Baby Love," "Come See About Me," "Stop! In the Name of Love," and "Back in My Arms Again." Their hit songs topped the charts between 1964 and 1965 making them the first American group to have five No. 1 songs in a row. The Supremes had a total of 12 No. 1 hits together.
Solo career

Diana Ross took her career solo in 1969. The following year Ross achieve No. 1 status on music charts with "Ain't No Mountain High Enough." She also had another popular song that year, "Reach Out and Touch Somebody's Hand," which made it to the Top 20.
She continued to have hit songs throughout the '70s. She also started acting earning herself an Oscar nomination for her role in Lady Sings the Blues.
In the 1980s, Ross continued to be successful. She sang the duet, "Endless Love," with Lionel Richie, had a platinum-selling album, Diana, and her song, "I'm Coming Out," reached the Top 5 on music charts.
Her success slightly faltered in the '90s but Ross continued working. She showed off her skills as an actress and released more music.
Family

Ross has five children, according to Oprah.com. They are Rhonda Ross Kendrick, Tracee Ellis Ross, Chudney Ross, Ross Arne Naess, and Evan Ross.
Her oldest child, Rhonda Ross Kendrick, is the only child Ross had with Motown founder, Berry Gordy. Her youngest child, Evan, is married to Ashley Simpson. And her daughter Tracee is a successful comedian and actress.
View this post on Instagram
I love my family!!
A post shared by Evan Ross (@realevanross) on
Ross has been married twice. First to music executive Robert Ellis Silberstein. The couple had two daughters together, Tracee Ellis Ross and Chudney Ross, before divorcing in 1977, according to PopSugar.
Ross got married again in 1986 to Arne Næss Jr., a Norwegian businessman and adventurer. They had two sons together, Ross Naess and Evan Ross, before divorcing in 2000. In 2004, her ex-husband died in a rock climbing accident in South Africa.
What is Diana Ross' net worth?

Ross' estimated net worth is $250 million, according to PopSugar. After all, she's been working in the music industry since her teenage years and has the money to show for it.
Source: Read Full Article