She's back! The Pretty Little Liars star Sasha Pieterse is reprising her role as Alison DiLaurentis on The Perfectionists. This time around, the manipulative blonde is juggling two roles as mother and T.A. at Beacon Heights University. But death seems to follow her wherever she goes, as is wont to happen in the PLL universe. The trailer reveals that BHU student Nolan Hotchkiss (Chris Mason) has been murdered, and it's anyone's guess as to who did it.
If audiences will recall, Alison faked her death in PLL to escape "A," and escaped Rosewood. The series trailer reveals that she's a T.A. at the local university, where its students feel pressured to be…wait for it...perfectionists. And when Nolan turns up dead (sound familiar?), Alison, realizes that she can never truly escape her past. The show's titular perfectionists include Ava (Sofia Carson), Caitlin (Sydney Park), and Dylan (Eli Brown), and PLL alumna Mona (Janel Parrish) also stars as a fellow BCU faculty member.
"[Alison has] definitely grown up and definitely progressed in a lot of ways and sees things a lot clearer than she used to, and I think having kids is probably a big part of that," Pieterse tells Bustle. PLL fans will recall that Alison was, unbeknownst to her, impregnated with Emily's eggs (Jane the Virgin could never!), and consequently gave birth to twins: Grace and Lily. And while she and Emily (Shay Mitchell) ended up together on PLL, it's unclear what's happening with Emison where The Perfectionists picks up.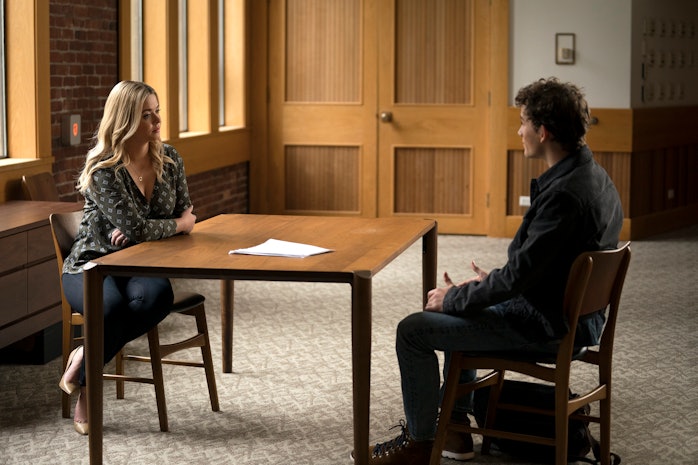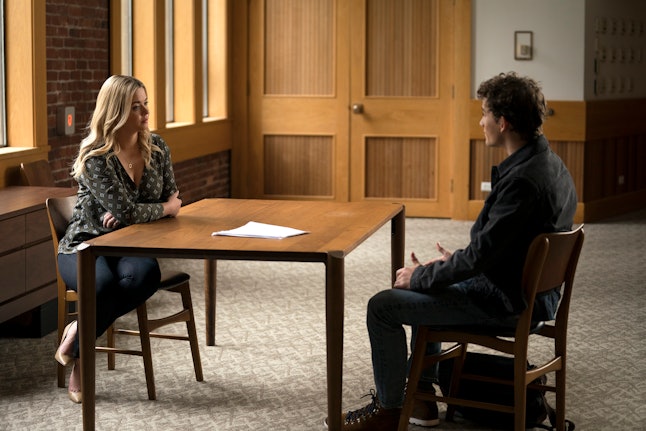 And since Mitchell is not listed as a Perfectionists castmember on IMDb, their fate is further muddled. "Emily and the babies are definitely heavy on Alison's mind, but they have a lot to navigate in their relationship and process what's happened," Pieterse told Us Weekly. "Alison gets this amazing opportunity, and her plan is to become a professor and then go back and teach at Hollis so she can be close to her family."
As for where Emily is exactly, Pieterse remained tight-lipped. "I can't tell you anything — I wish I could," the Perfectionists actor tells Bustle. "I can say that [Emily] is very much present. She can't take her mind off them." Fans could speculate, however, that both Emily and the twins are back in Rosewood for the time being.
However, Alison's complicated past is precisely why she decides to take the three perfectionists — Ava, Caitlin, and Dylan — under her wing. "Ali has a lot to offer these students, which ends up being way more than she's prepared for," Pieterse told Teen Vogue. "Ali knows when people are in trouble because she's been there. Her involvement…is partly because she needs it, and partly because she knows they need it."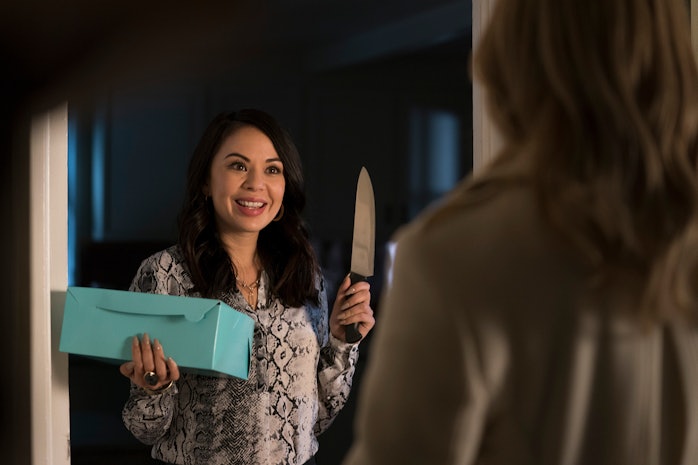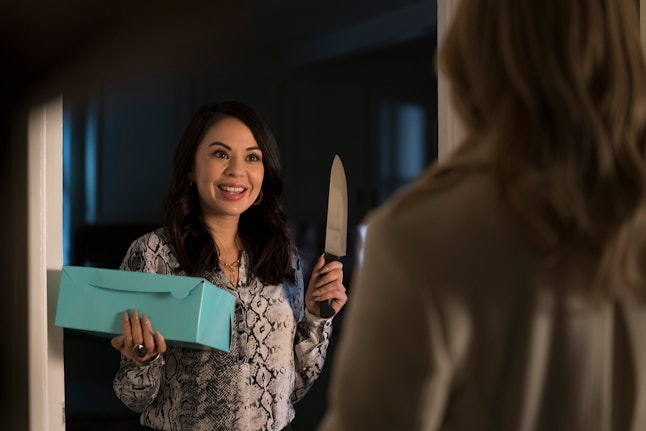 Furthermore, Alison and Mona appear to be on the same side this time around, and the show explores their complicated dynamic. "And slowly but surely this new kind of friendship develops, and I think the fans are definitely going to like it because it's a new side to Mona that they've never seen," Pieterse tells Bustle. "It's sweet. She's still sassy, she's still spunky, and Allison and Mona still really have this really interesting dynamic where they kind of softly insult each other…. I love that it's not just like, all of a sudden, everything's OK between them. There's still that glimpse into the past and their history."
So whether Emison are endgame and Alison ends up achieving her professional dreams or not, the mean-girl-turned-mentor certainly has her work cut out for her.
Original reporting by Karen Fratti
Source: Read Full Article