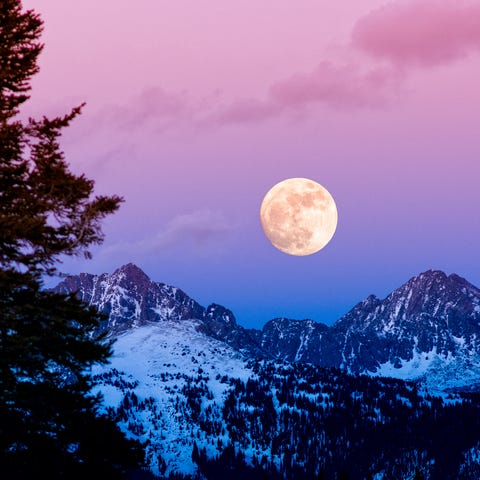 Even though it's felt like winter outside for weeks, the official start of winter (a.k.a. the winter solstice) is actually going down on Friday, December 21. It's not just the shortest day of the year—it has astrological significance, too.
Oh! And the next day, December 22nd, there's going to be a Cold Moon—basically a fancy name for a full moon that happens in December. It takes place in the sign of Cancer, the moon's ruling zodiac sign, according to Donna Page, a professional astrologer with a graduate degree in counseling psychology. Did I mention there's also going to be a meteor shower on the 22nd, too? Here's what this all means for you.
What is the winter solstice?
The winter solstice marks the shortest period of daylight and the longest period of night of the year. After that, the hours of light during the day starts getting longer (hooray!). In an astrological sense, this represents the time of year that's ruled by Saturn, the planet that brings meaning and structure to our lives.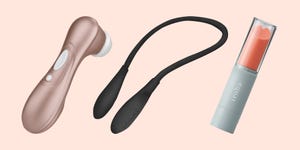 "It's traditionally a time to think about what you want to do and accomplish in life," Page says. Basically, this is the time to take a beat and mull over the year ahead. Think of it like an early New Year's, without the party.
Every year, the planets are aligned differently and this year they're arranged in a way that signals there will be a lot of news, opinions, and idea-sharing, Page says. "On a personal level, this is a great time to banter, share ideas, and brainstorm," she adds. Expect more than a few cozy nights in front of the fire, chatting with friends until the wee hours of the morning about whatever pops into your mind.
How will the winter solstice affect my sign?
Everyone will be affected by this on some level, but there are a few signs that will feel it a little more. One is Capricorn, which is ruled by Saturn. Cancer, Libra, and Aries, which are connected with Capricorn, will also feel it more, Page says.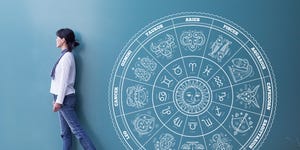 "Underneath all this is a feeling of 'What is it that I want, what are my goals and ambitions, and what can I do to get there?'" Page says. These signs may notice obstacles in front of them a little more than others, but will work on finding a way around them.
What about that Cold Moon?
The Cold Moon will help shine a little insight into your life, especially when it comes to areas where you may be holding onto emotional resentment. Maybe you're still pissed at your BFF for spilling spaghetti sauce on your favorite sweater, or how your partner had to work late and missed your company holiday party. Whatever it is, it's time to let it go. "Release those resentments so you can be open to sharing and caring more," Page says.
Overall, there's a lot of emotional insight that will be happening in the next few days—get ready now.
Source: Read Full Article