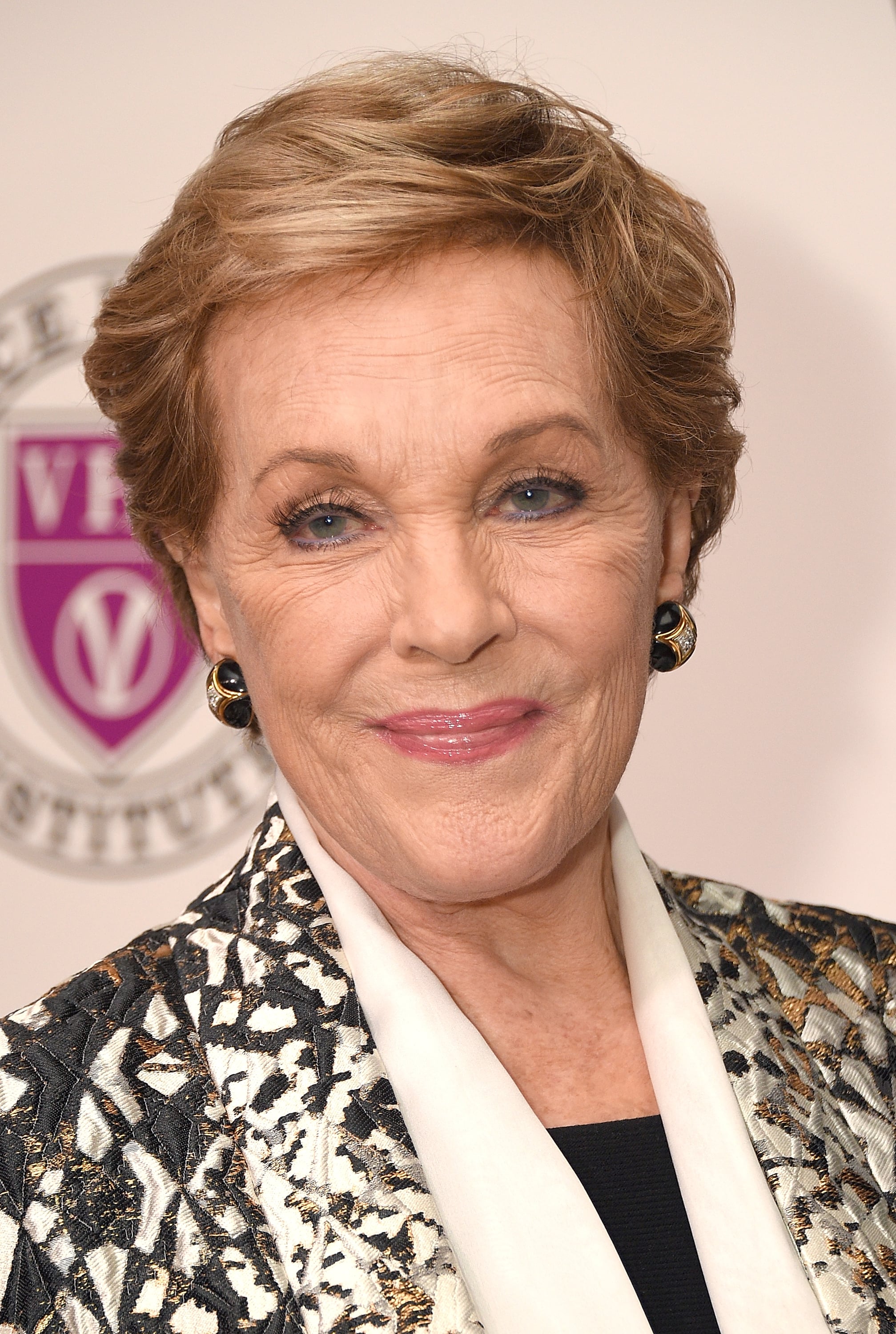 It's one of the most anticipated movies of the holiday season: Mary Poppins Returns, the sequel to the beloved 1964 Disney classic. Starring Emily Blunt as the practically perfect nanny, the movie centers on the grown-up Banks children, as well as Michael Banks's three young children. There are plenty of nostalgic moments in the movie, from the charming soundtrack that would make the Sherman brothers proud to the showstopping cameo by original star Dick Van Dyke. But what about the original Mary Poppins, Dame Julie Andrews herself? Blunt has taken on the role, since Mary Poppins doesn't age and human actors do, but could Andrews appear, as Van Dyke does, in a smaller role?
Andrews does not make even a cameo appearance in the new movie, and there's a very sweet reason. Director Rob Marshall told Variety that he immediately approached her about the possibility, but she turned it down to keep the focus on the new cast and new story.
"She immediately said no . . . She said, 'This is Emily's show and I want her to run with this. She should run with this. This is hers. I don't want to be on top of that,'" Marshall explained. The team hadn't pitched a specific role when they approached Andrews, but it made no difference: she wanted to be out of the picture so Blunt could wholly make the role her own. Blunt echoed the same sentiments as Marshall:
"[Andrews] said to Rob, 'Do you know what this is? This is Emily's version of her and I don't want it to be that she's playing Mary Poppins the whole way through but then I come in and there's like oh, but there's the real Mary Poppins, you know?'"
Andrews did, however, give her full blessing and stamp of approval to Blunt's casting before staying at a gracious distance. That's a move as proper and polite as Poppins herself!
Source: Read Full Article