Wanderlust takes on new forms in the winter. On the one hand, your bucket list becomes longer because you're chilling inside, scrolling through social media. You're seeing your favorite travel influencers take off to tropical places, or explore hidden gems in Europe. (Where's your plane ticket? Ugh!) On the other hand, you're getting creative and more adventurous than ever — seeking out the experiences you can only have in the winter, when everything is covered in snow. For you and your bestie, that may mean embarking on some of the prettiest winter road trips this country has to offer. Blanket scarves and good music? Required.
Just imagine this: You're driving down a scenic road, listening to Vance Joy or Bon Iver tunes, and laughing with your best friend. There's a film camera in your lap, along with an oversized knit blanket that's keeping you extra warm. You take a look out the window, and see evergreen trees that touch the sky. Each branch seems to be covered with its own pile of snow, and the clouds are letting go of a few flurries here and there.
A road trip like this may seem like it's straight out of the movies. I mean, do people actually experience such bliss in real life? Yes — and you and your bestie can be them! There's a winter wonderland waiting for you.
Of course, before you embark on any winter road trip, it's important to assess the weather and driving conditions, in addition to doing research on the roads you're taking. Be sure your car is equipped with the proper essentials, in case any inconveniences may occur, and your gas tank is filled up. It's also always a good idea to head on over to AAA and read their list of "winter driving tips."
1

Arches National Park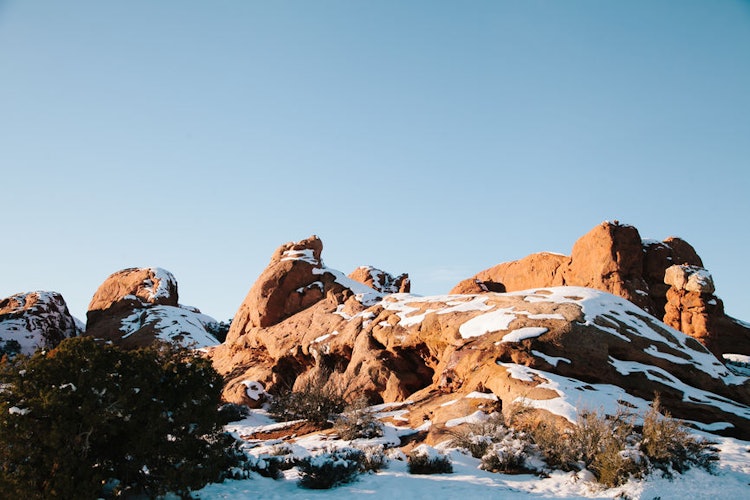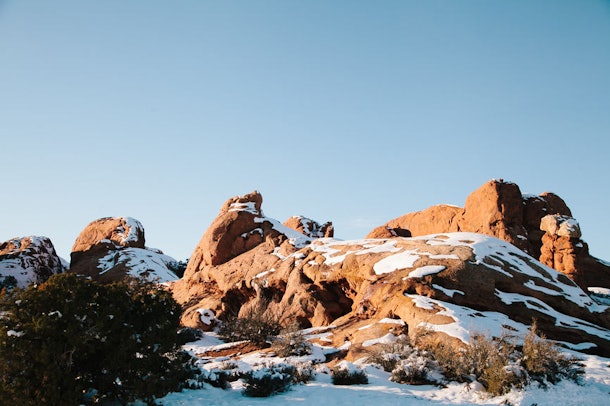 During the summertime, most of the national parks throughout the country are packed with visitors. Travelers want to go hiking, or scope out the landmarks they've seen on social media. For you and your bestie, dealing with the crowds may not be the ideal situation.
So, consider checking out Arches National Park in Utah, in particular, for a beautiful winter road trip. The red landscape will look beyond dreamy with a blanket of pure white snow, and the park road has great views of the arches.
2

Vermont Route 100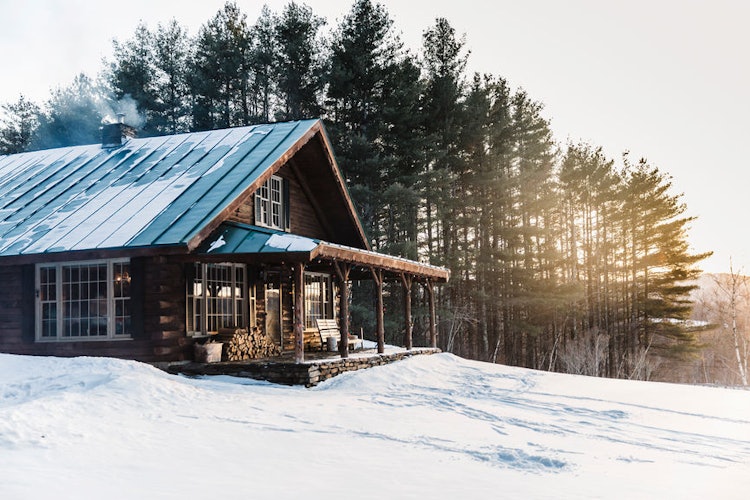 Are there any besties who are skiers or snowboarders out there? If so, this road trip may be the one for you. According to VermontVacation.com, Vermont's Scenic Route 100 Byway gives you access to some of the best slopes in the Northeast.
You can drive to the Green Mountain Forest, which is the perfect spot for your favorite outdoor recreational activities. You and your bestie will want to get out of the car to explore some trails, or just take in the views of the picturesque land. Then, make your way to Stowe, for skiing and cozy afternoons in resorts with a cup of hot chocolate.
3

The Pacific Coast Highway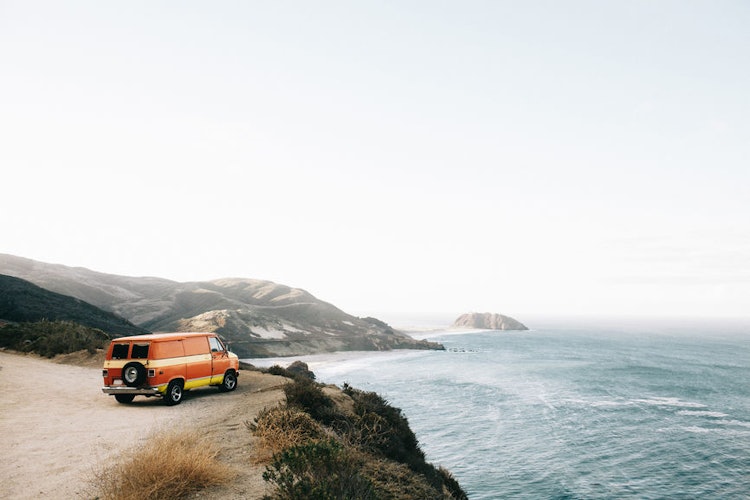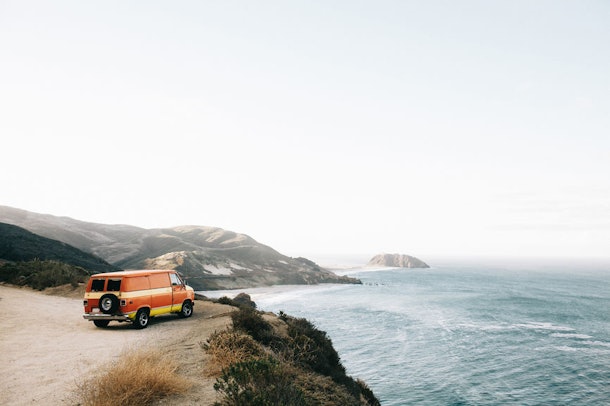 Not everyone is looking forward to the cold weather. You and your bestie may want to spend this season amongst the palm trees as much as possible. You're looking into booking a plane ticket to a tropical place, or moving to the other side of the world for a few months.
Girl, slow down, because there's a road trip that will cure your wanderlust and keep you relatively warm. Driving down the Pacific Coast Highway in a camper van is on every true traveler's bucket list, and you should check it out for yourself.
Trust me, you'll want to see the waterfalls and teal tides of Big Sur, and the bright lights of Los Angeles, too. Then, you'll drive to the next boardwalk or scenic view and maybe stay a while.
This is possibly one of the prettiest road trips of not just this season, but of all time. So, pack your bags and make some moves this winter. Best friend and a camera to capture the beauty? Also, required.
Source: Read Full Article