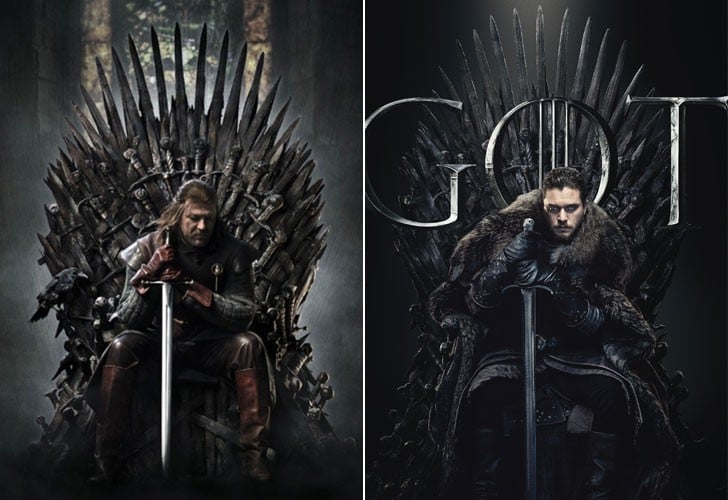 The New Game of Thrones Posters Hint That Jon Snow's Life Could Be in Serious Danger

The premiere of the eighth and final season of Game of Thrones is nearly upon us, and in anticipation of its debut, HBO has been busy getting fans suitably hyped with everything from stunning stills from the new episodes to an ominous teaser trailer. But it's the batch of regal new character posters that have us (and a few other fans) worried about Jon Snow's future on the fantasy epic. Will he survive long enough to claim the throne, or will he suffer a similar fate as his father/uncle, Ned Stark?
As you can see in the image on the above left, the season one poster for the show features the ill-fated Stark patriarch holding his sword and glancing towards the floor while sitting on the Iron Throne. It's remarkably similar to the recently released poster spotlighting Kit Harington's Jon Snow on the throne, who is posed nearly identical to the dearly departed Ned: he's holding his sword with two hands stacked on top of each other, his legs are slightly splayed, and he's leaning ever-so-slightly to the side.
Source: Read Full Article