The Favourite was just nominated for 10 Oscars (it's called a sweep, ever heard of it?) which makes sense because it's everyone's…wait for it…favorite movie of awards season. Ha ha ha ha so sorry.
Assuming you've seen The Favourite, you're likely curious about how much of the story is true. Like, did Queen Anne really keep a fleet of bunnies to represent all her dead children? Did she really have love affairs with her wing-women? And did 18th century courtiers really spend their time throwing tangerines slow-motion at naked men? All good questions!
First of All, Let's Talk Bunnies
Her Majesty Queen Anne was most certainly a real person, and frankly I stan a sexy royal, minus the gout: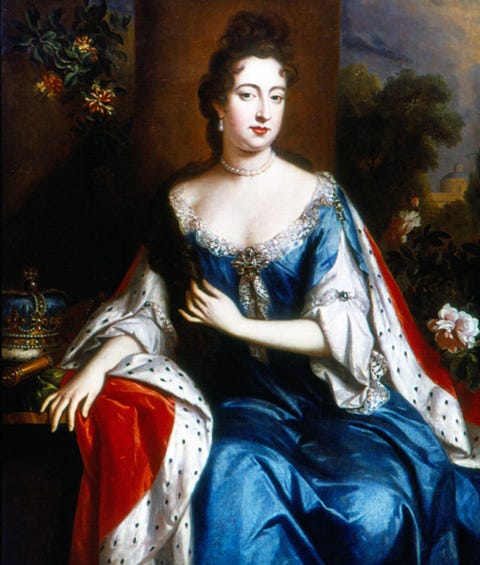 But did she actually spend her time chilling with a bunch of bunnies? Not so much. The Favourite tells us that Anne used these furry friends as replacements for her babies, and while it's true that Anne really did tragically lose all seventeen of her children, those pet bunnies can be chalked up to creative license.
Anne and the Duchess *Probably* Didn't Date
Queen Anne met Sarah Churchill, the Duchess of Marlborough (aka Rachel Weisz in The Favourite) in 1671, and they became super close around the time of Anne's marriage to Prince George of Denmark. Fair enough, because who wouldn't want to be friends with someone who looks this sassy?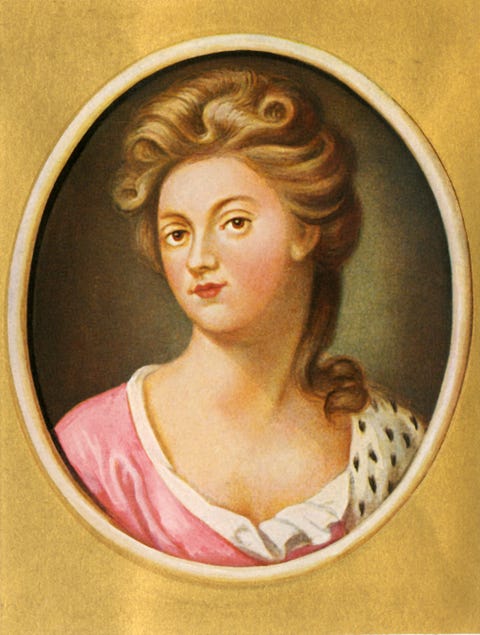 But were they lovers? No one knows for sure, but probably not. To quote biographer Anne Somerset's recent interview with Jezebel:
Either way, it's true that Sarah was one of Anne's "ladies of the bedchamber" and their friendship was certainly complex. Not only did they call each other by pet names, but Anne put her entire legacy on the line when she refused to reject Sarah after her husband was dismissed from his offices over political drama. Literally, Anne was so distraught when Sarah was ousted from the royal household that she moved out in protest!
When Anne eventually became Queen in 1707, she reinstated the Marlboroughs, and made Sarah Mistress of the Robes and Keeper of the Privy Purse—giving her a whole lot of power in the process. But as The Favourite depicts, things changed with the arrival of Abigail Hill (aka Emma Stone).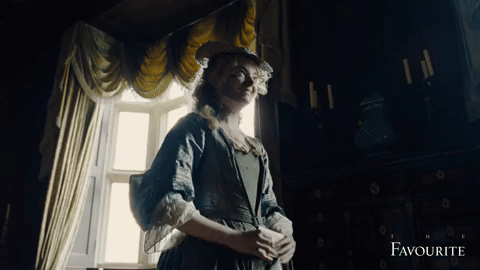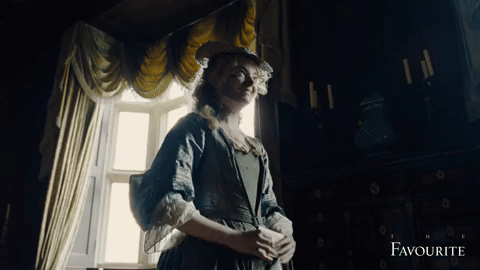 Sarah *Tried* to Out Anne as a Lesbian
The Favourite doesn't get into this, but Sarah was so pissed when Abigail honed in on her territory that she rolled into court with a propaganda poem implying Anne and Abigail were lesbians. And, per Somerset's biography Queen Anne: The Politics of Passion, she called Anne's "great passion for such a woman strange and unaccountable."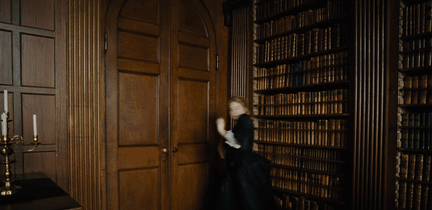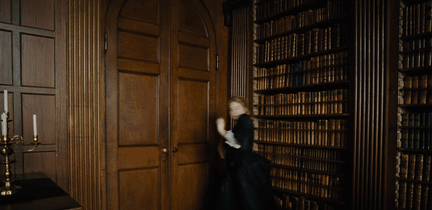 So, was Anne having an affair with Abigail? Again, some biographers think so, but others say that Sarah was just trying to exert power with the claim. Somerset told Jezebel:
So, How Did It All End?
The Favourite doesn't exactly wrap up the drama between Sarah, Anne, and Abigail, but history does! The Queen's friendship with Sarah was pretty much over after Prince George's death, mostly because Sarah wouldn't stop bugging Anne about her friendship with Abigail. Eventually, Anne wrote to Sarah's husband, asking that (per Somerset) she "leave off teasing & tormenting me & behave herself with the decency she ought both to her friend and Queen." The pair saw each other for the very last time on April 6, 1710—four years before Anne's death. Meanwhile, Abigail chilled out and eventually retired from court.
Buuuut wait, there's more! Sarah decided to write her memoirs, which she basically used as an excuse to trash Anne. They've all been digitized online if you feel like browsing through one million or so pages.
WHAT ABOUT JOE ALWYN?!?!?!?!
Calm down, our buddy Joe also played a real person in The Favourite: Samuel Masham, who was a page to the Queen's husband. And yes, his marriage to Abigail was kept a secret from Sarah, and yes, she was pissed—especially because Anne forked over a bunch of money from the privy purse without telling her. Did Samuel look like this IRL, though? That remains a mystery.
Source: Read Full Article