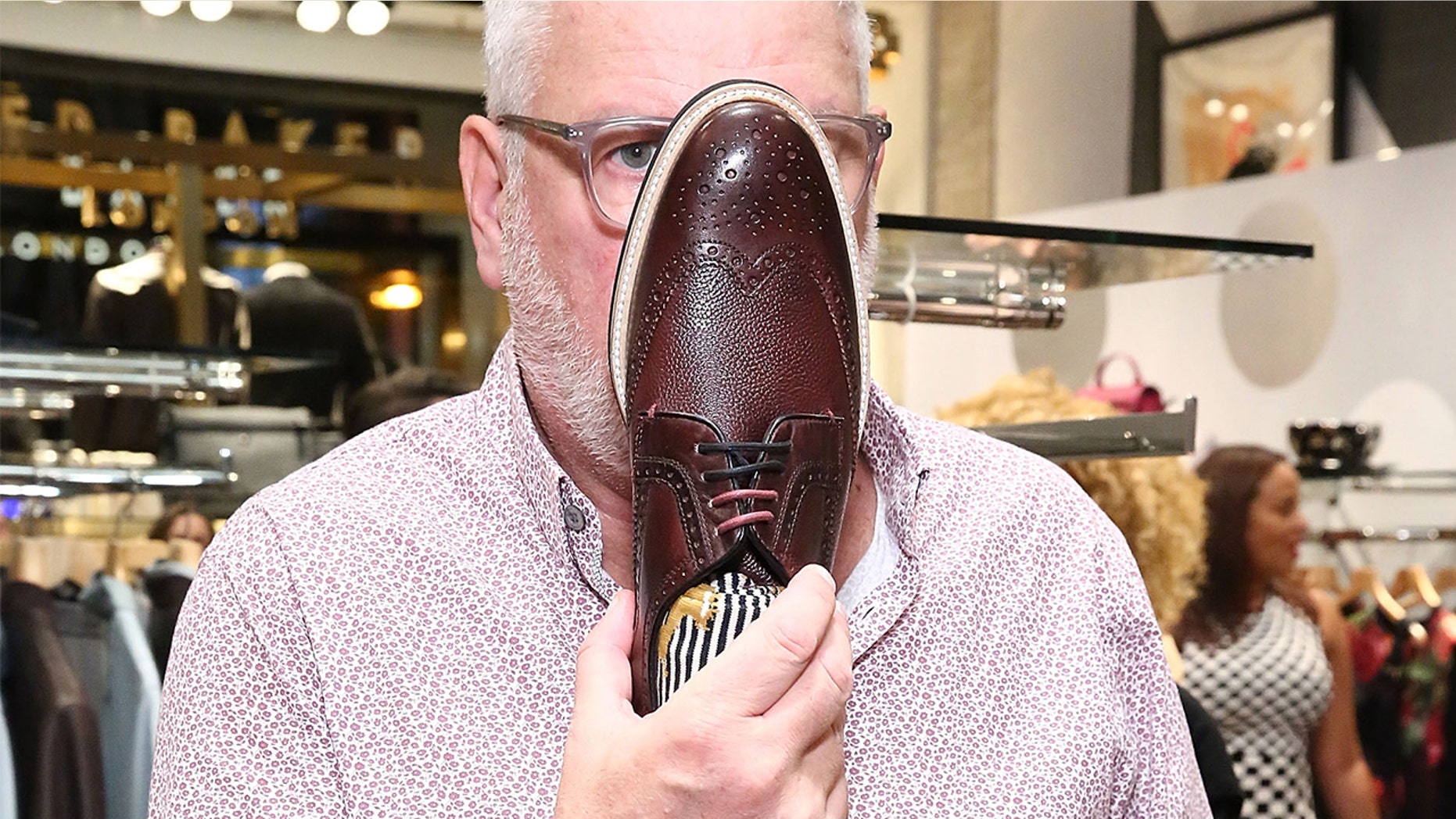 Ted Baker CEO Ray Kelvin, who famously never shows his face in photos, has been accused of inappropriate behavior by employees. 
(Getty Images)
The founder and CEO of British retailer Ted Baker, Ray Kelvin, is taking a leave of absence from the company while allegations of sexual harassment are being investigated.
The company put out a statement Friday announcing the news after the board became aware of "of further serious allegations" about Kelvin's conduct.
"Ray Kelvin has agreed, for the benefit of the business and the people who work in it, that he will take a voluntary leave of absence from his role with the Company while these allegations are investigated. The Board has appointed Chief Operating Officer Lindsay Page as acting CEO with immediate effect while Ray Kelvin remains on leave," the statement read.
The board announced earlier this week it would be launching a full independent investigation into the company's alleged "culture of harassment" after a petition launched by employees received over 2,600 signatures.
Employees accused Kelvin of inappropriate behavior, including "forced hugging," inappropriate touching and sexually suggestive comments according to the petition.
"I've seen the CEO ask young female members of staff to sit on his knee, cuddle him, or let him massage their ears. I went to HR with a complaint and was told 'that's just what Ray's like,'" an employee claims.
'SECRET SANTA' PAYS FOR $45,000 WORTH OF WALMART LAYAWAY GIFTS
"The owner regularly makes sexual innuendos at staff, he stroke people's necks, he took off his shirt on one occasion and talked about his sex life. So many people have left the business due to harassment, whether that be verbal, physical or sexual," the employee added.
The petition also claims that the company's "hopelessly ineffective" HR department has ignored reports and it hopes to "break the silence" by going public.
"Please set up a way of reporting harassment to an independent, external body – HR has done nothing with the reports of harassment to date. Directors who abuse their power should be held to account. Harassment at Ted Baker is well documented but willfully ignored by those in charge," the petition reads.
In a statement Monday, the company announced that "an independent committee of the Non-Executive Directors has been appointed to ensure that the views and concerns are recognized and carefully considered and that appropriate responses are taken forward."
FOLLOW US ON FACEBOOK FOR MORE FOX LIFESTYLE NEWS
"Ray, and the Company's leadership, have always prided themselves on Ted Baker being a great employer and business to work with. Accordingly, they and the Board take these concerns very seriously and the Board has directed a thorough and urgent independent external investigation is carried out into these matters," the statement reads.
Source: Read Full Article