When CBS began revealing the 2019 Grammy nominations on Friday, Nov. 7, fans swiftly notice a stunning omission: Taylor Swift's reputation was snubbed for the Grammys' biggest categories, including Album of the Year, Song of the Year, and Record of the Year. (The ten-time Grammy winner did score one lone nod for Best Pop Vocal Album, however.)
The almost total omission of the album, along with its subsequent singles — including "Look What You Made Me Do," "…Ready for It?," "End Game," "New Year's Day," "Gorgeous," and "Delicate" — came as a complete shock, of course. After all, reputation was 2018's biggest-selling album, according to Billboard. After debuting at No. 1 in early December, Swift's latest multi-platinum project sold more than 2 million copies worldwide in its first week and also spent almost an entire year in the top 40 on the Billboard charts.
It still seems way too soon to say that it's the end of an era, though, as timing may have played a hand in reputation's perceived slight. Swift dropped reputation in November 2017, and so, yes, it was technically eligible for nomination this year, but by the time the 61st Annual Grammy Awards air on Feb. 10, the album will have been out for nearly a year and a half. Plus, it's worth nothing that reputation's lead single, "Look What You Made Me Do" was eligible for a nomination last year but did not receive any recognition from the Recording Academy. So that could have been the first harbinger of this year's snub.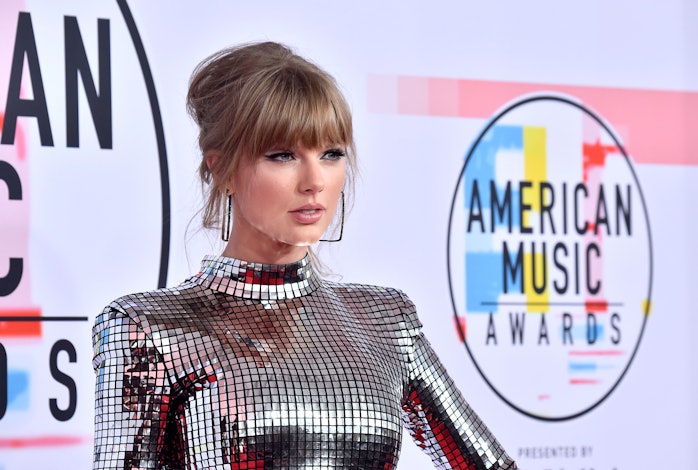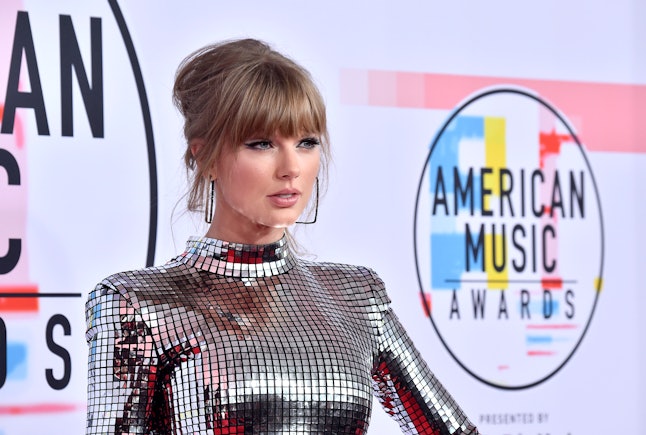 Swift's pal and tourmate Ed Sheeran ran into a similar situation last year with his 2017 smash Divide, which was also released somewhat early into the Grammy eligibility period. Despite Divide being 2017's best-seller, Sheeran, too, was shutout from the top Grammy categories at the 2018 show and was nominated for just two awards: Best Pop Solo Performance and, like Swift, Best Pop Vocal Album. "My outlook on it is some years you have your year and some years you don't have your year," the "Shape of You" singer told Ellen DeGeneres last December of the snubs. "Maybe this year isn't my year."
Either way, Swifties aren't having it, of course. "Grammy or not, reputation is still the album of the year, delicate is the song of the year and taylor swift is the artist of the year," one fan tweeted following the nomination announcements.
"I knew it won't be a lot noms for Taylor before they announced as Grammy was so tasteless in last two years," wrote another Twitter user named Nick. "But I'm still so mad, they ignored Taylor Swift's best album reputation. What a disrespect! Aw, reputation will always be my aoty, thx @taylorswift13 for the masterpiece."
Added another Swiftie (along with a "Look What You Made Me Do" music video GIF): "Excuse me? Taylor Swift is only nominated for 1 GRAMMY! Wtf this is a a joke but it's okay she's a queen anyways #GRAMMYs"
Swift, of course, wasn't the only artist whose fans were up in arms following the reveal of 2018's biggest Grammy snubs. Other musicians biggest supporters believe didn't quite get all the recognition they deserved this year also included: Ariana Grande, The Carters (AKA Beyoncé and JAY-Z), as well as Travis Scott, among others.
While T.Swift may have been most left out this year, there's no doubt she still have plenty of Grammys ahead in her future.
Source: Read Full Article