From claims of being forced to perform to being forbidden to have her IUD removed so she can have children, the pop star says her ongoing conservatorship is abuse and she wants it to end.
Fans have been speculating for a long time now that Britney Spears has been unhappy under the control of the conservatorship that has dictated her life, both personal and professional, since 2008, and on Wednesday she proved them absolutely right.
Spears spoke for about 20 minutes from a written statement, speaking almost in a rush as if she'd been waiting a long time to finally say her piece. And as she did, social media exploded with support and sympathy from celebrities and non-celebs alike.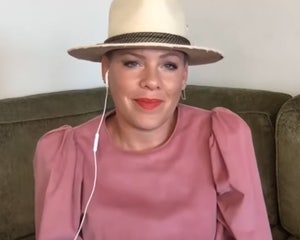 P!nk Wishes She Reached Out More to Britney Spears, Talks Turning Down Super Bowl & First GF
Andy Cohen took to the air on Wednesday night with his support, officially declaring Britney's father, Jamie Spears, the "Jackhole of the Day." Jamie has been in charge of her professional life since 2008 — and her personal life until very recently.
"She is a woman," Cohen said of Spears. "And she certainly deserves a whole lot more than a low-rent 'Mommy Dearest' in a boxy suit. Britney, after the courage you showed today, you are one hundred percent stronger than yesterday. And Jamie, if you want to make money in the future, I suggest, you better work, b—-!"
For the first time, and in direct contradiction to things she has said on social media, Spears lashed out against the conservatorship in a blisteringly shocking and heartbreaking testimony during the latest court hearing on this matter.
Insisting that her comments be public, so that everyone could see and hear exactly how she feels about what's been going on — she said she didn't feel heard during her last court appearance — Spears did not hold back.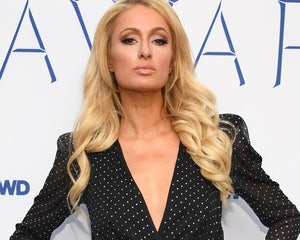 Why Paris Hilton Is Now 'More Interested' in Having Children Than Becoming a Billionaire
"I've told the world I'm happy and okay," Britney said. "I'm traumatized. I'm not happy, I can't sleep." The singer says she cries every day and when asked why she didn't ask for an end to her conservatorship before now, she said she didn't know she could.
She painted a horrific picture of abuse from being forced to perform despite her protests to being forbidden to have children with her boyfriend Sam Asghari because the conservatorship won't allow her to get her IUD removed. She even says she was put on lithium against her will after she shut down her Vegas residency.
"My family didn't do a g—— thing," she said at one point. "Anything I had to do, [Jamie] was the one who approved all of it. My whole family did nothing."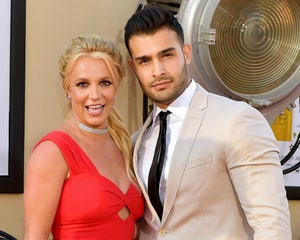 Britney Spears' Boyfriend Sam Asghari Says He's Ready For 'Next Step' in Relationship: 'I Want To Be a Young Dad'
"The last time I spoke to you, it made me feel like I was dead, like I didn't matter, like nothing had been done to me, like you thought I was lying," she said. "I want to be heard. I'm telling you this again so that maybe you understand the depth and degree and the damage … I want and deserve changes going forward."
After her statement, Spears agreed that further developments in the proceedings relating her conservatorship — including possibly having it removed — could be shifted to a more private setting.
As that was happening, many of her famous supporters joined the rallying cry to #FreeBritney from her conservatorship, shocked and horrified by the claims she made in her testimony. You can check out some of that support, as well as audio from her testimony, below: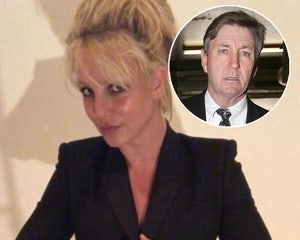 Britney Spears' Dad Calls #FreeBritney A 'Joke': 'Conspiracy Theorists Don't Know Anything'

Source: Read Full Article