Fans know Sophia Bush as an outspoken activist, a talented actor, and an all-around awesome person. In other words, she's obviously so much more than a decision she made years ago, and she wants the world to know that. As E! News reported, Sophia Bush opened up about her split from Chad Michael Murray on a recent podcast and revealed exactly why she doesn't want to focus on the past anymore.
During an episode of Dax Shepard's Armchair Expert podcast, Bush commented on the reason behind her reluctance to still talk about her brief marriage to Murray, which ended in 2005 after five months of marriage, per E! News.
Without specifically mentioning her ex's name, she said that her decision to get married back then, and then separate from her fellow One Tree Hill star, shouldn't be a main topic of conversation now. She told Shepard:
Bush continued to explain the situation and made a great analogy to prove her point. She said, "Which doesn't make sense to me, 'cause like, in any other realm, if a CEO is having a meeting, no one's gonna ask about the time they went to a kegger in college."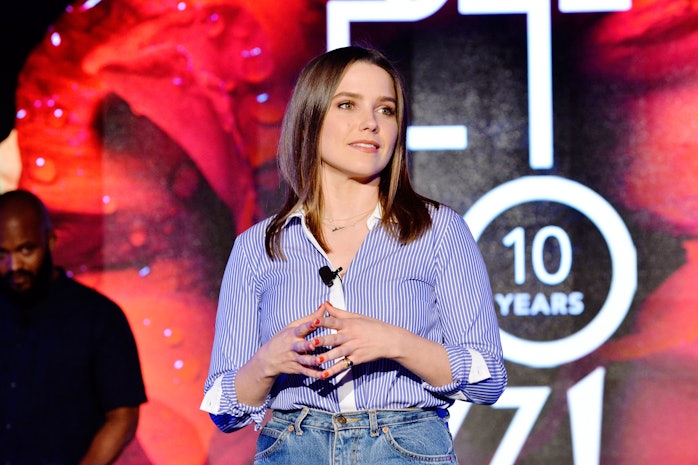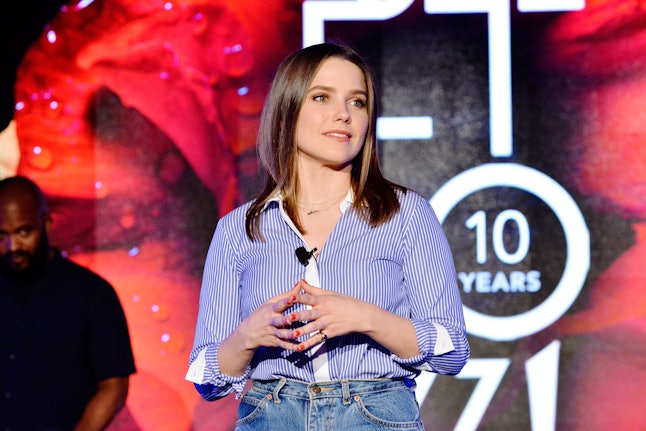 In the interview, Bush also explains that it was difficult to be on set with her ex at the time, particularly because, "There was no space to self-reflect." The environment on One Tree Hill wasn't particularly supportive in fostering that time for self-reflection, as she claimed that producers of the show were "deeply inappropriate" in how they handled things after the pair's split. She explained that the producers, "ran like TV ads about it, it was really ugly."
As previously noted, Bush and Murray split back in September 2005 after five months of marriage. At the time, both of the actors were still series regulars on One Tree Hill, with the characters even being in an on-and-off relationship at various points in the show. The Incredibles 2 star previously discussed the split in June and similarly said that there shouldn't be too much of a focus on that period because of how young she was at the time. She said, in reference to the split, on Andy Cohen's Sirius XM show, "Everyone's been 22 and stupid."
The actor also added that the marriage "was not a thing I actually really wanted to do." But due to pressure she felt from some of the producers of One Tree Hill, she went down the aisle, "How do you let everybody down?" The comments didn't sit well with Murray or his current wife, Sarah Roemer, who both seemingly responded to Bush's comments on social media (although, Roemer has since deleted her Instagram post), per Bravo.
In light of their responses, the former Chicago P.D. star released one of her own, in which she apologized if she offended anyone with her words.
Like Bush has said numerous times over the years, her marriage to Murray and subsequent split took place over a decade ago now. Since everyone has moved on with their lives, it's about time that others move on as well and leave the past behind.
Source: Read Full Article