A sympathy card she sent to the bereaved parents of one of her infant victims was titled "your loved one will be remembered with many smiles."
A British nurse has been convicted of murdering seven infants and attempting to kill six other children — but prosecutors say they still have not uncovered a motive for the murders.
Lucy Letby was found to have committed the crimes from 2015 to 2016 at the neonatal ward of the Countess of Chester Hospital in Chester, England.
The Manchester Crown Court heard disturbing testimony throughout the trial describing methods and gruesome facts regarding the murders, however the Crown Prosecution Service is still puzzled over one of the key details of the case.
Investigators had determined the baby killer's preferred methodologies, the use of lethal air injection, claiming it was "one of her favorite ways of killing or trying to kill children in this case."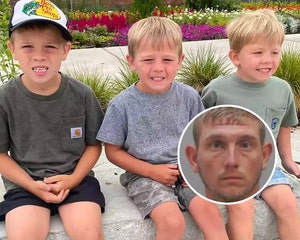 New Docs Detail How Dad Allegedly Executed Three Sons Amid Wife & Daughter's Attempts to Stop Him
But the question of why the 33-year-old committed the crimes still haunts the investigation.
Prior to this week's verdict, Detective Chief Inspector Paul Hughes spoke with People explaining the perplexing question at the heart of this case.
"Ultimately, the only person that can answer that in respect to why is Lucy Letby herself," Hughes reflected. "As [with] any investigation, the foundation's around following the evidence and not speculating on motive so where motive is interesting when you can find it, it's not something we deploy a massive amount of resources into it because, it's more about the evidence."
"Unfortunately I don't think we'll ever know unless she chooses to tell us," the inspector said. "In respect of the interviews, I don't think anything came out of the interviews."
An interview with Letby and an investigator from November 2020 was shared during the trial where she explained why she had photographed a sympathy letter she sent to the grieving parents of one of her infant victims. The condolence letter was sent a few weeks after the child had died in 2015 (referred to in the trial as Child I).
"I think it was nice to remember the kind words that I had shared with that family," the nurse said at the time.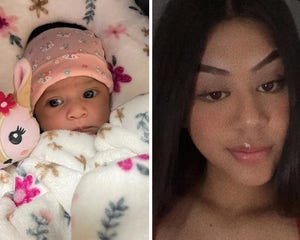 'Sibling Rivalry' Was Woman's Motive for Killing Sister and 3-Week-Old Niece, Police Say
The sympathy card, shown to the court, was titled "your loved one will be remembered with many smiles."
"There are no words to make this time any easier," the note began. "It was a real privilege to care for [Child I] and get to know you as a family – a family who always put [Child I] first and did everything possible for her. She will always be part of your lives and we will never forget her."
"Thinking of you today and always. Lots of love Lucy x," the note ended along with Letby expressing regret over not being able to attend the funeral.
During the trial, jurors were told that Post-It notes had been uncovered in a search of Letby's residence — those notes contained mixed messages about the murders. She wrote she was "evil" and had "killed them on purpose" while others said she was innocent.
Inspector Hughes believes the evidence is all one needs to determine a "sinister mind" was behind the crimes.
"But when you listen to the evidence and actually just how delicate these babies are in the position that they're in, then you realize it doesn't take much whatsoever, and it becomes very clear that somebody with a sinister mind in that environment … I believe, [can] create themselves the opportunity to cause harm," he said.
Letby claimed in May, when she took the stand to defend herself, that she never intended any harm while working in the neonatal ward.
A month later when the prosecution made their closing arguments they urged the jury to "put all the pieces of the jigsaw together" to form their own "cumulative picture."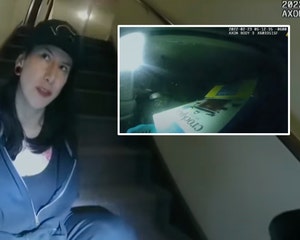 Bodycam Footage Shows Moment Woman Accused of Decapitating and Dismembering Lover Was Arrested
Source: Read Full Article