Investigators reportedly believe newly-released sketches from Dennis Rader could depict additional crimes, after the BTK killer was linked to more cold cases.
Authorities in Oklahoma believe they've identified a woman depicted as being bound and gagged in a drawing from serial killer Dennis Rader, also known as BTK.
Osage County Sheriff Eddie Virden told CNN the woman, seen in the photo above with blonde hair and wearing a green dress while tied up in a barn, has possibly been IDed and could be linked to a missing persons case from Southeast Kansas in 1991.
Her name has not been released.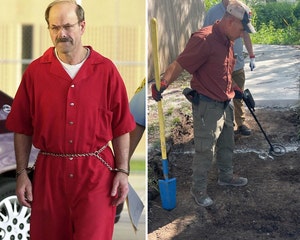 BTK Killer Named as 'Prime Suspect' In Two Murders, Daughter Details First Meeting In 18 Years
"We know from things Dennis said on this exact photograph that it was a drawing he created from an actual barn," said Virden, who added that the black piping that appears behind the woman in the drawing could also be a clue.
The drawing above is just one of a handful law enforcement released this week, after they were first recovered following Rader's arrest in 2005. Rader, now 78, is currently behind bars serving 10 consecutive life terms after confessing to 10 brutal killings from the 1970s into the 1990s. He dubbed himself "BTK," which stands for "bind, torture, kill," and taunted police and media throughout his spree before he was finally apprehended in 2005.
He has reportedly denied involvement in any additional murders.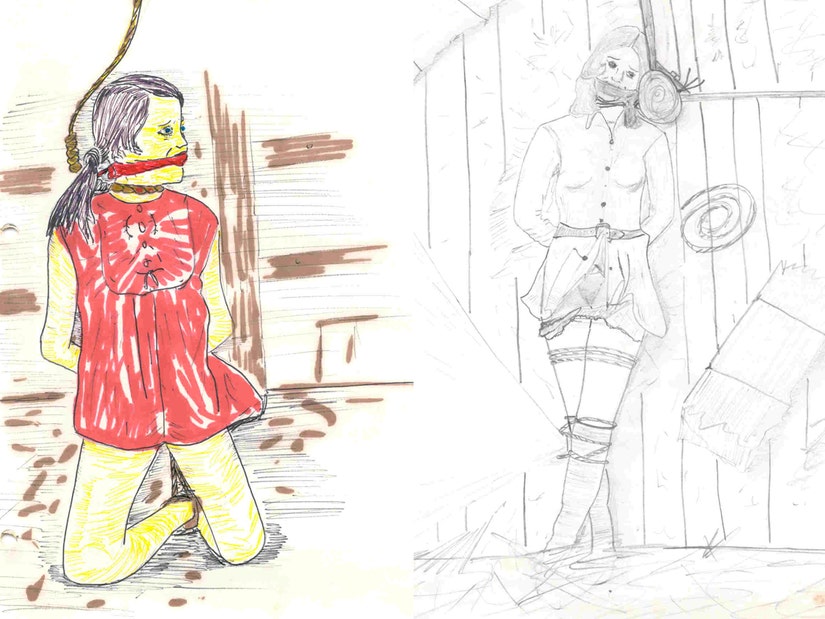 Other drawings released by Osage County Sheriff's Office show two other women bound and gagged inside barns. In one full-color drawing, the woman pictured is wearing a red dress or shirt, with brunette hair pulled into a ponytail. The other photo appears to show a woman drawn from above.
Virden said they released the photos with the hope that "someone might recognize one of these barns or the unique features in them, or the closeness of the silo to the barn, or possibly might have even found items that they didn't know why were there that could be very important in this case."
His team also believes the images depict additional crimes of Rader's across Oklahoma, Kansas and Missouri.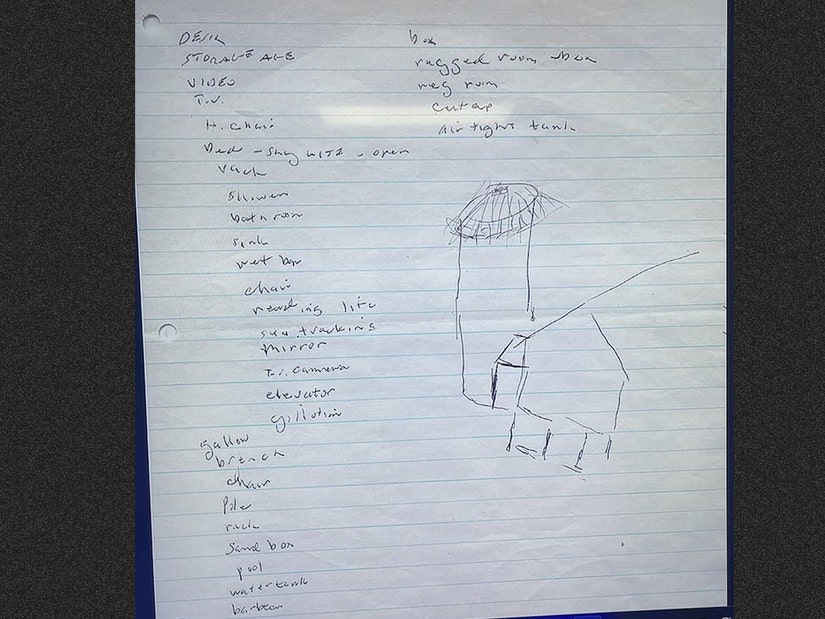 Rader's daughter Kerri Rawson — who has been working with authorities throughout their investigation — also spoke with CNN and said her father had a fascination with barns when she was younger.
"After he was arrested, we found out later that he had massive fantasies about those specific locations," she said. "So now we're driving around trying to find those by my memory and noting them because we need to go see, is there anybody missing or buried there."
Osage County Sheriff's Office began a deep dive back into the BTK killer after they started looking into the 1976 disappearance of 16-year-old cheerleader Cynthia Dawn Kinney back in December. From there, the investigation "spiraled out," leading to authorities naming Rader as the "prime suspect" in at least two unsolved murders in both Oklahoma and Missouri.
"This ongoing investigation has uncovered potential connections to other missing persons cases and unsolved murders in the Kansas and Missouri areas, which are possibly linked to Dennis Rader," the Sheriff's Office said in a press release last month. "At this stage, Dennis Rader is considered a prime suspect in these unsolved cases," they added.
Though she wasn't named in the press release, Undersheriff Gary Upton later told The Associated Press that Rader is also the prime suspect in the death of 22-year-old Shawna Beth Garber, whose body was found in 1990 but wasn't identified until 2021. She had been raped and strangled.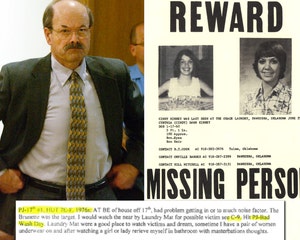 Sheriffs Release BTK Journal Entry Linking Serial Killer to Cold Case of Missing Teen
Source: Read Full Article