Meet the Electric Respirator LED Fan Mask, an innovative wearable that is equipped with an integrated battery, a 2-speed fan cycle, and a custom 4-layer filter. What does all that mean? Well, let's dive in.
First, this mask features a unique, built-in fan that is designed to continuously supply fresh air, prevent moisture from forming, and put a stop to fogged-up glasses. The controller, which is responsible for the airflow, allows you to choose from two speeds: weak and strong. This way, you can personalize the experience to best suit your breathing needs.
When you breathe through the mask, the air will first pass through the custom 4-layer KN95-certified filter that is capable of effectively removing up to 99.979% of fine contaminants over 0.3μm. Here's a breakdown of all four layers:
The first layer serves as an antibacterial net that is designed to filter large particles, impurities, and bacterias in the air.
The second layer is an activated carbon filter that serves two main purposes: sterilization and deodorization. It is capable of absorbing odors from formaldehyde, benzene, and other harmful substances.
The third layer is a HEPA filter, which takes care of PM2.5 particles including pollen, smoke, and dust.
The fourth and final layer is a shielding protection net which aims to stop the growth of bacteria.
That's some pretty serious filtration. However, each mask purchase includes only a single filter, which can be used for about 10 days before needing to be safely discarded and replaced. Refill packs of 10 filters for this mask are available on sale for $19.99.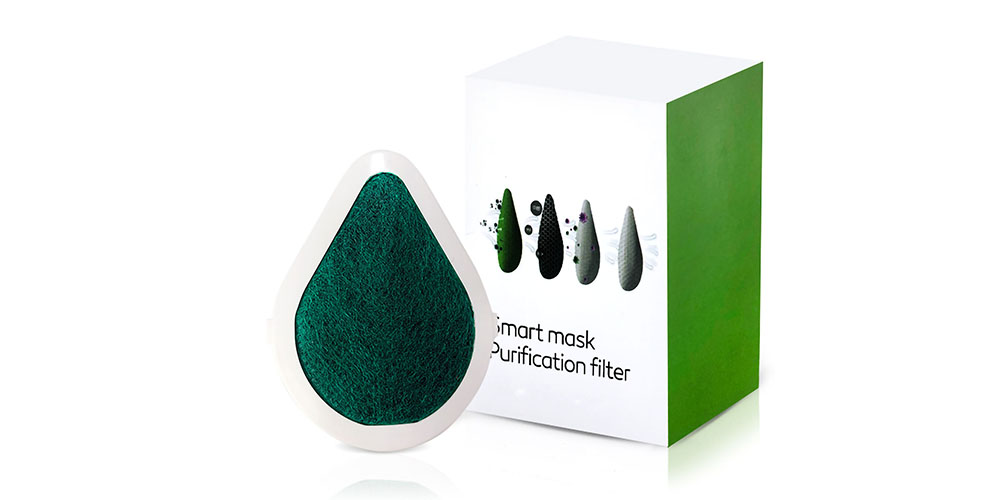 The Electric Respirator LED Fan Mask is usually $139. For a limited time, you can pick one up in either black or white for only $49.99, a savings of 64%.
Filters and mask sold separately. Prices subject to change.
Share this article:
Source: Read Full Article