The attorney for Kevin Franke was grilled over his involvement in how the couple's six kids were raised, insisting his client has "never condoned or supported" abuse.
The husband of Ruby Franke, the YouTube mom who was arrested on child abuse charges, is denying any involvement in the allegations against his wife.
Ruby and Kevin Franke share six children between them — Shari, Chad, Abby, Julie, Russell and Eve — and, according to his lawyer, their kids were living with their mother and he had no idea any alleged abuse was happening before her arrest.
Appearing on Good Morning America on Wednesday, attorney Randy S. Kester said the two were separated and living in different homes for 13 months. Saying his client was "distraught" over how the allegations against Ruby have impacted his family, Kester said Kevin was "a good person, he's very gentle, he's a very gentle guy and no one's ever made any allegations he's ever physically abused those kids or anyone else."
"He just wants to do what's best for his kids, get them back, get them under his tutelage, his fathership and protect them," added Kester.
The attorney also appeared on Chris Cuomo's NewsNation show last night, where he claimed all parties involved in the case agreed "not to speak ill of anyone" throughout the proceedings, in order to protect the children.
When asked whether Kevin had any "role in the behavior that's being charged," Kester said "Absolutely not." Cuomo pushed on, wondering how that was even possible when they lived together — not yet knowing the two had apparently separated.
"Mom had the kids for the summer and went out of the county with the kids," said Kester, "and if he had known or thought there was abuse going on, he would have been all over it."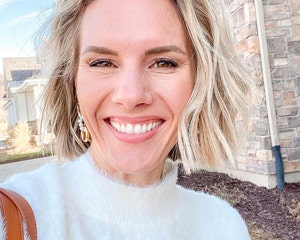 Ruby Franke's Neighbors Say They Called CPS on Her Before Arrest, Claim She'd Leave Kids for 'Weeks'
When Cuomo asked whether that meant "everything happened after he left" the family home, Kevin's attorney said any alleged abuse happened "in a house that was a couple hundred miles away from where Mr. Franke was." Added Kester, "He's never condoned or supported abuse."
He reiterated his client "was not around the children" this summer, but wouldn't respond to allegations of any possible misconduct that occurred while he was still living with the rest of his family.
The Franke family all appeared in videos on the 8 Passengers channel, which launched back in 2015 and amassed a following of over 2 million fans before it was shuttered earlier this year. According to Insider, the Frankes' parenting style was criticized by some viewers who felt it was abusive, while some of Ruby's comments were deemed offensive. After the 8 Passengers channel was deleted, she and Jodi Hildebrand launched their ConneXions podcast, which also sparked criticism.
Ruby and Hildebrand were both taken into custody by police in Utah last week. They have since been charged with aggravated child abuse.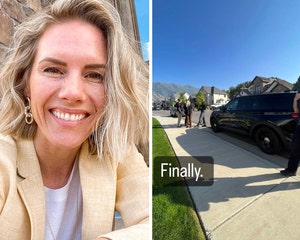 Family YouTube Star Arrested for Abuse After Report of 'Emaciated' Child with Duct Tape Asks for Help
According to the Santa Clara-Ivins Public Safely Department, police received a call on Wednesday from a citizen after a child reportedly climbed out of a window at Hildebrand's home appearing "emaciated and malnourished." The caller said the child had "open wounds and duct tape around the extremities" and was asking for both food and water.
"The condition of the juvenile was so severe that they were seen by Santa Clara-Ivins EMS and transported to a local area hospital," said the release. After police received information that others "in similar condition" may be inside the home, they searched the residence and said they found "another juvenile in a similar physical condition of malnourishment."
That child was also taken to hospital for treatment.
The Public Safety Department said that after obtaining a search warrant, "evidence was located consistent with the markings found on the juvenile" — adding that four minors were placed into the care of the Department of Child and Family Services. According to Fox 13 Now, Franke was seen on a YouTube video filmed at the home just days prior, with police saying the footage "adds to Ms. Franke … being present in the home and having knowledge of the abuse, malnourishment and neglect."
"If the allegations are true, my client has never supported, condoned or even acted in a physical way towards these kids," concluded Kevin's attorney. "I think we're gonna have to let the court system play that out."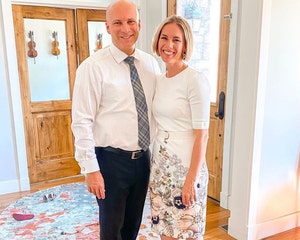 YouTuber Ruby Franke's Husband Releases Statement After Her Child Abuse Arrest
Source: Read Full Article