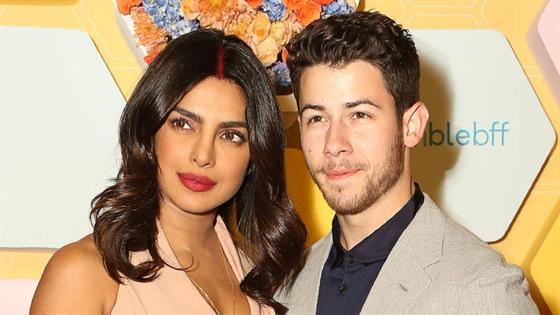 Here come the newlyweds!
Nick Jonas and Priyanka Chopra appeared at the launch of the dating app Bumble in New Delhi on Wednesday, marking their first public appearance since they wed in her native India this past weekend. The actress is an investor and adviser for the company.
When asked what she found to be the most special moment from her wedding weekend, the actress told NDTV at the event, "I was definitely nervous and scared. I've spoken in front of heads of state, I've been on the most prolific stages in the world but I was most afraid on this day. But I think the most special moment was when the curtains opened and I saw him for the first time right at the altar and I was going to walk out and everything just felt right. I think that for me was the most overwhelming moment. I was just like, life's great. Nothing to worry about."
She also talked about her wedding dresses and her 75-inch veil that several people carried.
"I wanted the longest veil in the world," she said, laughing.
Priyanka said she had agreed to take part in Bumble event before she and Nick decided to get married. The two got engaged this past summer.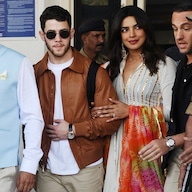 Photos
All of Priyanka Chopra's Wedding Week Looks
Working, she said, is "very important" to both her and Nick.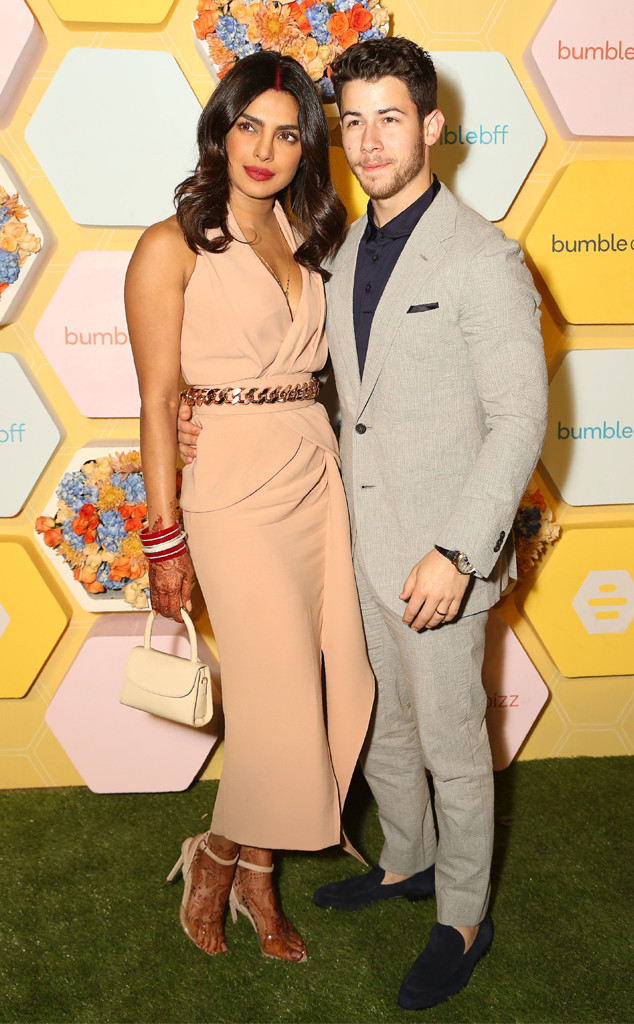 PALLAV PALIWAL/AFP/Getty Images
"There's no free lunch in the world and we both work very hard to be where we are," she said. "And we don't take it for granted like that. I don't take it for granted. My commitments matter to me a lot. My word is my bond. We had decided to do this a long time ago before I knew I was getting married. And so I stuck to my commitment."
"But besides that, it's something I'm very excited about as well," she continued. "I would just tell like brides out there whatever your priority is right. It doesn't matter if your priority is work, that's right. If your priority is honeymoon that's right. If your priority is nothing, that's right too. As newlyweds it's really your turn. You get to do whatever you want."
Source: Read Full Article