Jamie Foxx's life changed significantly after starring in the hit 2004 film Ray, which chronicled the life of Ray Charles. His unforgettable performance earned him an Academy Award for Best Actor, but it also brought a new level of fame and adulation that Foxx had never experienced prior.
Foxx enjoyed his newfound fame and partied heavily during that time. In fact, things got so out of control that Oprah Winfrey reached out to him to personally set up an intervention that included Hollywood stars such as Quincy Jones and Sidney Portier.
Jamie Foxx was living a wild lifestyle after the success of 'Ray'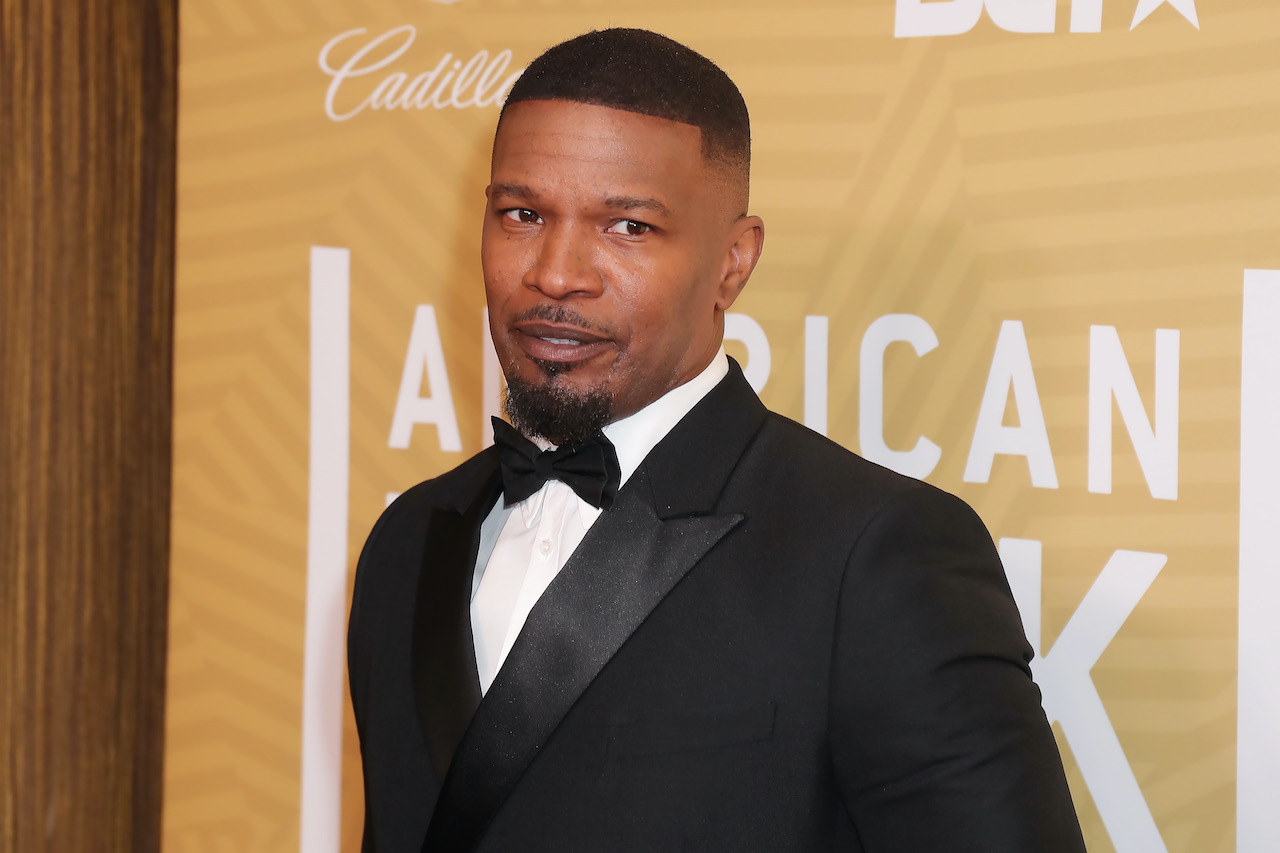 Following Ray's success, Foxx was living the high life. He was on his way to winning the Academy Award for Best Actor, and was celebrating hard. Foxx recalled that time in his life during a resurfaced 2017 interview with Howard Stern.
"I'm having such a good time and I'm not knowing I'm f—ing up," Foxx said. "I mean, I'm drinking, I'm doing every f—ing thing you could possibly imagine.
Oprah reached out and told him to change his habits
Foxx's lifestyle had gotten so out of control that he attracted the attention of Winfrey. She decided to call him up randomly and step in.
"And then I get a call, and on the other end of the phone … 'Hi Jamie Foxx,'" Foxx said. "I said, 'Who's this?' 'This is Oprah. You're blowing it, Jamie Foxx.'"
Genuinely concerned for Foxx, Winfrey decided to set up an intervention and talk with him.
"I said, 'What do you mean?'" Foxx said. "She says, 'All of this galavanting, all this kind of s–t, it's not what you want to do. So I want to take you somewhere, to make you understand the significance of what you're doing."
Oprah took Jamie Foxx to a star-studded intervention at Quincy Jones' house
Winfrey ended up taking the talented actor and singer to the home of one of Hollywood's most famous producers.
"Flash forward to now, Oprah Winfrey tells me, 'You're f—ing up,' we go to Quincy Jones' house," Foxx said. "He says, 'Hey man, listen man. You're doing good man, we just don't want you to blow it, baby.'"
While at Jones' house, Foxx met several successful Black actors that had paved the way for him.
"So we go in the house and there's all these old actors, Black actors from the '60s and the '70s, who look like they just—they just want to say, 'Good luck'" Foxx said. "They want to say 'Don't blow it."
Jamie Foxx got to meet Sidney Portier, who gave him a responsibility
After meeting an assortment of Hollywood's most successful Black actors, Foxx was introduced to Sidney Portier, the first Black actor to win the Academy Award for Best Actor. Foxx was floored.
"I said, 'Hello Mr. Portier," Foxx recalled. "[He said] I saw you one time, you were at a party. Do you remember that?' He says, 'I want to give you one thing. I want to give you responsibility. When I saw your performance, it made me grow two inches."
Immediately after, Foxx broke down in tears. Everyone surrounded him and helped him understand the significance of what he had accomplished.
Source: Read Full Article