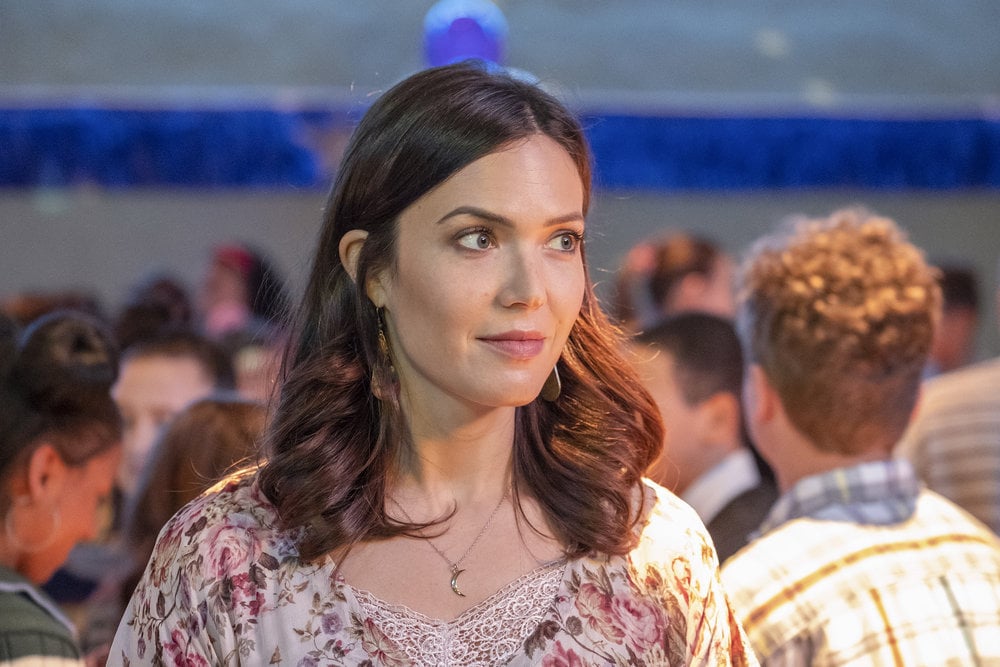 This Is Us always drives home an emotional moment with the perfect song. During the season three finale, the series left us in a puddle of our own tears as we finally learn where everyone ends up in the flash-forward. As the Pearson family reunites to see a much-older Rebecca, "Hold Your Head Up High" by Darlingside can be heard playing in the background. While the melody is enough to make you shed a tear, it's the lyrics that will really make you sob.
Not only do the lyrics talk about "holding your head up" during the rough times and "nothing is forever" fit perfectly with what the Big Three is going through with Rebecca, but there is also a subtle reference to Jack and Rebecca's love story. The first lyric is: "How it rambles 'round the moon / A let-go-of balloon." Later in the song there is the lyric: "Through the light and through the shadow / I won't wait it out, wait it out."
Get it? Moonshadow! Like the Cat Stevens song Rebecca covers in the bar when she first meets Jack and the necklace she still wears from him. It could be a stretch, but we know that This Is Us never does anything by chance!
Source: Read Full Article