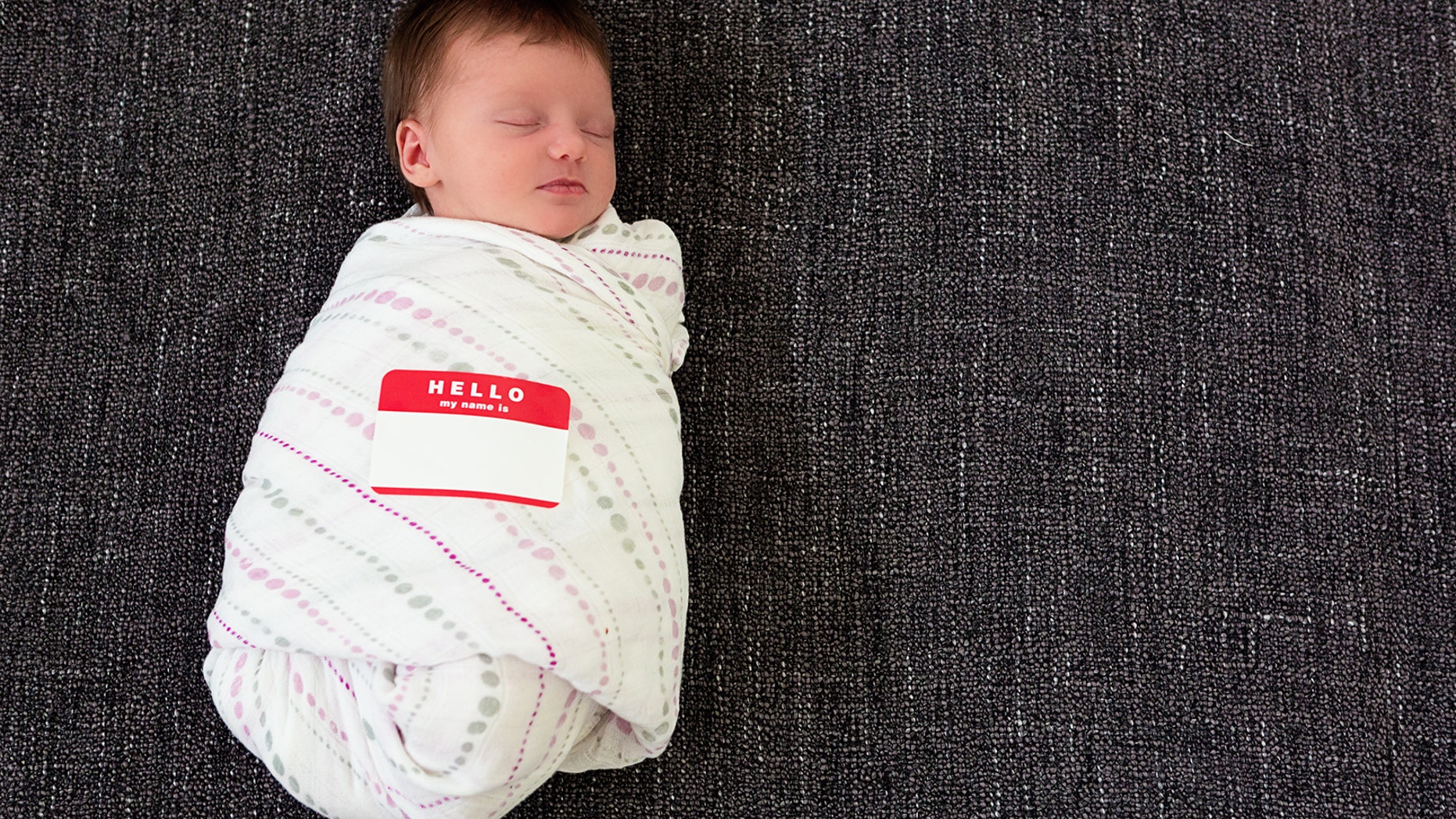 A woman was outraged when her family did not support her unique choice of name for her unborn son.
(iStock)
A woman has gone viral online for allegedly canceling her baby shower because her family and friends were unsupportive of her choice of baby name: Squire Sebastian Senator.
"Dear Members of the Squire Sebastian Senator Babyshower (sic)," a post on Facebook and shared on Reddit reads. "I have a really important announcement to make. It brings me pain to have to tell you this, but I am cancelling the event."
The unidentified woman goes on to explain her decision, stating her friends have been spreading "rumors and lies."
WOMAN CLAIMS 'MARRIAGE SCAM' TRICKED HER INTO MARRYING COMPLETE STRANGER DURING MOCK WEDDING
"Y'all have been talking s— about my unborn baby. AN UNBORN CHILD. How can you judge an unborn child??" the social media post continues.
The mother shares that she was not "crazy," or "mentally unstable" or "drunk" when she chose the unique three name moniker, which she emphatically points out "is only his first name."
"He will not be allowed to have a nickname, he is to be called by his full and complete first name," she writes.
The woman defended her choice, claiming her family is descended from a long line of "both squires and senators."
"If you look back in our family tree, the survival of this clan is literally rooted in squiredom. We are all related to senators too," she writes. "This name conveys power. It conveys wealth. It conveys success."
"My baby's name WILL be a revolution," she continued.
A WOMAN MOCKED FOR HER UGLY LEG TAKES REVENGE AND BECOMES A MODEL
The woman concludes her lengthy Facebook rant calling her family "fake" and claiming her name choice will make her son "extraordinary."
Those on Reddit, where the social media post was shared, were about as kind as the woman claimed her family was. Several on the forum website ridiculed the mother over the name she chose for her unborn child.
"No one's talking s— about your unborn baby. They're talking s— about your poor naming choices," one person commented.
"This could be the first ever child to run away from home before he's born," another quipped.
"I'll say the same thing I tell any friend who gets pregnant: before you settle on a name, imagine growing up with it yourself," a Redditor wrote.
FOLLOW US ON FACEBOOK FOR MORE FOX LIFESTYLE NEWS
"'Why name your child something boring' Because I'd like to not damn my unborn kid to school bullying and his job applications going right into the trash," another said, referencing the woman's note.
This woman's unique choice of name would not be the first mocked online. Last month, a mom claimed her daughter, Abcde, was made fun of by a Southwest Airlines gate agent after seeing her ticket.
Source: Read Full Article