Demogorgons ain't nothing. Well, at least not for Millie Bobby Brown. The latest Godzilla: King of the Monsters trailer suggests Brown is close with Godzilla, because when it comes to her characters, friendships know no bounds. While both the nature of her relationship with Godzilla and her motives remain unclear, one thing is certain: Brown handles monsters like a champ.
The second trailer for the action-packed drama starts with Brown's character Madison, alone, calling out to reach someone (who isn't disclosed) through a transmitter. All she gets in return is muffled sounds, while chaos ensues and the planet is destroyed by larger than life creatures demolishing entire stadiums, government buddings, and cities. Later in the trailer, a concerned and disheartened Madison says, "You sure he's gonna be OK?" (Although, it's unclear who "he" is since Kyle Chandler also plays her father in the film.) Later, she puts her hands up to the glass (very Stranger Things) with tear-filled eyes, desperate to see (presumably) Godzilla.
Meanwhile, everyone else is in sheer turmoil as Godzilla battles some of the most iconic monsters in history and the invasion spreads. "Senators, we believe that these titans are just the tip of the iceberg," a government official tells a group of politicians in the trailer. "Which of these titans are here to protect us and which of these titans are here to threaten us?"
In the sequel to the 2014 Godzilla reboot, the cryptozoological agency Monarch faces off against epic historical monsters like Mothra, Rodan, and Godzilla's "ultimate nemesis" (according to the official plot description, at least), the three-headed King Ghidorah. As the ancient monsters come to the surface and destroy everything in sight, the fate of humanity is on the line.
In the first trailer, which dropped in July, Brown's character Madison was introduced as the film's leading hero. The trailer starts with her alone at the top of a building as she looks out at the destruction headed her way. Later, she holds her family photo close to her heart which includes the actors playing her parents, Chandler and Vera Farmiga.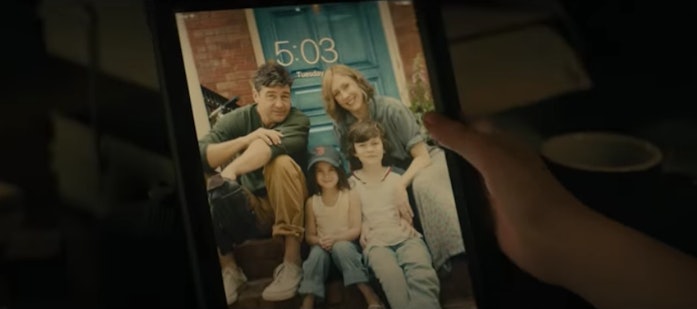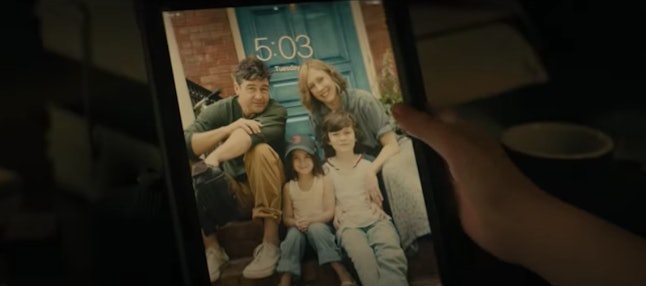 So much of Brown's character has yet to be revealed, although she's already teased why she has a bond with Godzilla. "He's not scary though. Once I understand him, I think there's some mutual respect for each other," she told Entertainment Weekly in July. "I think he's scary, but I don't think Madison does, I think she's been taught to not be scared of any monsters."
Already, Stranger Things fans will be psyched to see some obvious similarities between the two characters. For one, there's Madison and Eleven's unique relationship with monsters that everyone else is afraid of. Another is the form of communication being used, seeing as how the transmitter in the new Godzilla trailer is reminiscent of the wonky phone and walkie-talkie calls from the Upside Down. And, of course, there's the glass wall between humans and monsters in the trailer, which is also a huge component in Stranger Things 2.
If the new trailer teaches us anything, it's that no one is as good at befriending monsters as the amazing Brown. Godzilla: King of the Monsters will hit theaters on May 31, 2019.
Source: Read Full Article