Before marrying into the royal family in 2018, Meghan Markle was an actor on a successful TV show. However, before she got to that point, Meghan went through years of trying to make it big in Hollywood. According to a royal author, the now-Duchess of Sussex even "trampled on" some people to get to where she is today.
Meghan Markle's success story
Meghan grew up in Southern California in a middle-class family. Her father, Thomas Markle, was a lighting director on shows such as General Hospital and Married… With Children. She often visited her father on the set of these series, which, as she later shared, inspired her to get into acting.
After graduating from Northwestern University in 2003, Meghan decided to pursue acting professionally. She landed small roles on shows such as General Hospital and CSI: NY as well as the movie A Lot Like Love. Her most notable role at the time was being a briefcase model for over 30 episodes of Deal or No Deal.
In 2011, Meghan had her big break as a series regular on Suits. She was on the show for seven seasons.
Meghan became even more well-known when she married Prince Harry in 2018. She subsequently quit her acting career in order to live in the U.K. as a full-time royal. In 2020, Meghan and Harry stepped down as senior royals and moved to California, but the couple still garners a lot of attention worldwide and often uses their popularity to advocate for causes close to their hearts.
Meghan Markle allegedly 'trampled on' people to get to the top, author claims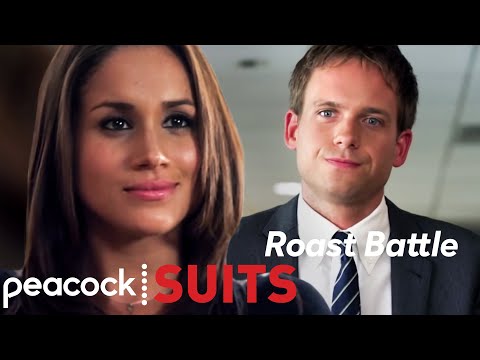 Meghan has come a long way since her days of having small roles on TV and in movies. However, according to author Tom Bower, the duchess left a trail of people she stepped over to get to the top.
Bower recently appeared on GB News to talk about a book he is working on about Meghan. He explained (via Daily Mail), "It is a story, an untold story. I have found out things which are really quite extraordinary about her. And I think that the public perception of her will be either confirmed or outraged, or in any case, it'll be a great surprise."
"It has turned out to be…a very, very hard slog because people were pretty reluctant to speak and she and her lawyers had done very well to keep people silent, but I got through [to] enough," Bower alleged. "And it's a great story. It is an astonishing story of a woman who came from nothing and is now a world figure and has trampled on all those others on the way which is classic for the sort of people I always choose, whether it's a politician or a tycoon.
He added, "The victims are keen to talk and they have spoken. And it's a really gripping story."
Meghan Markle's childhood friend accused the duchess of similar things
This is not the first time someone has accused Meghan of mistreating people. Even her former best friend, Ninaki "Nikki" Priddy, who knew Meghan from the age of 2 until adulthood, alleged that Meghan "developed a sense of entitlement" after getting some attention from her role on Suits.
"Even by season two of Suits, she was turning down lunch with us because she said she'd be recognised," Priddy once shared. "I felt if I questioned her behaviour, I'd be left on the outside. Sometimes the truth is not always what you want, is it?"
Meghan has not publicly commented on these accusations.
Source: Read Full Article