"We've done this song and dance a handful of times already," she said on the latest episode of The Kardashians, acknowledging she's "gotten back with him after a cheating scandal" before.
Khloe Kardashian has set some much-needed "boundaries" between her and ex Tristan Thompson.
On Thursday's new episode of "The Kardashians" on Hulu, the reality TV star was asked by her mom Kris Jenner how things are with Tristan, after Kris stopped by to see baby Tatum. Of course, the child's arrival came at a complicated time for Khloe, who found out Thompson cheated on her and fathered a child with another woman while they were going through the surrogacy process.
That shocker came after Khloe had already taken him back following previous cheating scandals.
"Tristan and I, we always get along great. Him and I have a great friendship relationship, we get along fine and, for my kids, I will put anything to the side," Khloe explained to her mother. "What's done is done, so what would I still be holding onto something for? I don't need to punish him because I'm not getting back with him."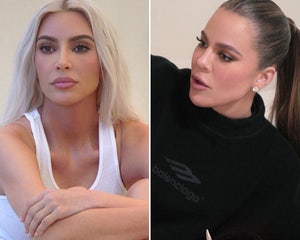 Kim and Khloe React to Kardashians Show Criticism, Shade Sisters Over Who Gives 'Real Content'
She added that she'd rather have Tristan around the home than a nanny when she's not there, before saying the two have "boundaries" and adding that she's "definitely put my foot down around a lot of things." Khloe explained the two don't hang out without their kids, saying they don't just chill and watch TV together or anything like they used to.
"These boundaries are so important to put into place with Tristan because we've done this song and dance a handful of times already. I've gotten back with him after a cheating scandal, so I don't know if Tristan is under the impression, 'Oh wow, okay, let's just ride this out and eventually she'll get back with me,'" Khloe added in a confessional.
"I get why he would think that. So it's my job to set boundaries that my actions show otherwise," she continued. "I keep it very short and sweet and I make sure he knows it's all about the kids because it's so easy to fall back into, "Let's watch a game.' I can't let those old habits just easily come into my life, it's just not what I want."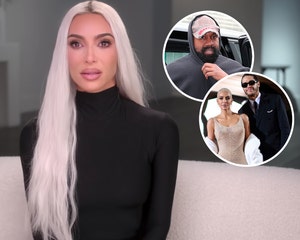 Kim Kardashian Breaks Down Over Leaked Texts, Sex Tape and Drake Drama with Kanye West on Kardashians Premiere
Jenner was happy to hear where the two stood, before then asking how Khloe felt about the surrogacy process now that she was 3-months removed from Tatum's birth. She previously opened up about struggling to connect to the baby boy after his birth, saying having the child with a surrogate almost felt "transactional."
"When you compare it between True and him, it's a very different experience. The connection," Khloe confessed to her mom. "With [first daughter True, who Khloe gave birth to] it took me a couple days to be like, 'Okay this is my daughter.' Just days. With him it's taken me months. I love him and I love kids, but I still don't have that complete bond. Some people say it takes time."
Jenner pointed out that Khloe has been through a lot of "trauma," including the scandal and a cancer scare, and pleaded with her daughter to give herself some grace in the situation.
"I feel bad for sure. Not bad, I feel guilty. I don't treat him differently, I just question myself sometimes," said Khloe, before adding in a confessional that "being a mom is truly one of the most magical experiences ever."
New episodes of "The Kardashians" drop Thursdays on Hulu.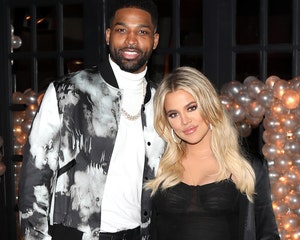 Khloe Kardashian Addresses Rumors She's Back with Tristan Thompson After Kim's Support
Source: Read Full Article