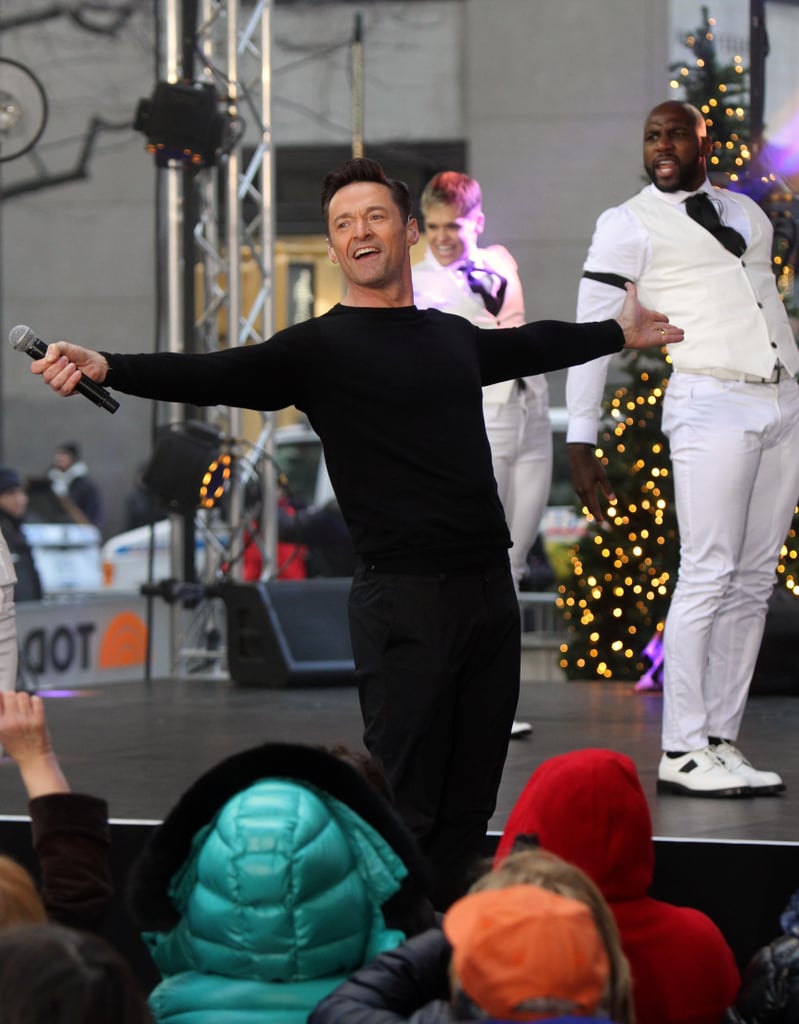 Hugh Jackman Performed "The Greatest Show" and Les Mis Hits Live, and My God, He's Talented

If you weren't already excited about Hugh Jackman's upcoming world tour, allow this live performance of "The Greatest Show" to get you pumped. The crazy-talented actor and singer stopped by the Today show on Tuesday to give viewers a taste of what to expect from his recently announced tour, The Man. The Music. The Show., which will kick off in May 2019.
He joined backup dancers onstage for an incredible rendition of "The Greatest Show" and then belted out a medley of songs from Les Miserables with a choir. Jackman will perform hits from The Greatest Showman and Les Miserables for the 34-stop show, and the entertainer told Rolling Stone he hopes to write some original music and perform with special guests as well. How is this guy such a gem? Watch his recent performances ahead!
Source: Read Full Article