What's happening: The Moon is in dreamy Pisces tonight, and it enters Aries tomorrow. Mercury (which is no longer retrograde!) enters Libra on Monday, and on the same day, the Moon enters earthy, sensual Taurus. On Tuesday, the Sun harmonizes with Saturn, the planet of structure. Finally, on Wednesday, Mercury is opposite optimistic Jupiter, and Mars squares off with hazy Neptune.
What that means for *you*:
Aries
You're deep in your feels and you're in no mood to go out tonight, but when the Moon enters your sign tomorrow, you have your Aries fire back and you're ready for action! Libra season = cuffing season for your sign, and with Mercury joining the party in Libra on Monday, you're being given even more opportunities to connect with others and find your next potential boo. Cast a wide net!
Taurus
Tonight's great for finding a hookup, but tomorrow, the Aries Moon has you in a mood—so make sure your fling is outta the house before you wake up! This is the last weekend to have fun with your love life, because Mercury entering Libra on Monday pulls almost all your focus towards your work. Good news is that while you're at the office 24/7, there's gonna be a cute coworker making heart eyes at you. Why not shoot your shot?
Gemini
Put yourself out there, Gemini! Getting it on and having tons of fun is at the top of your list of priorities this week, and it's easier than ever to show off your charismatic, lovable self! If you're crushing hard on someone, you're in luck. The connection between Mercury and lucky Jupiter on Wednesday is perfect for finding the confidence to shoot your shot. Go for it!
Cancer
Things are getting quieter in your love life, Cancer. Right now, hookups just aren't cutting it. You'd want to be *serious*. On top of that, you're just not getting as many texts or DMs from others…unless it's an ex! Here's the thing—they're your ex for a reason. But at the same time, just because they're your ex doesn't mean you need to leave them behind forever. Focus on the people you have history with right now. Someone from the past might actually end up being a good fit for you, despite not being the best connection before.
More Sex + Astrology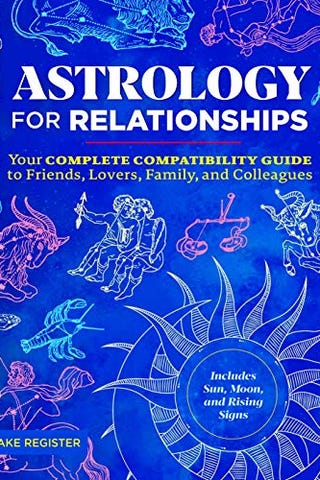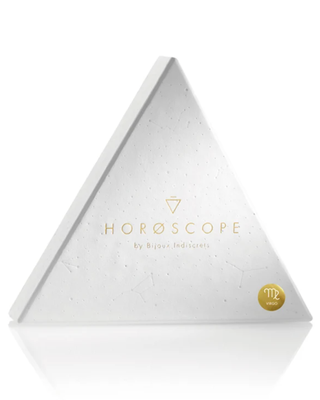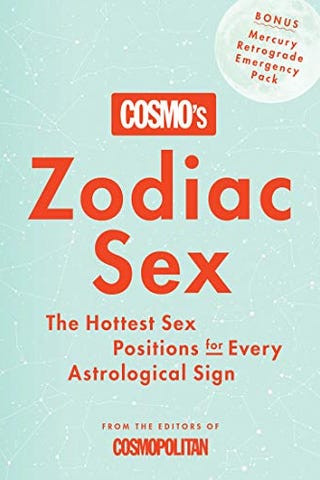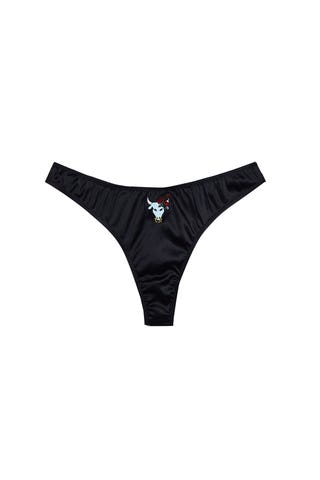 Leo
You're getting more and more attention lately, Leo! Your inbox is full of hotties trying to DM you, your dating apps are filling up your notifications, and it feels like everyone is trying to get a piece of you! Don't just jump to the first person to hit you up, though. Peruse your options. Try flirting with a few different types of people. You'll learn a lot by going for someone who's not your usual type, too!
Virgo
I hate to say it, but there's trouble brewing in your love life right now. You want something your partner doesn't (and/or vice versa) and because you're not getting your way, you risk getting really pissed off and maybe even blowing up on your boo. Breathe, baby, just breathe! Instead of trying to force someone to DTR right now/adopt a fur baby/paint your shared bedroom neon green, listen to their perspective. Compromise. If you can be patient, you'll avoid any unnecessary drama.
Libra
Tonight is a dud (sorry), but the rest of the weekend is great for flirting, hooking up, and dating, thanks to the Aries Moon activating your chart's relationships zone. This week, it's easier than ever to feel confident and hit up your crush, start The Talk with your date and make things official, or take your 'ship to the next level. If you're single, you might even find yourself a birthday boo this week!
Scorpio
Libra season is not the best for your love life. You're feeling lonely, no one is hitting you up, and it's tough to even get in the mood with your boo. That all being said, the Pisces Moon tonight is activating your chart's zone of romance, sex, and fun, so make sure to take advantage of this astro and ask someone out or take your partner somewhere really special! You're not getting much action for the rest of the week, though. Sorry, bb.
Sagittarius
If you've been going steady with someone and feel ready to make things official, this is the week for you! Start The Talk with your boo on Tuesday, when serious Saturn helps you to pick the perfect words to say. If you're single, try to avoid any hookups this week. Mysterious Neptune squaring off with aggressive Mars on Wednesday makes you catch instant feelings for your fling, and it's pretty likely that they're not interested in anything more than a quickie.
Capricorn
Tell them how you feel! Tonight's dreamy Pisces Moon is perfect for helping you bring down your walls and let your emotions flow. It's a great transit for starting a new romantic relationship, so if you're looking for something serious, now's your chance to get it! The Taurus Moon on Monday is in your chart's zone of romance, sex, and fun, so if you're just trying to get lucky, wait until after the weekend is over.
Aquarius
Ask out someone you usually wouldn't try to get with this week. Maybe you're into super super tall guys—why not give a short king a try? Maybe you're more into femmes—why not ask out someone more butch? Maybe you like really feminine or really masculine people—maybe hit up that more androgynous cutie at the bar? Whatever your usual type is, go for something different. Someone bigger/smaller, or nerdy/not nerdy, or made up/a more natural look. You never know what kind of meaningful connections you make just by leaving your comfort zone!
Pisces
This week, you're deep in your feelings, Pisces. Like, more so than usual. This is splendid for all of you who are in committed relationships—you can experience more meaningful romance and/or more sensual sex with your partner. But if you're single? Not so much. You could feel lonely, or like you're not getting any attention, and it's not fun. Self-love is the best kind of love, so if you're left lonely this week, take some alone time to take care of yourself. 😉
Source: Read Full Article