As soon as December rolls around, it seems like everyone is busy getting their holiday decor on, adding things to their holiday wish lists, and shopping for what to get all the special people in their lives. But, there's a major part of the holiday season that is sometimes forgotten: giving. Here's where to donate for the 2018 holidays, because it's the season to lend some cheer and a helping hand to those in need.
Whether you're looking for a last-minute gift or just trying to spread some real seasonal cheer, there are so many ways to get involved. Not only are there a myriad of places to donate money to this holiday season, but there are a ton of other ways you can help out as well. Maybe, instead of writing a check, you'd prefer buying toys for children who need them? Or maybe this is the perfect opportunity to re-gift that brand-new coat that's just a little too small to someone who could really use it. Whatever strikes your fancy, you can always find a way to do some good that feels right for you. Below you'll find a whole list of places to donate to, or ways to lend a hand that you might not have thought about before. 'Tis the season, after all!
You can give a child a toy to open for the holiday…
I remember growing up my parents would always have two stacks of presents buried in the back of their closet: One for my brother and I, and the other for the local toy drive. Toys for Tots is an organization that collects new unopened toys and delivers them to underprivileged kids across the country. If you'd like to donate some toys, just head to their website and search for your local campaign to find a drop-off location in your state.
Unfortunately, there isn't a Toys for Tots location in every state, but not to worry, there are other ways to donate. Donation Town is a pickup service that will actually come to your house and pick up toy donations and other goods and deliver them to local charities. On their website, you can select "schedule a pickup" and enter your zip code. From there, you'll be taken to a list of charities in your area that are accepting donations and what they are or aren't looking for.
…Or gift those coats you never wear.
It's also good to remember that depending on where you live the holiday season also means cold season, and people need coats. If you live in New York City, New York Cares, an organization that helps mobilize volunteers to help those living below the poverty line who are in need of good health, education, and nutrition, is having a coat drive. They have a convenient map so you can search for a drop-off place in your area. If you don't live in New York City, you can also donate by texting COAT to 41444. According to the New York Cares website, $20 will buy a coat, and you can feel good knowing you helped someone else feel warm.
Money is always a good option…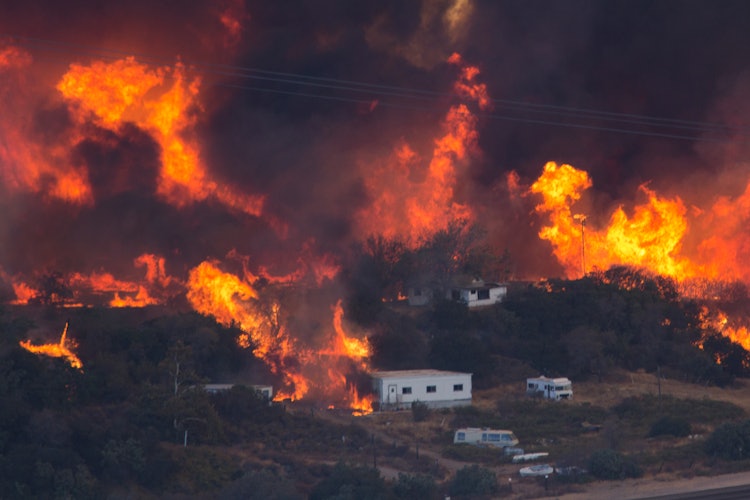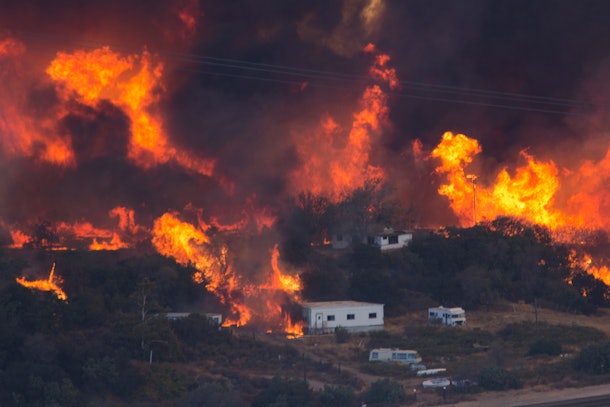 If you are just looking to make a monetary donation, there are plenty of charities in need of funds to help people during the holiday season. 2017 was unfortunately a bad one for natural disasters: there was Hurricane Michael, which ripped through Florida in October, leaving lots of homes and land destroyed; Hurricane Florence hit the Carolinas in September, leaving around 37 people dead and lots of damage in its wake; and more recently there were the wildfires that spread through California, destroying tons of property and even the whole town of Paradise. The communities affected by the disasters are still going to need help, whether it's for a little holiday cheer or to get back on their feet. If you want to find a charity that feels personal to you, Charity Navigator has a Holiday Giving Guide and lists of charities in need of funds.
….But so is your time and energy.
If you have some time this holiday season and would like to give back by volunteering, there are so many organizations that could use some extra hands. For example, if you're in New York City, Citymeals on Wheels, an organization that delivers meals to the elderly, is in need of volunteers. If you want to sign up, just head to their website and click "volunteer" to apply. Or, if you live somewhere else, Meals on Wheels is nationwide — just sign up on their site to volunteer where you live.
Or if wheels of any kind aren't your thing, another way to lend your time is to volunteer at your local soup kitchen or food bank. You can simply Google soup kitchens in your area or visit Feeding America, an organization dedicated to providing food to those in need, to find a food bank near you.
Or, just give the gift of giving.
If you're still struggling at this late hour to come up with a gift for someone on your list, why not make a donation in their name? There are so many interesting places to donate, and you can customize it based on their interests. Do they love animals? You can donate a Holiday Honor Gift in their name to the ASPCA to fight animal cruelty. Are they all about civil rights? Consider the American Civil Liberties Union (ACLU)'s gift membership. But if you're not sure which charities appeal to them the most, you can even buy them a charity gift card from TisBest. Basically, it works just like a regular gift card but instead of spending the money on another eyeshadow palette or beanie, they can choose up to three charities on the TisBest site to give their money to. I'm definitely giving it to a few folks on my own list.
As you can see, there are a ton of ways you can give back this holiday season. But remember that giving back doesn't have to stop in the new year. All of the places mentioned above are active all through the year, so keep that in mind as your making your list of resolutions. Now that you have a handy list, though, find a way to give that's right for you — and get going!
Source: Read Full Article