Last year, when the royal family went to Sandringham for Christmas, the Duke and Duchess of Cambridge were expecting their third child, and Prince Harry and Meghan Markle were newly engaged. Now, there are three Cambridge kids, and Harry and Markle are married and expecting a baby of their own. So, what's Christmas like as a pregnant royal? As with everything else in this family are there any special traditions?
It seems that things won't be too different this year for Markle. (Unless she's not feeling well, of course. But that goes for everyone. For example, in 2014 Camilla, Duchess of Cornwall didn't attend Christmas church service because she hurt her back). Most of the royal Christmas traditions are pretty standard: opening presents on Christmas Eve, attending Christmas Day church service, having a big old fancy lunch. There are a couple ways that Markle's pregnancy might affect her Christmas, in a way that is specific to her status as a royal, but there don't seem to be any official policies.
To start, the royals are said to give each other gag gifts for Christmas. According to the Mirror, Kate Middle once gave Prince Harry a "Grow Your Own Girlfriend" kit, and Harry once gave the Queen a shower cap with "Ain't Life a B*tch" written on it. So, with Markle being pregnant, it wouldn't be a surprise if her gift is baby-related, but again, that clearly wouldn't be some sort of royal family rule.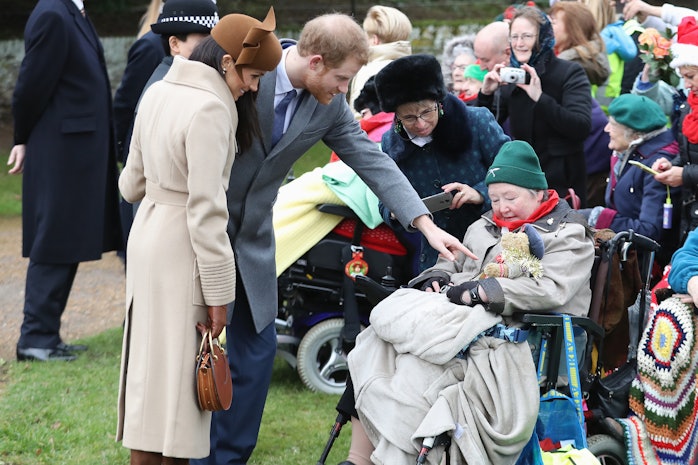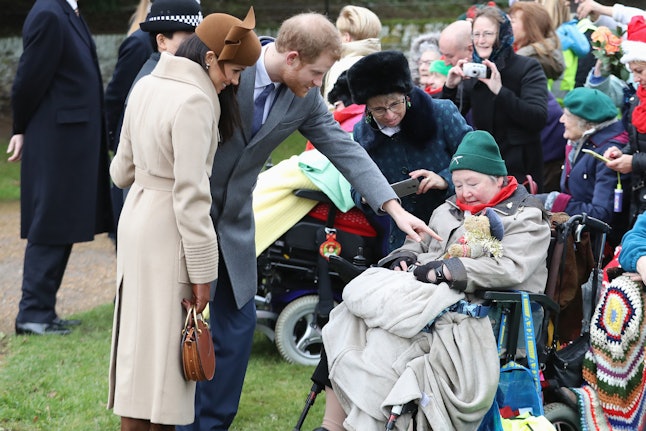 There's also another weird tradition that's been reported about the royal family being weighed before and after their big Christmas lunch. According to what royals expert Ingrid Seward told Grazia, this dates back to the early 20th century with King Edward VII, who was making sure his guests were adequately fed. Are pregnant people exempt from this? That seems… possible. But this whole thing is so odd, so who knows.
Then, there's a pretty obvious one. According to the Mirror, before their meal, the family toast the chef, with the Queen giving the chef a glass of whiskey. Markle will have to toast with water (or plain eggnog or, I don't know, La Croix) this year.
One major thing Markle will experience while pregnant this Christmas has nothing to do with the goings on inside her family, but rather what the press and the public will say. Markle's outfits always draw attention, but with her now being a few months pregnant — and not being in public eye as much since her October tour of Oceania with Harry — there will be plenty of talk about her maternity looks for Christmas. That's what happened with Middleton just last year.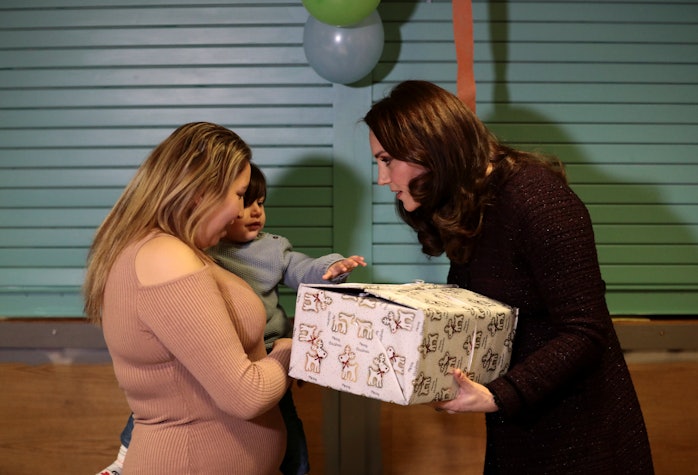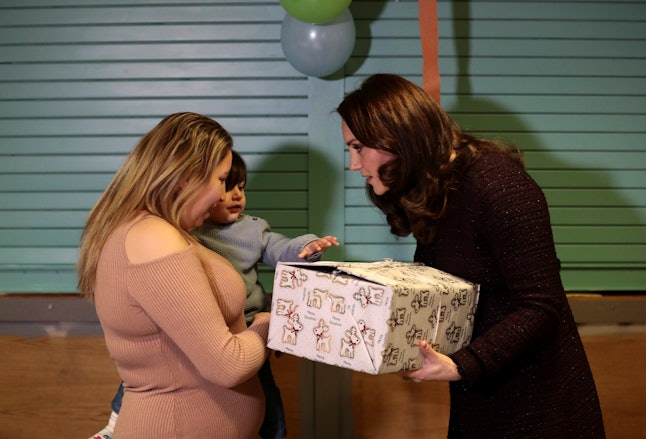 Also, if Markle makes any appearances where she's meeting members of the public, they'll certainly ask questions about the baby or give her presents. In 2014, when Middleton and William attended church service in Sandringham, there were 2,000 fans gathered, as reported by the Telegraph. One well-wisher gave Middleton a box of chocolates for George, who was only one at the time, and the Duchess reportedly responded, "I'm sorry we didn't bring George, but you would have heard him in the church."
It won't be long now until we see what Christmas brings for Markle, but one can guess lots of good food, lots of good outfits, and with any luck, lots of appearances by Doria Ragland.
Source: Read Full Article