video
Ford announces return to Formula 1 racing
Ford President and CEO Jim Farley and Formula 1 CEO Stefano Domernicali discuss Ford's growth in the auto industry and employment and announce its return to Formula 1 racing.
Ford is investing $3.5 billion to build a factory in Michigan that will produce low-cost batteries for some of its electric vehicles, the automaker announced Monday.
The facility will be located at a greenfield site in the city of Marshall and initially create 2,500 jobs as it ramps toward the start of production in 2026.
It will manufacture lithium iron phosphate (LFP) cells nickel cobalt manganese (NCM) cells, which are cheaper to produce, but have a lower energy density than the nickel cobalt mangase (NCM) chemistry currently used in all of Ford's electric models.
The project will be fully-owned by a Ford subsidiary, but will use technology licensed from Chinese battery company Contemporary Amperex Technology Co., Limited (CATL).
FORD IS RETURNING TO F1 TO HELP SELL ELECTRIC CARS, CEO FARLEY SAYS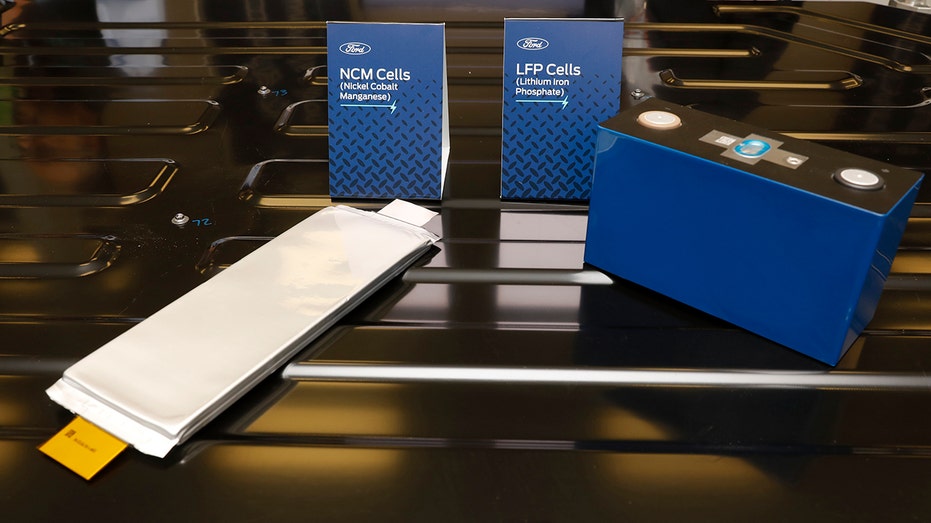 The nickel cobalt manganese batteries will replace lithium iron phosphate batteries in some applications. (Ford)

The factory is one of four battery plants across three states Ford has announced. In January, Virginia governor Gov. Glenn Youngkin said he had removed Virginia from consideration for the LFP factory due to concerns about the Chinese connection, but Ford said no final decision had been made at that time.

"Today's generational investment by an American icon will uplift local families, small businesses, and the entire community and help our state continue leading the future of mobility and electrification," said Michigan Governor Gretchen Whitmer. "Let's continue bringing the supply chain of electric vehicles, chips, and batteries home while creating thousands of good-paying jobs and revitalizing every region of our state."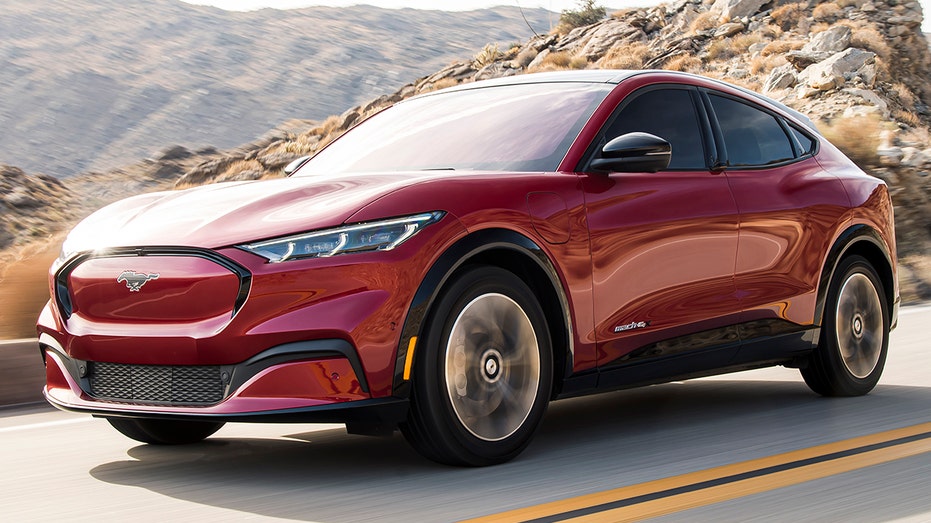 The standard range Ford Mustang Mach-E is currently rated for 247 miles of driving between charges. (Ford / Fox News)

Lisa Drake, vice president, EV Industrialization Ford Model e, said the factory will have an 35 gigawatt-hour annual capacity, which will be enough to supply 400,000 electric vehicles.

Ford will begin using imported LFP packs supplied by CATL later this year in certain versions of the Mustang Mach-E SUV and next year in the F-150 Lightning before switching to the locally-produced packs.

FORD VS. GM: A TALE OF TWO AUTOMAKERS

The LFP cells will replace the NCM technology that is used in entry level Standard Range models, while NCM will continue to be used in longer range and higher power applications, said Marin Gjaja chief customer officer Ford Model e.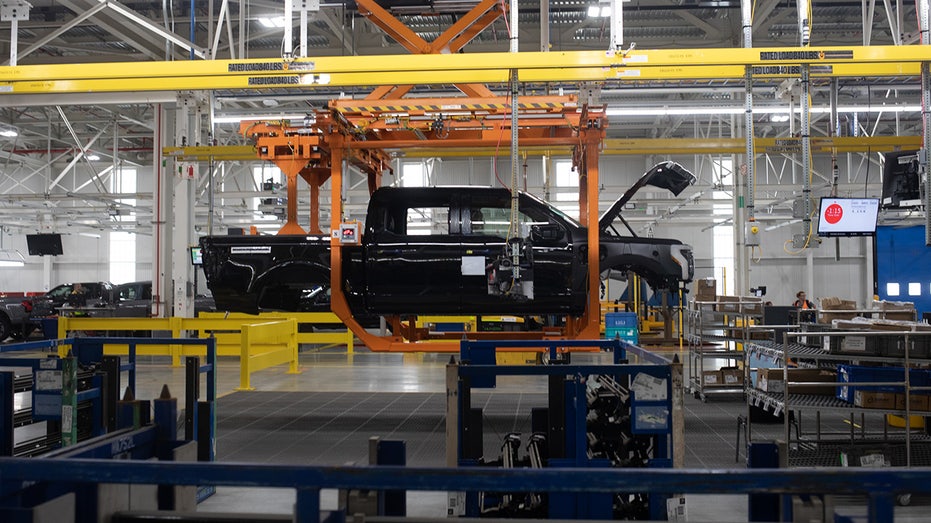 The F-150 Lightning is exclusively built in Michigan today. ( Emily Elconin/Bloomberg via Getty Images / Getty Images)

The LFP batteries are also more durable, less susceptible to fire and can be regularly fast charged to 100% full, while NCM batteries are typically restricted to an 80% fast charge to protect them from damage.

A standard range Mustang Mach-E that can go 247 miles per charge currently starts at $47,495 while the lowest-priced F-150 Lightning Pro work truck rated at 240 miles of range is $57,869.

GET FOX BUSINESS ON THE GO BY CLICKING HERE

Gjaja did not share specifics on pricing for the LFP-equipped vehicles, but said that the "intent is to make them more affordable and accessible."

This story has been updated with additional details

Source: Read Full Article