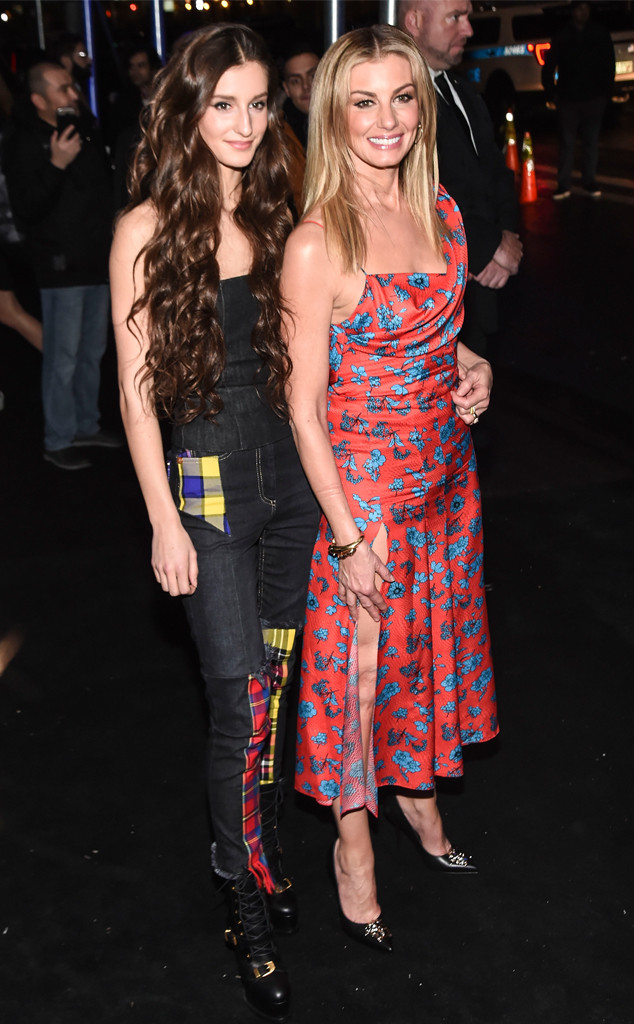 Daniel Zuchnik/Getty Images
Twinning!
Faith Hill attended the star-studded Versace fashion show in New York City over the weekend alongside her and husband Tim McGraw's 16-year-old daughter, Audrey Caroline McGraw. The superstar singer was photographed in a red and blue patterned dress at the runway event, while her mini me Audrey donned a denim ensemble with plaid embroidery. The fashion show was also attended by stars like Kim Kardashian, Kanye West and Blake Lively, who watched her pal Gigi Hadid walk the runway alongside Hailey Baldwin, Emily Ratajkowski and Irina Shayk.
Faith and Audrey's mother-daughter outing comes just days before Audrey's 17th birthday. While Faith and Tim like to keep their three daughters mostly out of the public eye, they do step out for events together on rare occasions.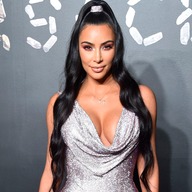 Read
Kim Kardashian, Blake Lively and More Stars Dazzle at the Versace Fashion Show
Faith has also previously opened up about Audrey's birth, revealing she arrived eight weeks premature.
"Our youngest daughter, Audrey, was born on December 6," Faith told Good Housekeeping in 2007. "She was eight weeks premature, and we were finally able to bring her home the day before Christmas Eve. So this time of year just feels extra-special to us."
View this post on Instagram
This angel of ours is 16 years old today. Again, it is hard to fathom how quickly the years pass. It is an absolute joy to be the mother of this child!!!! The most forgiving, honest, joyful human being. And those hugs. ❤️❤️❤️❤️❤️ Happy Birthday, Audrey!!!!!!!!! I love you, mom
A post shared by Faith Hill (@faithhill) on
"And now, every year, to celebrate Audrey's birthday, we decorate the tree on the sixth," Faith said. "It's a little bit of a challenge, keeping a live tree fresh for the entire month of December. But there's no other way we'd do it: We decorate on the sixth, and it has to be a live tree."
Faith also shares daughters Gracie McGraw, 21, and Maggie McGraw, 20, with husband Tim.
Source: Read Full Article