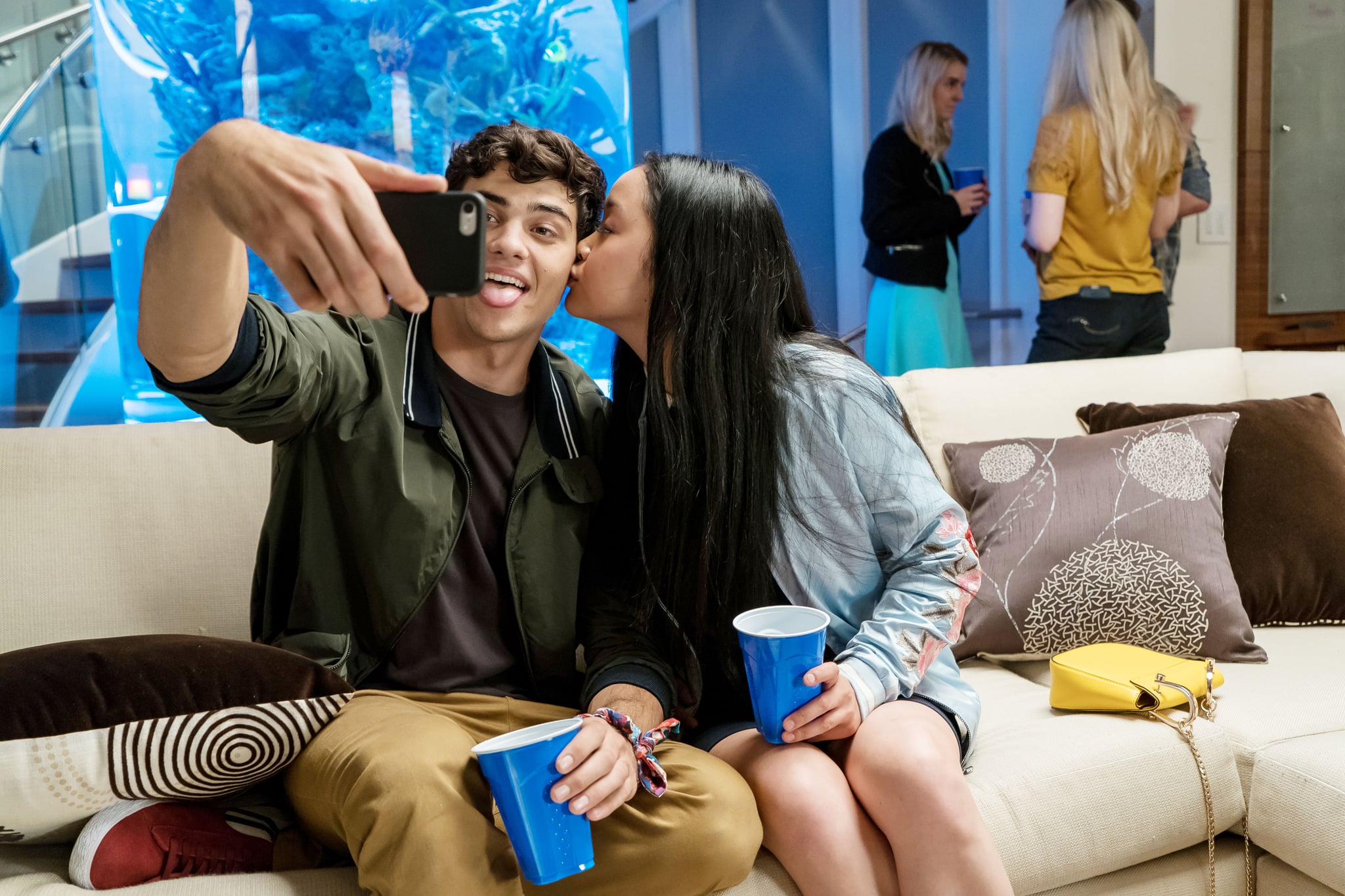 After months of speculation, Netflix finally has given official confirmation that a sequel to Summer's hit rom-com To All The Boys I've Loved Before is in the works! A sequel seemed likely, given the original film's strong numbers — and the fact that its source material, Jenny Han's YA novel of the same name, is the first book of a trilogy — but it's nice to have it confirmed at last, and we're excited to see if the next film continues following the trajectory of the novels.
The most important question, now that the movie itself is confirmed, is whether or not the original cast will be back? In particular, leading man Noah Centineo, who played movie-boyfriend of our dreams Peter Kavinsky, has gotten a lot of publicity and popularity out of the film — will his schedule have room for a sequel? Luckily, the answer is probably yes: the entire original cast, including Lana Condor and Centineo, is likely to return.
Centineo, for one, is excited about the opportunity to continue Lara Jean and Peter's story. Talking to People after the sequel announcement, he said, "I would love to do a sequel, that would be incredible . . . One, just because it's such a great story and it needs to be finished. The story has to be told. And two, because I miss Lana [Condor] . . . and Israel [Broussard], Trezzo [Mahoro] and everyone. I can't wait to see everybody and hang out again. That was such a treasure, being in Vancouver with them."
There you have it: Centineo is on board, and, it sounds like, most of the cast. We won't know much more until Netflix releases more details and a release date, but until then, it seems like as good a time as any to rewatch the original To All The Boys I've Loved Before . . . again.
Source: Read Full Article