"Big cringe."
He may have two personas as Donald Glover and Childish Gambino… but not everyone was enamored with the idea of them interviewing each other.
The actor/rapper/singer/writer/comedian/director/producer and apparent reporter sat down for an interview, with himself, because, well, all other journalists are rubbish at their jobs, apparently.
"Yeah, so first question, why'd you want to do this?" he asked himself, in the Interview Magazine piece.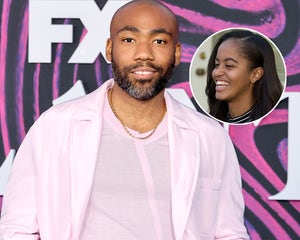 Donald Glover Raves as Malia Obama Joins New Series as Writer, Almost Cast Ryan Gosling in Atlanta
"I guess I don't love interviews and I asked myself, 'Why don't you like interviews?' And I think part of it is that the questions are usually the same," he replied. "This way I can get questions I usually don't get asked."
"You don't think this is contrived?" he asked himself (a question, it turned out, many would wonder). "I don't think it's more contrived than any other interview," he replied.
It wasn't just the format of the interview that lit Twitter up, but some of the bizarre questions he asked/was asked, including "Are you afraid of Black women?" — which was especially weird since he appeared to side-step it. He also appeared to get irritated at himself about all the Black questions.
Glover certainly wasn't modest when speaking to himself either, describing his 2013 album "Because The Internet" ("which I think has proven itself to be a classic") as the rap equivalent of Radiohead's "OK Computer."
"It's prescient in tone and subject matter and it's extremely influential," he told himself. "And I know no one's gonna give me that until I'm dead. But it's true."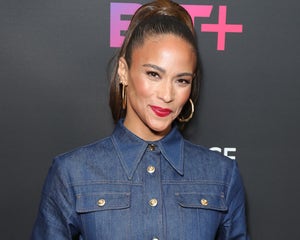 Paula Patton Reacts to Getting ROASTED Over Her Mom's Fried Chicken Recipe
That was nothing to the praise he lavished on his own TV show "Atlanta" however.
After drifting into a conversation comparing TV series to food dishes ("Euphoria" and "Dave" get restaurant reviewed), he described his own show thusly:
"The people need to know this is high-end shit. I'm saying Atlanta is osso buco served with risotto, prepared by a chef who studied in New York City, spent five years on the road, worked at a Michelin star spot for three years, and used the money to buy a small farm. He invites you over to try out some recipes he's been working on with his friends using the produce they grew together. Even if you don't like it, you can't say it's not high quality. The quality is undeniable."
"I'm not saying this to be pompous." he added. "I'm saying that because we deserve it."
And when the interviewer asked "Who's the last person you had a deep conversation with?"…. you can probably guess the answer.
As for what Twitter made of the self interview, some did not find it appetizing:
Others found it quite refreshing:
And some just found it downright hilarious: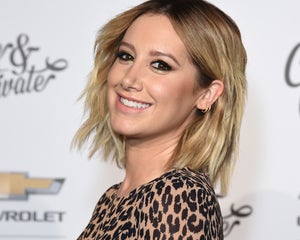 Ashley Tisdale's Hilarious Response to Getting Trolled for Buying '400 Books' Before Video House Tour
Source: Read Full Article