In the months leading up to the premiere of Doctor Strange in the Multiverse of Madness, fans speculated which Marvel Cinematic Universe characters might make a cameo in the film. And one leading theory included Loki appearing in Doctor Strange 2 following the Loki Season 1 finale on Disney+.
[Spoiler alert: This article contains spoilers from Doctor Strange in the Multiverse of Madness.]
Loki did not appear in 'Doctor Strange 2'
Unfortunately, Tom Hiddleston as Loki did not make a cameo in Doctor Strange 2. Instead, the movie featured appearances by Patrick Stewart as Professor X, Hayley Atwell as Captain Carter, John Krasinski as Reed Richards, Lashana Lynch as Captain Marvel, and Anson Mount as Black Bolt.
Sylvie killed He Who Remains in the Loki Season 1 finale, unleashing the multiverse and uncontrollable timelines. As a result, Loki ended up at the Time Variance Authority in another universe. And these events led many fans to believe that Loki could appear in the Doctor Strange sequel, which focused heavily on the multiverse.
Plus, Michael Waldron was the head writer of Loki Season 1 and the screenwriter of Doctor Strange 2. So it was plausible that the God of Mischief could have crossed paths with Doctor Strange, the Scarlet Witch, and America Chavez. Sadly, fans' wishes didn't come true, even though Waldron pushed for a Loki cameo in the MCU movie.
'Doctor Strange 2' writer wanted Loki to make a cameo in the MCU film
During an interview with Entertainment Weekly, Michael Waldron discussed whether or not bringing Loki or any other character from the Disney+ series into Doctor Strange 2 was an option.
"I think anytime I ever mentioned bringing Loki up, everybody kinda rolled their eyes," the writer shared. "Like, 'Oh, I can't believe you want to include Loki.' [Laughs] So if it was up to me, I would've had Loki and Mobius and Sylvie in every scene. Kang, certainly he's out there. But this particular story wasn't a Kang-based multiverse adventure. I think we had enough of a supernova of an antagonist in Wanda, so we didn't need Jonathan [Majors] in this one."
It sounds like Waldron was the only one on board with including Loki in Doctor Strange 2. But perhaps Marvel has a bigger story for the character in Loki Season 2.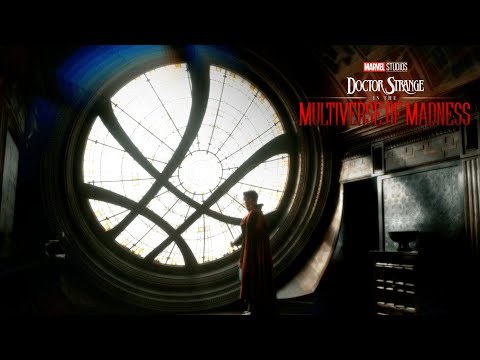 The writer discusses the cameos in the Marvel movie
As we mentioned above, Doctor Strange 2 still contained multiple cameos, even if Loki wasn't one of them. The MCU film introduced the Illuminati in the form of many famous actors. And according to Michael Waldron, Marvel got to include every character they wanted in the Illuminati.
"You always have your wishlist, like, 'Well, it would be amazing if we could get this person, or God forbid, this person,'" the writer revealed. "And somehow, we ended up with all of those people. The entire lineup is the names you'd circle for your dream cast. It was awesome … I mean, you discuss a million people, and there were some near misses. That's a story for Kevin [Feige] to tell another day, as far as who was almost in it and who wasn't. [Laughs]"
Aside from Loki, many fans believed that Tom Cruise would appear as Superior Iron Man and Ryan Reynolds would make his MCU debut as Deadpool in Doctor Strange 2. So perhaps those were a couple of names that didn't end up making the cut for the film.
Doctor Strange in the Multiverse of Madness is now playing in theaters.
Source: Read Full Article