Welp, looks like Offset's wish came true, because Cardi B has reportedly agreed to let him spend Christmas with her and their daughter Kulture. E! reports that the couple will be together over the holiday, with a source saying "Cardi B wants Offset to be a part of Kulture's life and wants him to spend Christmas with his daughter. It's Kulture's first Christmas and it means a lot to Cardi to have the family together."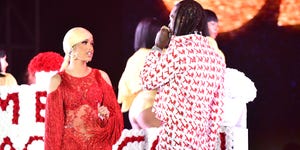 That said, the source adds that "She isn't ready to take him back. Cardi is trying to keep focused and keep her head clear until she figures out what she wants to do."
Offset has been begging for Cardi's forgiveness since news of his alleged cheating broke, going so far as to crash the stage at one of her shows and issue a public apology. But he's seemed particularly focused on spending time with Cardi and Kulture over the holidays, and recently begged his estranged wife to let him home for Christmas in a public IG video apology.
View this post on Instagram
F O R G I V E M E @iamcardib A L L I W A N T F O R M Y B D A Y
A post shared by OFFSET (@offsetyrn) on
"I'm trying to be a better person. I want to get this off my shoulders. I want to get this off my back. I apologize to you Cardi, I love you and Kulture" he said. "I want to spend Christmas with you. I want to be able to spend the rest of my life with you. I apologize. I am sorry for what I have done to you. I didn't f*ck that girl, but I was entertaining it, you know what I'm saying? I apologize, and I love you, and I hope you forgive me. My birthday wish is just to have you back."
So…should Cardi take him back? Get into it below.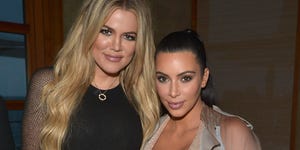 Source: Read Full Article