I have to admit — I don't have a ton of experience with cats. My mother adopted a stray when I was in college, and since I lived on campus for most of the year, my encounters with her fluffball were pretty fleeting. We did have one thing in common though: We both loved my mom unconditionally — and we also loved when she fed us.
This week's episode of The Bustle Huddle podcast is dedicated to the cat lovers among us — primarily those who identify as "cat ladies." OK, so I'll admit upfront that my pet of choice has always been puppers. I grew up with dogs in my home my entire life, and I knew without question that I would adopt a dog of my own when I moved into my first apartment. That led me to one of my longest-standing relationships ever: with my cockapoo, Lola. But while I consider myself a "dog person," I think I have a lot in common with all the cat people out there — to quote Ariana Grande, having a dog taught me love (Lola's endless cuddles), taught me patience (house breaking during her puppy year was definitely a time), and taught me pain (chewing up my favorite shoes, socks, and even books her first year of life). But I wouldn't change any of those lessons for the world, because the past eight years with this sassy little lady has been life-changing in the best ways.
But for whatever reason, there doesn't seem to be the same kind of societal "stigma" attached to being a dog lover as there is for being a cat lover. For one, I've never been afraid to let someone I'm interested in know that taking care of my dog is an important part of my life, the way women who love their cats may be hesitant to share. In fact, she's been a great talking point, in finding likeminded pet lovers in the process. But when it comes to adopting cats — especially more than one — so many stereotypes abound that aren't quite fair.
This week, I went straight to one of the biggest cat lovers in the office — our very own producer, Anna Parsons — to talk about what it's like being labeled a "cat lady." Like me, she's also been a pet parent for eight years to an adorable Siamese kitty, Niko.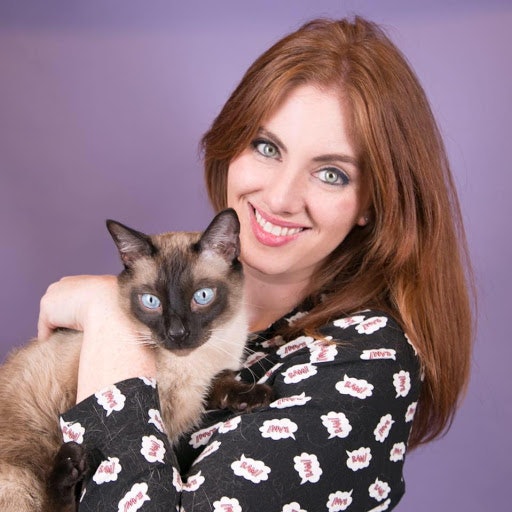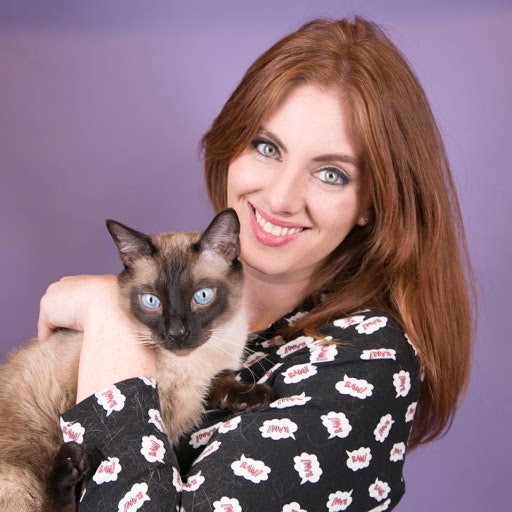 In the episode, Anna shares how Niko and her boyfriend — who was a not a cat lover in the slightest — bonded over time. We explore some of the cat lady stereotypes that have just not let up for years, and cat fodder you may have never heard before, like their ties to magic. Like: Did you know that cats who are used as familiars are known to pull tarot cards with their teeth? The New School instructor and writer Kristen Sollee of Slutist.com tells us all about how cats can be involved in magical practices. If you're a fan of The Chilling Adventures of Sabrina, and you've always wanted your own Salem, you'll have to give a close listen. Plus, Anna speaks with BriAnne Wills, photographer behind the popular Instagram account Girls And Their Cats, that shows women from all backgrounds and in all stages with their cat children. BriAnne also believes there's nothing wrong with the term "cat lady," but she says we've got to do away with the term "crazy cat lady" because it fosters so many stereotypes that cat ladies are just not.
Are you a proud cat lover? Rock that cross-stitched kitty tote you snagged from Etsy with pride. Check out this week's episode on iTunes and Spotify, and wave your cat lady flag!
Source: Read Full Article