"I'm Good (Blue)" singer Bebe Rexha is asking her fans for motivational tips as her anxiety over people discussing her weight at the MTV Video Music Awards has her unsure if she's going to be able to go at all.
Bebe Rexha is keeping it real when it comes to her mental health on the eve of the 2023 MTV Video Music Awards. A nominee on the night, Rexha has been prepping to go to the show, but admitted she's struggling in these final hours.
The "I'm Good (Blue)" singer opened up in a TikTok video on Monday evening admitting that her anxiety is starting to get the best of her over even attending the event, and it's all to do with the public scrutiny and obsession over her body.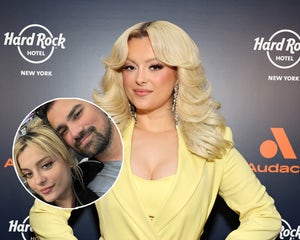 Bebe Rexha Confirms Split From Boyfriend After Posting Texts About Weight Gain
She opened by acknowledging how privileged she is to even get invited to shows like this, and how she is fully aware "that the criticism comes with the territory." But after trying to say she's "all good with that," the singer admitted that she's actually not. At least not tonight.
Waiting for your permission to load TikTok Post.
TikTok Post Unavailable
"Sometimes it does get to me, I am human," she said. "But I wanted just to talk about this because I meet a lot of people and a lot of times they'll be like, 'Oh my god, i love how you're all about positivity and confidence.' Let me tell you, right now, I'm not feeling so confident."
Instead, Rexha said, "I am so anxious and stressed about going on the red carpet and, I guess, people talking about my weight, um, 'cause I'm not really loving myself right now. I'm not really feeling like the bad bitch that I usually am."
It was at this point in her video that Rexha said she's struggling so much right now, she's not even sure if she's going to make it to the event at all. She said that she wants to go and even has an outfit — "It is cute" — but she feels like "anxiety gets the best of me."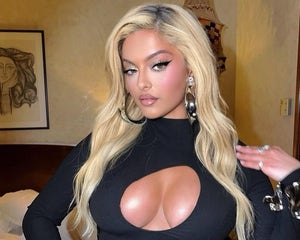 Bebe Rexha Hits Back at Body Shamers
As such, she was reaching out in part to see if any of her fans who've perhaps gone through something similar have "any motivational tips or tricks" to help her find the will. "I genuinely want to go," she concluded her message, "and maybe you'll see me on the red carpet tomorrow."
Rexha is nominated in the Best Collaboration category for "I'm Good (Blue)" with David Guetta. They're squaring off against Sharika & Karol G; Doja Cat & Post Malone; Selena Gomez & Rema; Metro Boomin, The Weeknd, Diddy & 21 Savage; and Diddy, Bryson Tiller, Ashanti, and Yung Miami.
The "Meant to Be" singer's frustration with this public scrutiny over her weight and body is understandable as it's been an ongoing topic of conversation — whether she wants it to be or not — for far too long now.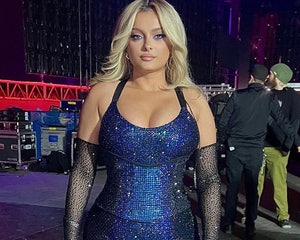 Bebe Rexha Reacts to TikTok Search Bar About Her Weight: It's 'So Upsetting'
Just last month she called it quits with Keyan Safyari after sharing body-shaming texts about her weight that were allegedly from him dating back to July. A month prior to that, she was responding to a series of TikTok search suggestions about her weight.
Alongside the screenshot in a post on X (formerly Twitter), Rexha shared a mirror selfie in which she pulled up her shirt to reveal her bare stomach. "Yes I'm in my fat era and what?" the Grammy nominee wrote.
This comes after Rexha spoke candidly about social media's obsession with her weight during a recent appearance on "The Jennifer Hudson Show." There, she shared that her own weight gain can be attributed to her Polycystic Ovary Syndrome (PCOS).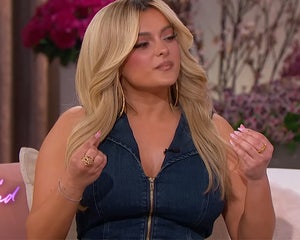 Bebe Rexha on Social Media Obsession with Her 'Weight Gain,' Talks PCOS Diagnosis
"It's one of the leading causes why women gain weight and are obese," she told Hudson. "I've literally jumped like 30 pounds so quickly, maybe a little bit more. But we gotta just be positive. And just show people love."
She also said she's not mad about the topic being out there because, quite frankly, "it is true." That said, though, she also said that "when you see things like that, it does mess with your [mental health]."
She went on to emphasize that people should be more cognizant of the people on the other side of their comments. "You don't know what somebody's going through," she said. "So it kind of is tough, but I feel like we're in 2023. We should not be talking about people's weight."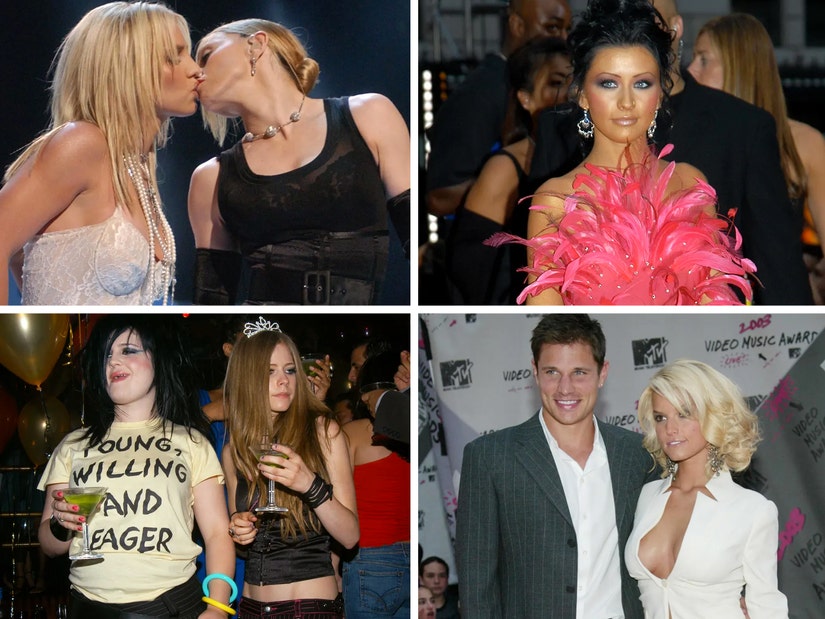 Source: Read Full Article