Being in a relationship during the holiday season is kind of the best thing ever, am I right? You have someone to buy a present for, someone to cozy up with when it gets cold AF, and someone to do all your favorite festive things with. If you and your bae are serious enough to send out a card out to your friends and family this year, you're probably thinking about Christmas card ideas for couples.
Should your Christmas card be a little extra or lean more to the basic side? Maybe all you care about is making sure your card isn't fa-la-la-la-lame. An annual holiday card can be the perfect opportunity to let your sense of humor shine or to let everyone know just how much of a power couple you are. Will your announcement be anywhere near as epic as the annual Kardashian Christmas card or Taylor Swift's snake-themed holiday card last year? Probably not, but that doesn't mean you can't send out a killer card anyway.
What do you and your boo want your holiday card to look like this year? If you can't decide or just need a little inspo, I've got your back. Here are seven Christmas card ideas for couples that don't totally suck.
1

Deck The Halls With White Walls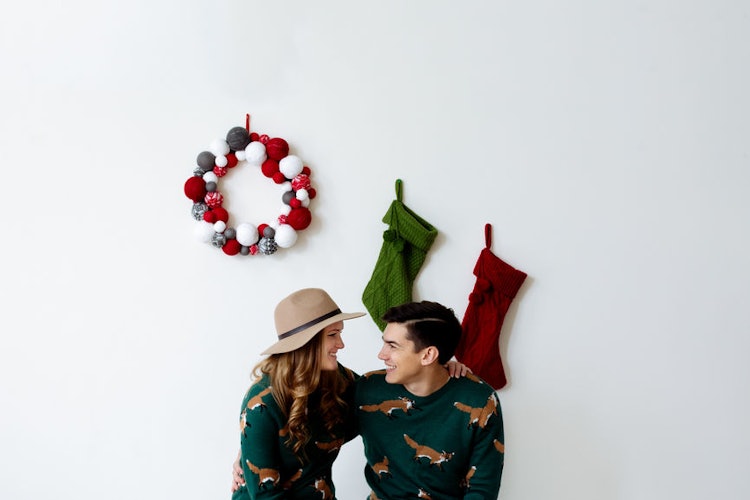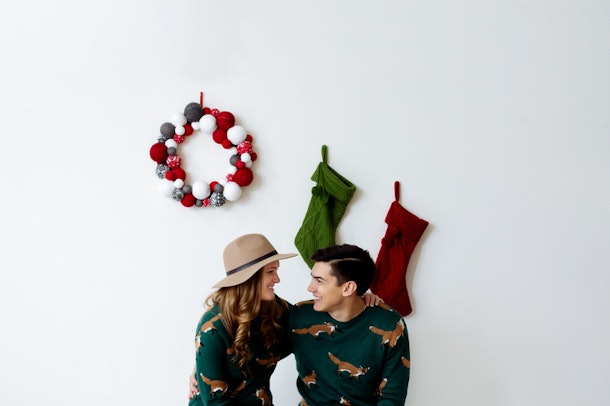 I personally love white walls when it comes to taking photos, and I think they make an especially great backdrop for a couple's Christmas card. Throw on your favorite (or ugliest) holiday sweaters or matching pajama sets and snap a bunch of photos with a simple, clean background.
2

Snow Bunny Baes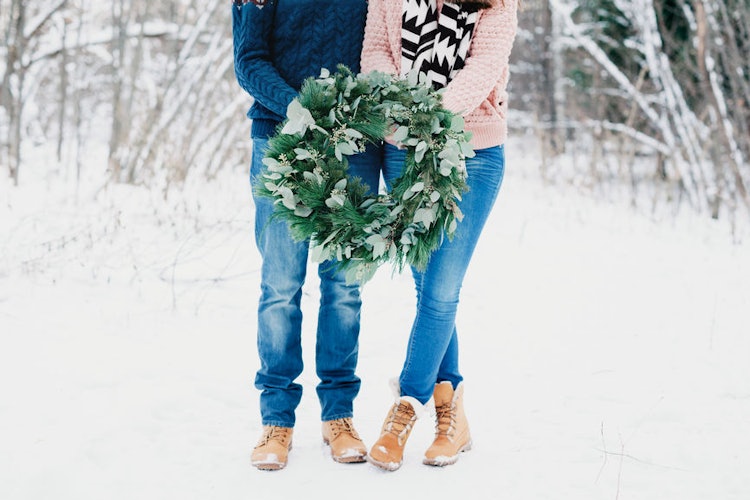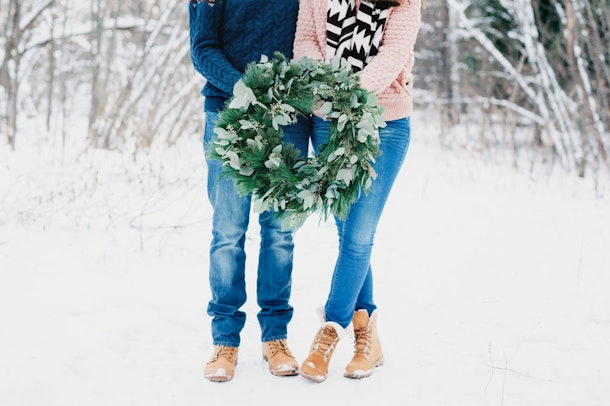 If you think a snowy Christmas card is too basic for you, think again, because there are so many different directions you can take this idea. If one of you is a little more camera shy, you don't even need to show you faces! Get creative and get candid — your snow pic doesn't need to be like everyone else's.
3

Night Light Noelle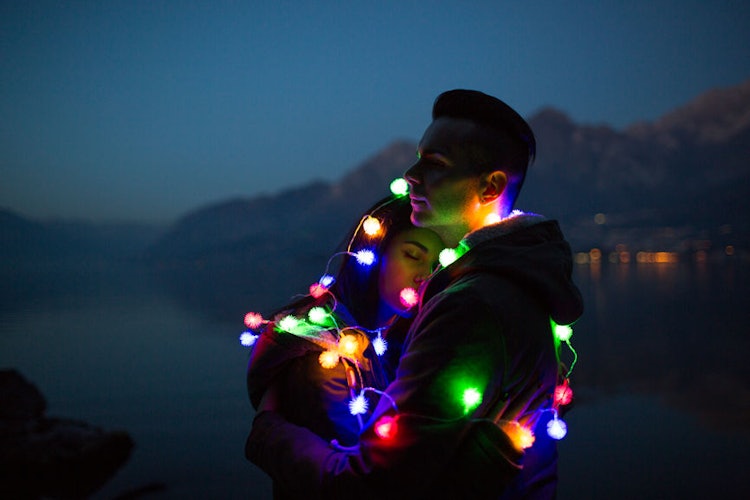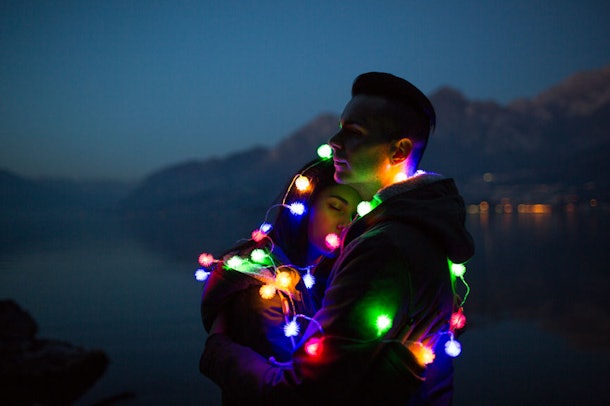 Think outside the box here and consider a nighttime photo for your couple's Christmas card. Pose in front of some holiday lights or maybe even drape a string or two around each other. Be funny, be festive, and be yourselves!
4

You, Me, And The Tree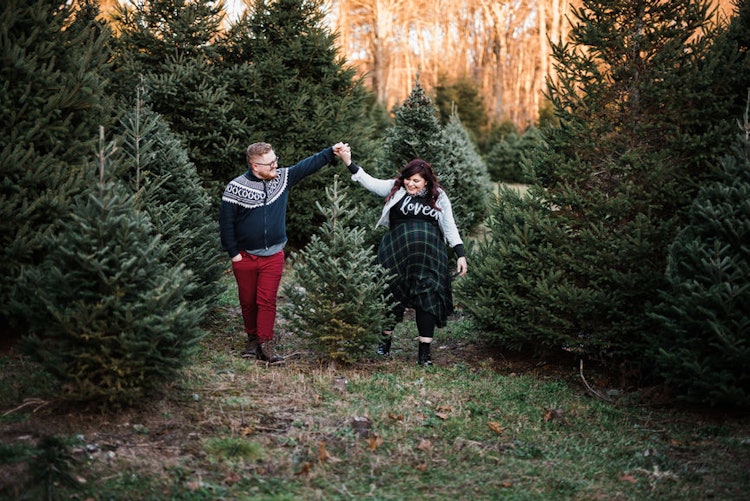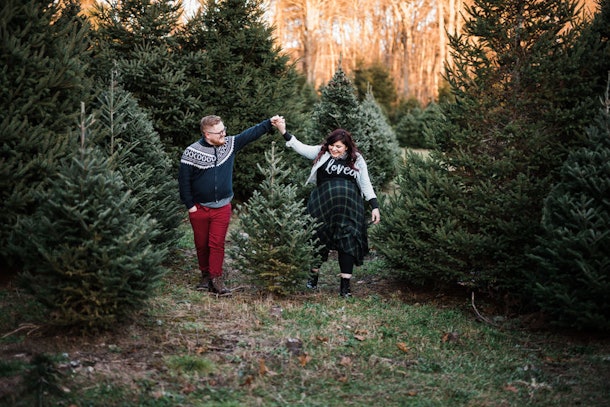 Picking out a Christmas tree or decorating one at home is a classic choice when it comes to holiday card ideas for couples. If you love tradition during the festive season, by all means, keep up the theme with your holiday announcement this year.
5

Play It Up With Props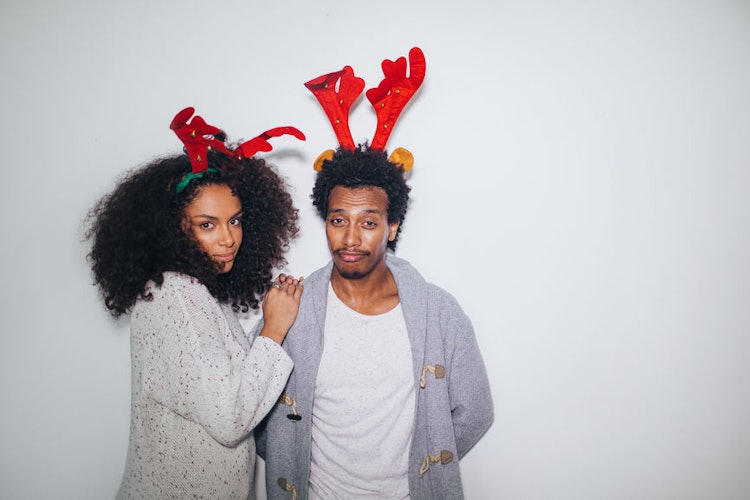 If you and bae are known to push everyone else out of the way whenever there's a photo booth in the room, think about making your own! All you need is a simple backdrop, some props, and a camera timer. There are plenty of photo booth apps you can download on your phone or tablet, too.
6

'Tis The Tropical Season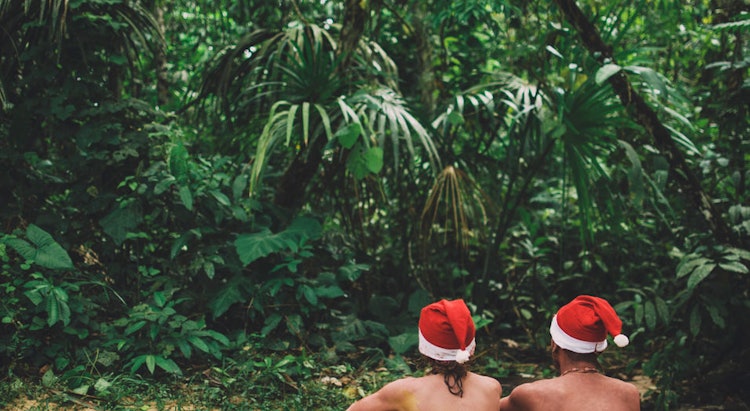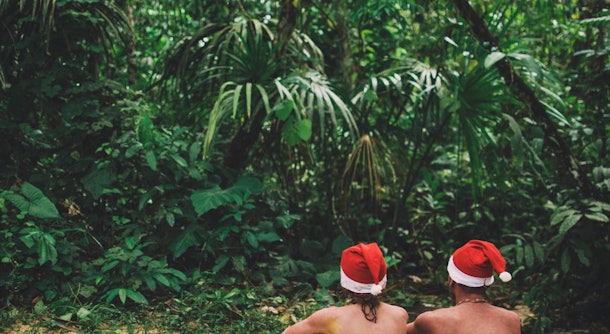 Do you live in the desert or somewhere a little more tropical? Maybe you're planning to take a vacation during the holidays this year. Work that into the theme of your couple's Christmas card. Pose near a palm tree, cactus, or even by the pool. This untraditional card idea is a refreshing remix on the typical send-out.
7

Christmas With Character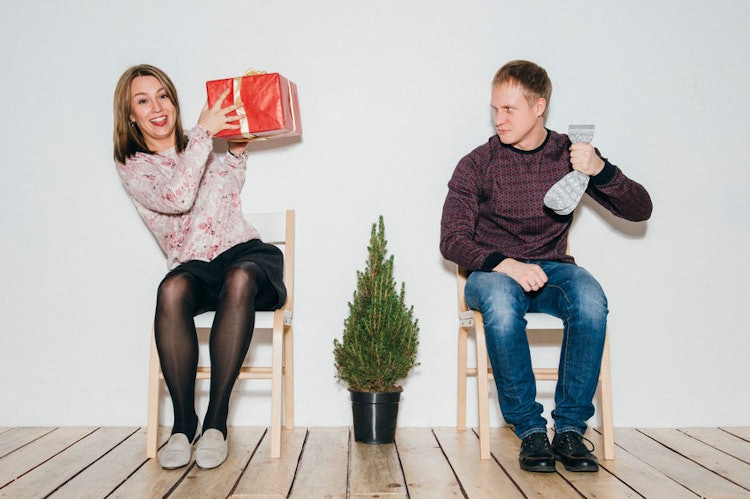 Be candid, get goofy, and let your personalities shine through with a pose that represents your true characters. Love eggnog or holiday pie? Snap some photos for your card while noshing on your Christmas favs or throwing them in each other's faces. Is one of you more of a grinch? Play up that dynamic for your holiday card.
How will you and your partner say "Seasons Greetings" this year? When it comes to Christmas card ideas for couples, the good news is that there are no rules — you might just have to get a little creative to nail down the perfect pose for you and your boo. Do you!
Source: Read Full Article