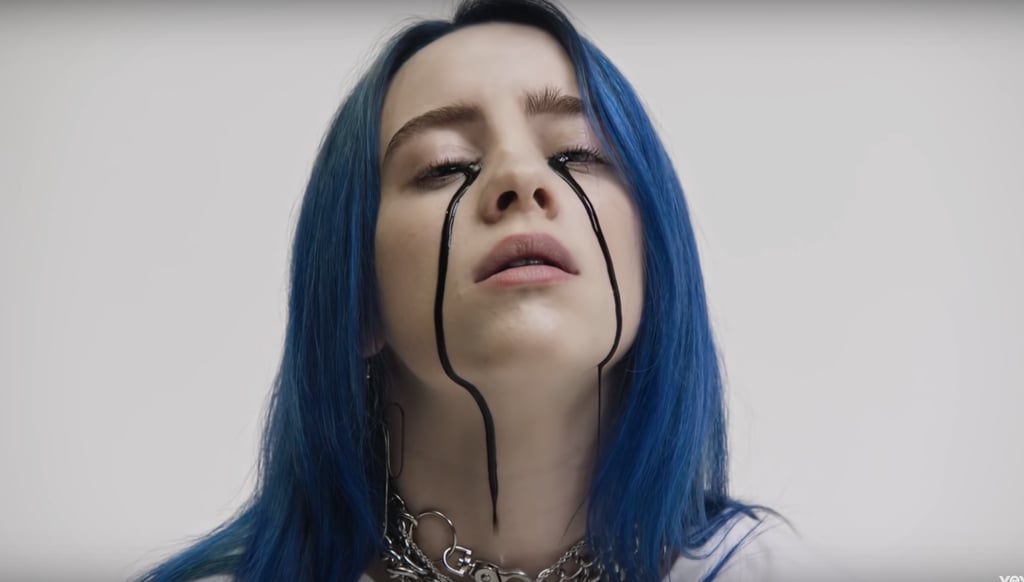 5 Billie Eilish Music Videos That Are Both Totally Nightmarish and Aesthetically Pleasing

Billie Eilish's music is known for being rather eerie. Whether she's singing about the ups and downs of falling in love or wrestling with self-image, the 17-year-old prodigy — who recently made an impressive Coachella debut — manages to infuse her songs with uniquely textured sounds and visually driven lyrics. But her knack for creative storytelling also pours into her music videos. Some of her most recent ones have especially complemented her haunting tunes with dark depictions and chilling scenes. No wonder her song "Six Feet Under" was featured in American Horror Story's season nine teaser.
Between her portrayal of a levitating monster in "Bury a Friend" and her tears of gooey black ink in "When the Party's Over," the rising star is turning the music industry on its head with her captivating delineations. Ahead, watch some of her creepiest, most mesmerizing music videos to date!
Source: Read Full Article