It's no secret true crime is having a moment right now (podcasts, docuseries, TV shows, oh my!). The main suspect behind the content explosion is—surprise, surprise—streaming giants. During a year spent mostly at home, documentaries like Netflix's Murder Among the Mormons took the internet by storm with its tale of deception and death, while HBO cashed in on a legendary scammer tale with McMillions. And a year later, in 2021, the hunger for these harrowing stories pulled from real life headlines hasn't slowed down.
While Netflix, HBO Max, and Amazon Prime battle it out for viewers' attention, pumping out chilling documentary after chilling documentary, everyone else gets to settle in for their ever-growing collection of shockingingly true stories. By reminding watchers that reality can be even stranger than Stephen King-level fiction, these films ignite your intrigue and draw you into the mystery of every new or reopened case. After all, if you're not going down hours-long rabbit holes filled with articles, Reddit threads, and conspiracy theories found wedged in the random corners of the internet by the end of a documentary, it didn't do its job.
So, put on your detective hat and grab your magnifying glass, because, when it comes to true crime docs, nothing is ever what it seems (like, ever). From stories that tap into secret lives and bizarre circumstances to tales of mistaken identity and murder, these are the 30 best true crime documentaries to watch right now.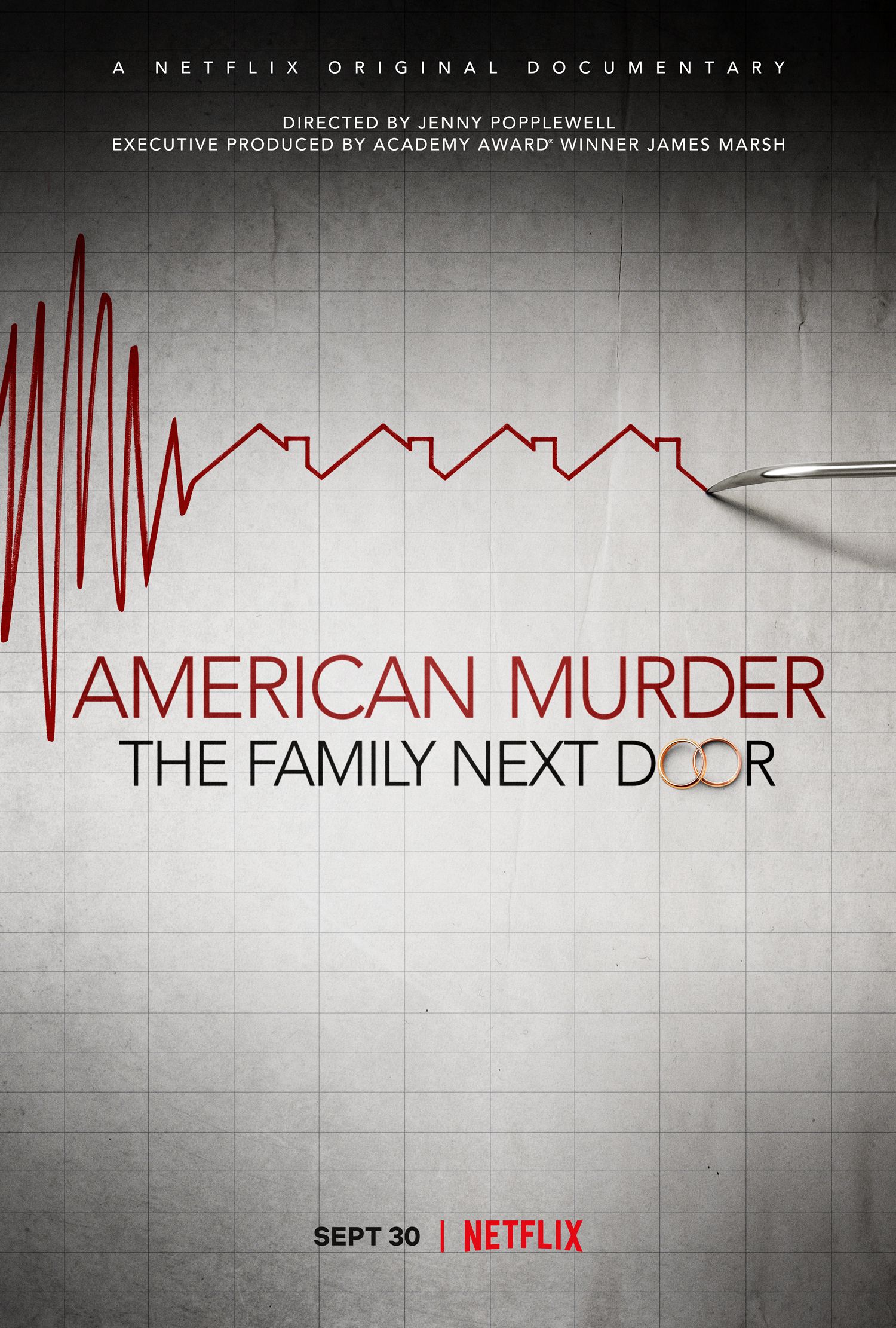 American Murder unpacks the reasons why Chris Watts murdered his pregnant wife, Shannon Watts, and their two young daughters, Bella and Celeste, in 2018. He claims it was to be with Nichol Kessinger, the woman he was having an affair with at the time, but the reasons seem more complex than that. The doc uses social media to tell a compelling story, featuring videos of the family from Shannon's Facebook account and texts she sent in an effort to repair their marriage.
Watch Now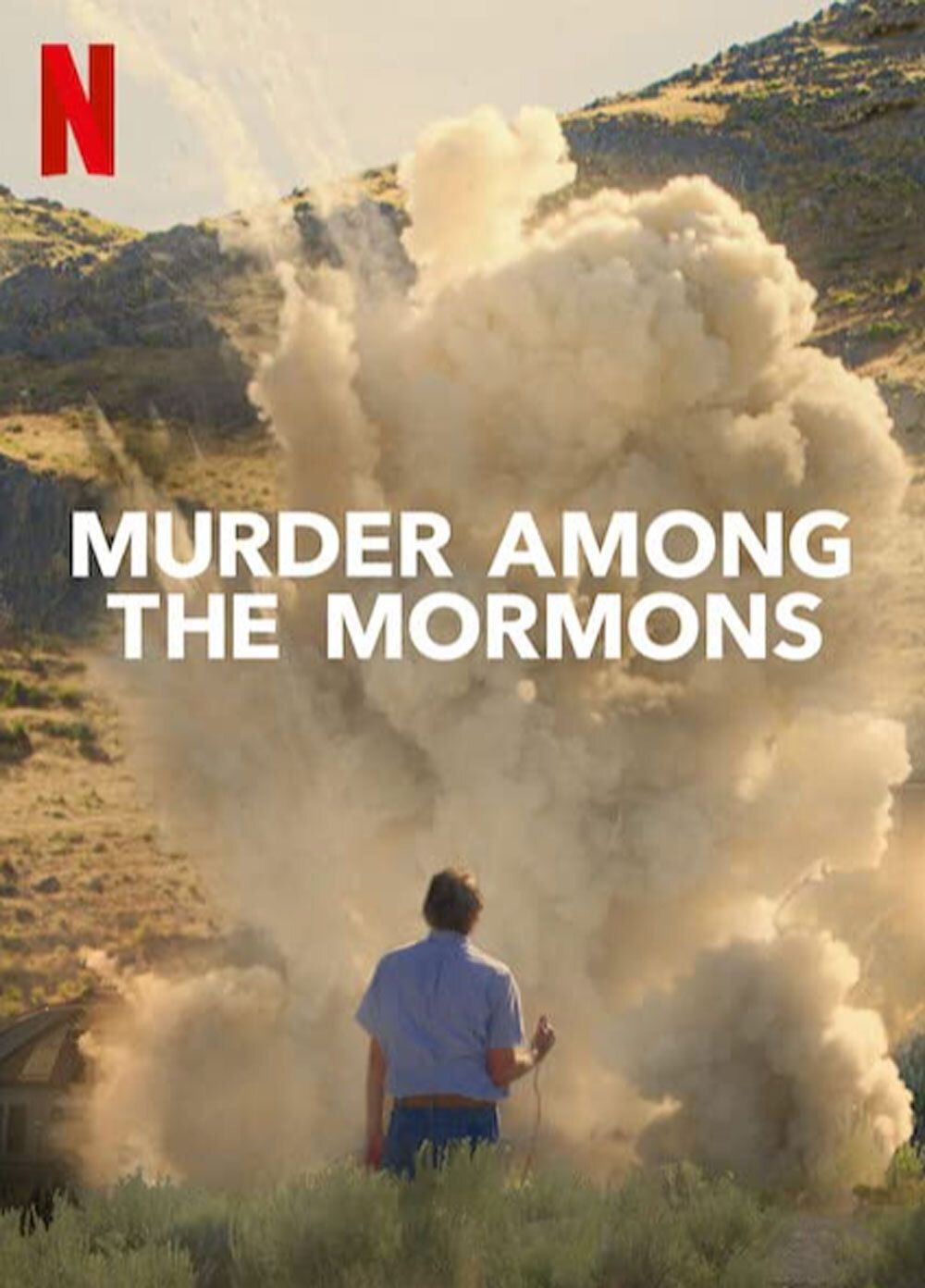 This three-part Netflix documentary delves into the mystery of the Salt Lake City pipe bombings in 1985 that killed two people and injured a third, Mark Hofmann, a victim-turned-suspect.
When Hofmann, known for "finding" (a.k.a. forging) historical Mormon documents, claimed to have the McLellin Collection—documents that would embarrass and undermine the standing of the LDS Church—he made a deal to get some cash for them. Thing is, since the docs didn't actually exist, he was about to be exposed as a fraud. What happens from there is an investigation that leads authorities to discover that Hofmann was never what he seemed.
Watch Now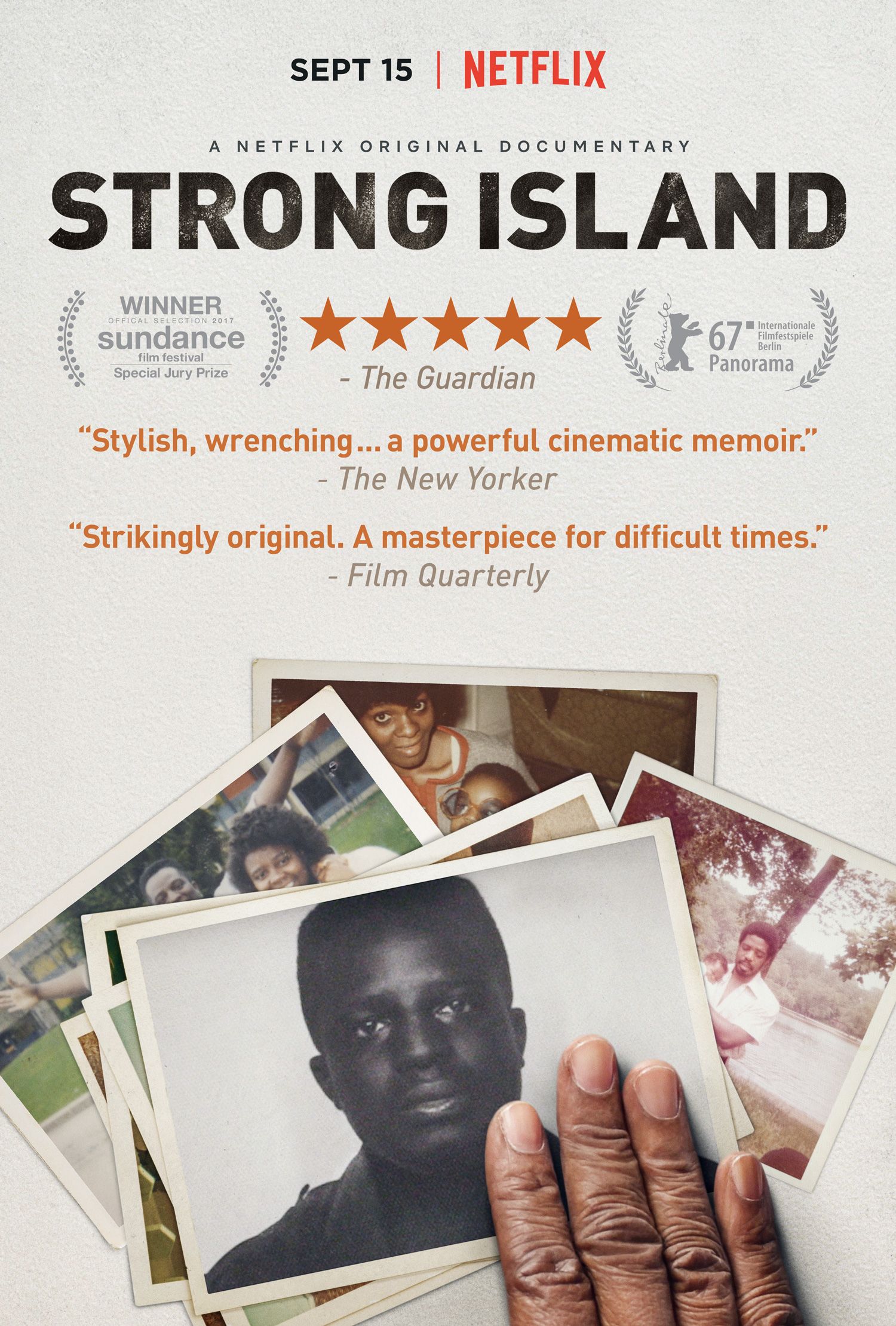 After sweeping at numerous film festivals, this Oscar-nominated documentary about William Ford, Jr., a 24-year-old Black teacher who was shot and killed by Mark P. Reilly, a 19-year-old white mechanic, has made its way to Netflix.
The film, directed and produced by Ford's sister, Yance Ford, delves deep into the way race and prejudice factored into the murder investigation (if you could call it that).
From the start, the district attorney was set on arguing that the shooting was in self-defense.
Watch Now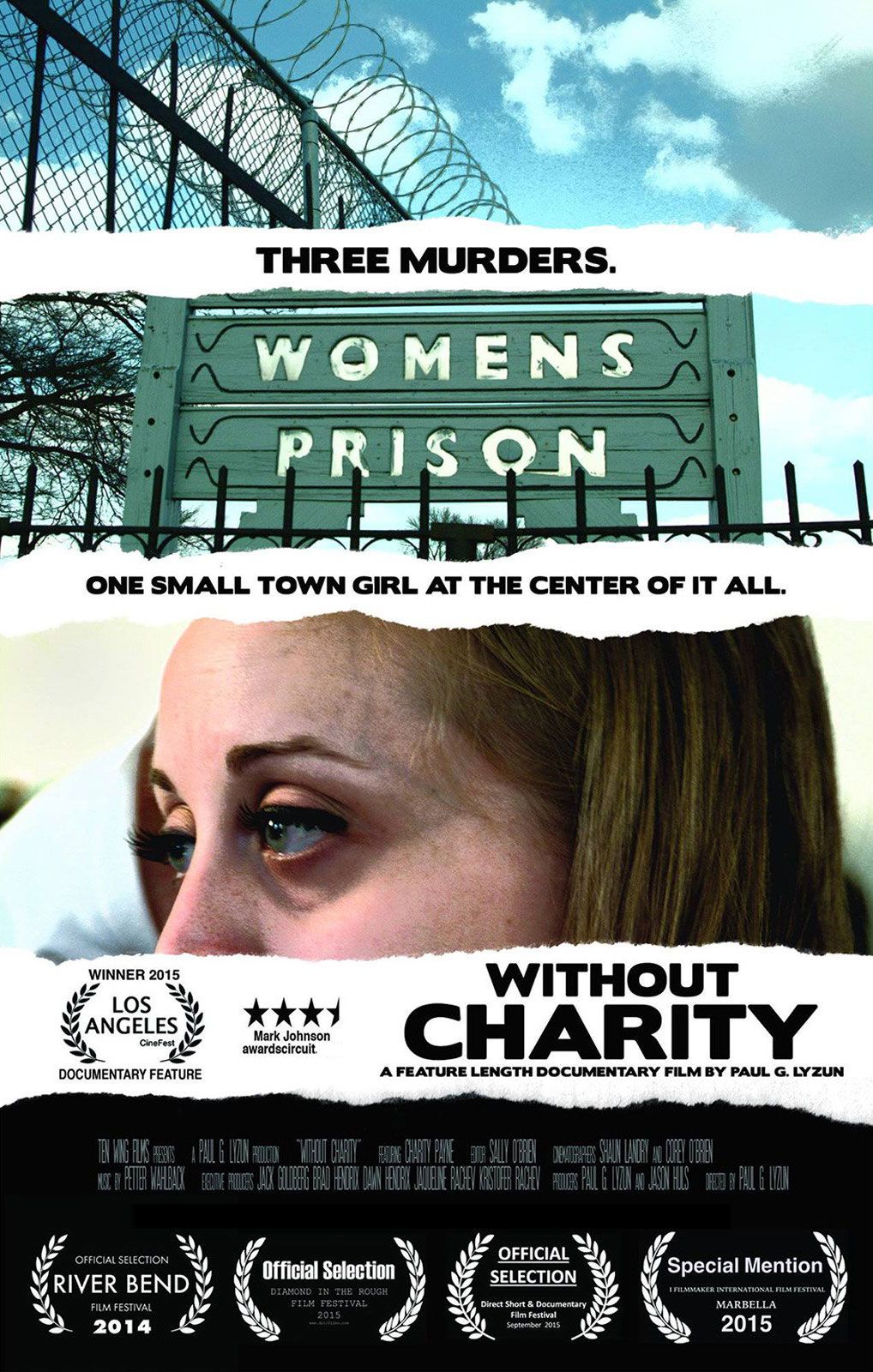 In this documentary, you'll get only one side of a murder case. Without Charity is about Charity Payne, a woman who, at 18 years old, helped four men plan to rob her ex-boyfriend's house. She told them how to bypass the alarm system, but when they got there, they ran into three carpenters who were making repairs.
All three were robbed, bound, and killed. Though she wasn't at the crime scene, her role was critical, so she was sentenced to prison. She served just four years of her 165-year sentence and, upon her release, told her side of the story.
Watch Now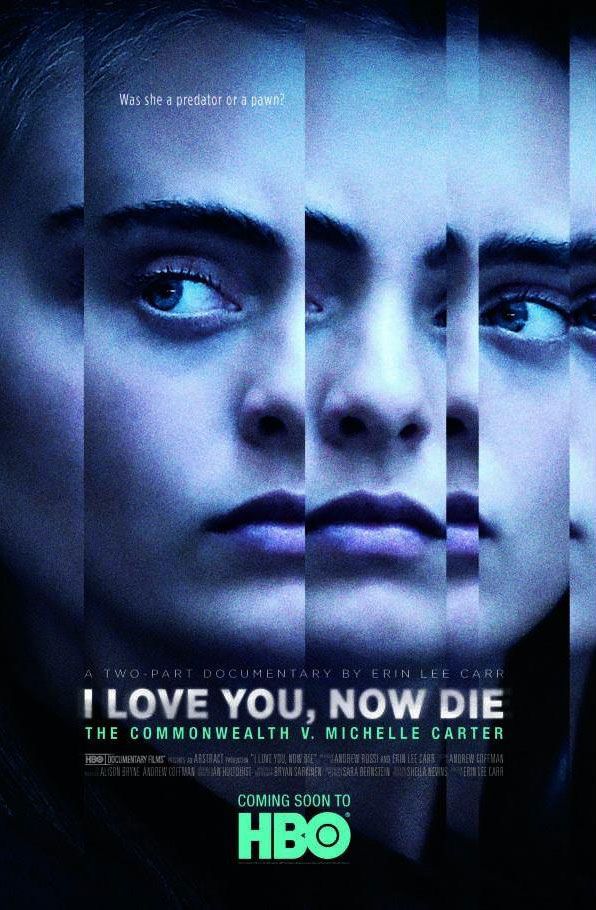 HBO's I Love You, Now Die by Erin Lee Carr, who also directed Mommy Dead and Dearest, tells the story of Michelle Carter, who was charged with involuntary manslaughter in the case of her boyfriend Conrad Roy's suicide. Carter encouraged Roy to end his life over text after he'd been expressing suicidal thoughts to her. The documentary tackles the way mental health and technology informed the case and eventually led to this teenager's conviction.
Watch Now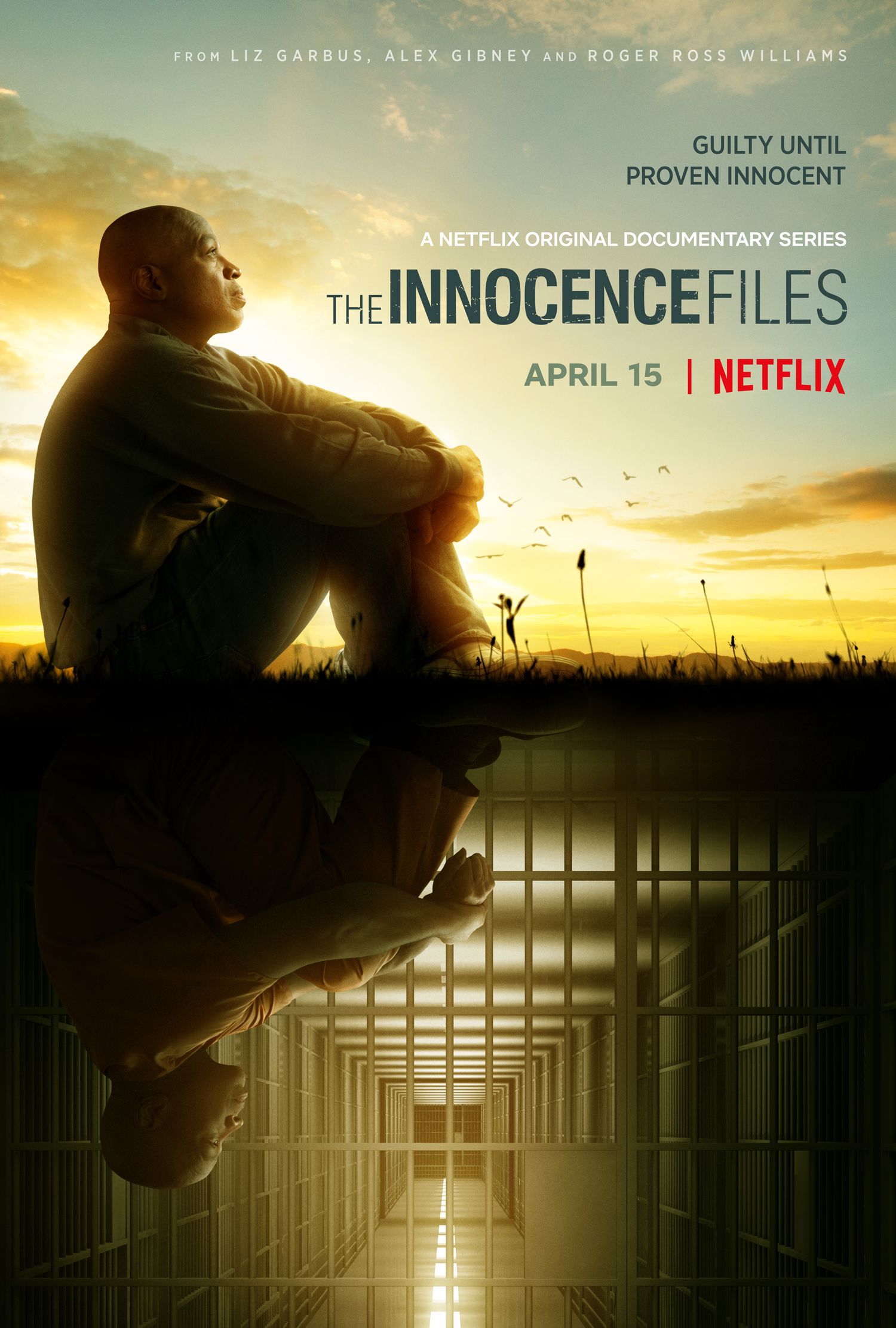 This nine-part documentary series depicts multiple convictions that have been overturned thanks to the work done by the Innocence Project (the same organization that freed the five innocent men known as the Central Park Five, whose stories were told in the documentary of the same name and dramatized in Ava DuVernay's When They See Us).
The Innocence Project uses DNA evidence to reinvestigate crimes and shed light on how this country's criminal justice system is, in many ways, flawed.
Watch Now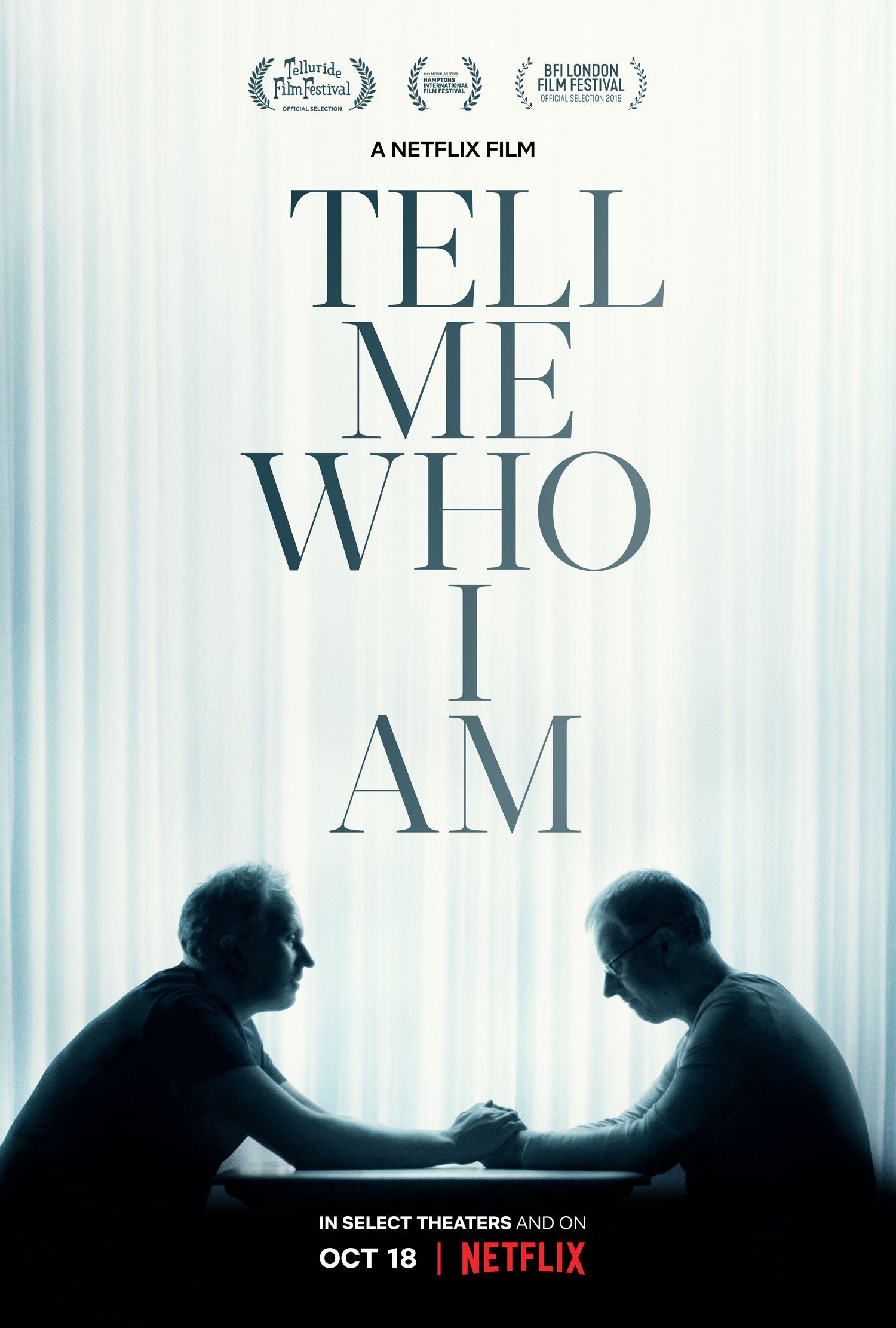 When Alex Lewis woke up from a three-month coma after a motorcycle accident in 1982 with no memory, his twin brother Marcus helped him piece his life together.
The thing is, Marcus wasn't telling Alex the truth. Marcus took advantage of the blank slate his brother was given to paint a completely new and normal life that didn't include the trauma and sexual abuse the two actually endured for the majority of their lives. In the documentary, Alex finally learns the truth.
Watch Now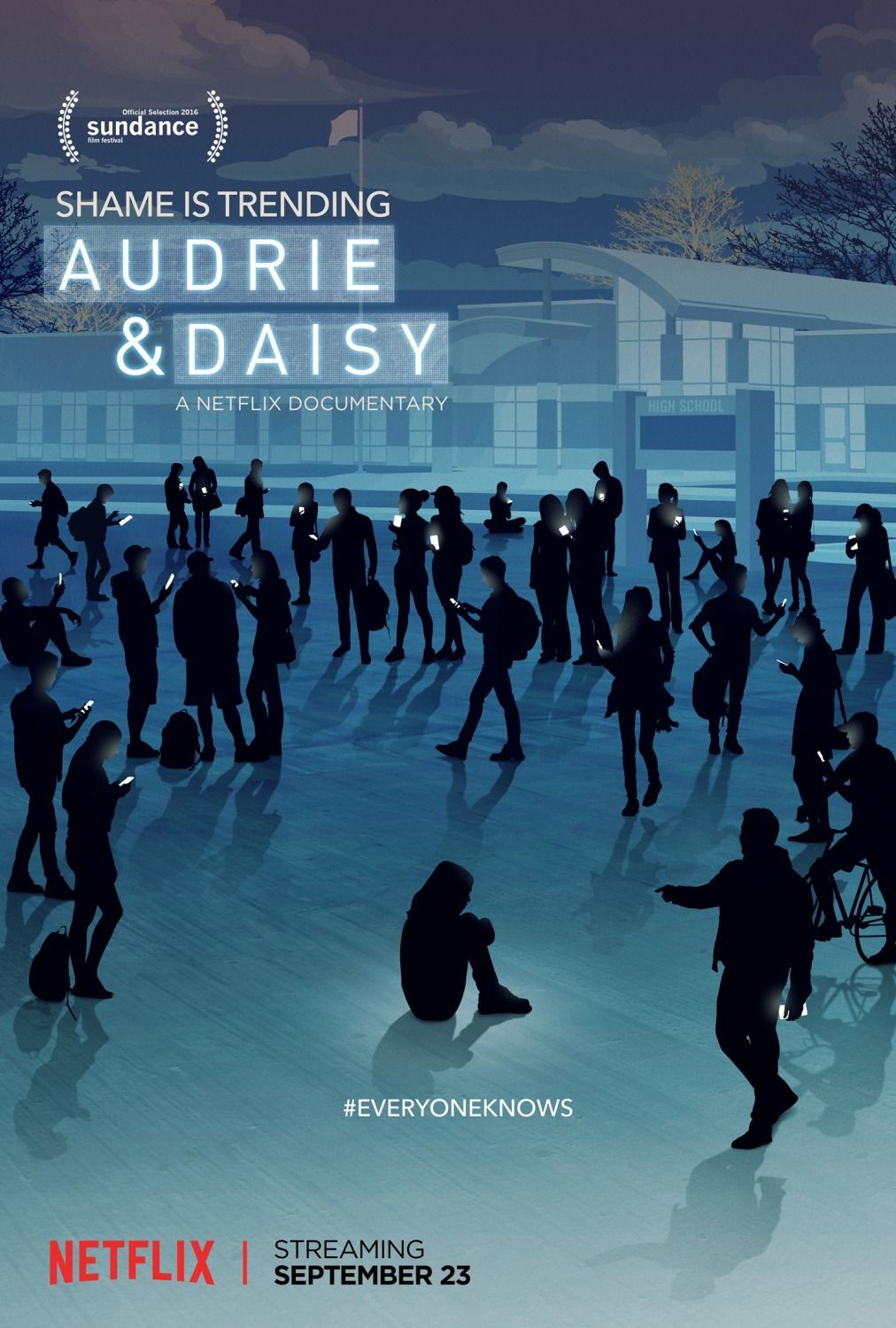 When two teen girls, Audrie Pott and Daisy Coleman are raped while unconscious, the people in the towns they live in are more concerned with protecting the boys who abused them instead of getting the girls justice.
Both endure online harassment and bullying. As a result, one of them commits suicide. In the documentary, Audrie Pott and her family describe what they went through, and how the justice system didn't do enough.
Watch Now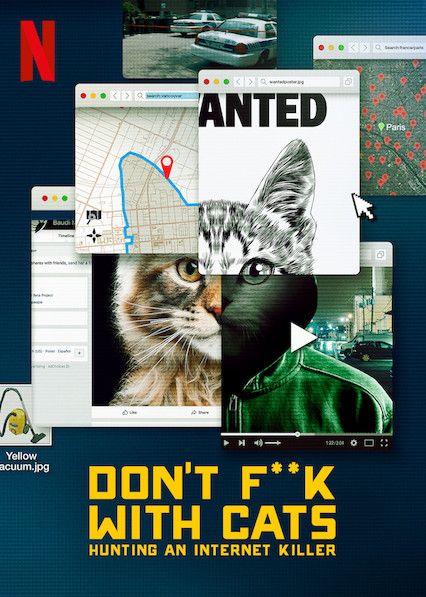 After filming himself torturing and killing multiple kittens, Luka Magnotta killed Lin Jun, a 33-year-old student from China. Like he did with the kittens, Luka filmed Jun's murder and then mailed Jun's body parts to Canada's liberal and conservative headquarters and two elementary schools. The documentary focuses on the online community who dedicated themselves to tracking down and getting Magnotta convicted of his crimes.
Watch Now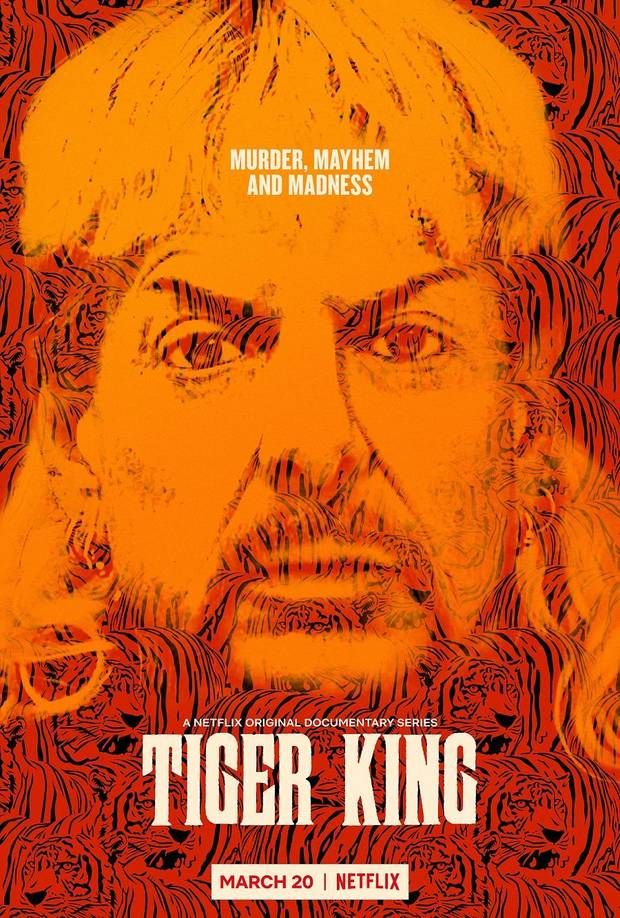 Netflix's true crime docuseries is something else. It follows Joe Schreibvogel, a.k.a. Joe Exotic, who calls himself the "Tiger King." The mullet-headed man was obsessed with wild cats and owned thousands of them, which he housed at his private Greater Wynnewood Exotic Animal Park (also referred to as the G.W. Zoo) in Oklahoma. Joe ended up going to jail after reportedly putting a hit on a rival, and, believe it or not, things get even more intense from there. (Worth noting: This doc is brought to you by the creators of Fyre.)
Watch Now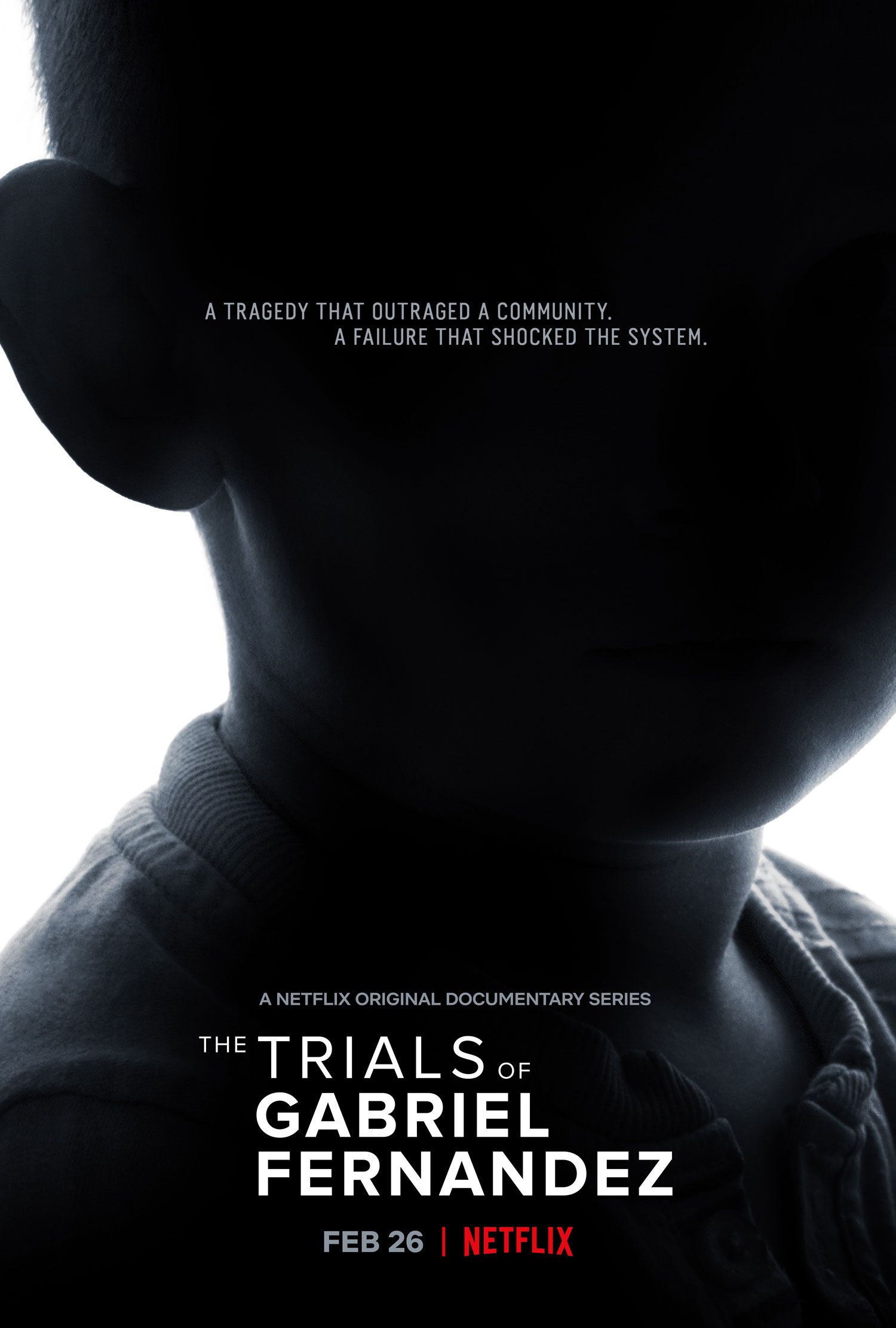 This Netflix docuseries tells the true story of the torture and murder of 8-year-old Gabriel Fernandez. His mother Pearl Sinthia Fernandez and her boyfriend Isauro Aguirre were later charged and sentenced for the crime. The film explores the case, while trying to investigate the overall system that failed to protect Gabriel and other vulnerable children like him.
Watch Now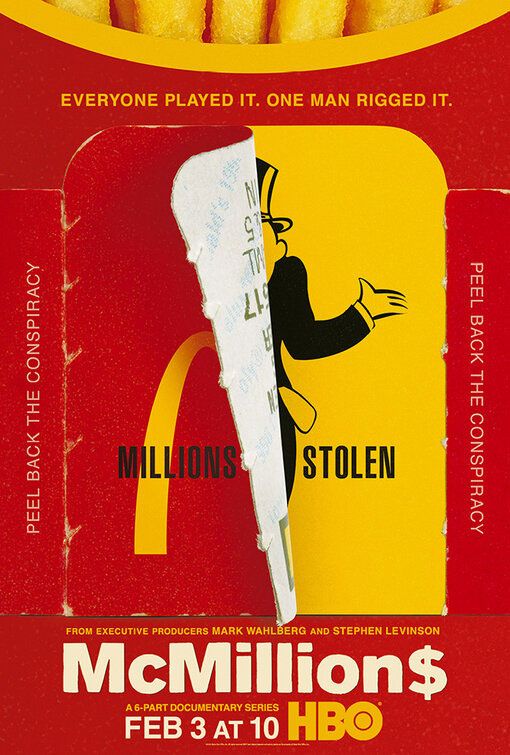 This HBO documentary series tells the bizarre story of how former police officer Jerry Jacobson wound up stealing millions through McDonald's Monopoly game. Jerry was in charge of security for the agency that ran McDonald's promotion and used a wide network of co-conspirators to rig the game for more than a decade. This series features interviews with the FBI agents who took him down, McDonald's executives, lawyers, and more.
Watch Now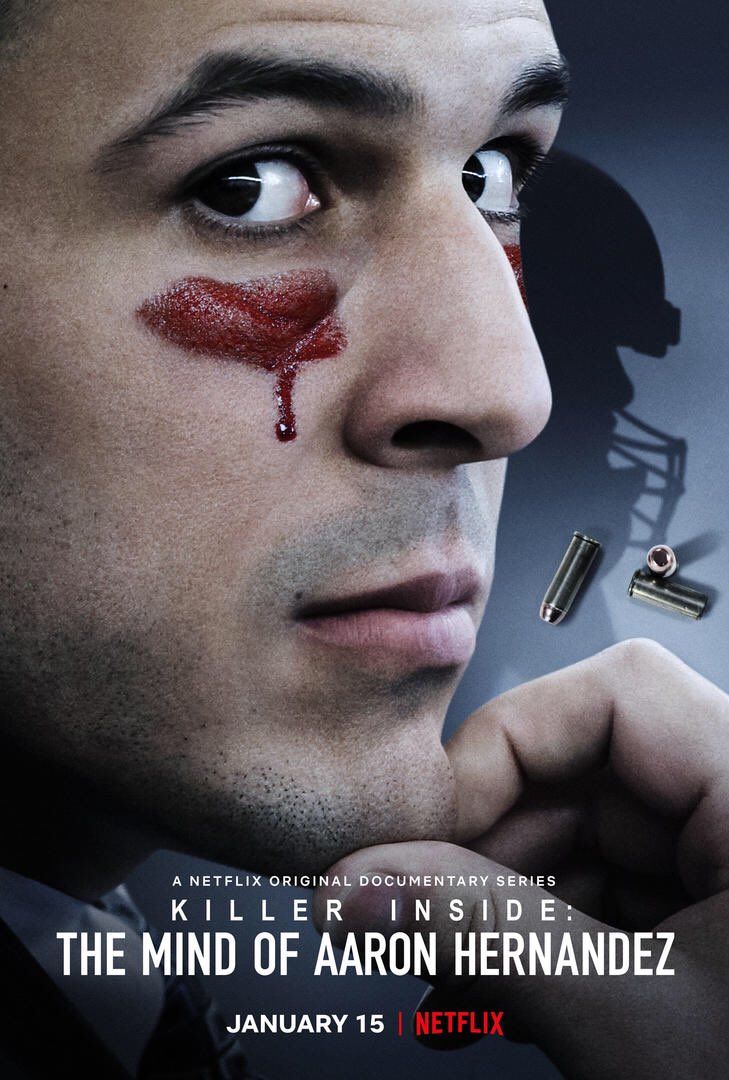 Sports fans and true crime fans alike have been buzzing about Killer Inside, which delves into former Patriots star Aaron Hernandez's life and death. He was sent to jail for the murder of his fiancée's sister's boyfriend and later died by suicide in prison. The docuseries explores what went wrong in Aaron's life, through interviews with friends, players, and others close to him.
Watch Now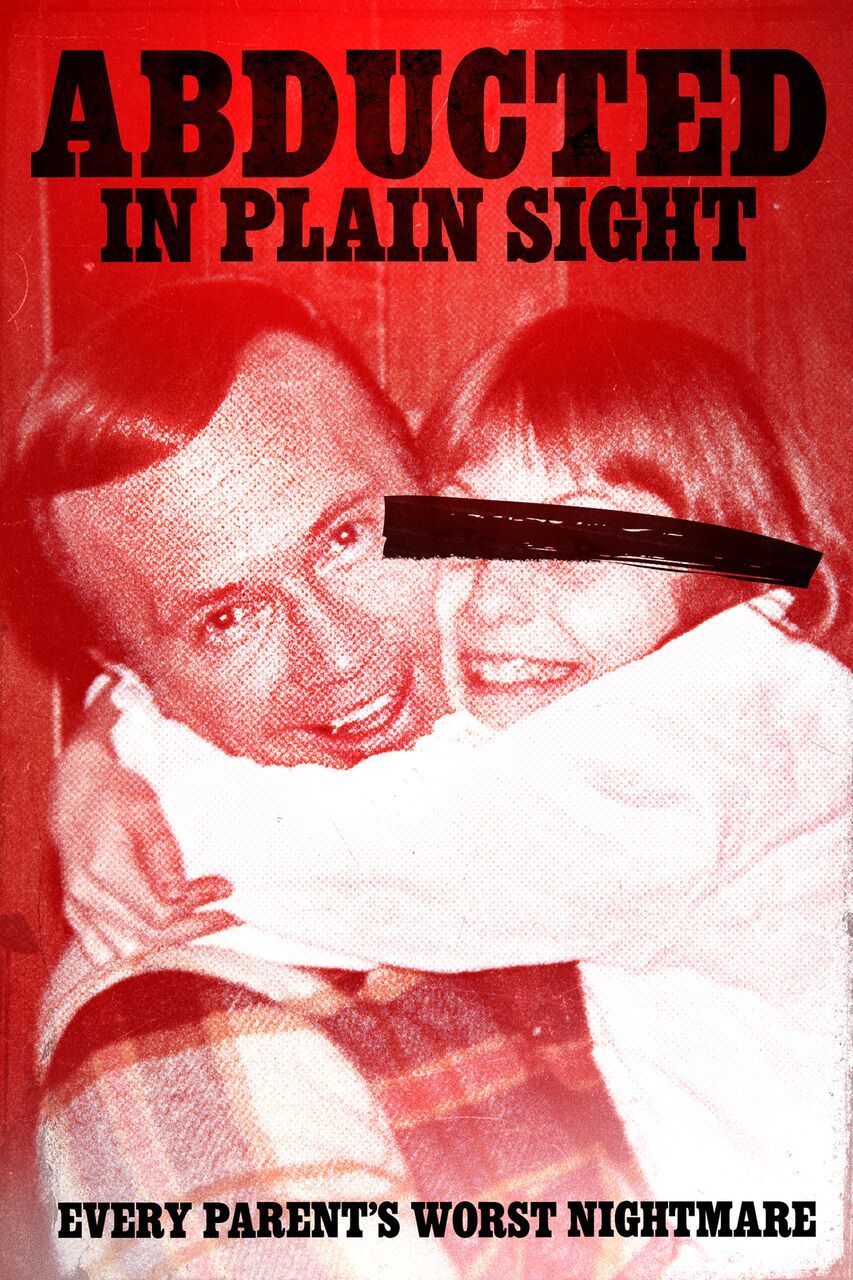 Buckle up, folks: This is one of those stories that becomes more mind-boggling by the second. In the 1970s, a young girl, Jan, was kidnapped by her trusted and charming neighbor—twice—right under her parents' noses. Um, how could that even happen?
Well, interviews with Jan (now all grown up) and her family show how the kidnapper groomed her to trust him—so much so that she was vocally adamant about wanting to be with him. He also manipulated her parents to insane heights. And that's not all: an alien abduction is involved, too. Because why not…?
Watch Now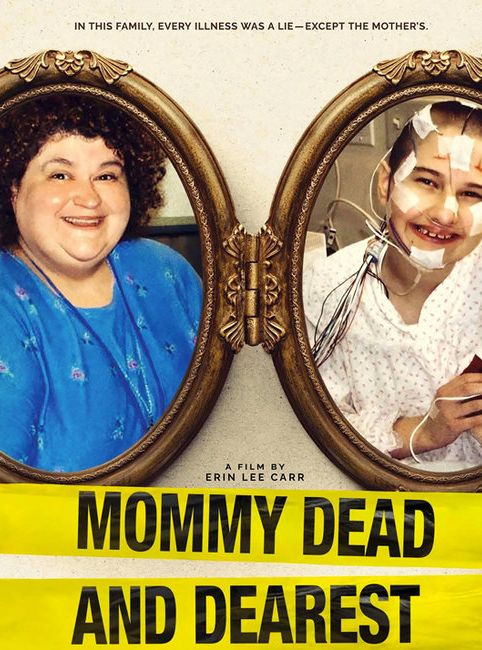 Honestly, Gypsy Rose Blanchard's story is next level. Her mom, Dee Dee, convinced her she suffered from illnesses like leukemia and muscular dystrophy when, in reality, she was fine. Why? Dee Dee likely had Munchausen syndrome by proxy, so she led everyone to believe that her daughter was gravely ill. Well, Gypsy Rose was over it—and took some extreme measures.
Watch Now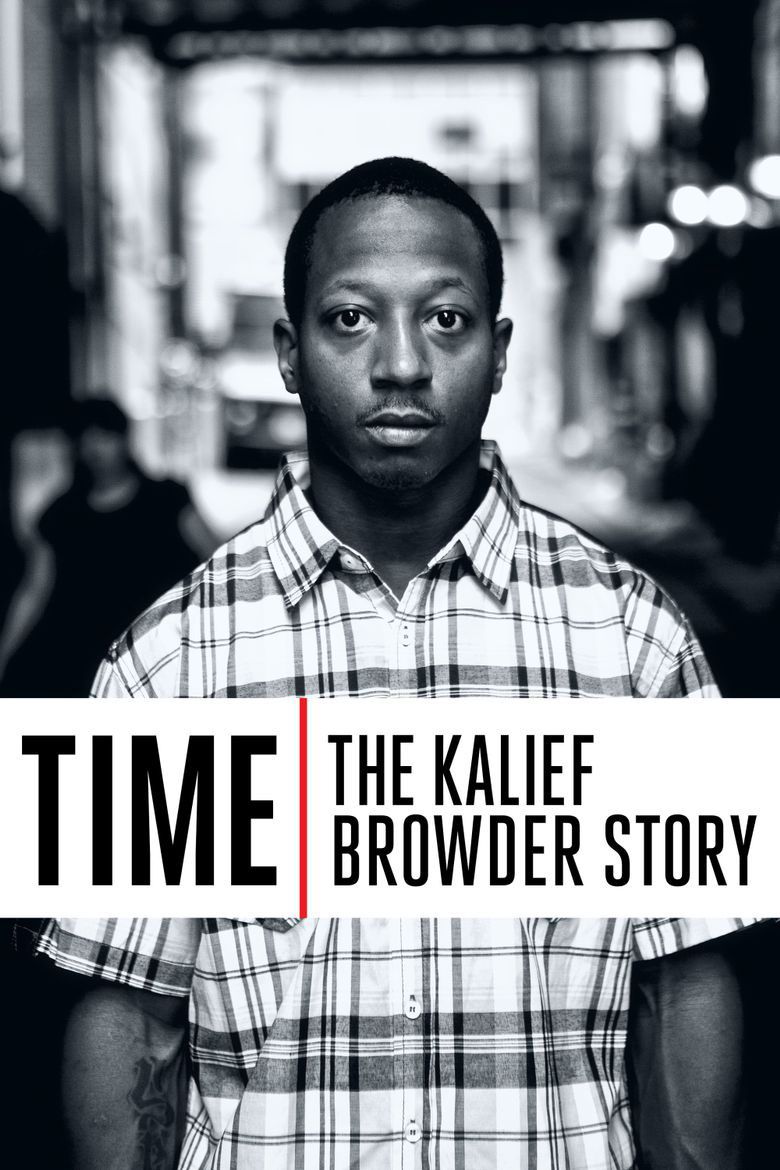 Kalief Browder had no idea walking home from a party one night would change his life forever. At 16, he was questioned about a stolen backpack. He wasn't convicted, but he wasn't let go, either. Browder spent three (!!) years in the rough and tough Rikers Island, two of which were in brutal solitary confinement. Eventually, he got out, but his mind was forever transformed.
Watch Now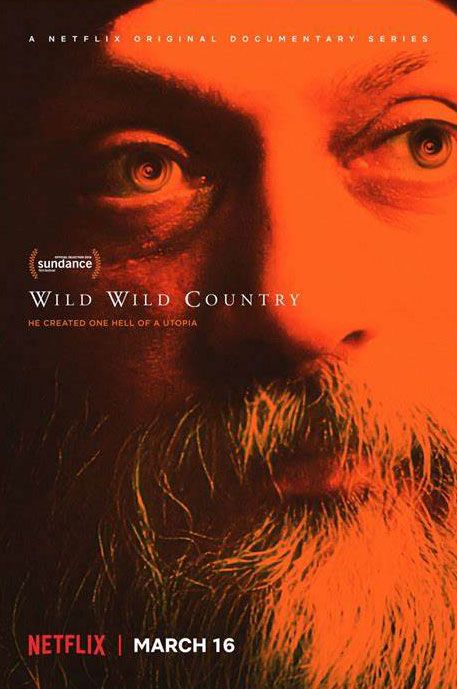 **Cue swirl of red and orange everything** When cult leader and Indian guru Bhagwan Shree Rajneesh (you can call him Osho) and his personal assistant planted new roots in a small Oregon town, the new neighbors were less than happy. As tensions rose between the Rajneeshees and townies, the cult goes from utopia to total chaos.
Watch Now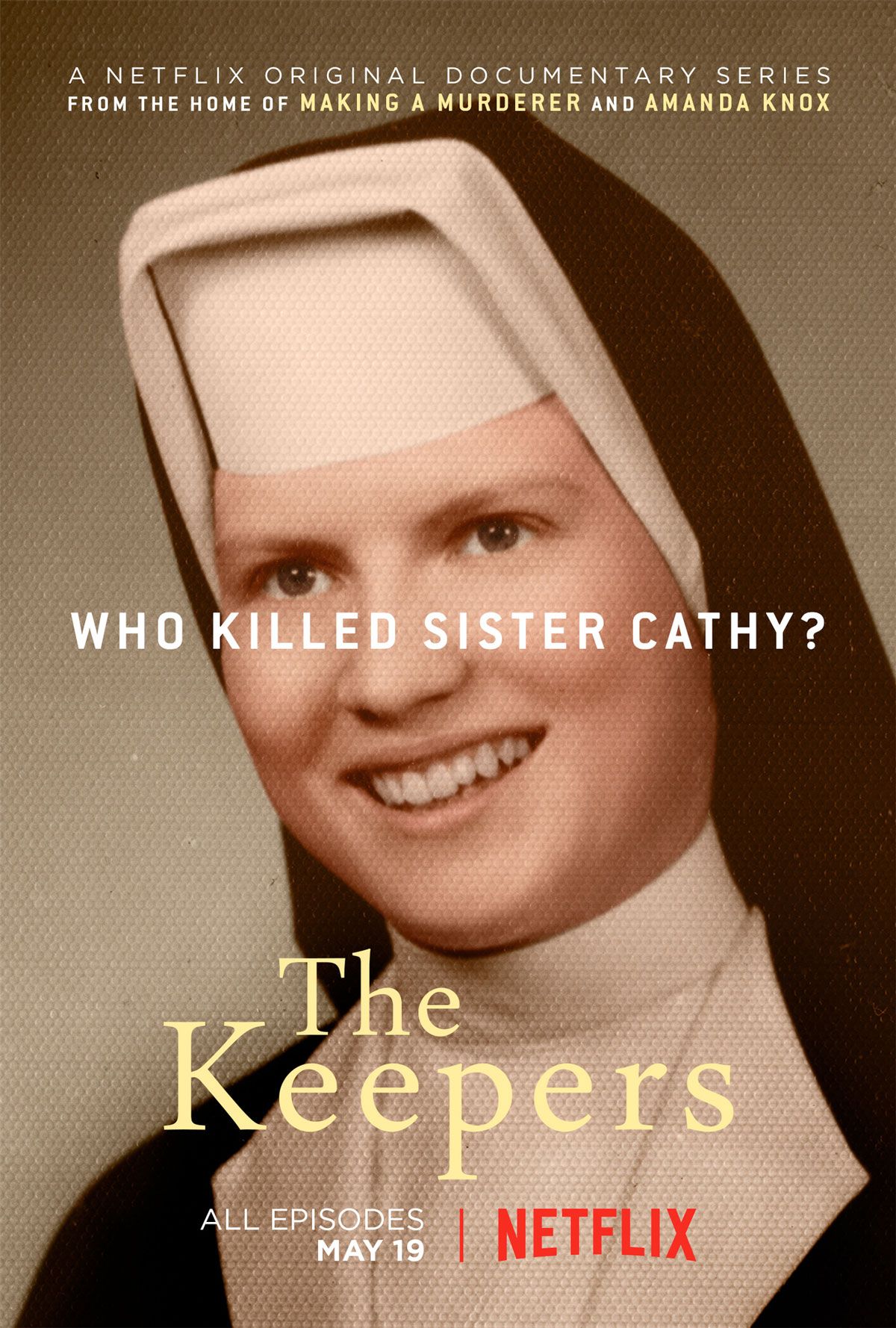 Who killed Sister Cathy? The case still isn't all-the-way cracked, but the search for the nun's murderer upturned years of shocking clergy abuse and a massive cover-up from both the church and local authorities. Hearing what harm was done to young girls in a supposed safe space will make your stomach turn. The doc centers on two women acting as amateur detectives, in an effort to keep Sister Cathy's story and compassion alive.
Watch Now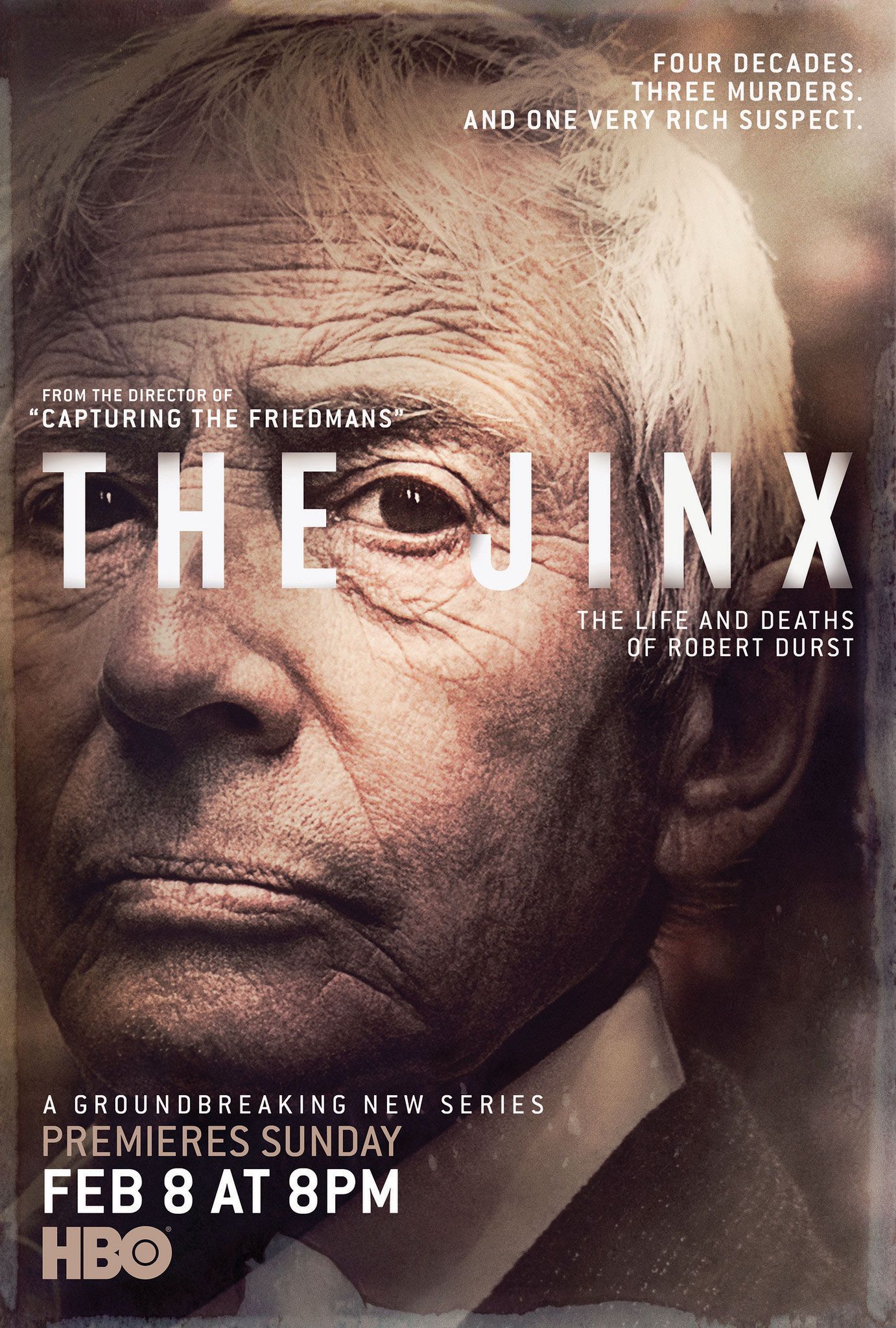 Quick true-crime history lesson: In 1982, the wife of New York real estate heir Robert Durst disappeared. In 2000, his friend was killed. A year later, so was his neighbor. It might just be me, but I see one common denominator here. Durst agreed to be interviewed for the documentary, but he's probably kicking himself in the butt for it. Get ready to obsess over whether he's innocent or guilty.
Watch Now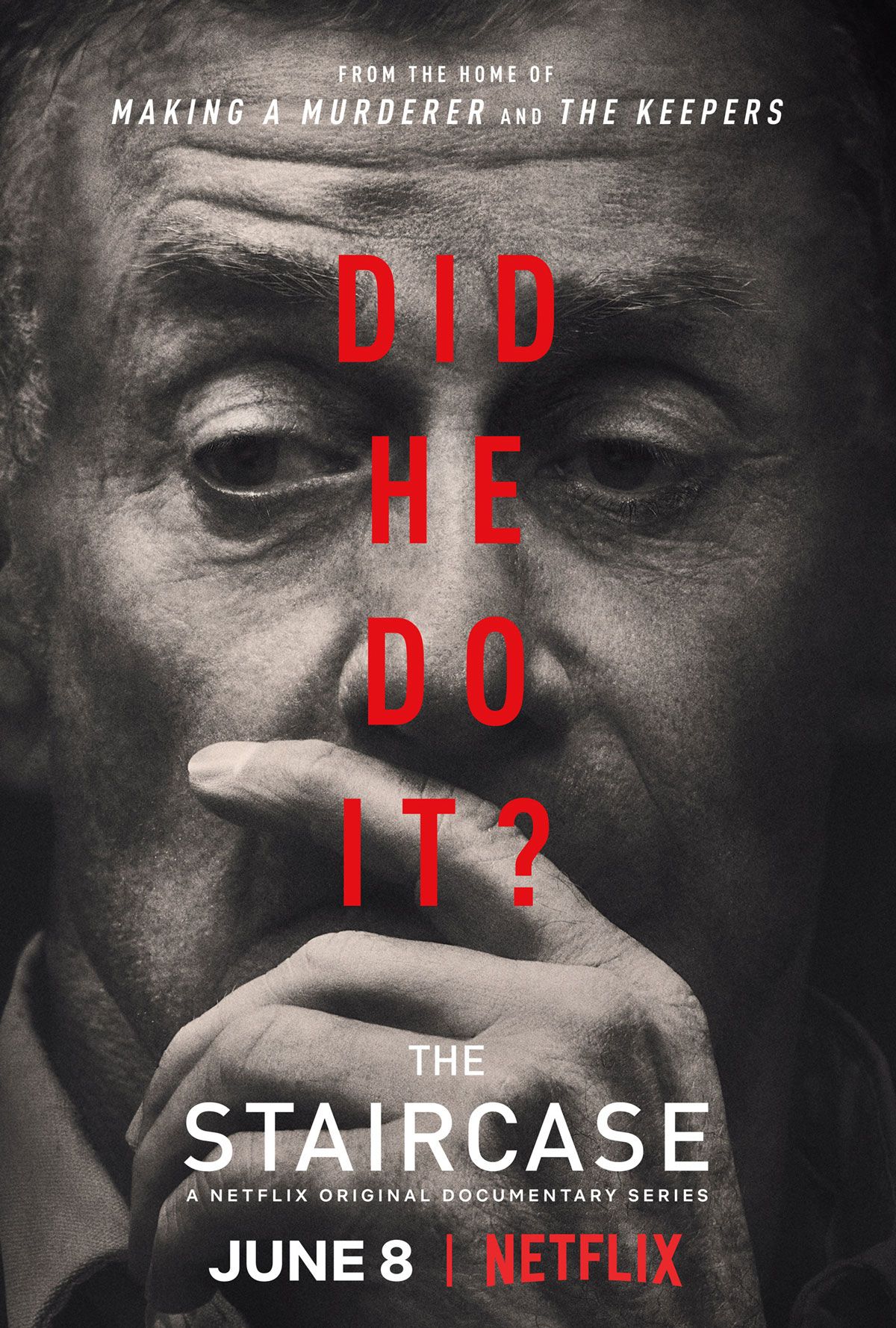 When a wife dies, the husband is usually the first person people suspect. Just ask Michael Peterson. He said his wife suffered a fatal—yet accidental—fall down the stairs, but a lengthy legal battle full of head-scratching details and secret lives suggested otherwise. Oh, and some food for thought: Peterson was a crime novelist. Funny, huh?
Watch Now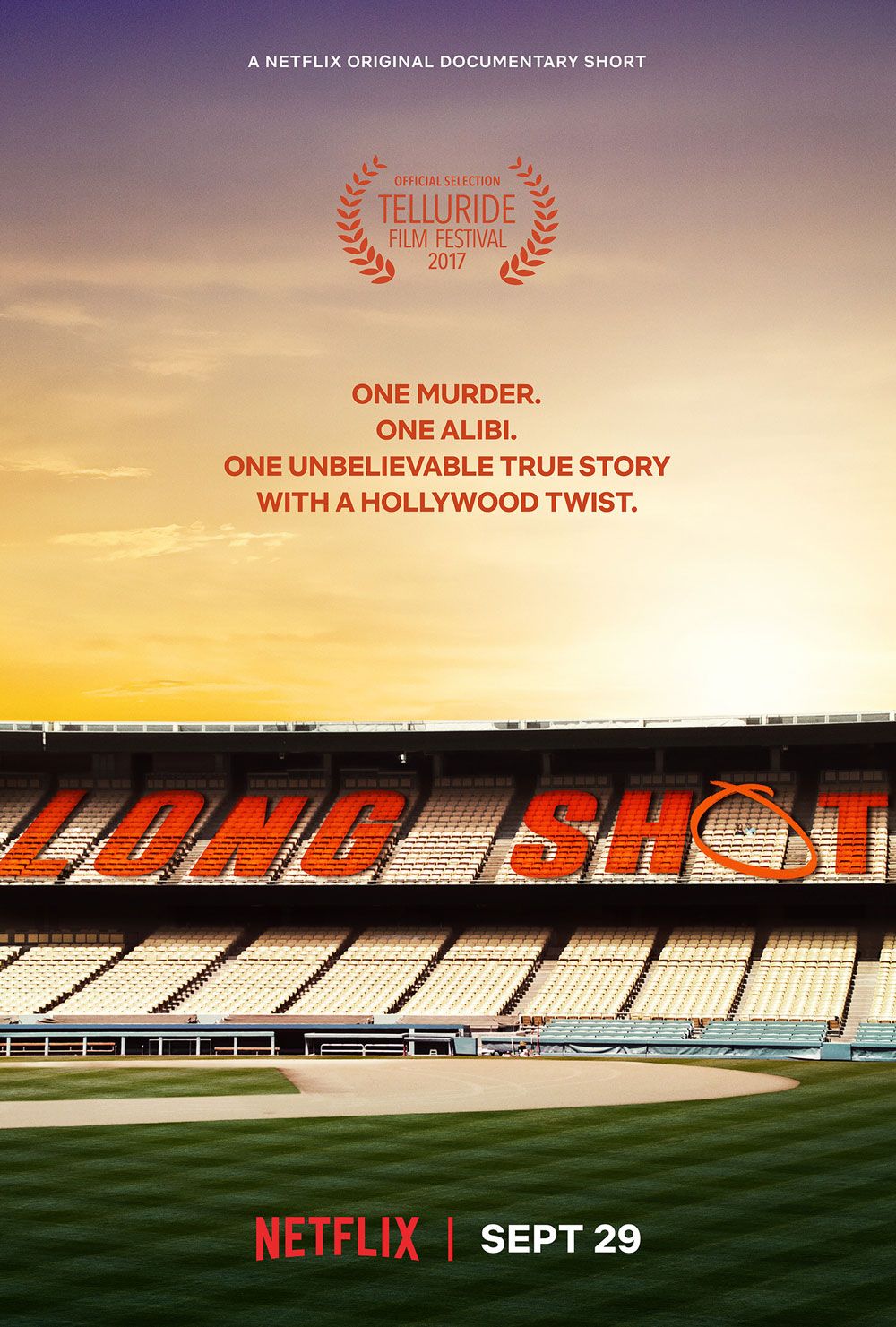 Juan Catalan had a tough break, but was saved by a stroke of luck. He was arrested for a murder he didn't commit. His alibi? A Dodgers game. The hard part? Proving he was actually there. It's wild, but it turned out the only thing standing between his freedom and a potential death sentence was Curb Your Enthusiasm's Larry David (a.k.a. the most Larry David thing to happen to Larry David).
Watch Now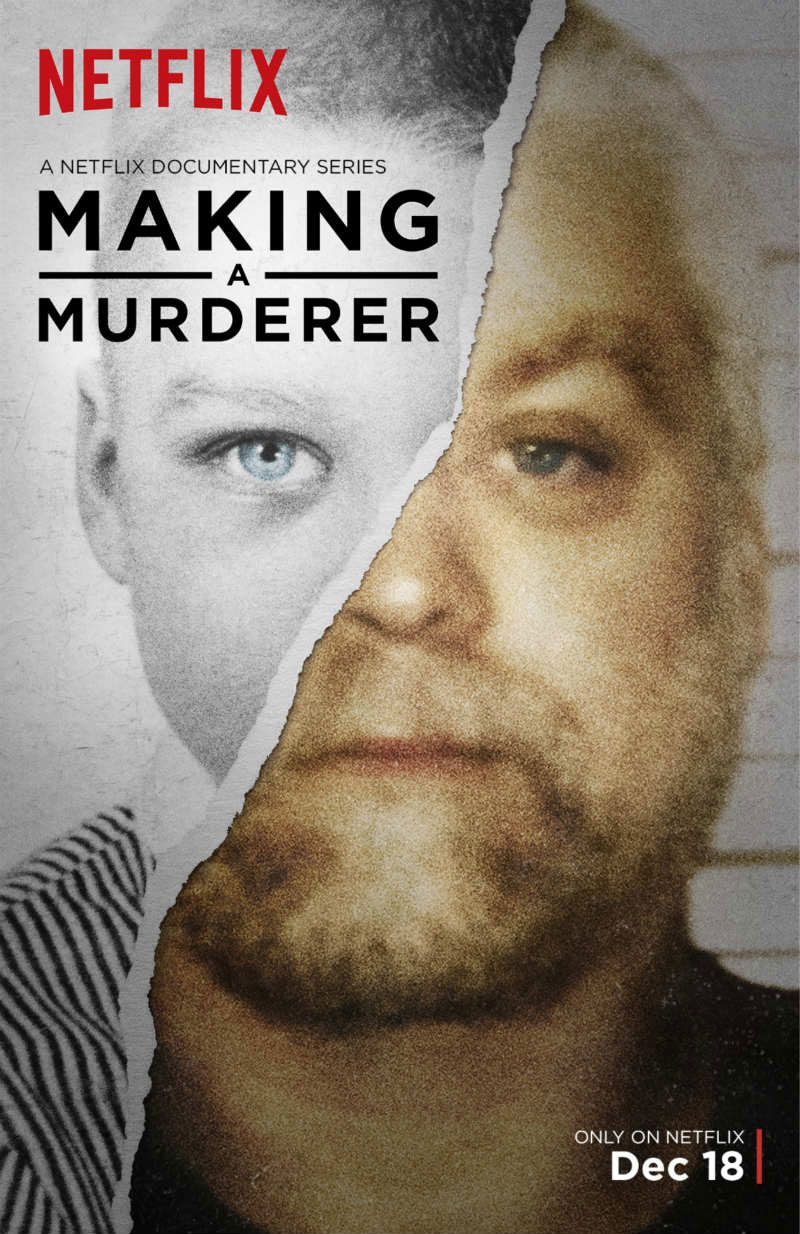 True crime buffs know all about Stephen Avery. But ICYMI, a brief refresh: Avery was wrongfully convicted of sexual assault and attempted murder, but served 18 years in prison before he was released. Then, four years later, he was convicted of another murder. Like the first time, he said he was innocent and was framed by police. But can lightning really strike twice?
Watch Now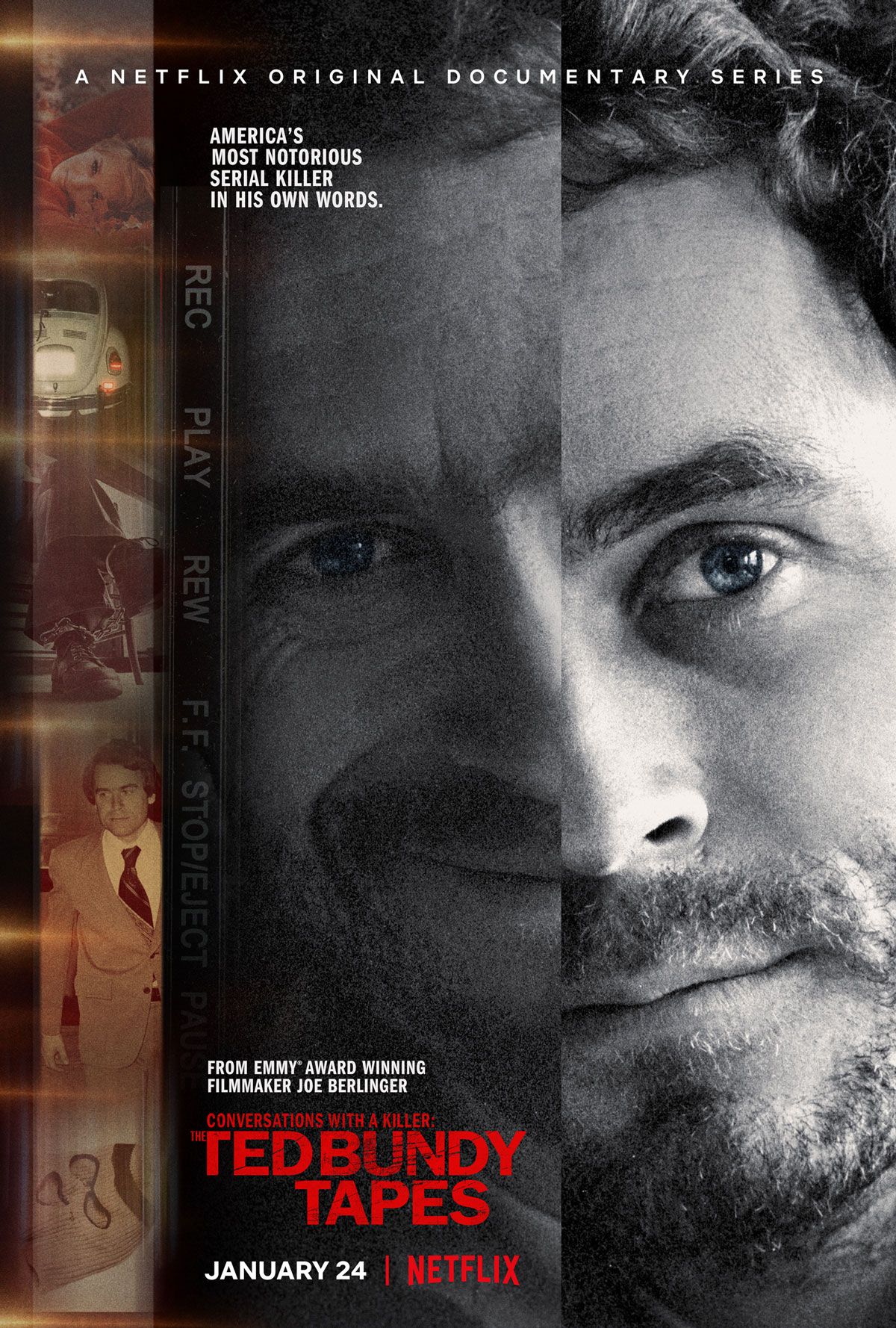 Hopefully listening to a serial killer's real voice doesn't totally skeeve you out, because Ted Bundy's is all over this four-part series. Get ready to hear excerpts from over 100 hours of interviews with Bundy from behind bars. Outlining his childhood, grisly murders of over 30 women, prison breaks, and televised trial, you'll see how a serial killer could be so monstrous and still have the media wrapped around his deadly finger.
Watch Now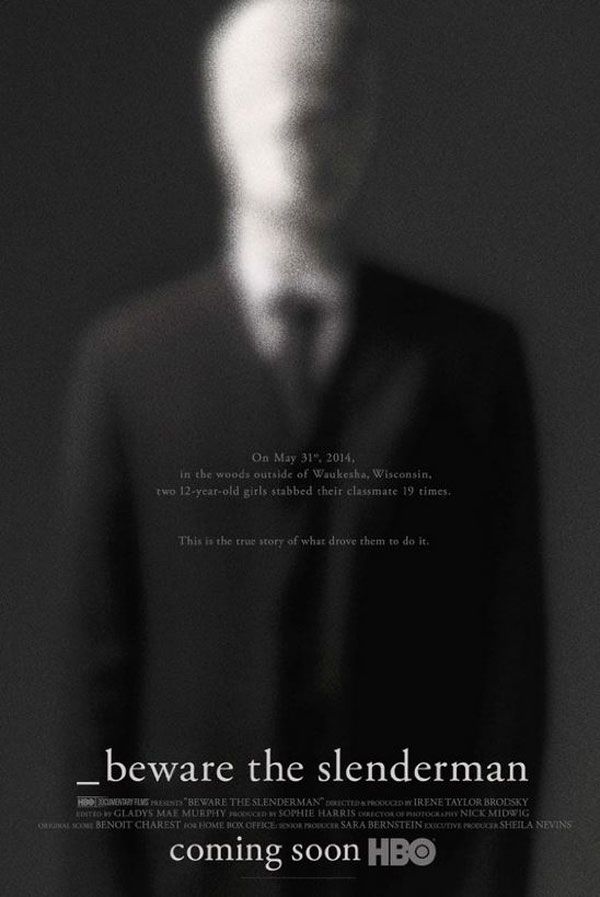 The internet has its scary corners, and the Slenderman myth lurks in one of them. In 2014, two 12-year-old girls lured their friend into the woods and tried to kill her as an offering to Slenderman. Thankfully, she survived. The documentary weaves together interviews with those close to the case and homemade Slenderman footage to show how the viral tale caught fire online. Warning: The visuals aren't for the faint of heart.
Watch Now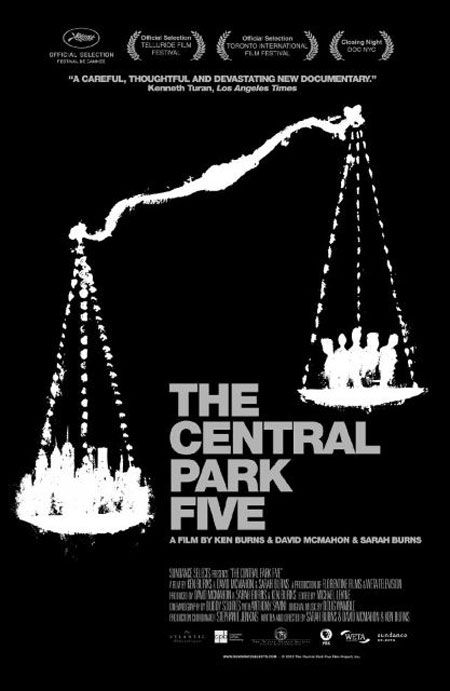 In 1989, a female jogger in Central Park was sexually assaulted and left for dead. The police accused five black and Latino teenagers from Harlem, even though there wasn't evidence they were connected to the crime and their confessions were coerced. Two wrongs don't make a right, but nevertheless, the teens spent years behind bars before the real culprit owned up to it. If you want more of this story, add Ava DuVernay's new drama miniseries When They See Us to your list.
Watch Now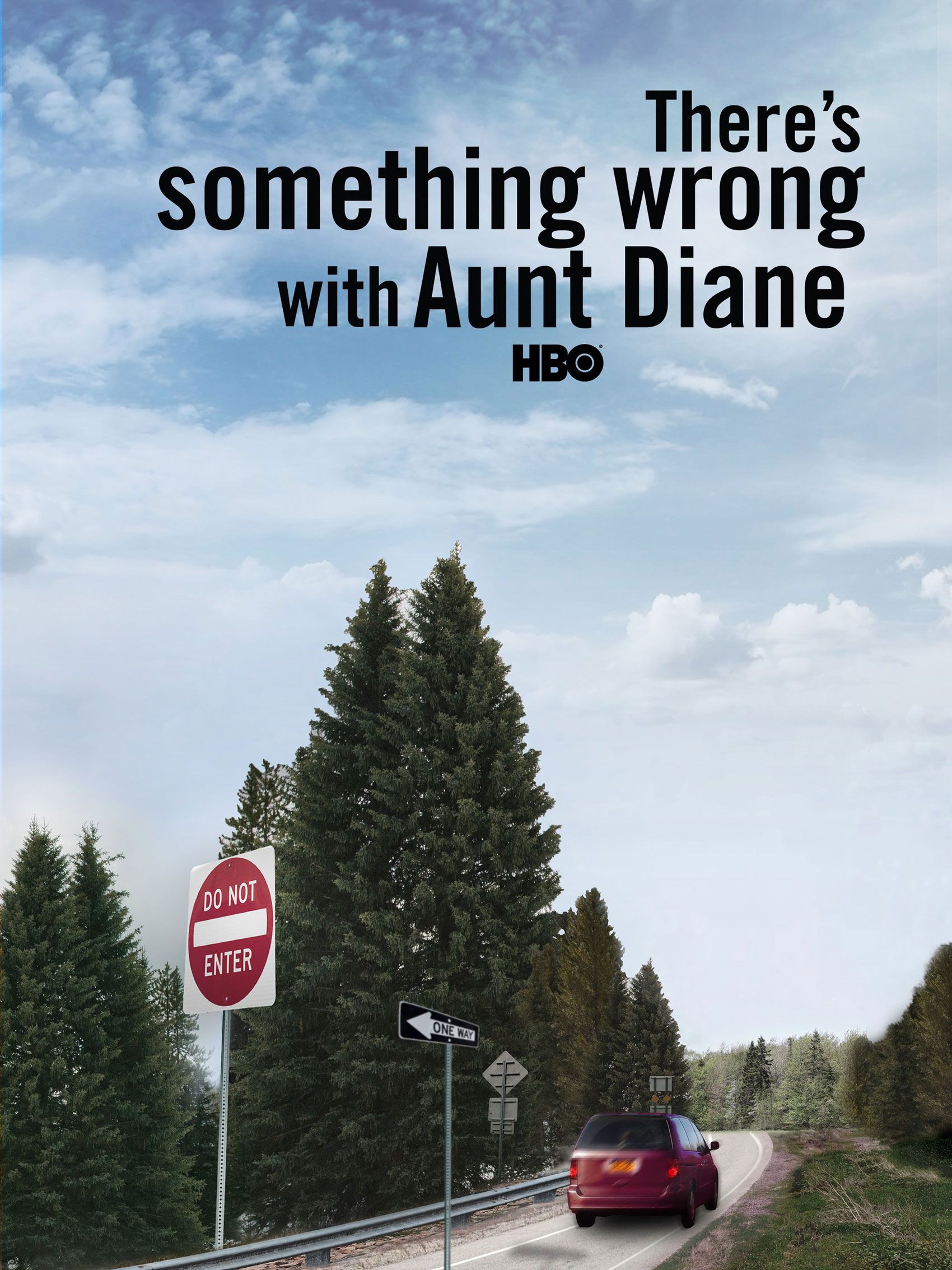 Diane Schuler was driving a familiar route home from vacation when she crashed into an oncoming car, killing herself and seven others (including her daughter and three nieces). People saw her as the perfect mother who wouldn't endanger a soul, but she had something to hide. At the time of the accident, her blood alcohol concentration was twice the legal limit and she had a high level of THC in her blood. And that's only the beginning of the mystery…
Watch Now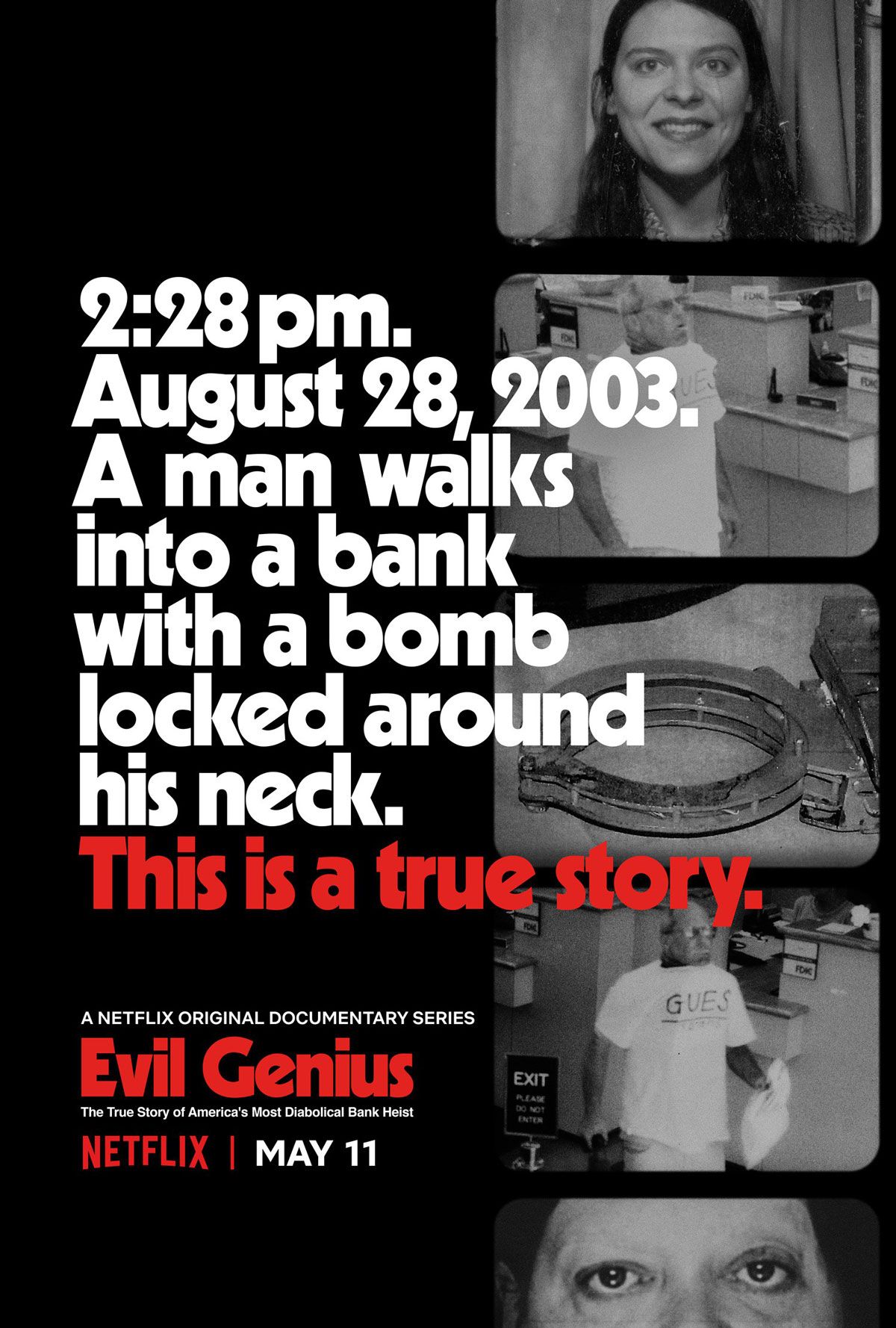 One day, a man walked into a bank with a bomb locked around his neck, demanding money. It sounds like a twisted twist on the "A man walked into a bar…" joke, but with a not-so-funny ending. Spoiler alert: It, uh, didn't end well for him. And that was all before two more bodies mysteriously turned up. Even the police were like, "WTF." Who's the "evil genius" behind this dark game? You'll just have to watch to find out.
Watch Now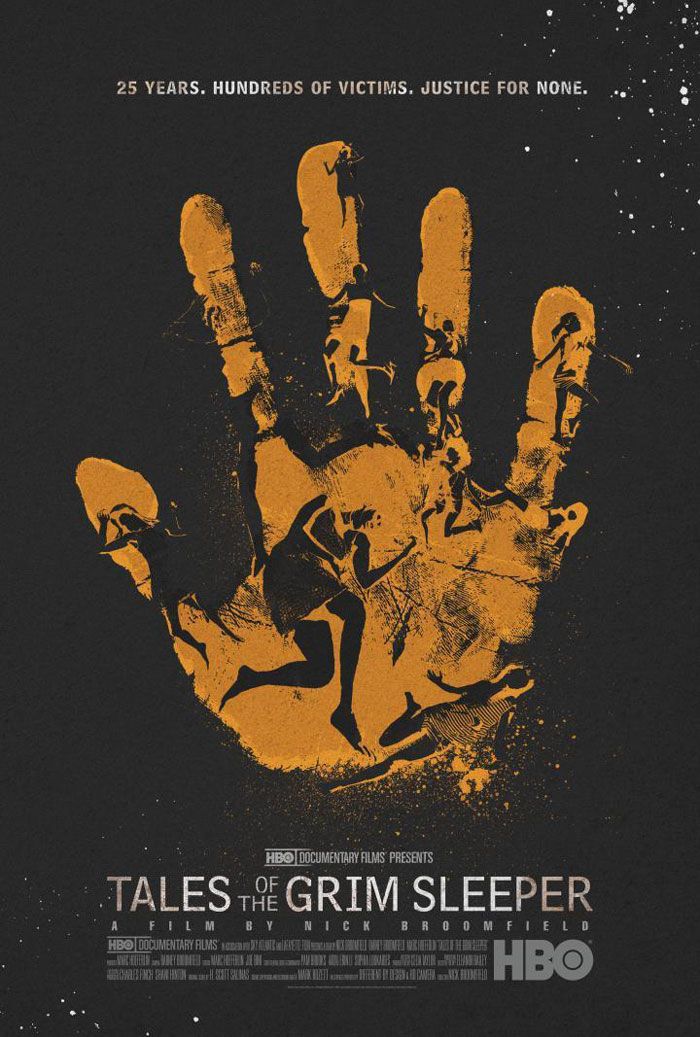 Honestly, it took too long for police to find Lonnie Franklin Jr., a serial killer responsible for the deaths of 10 women of color in a poor South Los Angeles community. You can probably figure out why, but just in case, here's a (pretty big) hint: He gave police 14 years in between murders to find him, for goodness sake! The documentary isn't so much about his crimes, but more about how a killer could be on the loose for two decades—right under people's noses.
Watch Now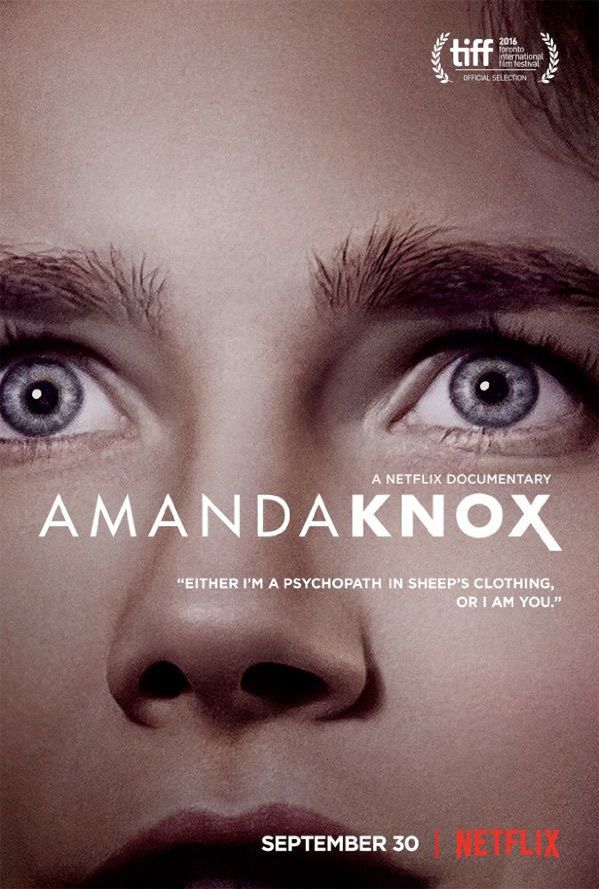 College students fantasize about the adventures in store for them on a semester abroad (especially in Italy!). But for Amanda Knox, that international dream trip turned into a real-life nightmare when she was charged—twice—with murdering her roommate. Amanda was acquitted in both instances, but it didn't quite make up for the whirlwind of fake tabloid stories and mess of convictions and appeals she endured.
Watch Now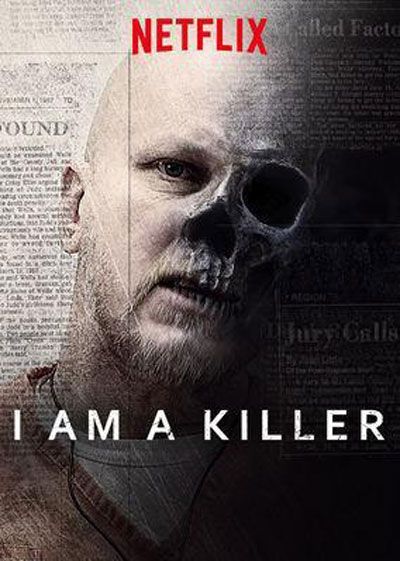 Ever wondered what goes on inside the mind of a murderer? Nope, me neither (just kidding, here I am). If you're a fan of Mindhunter, then you won't be able to resist this docuseries. Each episode follows an inmate sentenced to death for capital murder, and, sometimes, the killers go into some gnarly detail about their crime or prison life. It's about as close to death row as you want to get.
Watch Now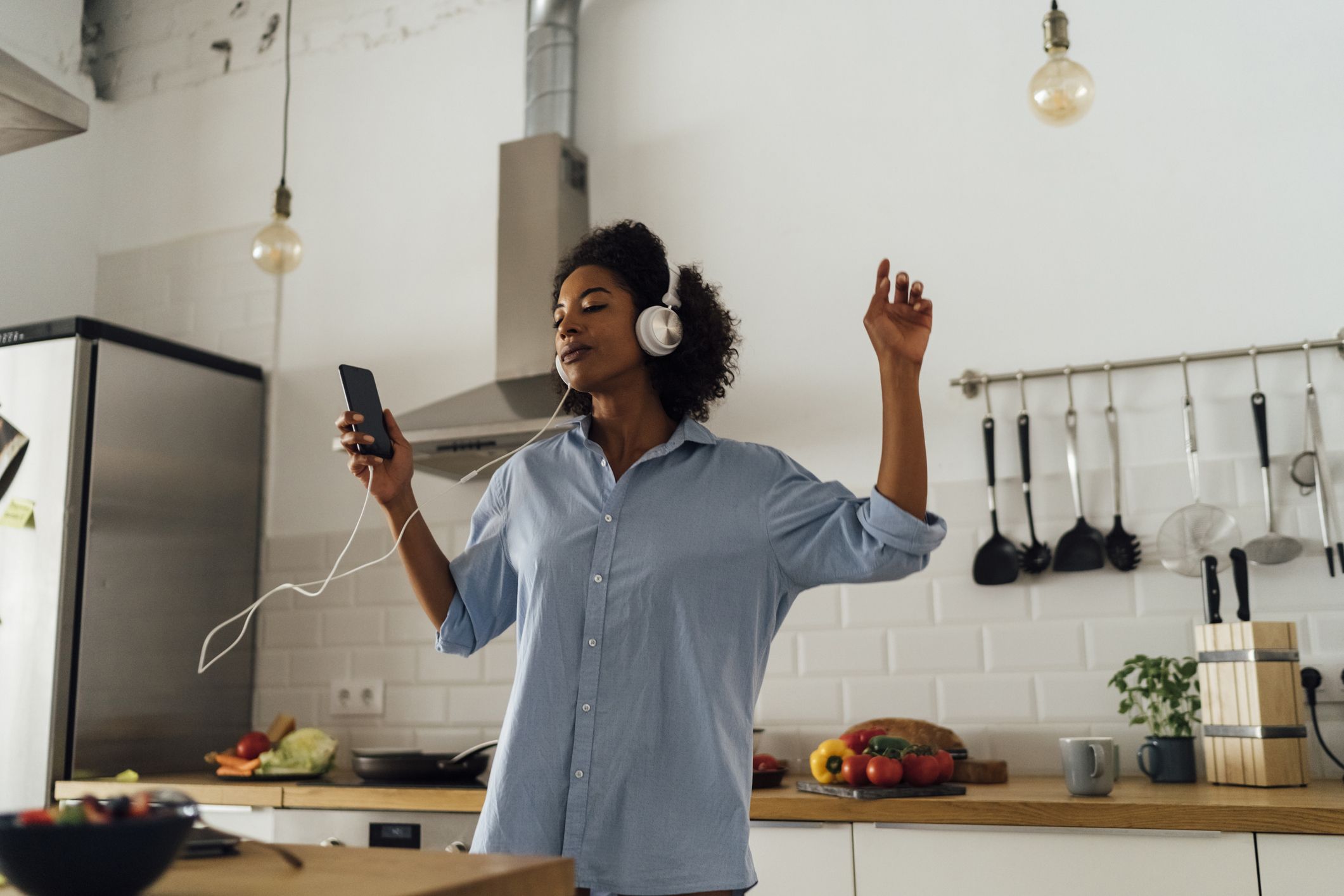 Source: Read Full Article