Matt Winkelmeyer/Getty Images
We can't get enough of Megan Mullally!
This Sunday, the Will & Grace star will take on hosting the Screen Actors Guild Awards.
It's only the second time in history that the ceremony honoring actors has had an emcee. Last year, Kristen Bell was the first-ever host of the SAG Awards and she brought the laughs.
We know Mullally will show off her own comedic chops when she takes the stage at the Shrine Auditorium this weekend.
After all, the 60-year-old performer is a show business veteran with more than 30 years of experience in the industry so we should expect sketches, musical numbers and more from the fan-favorite actress.
The Parks and Recreation actress is no stranger to award shows. In addition to winning numerous trophies (including four SAG Awards) herself, she was also the host of the TV Land Awards in 2006.
Find out all the reasons why Mullally is the perfect choice to host the SAG Awards below.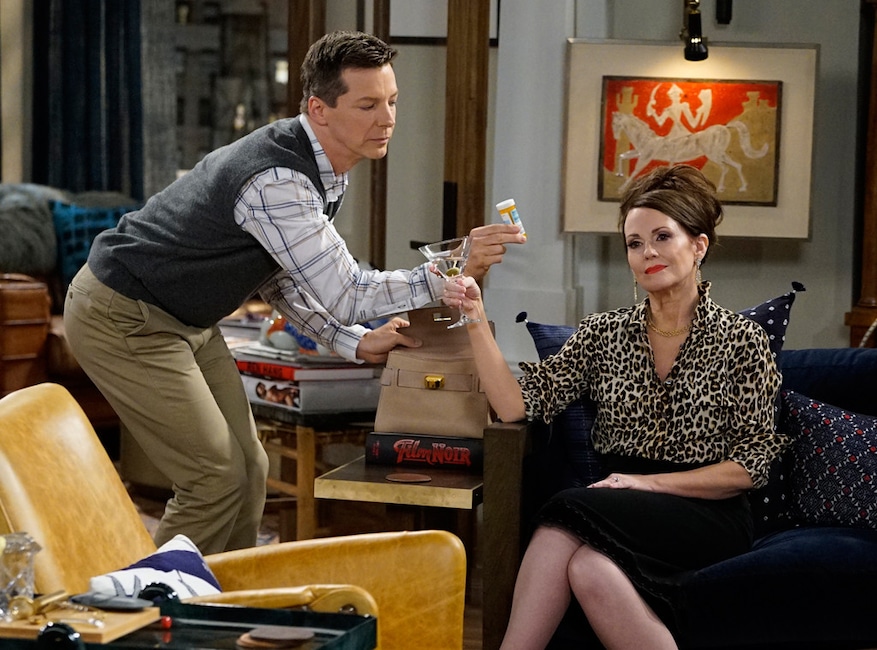 NBC
She plays Karen on Will & Grace

Megan Mullally portrays Karen Walker on the hit NBC sitcom, Will & Grace. The actress first played the role for eight seasons during the program's original run. She later returned to the iconic part for the sitcom's revival in 2017 and she continues to be a fan favorite on the show!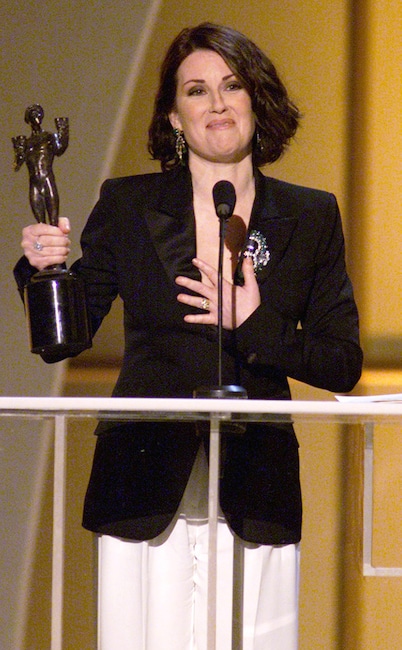 Kevin Winter/Getty Images
She is a SAG Award winner

The 60-year-old actress is no stranger to the SAG Awards. She took home the trophy for Outstanding Performance by a Female Actor in a Comedy Series three times—in 2002, 2003 and 2004—for her role on Will & Grace. She is the first of only two actresses to win a SAG Award three years in row!
Additionally, she also won the SAG Award for Outstanding Performance by an Ensemble in a Comedy Series with cast mates Eric McCormack, Debra Messing and Sean Hayes in 2001.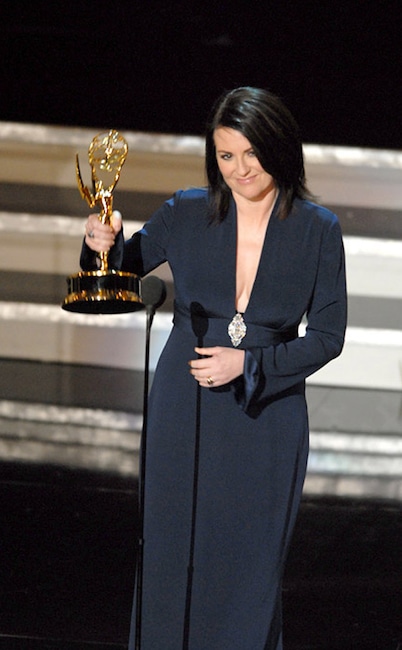 M. Caulfield/WireImage
She is an Emmy winner

If her SAG Award wins weren't enough, the Northwestern University alum's portrayal of Karen earned her two Emmys! She won the Emmy Award for Outstanding Supporting Actress in a Comedy Series in 2000 and again in 2006. She was also nominated for the same prize in the years in between. Clearly, she's earned some serious respect in the biz!
Article continues below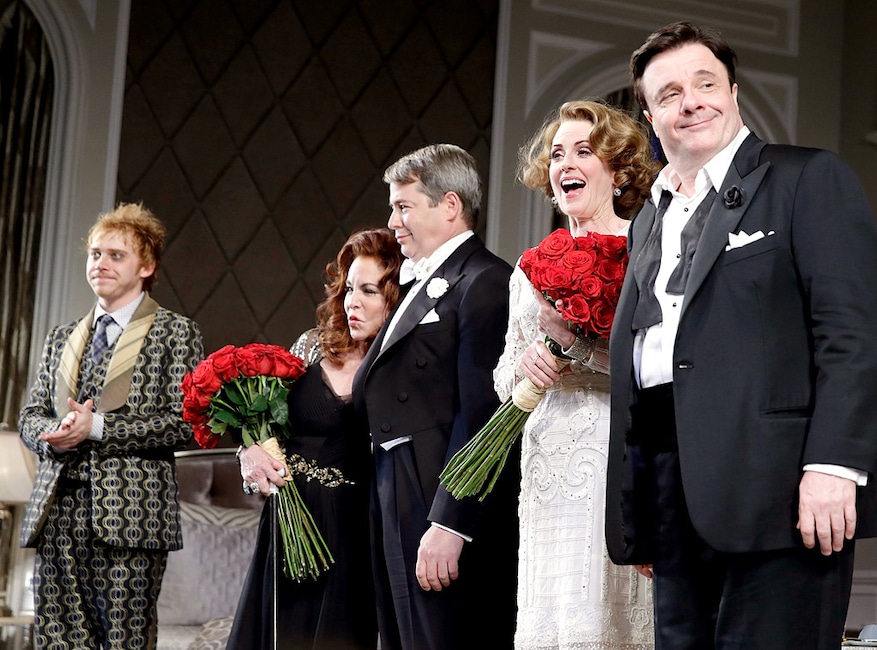 John Lamparski/WireImage
She is a Broadway vet

Mullally has brought her star power to the stage many times over the years so there is no question that she will bring the laughs at the SAG Awards. She made her Broadway debut playing Marty in the 1994 revival of Grease. She has gone on to portray other stage roles including Mary in How to Succeed in Business Without Really Trying, Elizabeth in Young Frankenstein and a novice producer in It's Only A Play.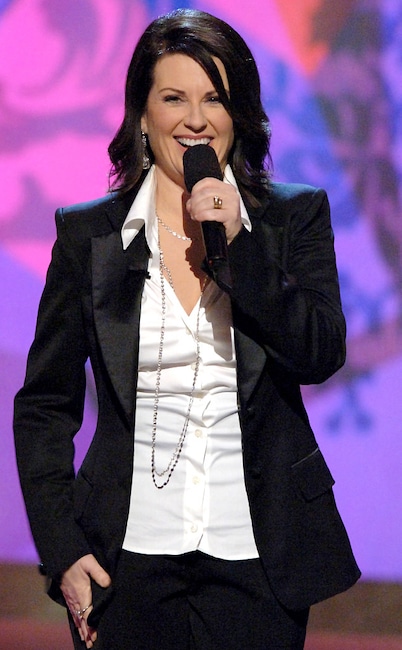 L. Cohen/WireImage
She is a seasoned host

The SAG Awards will not be comedian's first time hosting an awards ceremony. Back in 2006, she was the emcee of the TV Land Awards. She was also a guest host of The Late Show with David Letterman as well as a host of Saturday Night Live.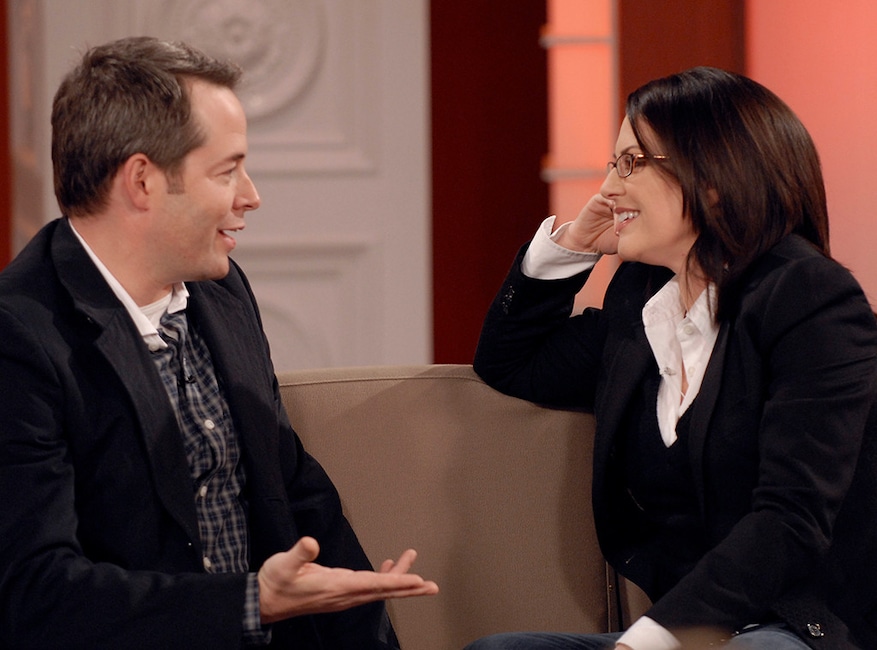 Dave Bjerke/NBC/NBCU Photo Bank via Getty Images
She is a former talk show host

The married actress had her own talk show, The Megan Mullally Show, from 2006 to 2007. On the program, she interviewed her former cast mates, famous friends and other celebrities so we can expect her to get the star-filled audience involved in all the fun at the SAG Awards!
Article continues below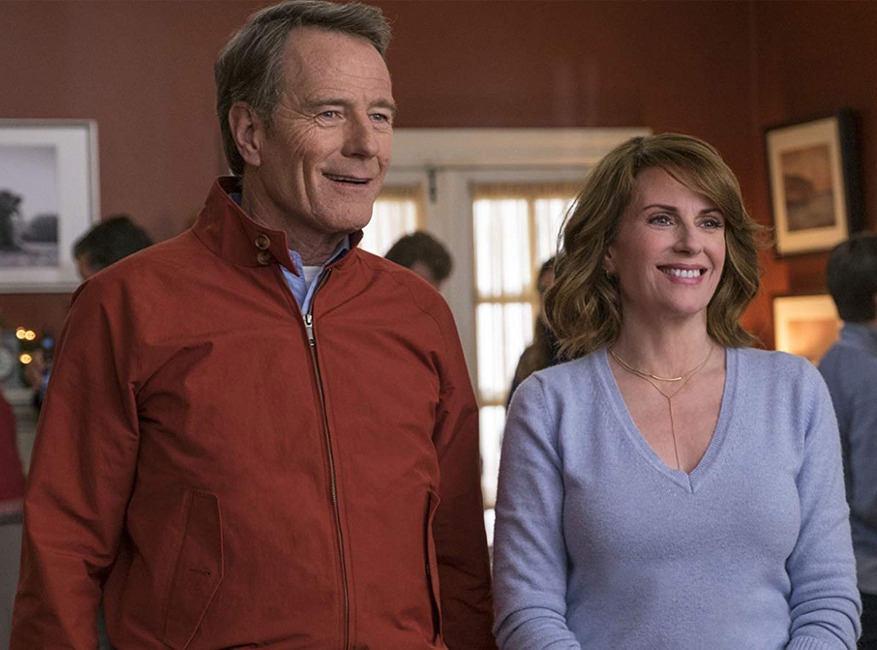 Scott Garfield / Twentieth Century Fox
She is a TV and film star

In addition to Will & Grace, she has appeared on numerous television shows and in various films. On the small screen, she had roles on programs including Parks and Recreation, Boston Legal and 30 Rock. She also been featured in movies including Anywhere but Here, About Last Night, Fame and Why Him?. In other words, she knows what it takes to be an actor and she will be sure to make the SAG Awards into a celebratory night for her peers and all the viewers at home.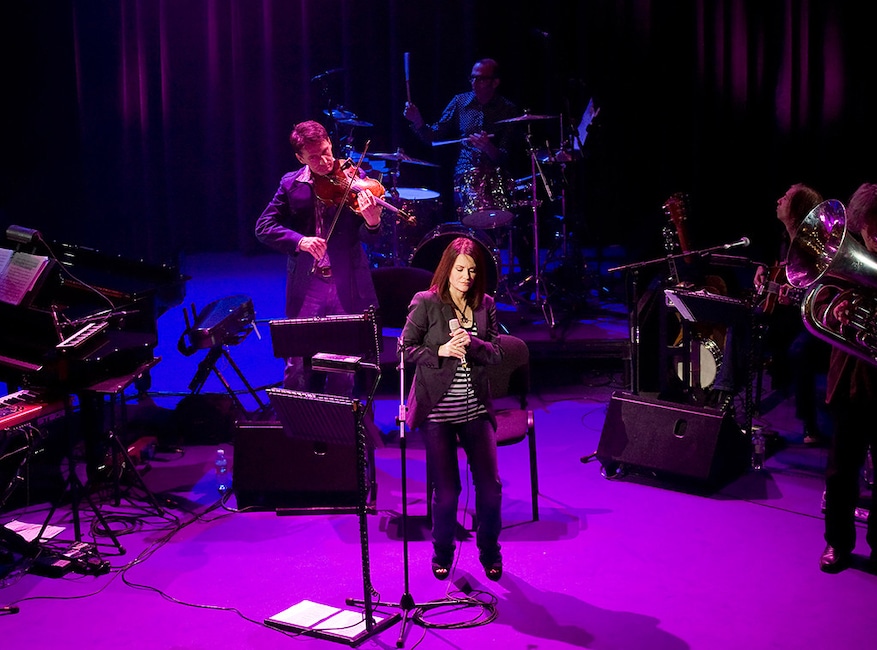 John Phillips/UK Press via Getty Images
She is a musician

Could we see Mullally take on a music number at the SAG Awards? She performs with her band, Supreme Music Program. The group has released three albums including The Sweetheart Break-In, Big as a Berry and Free Again!.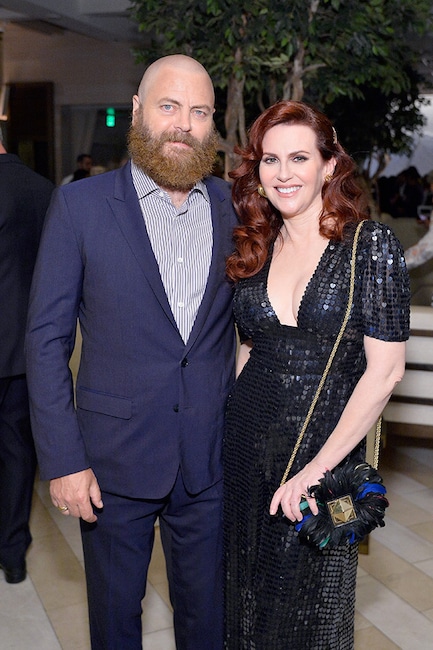 Stefanie Keenan/Getty Images for The Hollywood Reporter
She has a famous husband and A-list friends

After over 30 years in show business, the actress has no shortage of A-list friends to call upon should she want to create any sketches or surprises at the SAG Awards. But, her first pick should probably be her husband, Nick Offerman. The two have been married since 2003 and appeared together on screen in Parks and Recreation, The Kings of Summer and Smashed.
Article continues below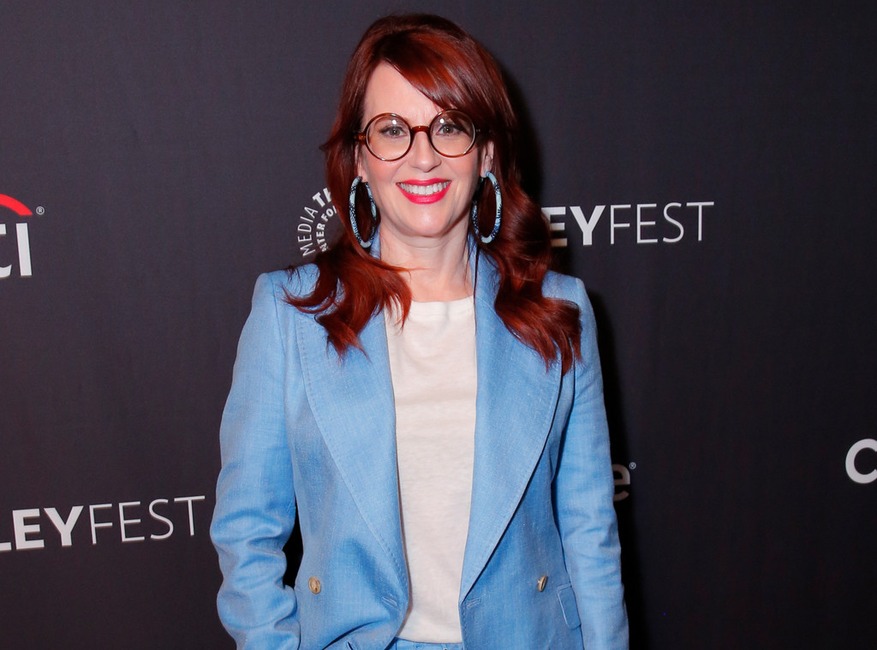 Chris Haston/NBC
She is unbelievably funny

Most importantly, we can't stop laughing whenever we watch Mullally. Her talent and comedic chops make her a perfect choice to be this year's SAG Awards host.
Watch E! News Monday, Jan. 28, for more coverage from the 2019 Screen Actors Guild Awards.
Source: Read Full Article