All puppers are cute — some just need a little help when it comes to finding a forever home. One fashion brand understands that especially well and has decided to take action to help, where Monse shot a campaign with rescue dogs to help place them with families. Designers Laura Kim and Fernando Garcia knew they wanted French Bulldogs and Chihuahuas in their lookbook back in January, when they began a collaboration with six animal shelters in New York to help inspire a bigger push towards fostering. Specifically, they partnered up with Animal Haven, Best Friends Animal Society, Bideawee, Rescue City, Rescue Dogs Rock, and Social Tees Animal Rescue.
Their pre-fall collection is avant garde while also preppy, filled with heavy tartan pants, Varsity jacket sweaters, asymmetrical shirts and dresses, and lots of slashes and cut-outs. The models outfitted in the collection posed with over 30 dogs in need, and the designers even went as far as to choose models that support shelters themselves. According to Vogue, McKenna Hellam, Cat McNeil, and Lameka Fox who are shot in the campaign all own rescue dogs of their own.
In order to tie in the dog rescue theme of their newest lookbook, the label also created a line of dog outfits and accessories, where all the proceeds from those items will go directly back to the shelters they are working with.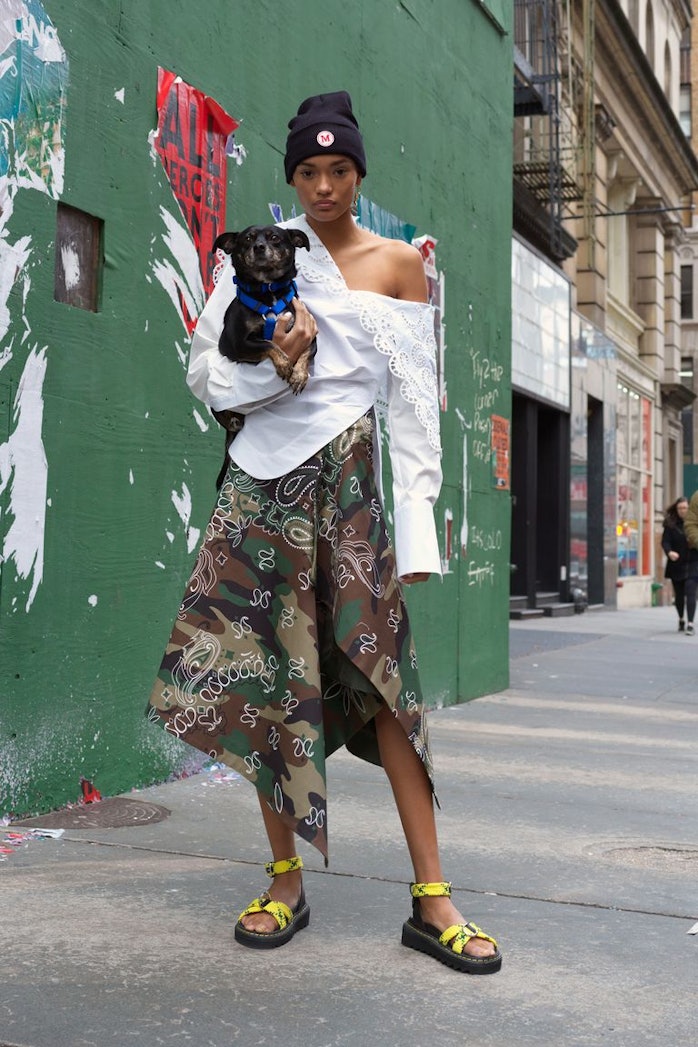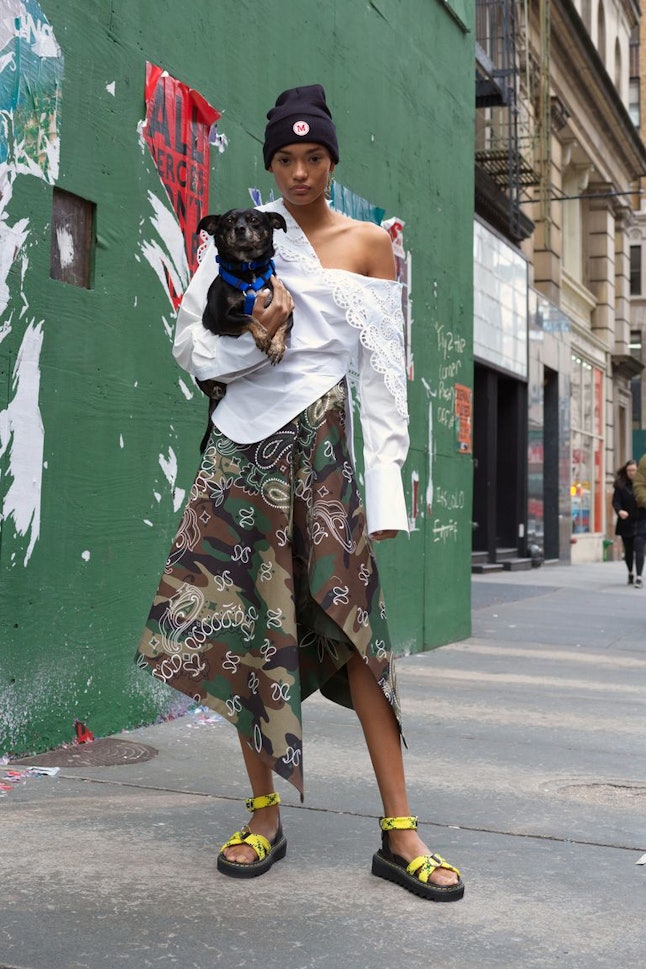 Not only that, but there is also a collaboration with Disney that dovetails directly into the pupper theme. In a special Disney mashup, Pluto, Mickey's dog, makes an appearance in the line, where he shows up in the form of gemstones on a crew neck or printed on the thigh of denim pants, while Mickey also pops up in a couple of shirts. Just like the dog sweaters and accessories, proceeds from the Disney pieces will funnel directly back into the six animal shelters.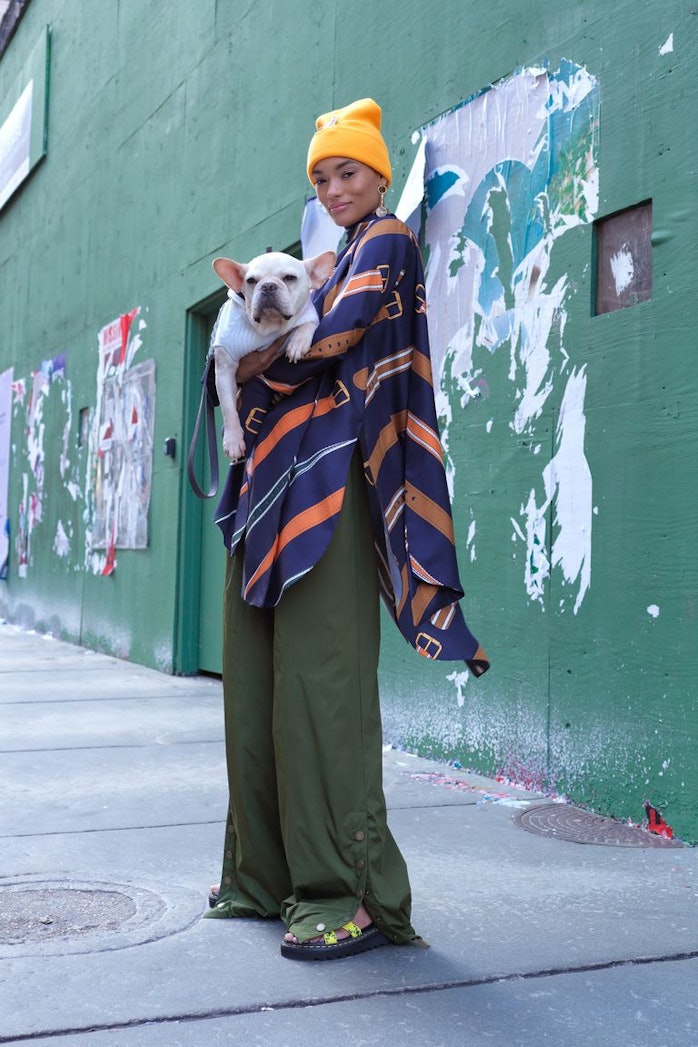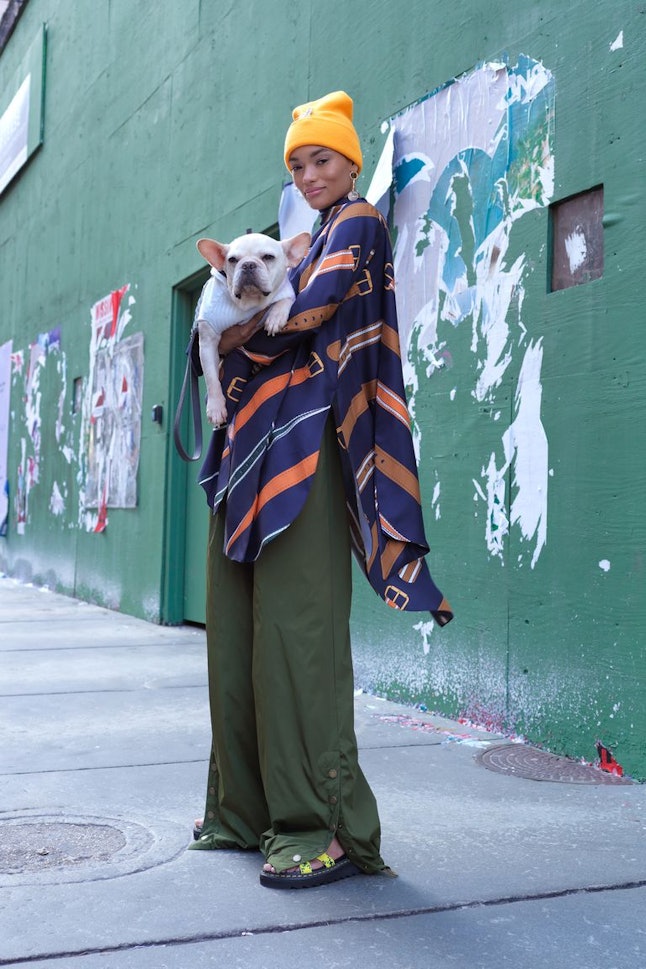 Then throughout the collection, the designers also cleverly added in a few tongue-in-cheek details that subtly tip their hat to the dog lover theme. For example, the label debuted its first lace motifs this season, where one of the options look like it has a tennis ball design, making a dog's favorite toy a fashion staple. Then another eyelet lace had a dog in it, which resembled the office's resident dog, Louise. There were subtler details that included the shelter theme as well, like bucket bags made out of leashes, collar inspired choker necklaces, and leashes with buckles printed on asymmetrical silk blouses.
The collaboration is set to drop with the rest of the pre-fall '19 collection in May, but 10 select pieces are available to buy right now, with 100 percent of their proceeds going to the shelters. Pick up a few sweaters for both your favorite furry friend and yourself, and help a shelter of animals in need.
Pluto Dog Sweater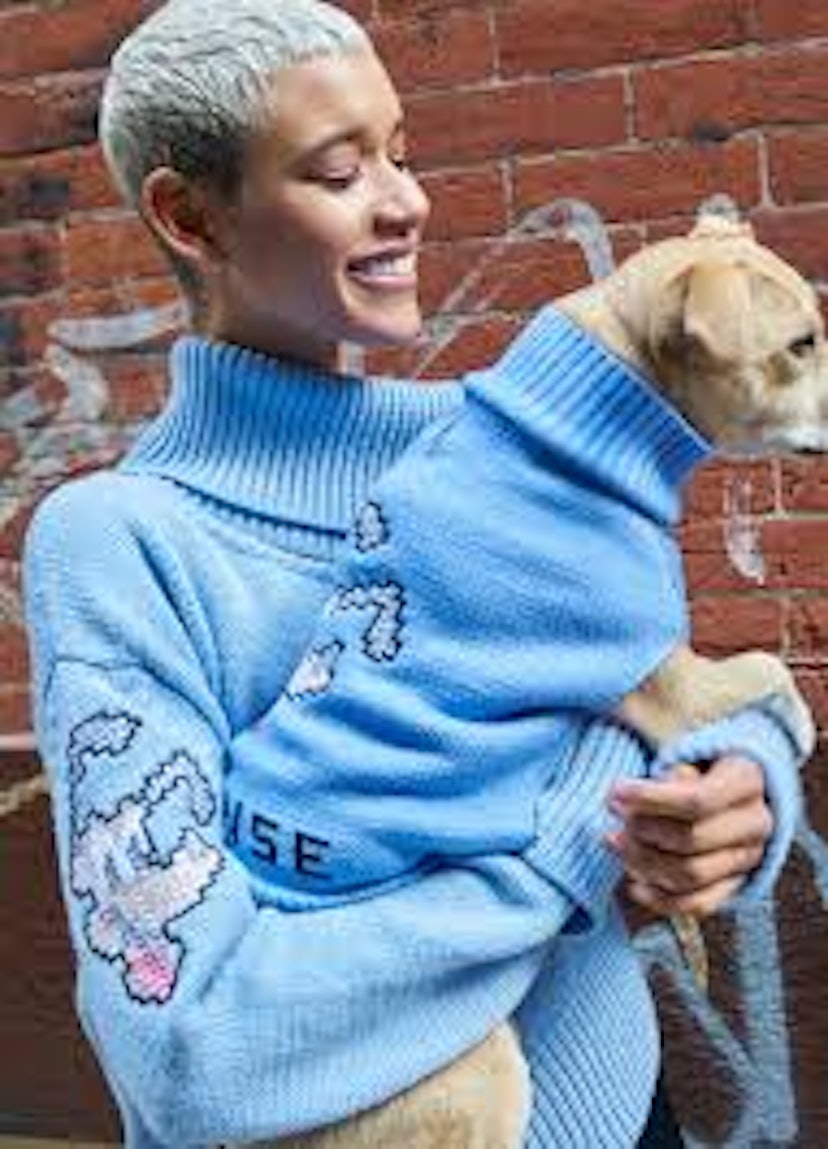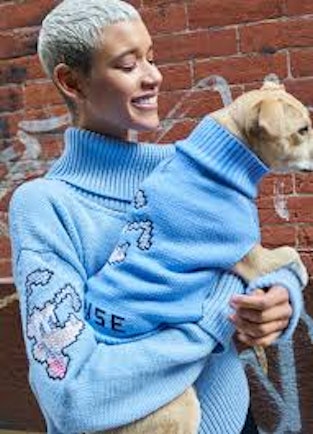 Pluto Dog Sweater
$250
Monse
Match your pupper with a light blue turtleneck with Pluto's face cross-stitched across it.
Dog Twisted Polo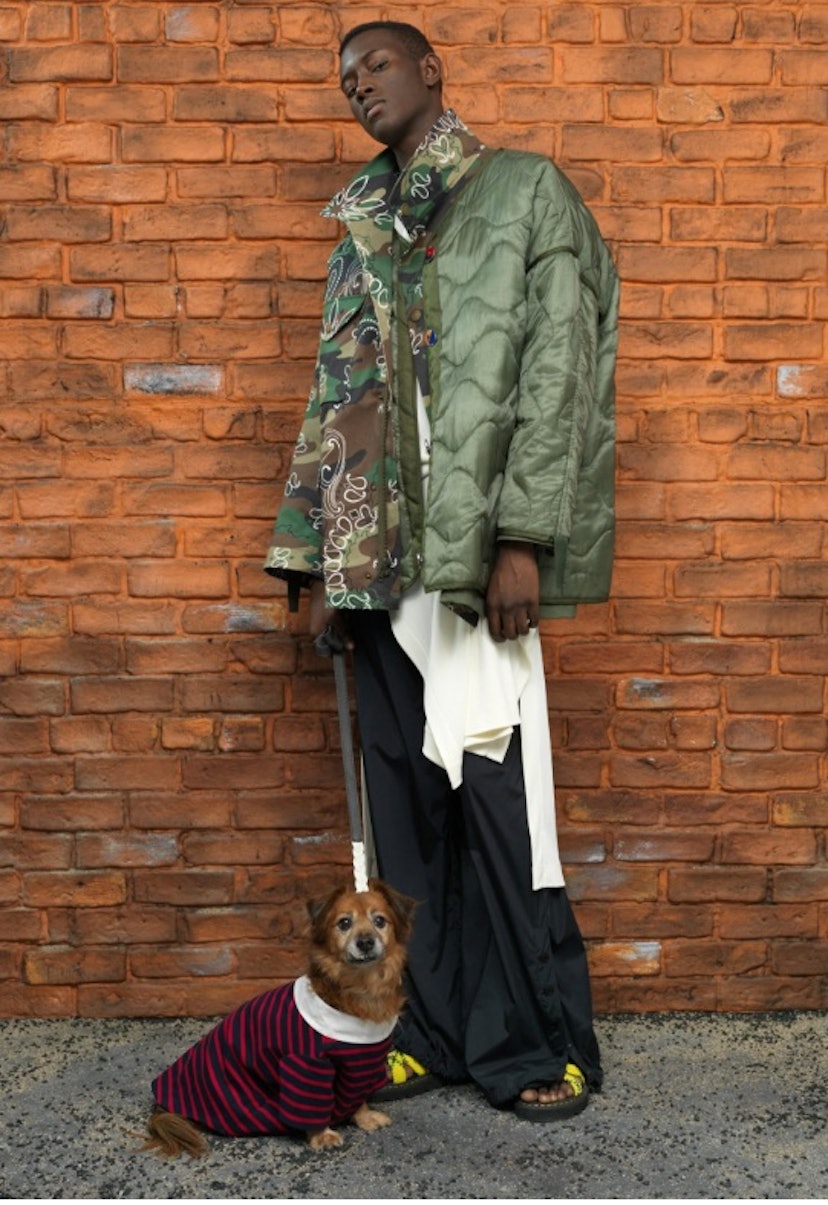 Dog Twisted Polo
$100
Monse
A polo-turtleneck hybrid, this dog sweater will make your dog the chicest prep at the dog park.
If you love dogs and have a passion for saving animals, then this is the collection for you.
Source: Read Full Article