Remember the crazy-colorful backpacks from your childhood? You know, the ones that featured your favorite cartoon characters and were often ornamented with bold, kitschy keychains? Now, delete that from your memory, because backpacks have come a long way in both style and function.
There's no reason for any man to turn his back on the convenient, hands-free bag style. Rich textures, sleek shapes, and useful compartments make the bag perfectly acceptable for men to haul their gear everywhere, even in a business suit. For both work and weekends, the coolest backpacks for commuting and travel help to lighten the load on your pants pockets (especially if you carry a bulky wallet) and look way more polished than your beat-up gym bag. Sure, you could opt for a messenger bag, but why do that when you can evenly distribute the weight of your gear to both shoulders and move freely?
With cool options from top backpack brands for every guy's style and budget, check out the 20 coolest backpacks for full-grown men to look like a total boss, while carrying all their daily gear with ease.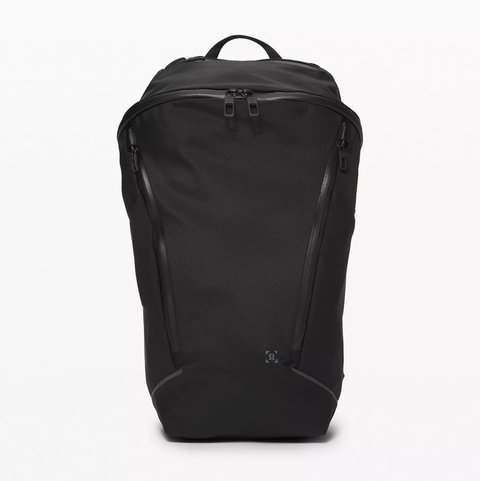 You'll get a lot of miles out of this stellar backpack. This tricked-out 2-in-1 hybrid duffle backpack can be used for the gym or the office with laptop storage, shoe storage, and a special pocket for your sweaty gear. With all these features, you wouldn't expect this cool backpack to have such a sleek, stylish look, but that's the genius of Lululemon.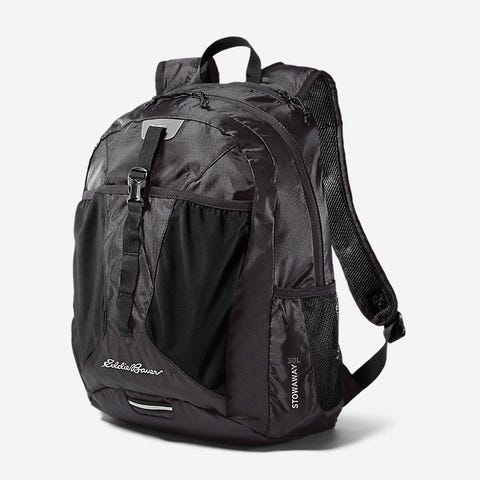 When you live in a small apartment, a hefty backpack can be more bothersome than helpful. A packable backpack provides the perfect solution to space-saving with it's own zip pouch for easy storage.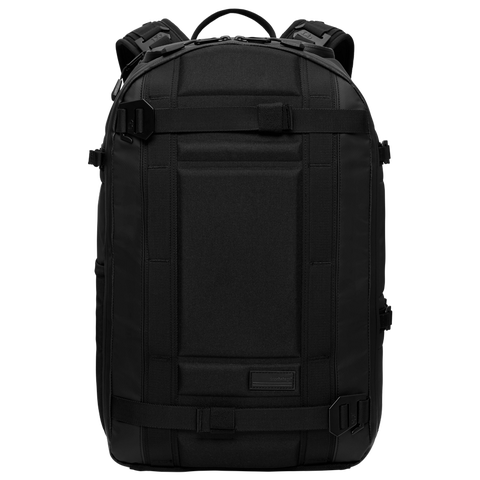 Don't let the minimalist design of this cool pack fool you. A 15" laptop pocket, a useful hook-up system to attach your pack to luggage, fully openable compartments, and a top quick-access pocket make this functional backpack one of the best bags to carry at all times.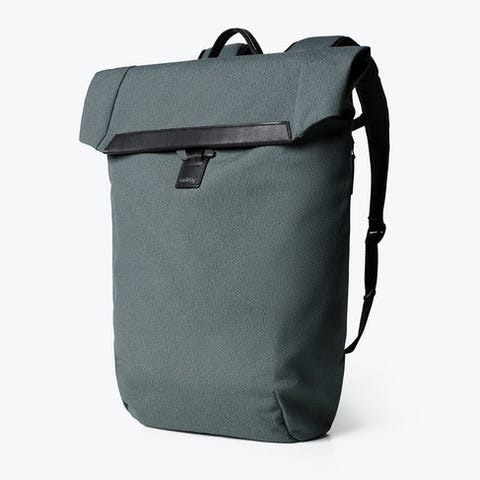 By far one of the most stylish roll-top-style backpacks we've ever seen, this slim stunner fits all the gear you need, but with an elegant exterior to give your briefcase a much needed breather.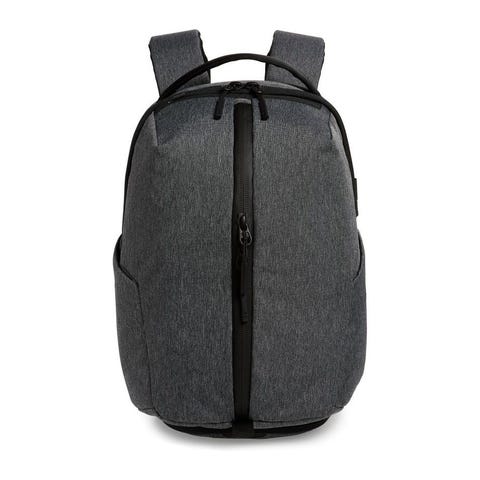 Durable fabric and an innovative design make this backpack with multiple pockets a total winner.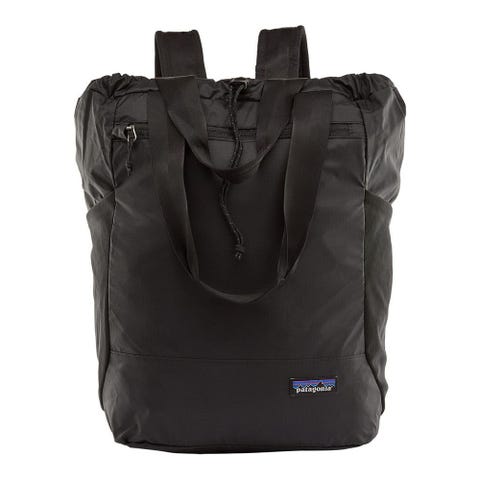 This lightweight option can be carried as a tote or a backpack with durable ripstop-nylon fabric that'll last for multiple seasons.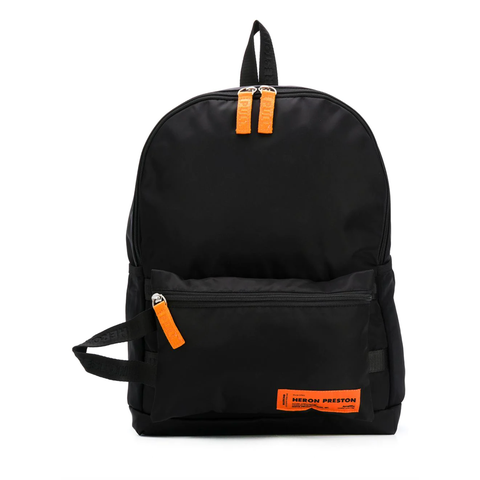 Heron Preston's signature tape detail and pop of orange gives this minimalist black backpack a heavy dose of cool factor. The drawstring closure allows for easy access to your small gear that's protected by a leather and nylon exterior.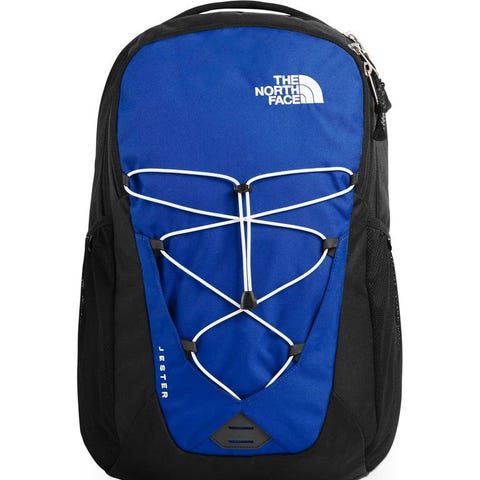 White elastic cord pops against bold blue for a stylish touch to The North Face's best-selling functional backpack.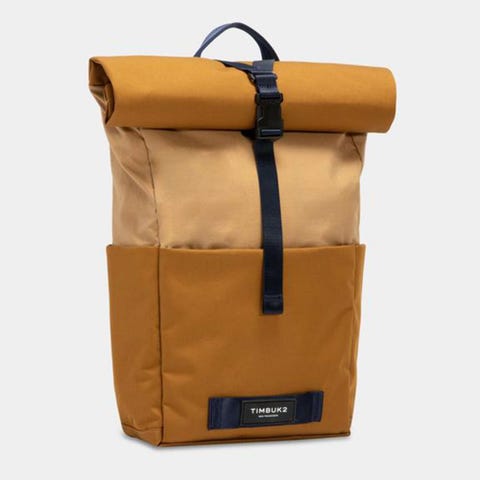 This khaki-colored roll-top pack pairs perfectly with your go-to work chinos. The spacious interior and multiple compartments make it easy to carry all your 9-to-5 essentials (laptop included).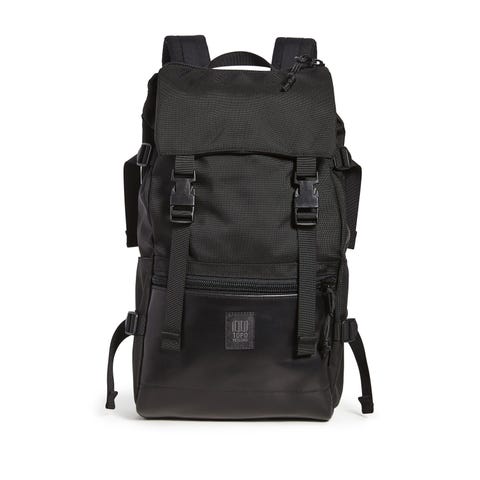 This simple, stylish bag standouts with high-quality, durable fabric and exceptional details like the exterior hook closure, drawstring top, and bold yellow interior.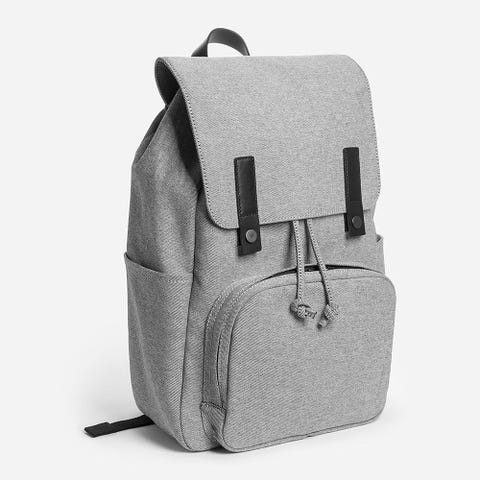 Just like your favorite pair of jeans, this water-resistant pack is made of durable denim that gives it a casual-cool vibe. The classic shape and leather accents make this bag look polished for work and cool for weekends.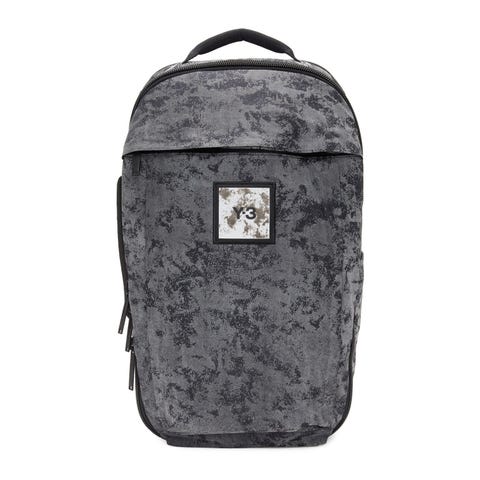 It's the small details, like the curved flap pocket and exposed silver zippers that give this stylish backpack a bit of edge.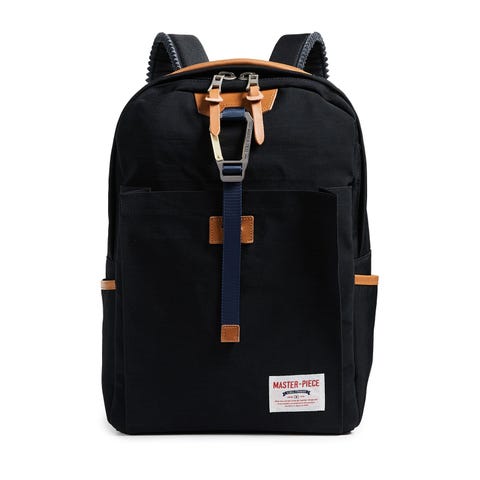 The shine from the technical woven fabric and silver hardware elevate the look of this seriously functional backpack with tons of pockets for all your belongings.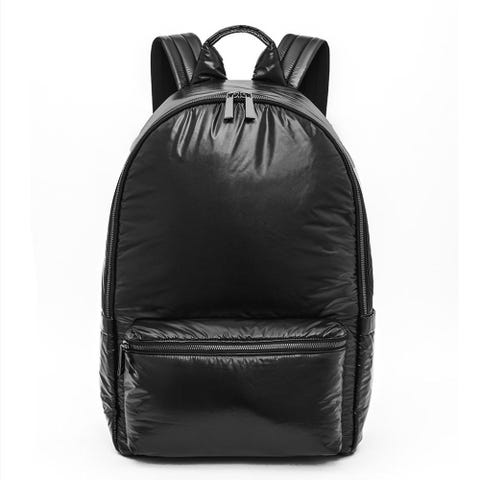 A cool nylon exterior makes this lightweight, waterproof backpack worthy of your attention with unexpected features, such as a USB cable holder and power bank pocket with a phone charging dock.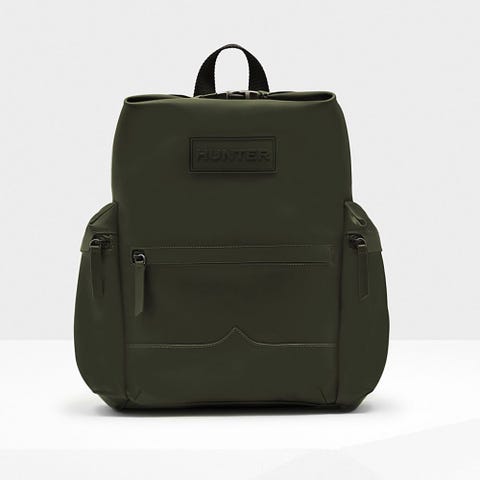 Rubberized leather provides an interesting, sleek texture that'll also protect your precious gear on any rainy day.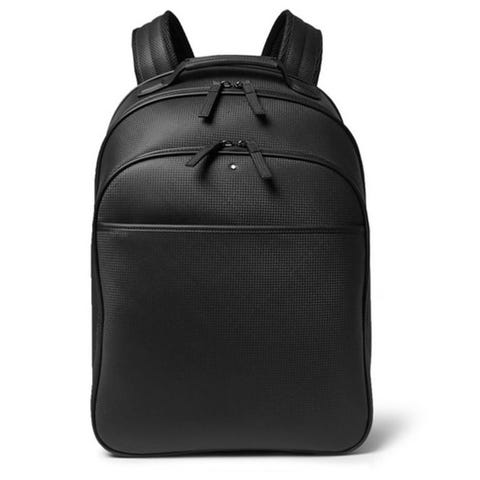 Montblanc's leather backpack comes with a hefty price tag, but you're investing in a quality, versatile option that can fit just about anything while providing comfort with stellar padded straps.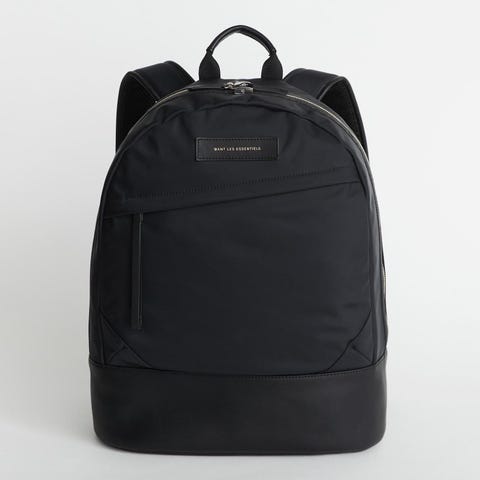 Cerulean blue, silver hardware, and an asymmetrical zipper pocket level-up this standard nylon backpack for top-notch style.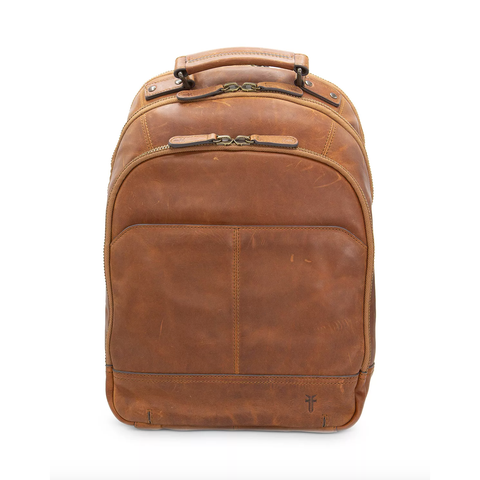 Leather isn't the cheapest material to use for a backpack, but the long-lasting, luxe fabric will age nicely over time for a vintage vibe.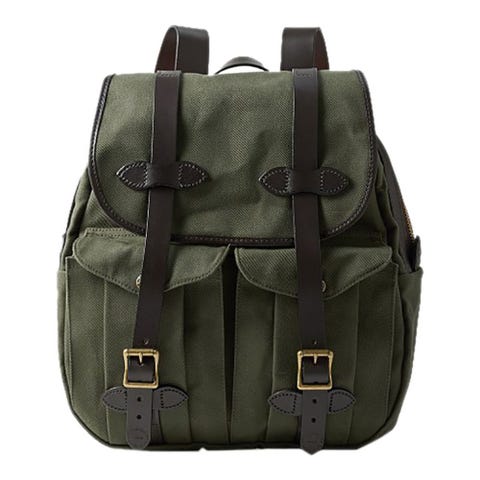 The Rucksack is a classic choice for guys of all ages with quality construction, leather accents, and snazzy gold hardware.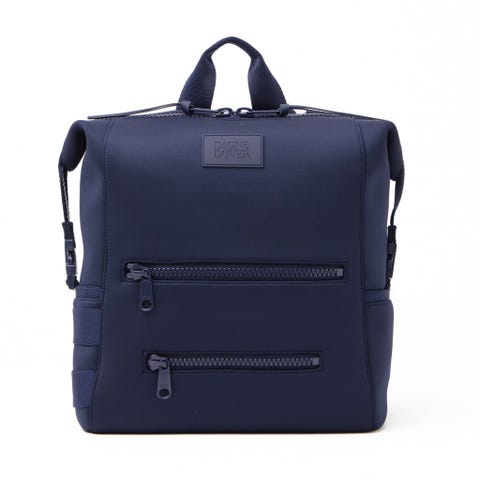 New dads looking for a bag to carry all their baby gear will be stoked to find this gem. This abstract-camo backpack cleverly disguises an interior that has all the compartments you'd find in a diaper bag with a much cooler look.
Source: Read Full Article