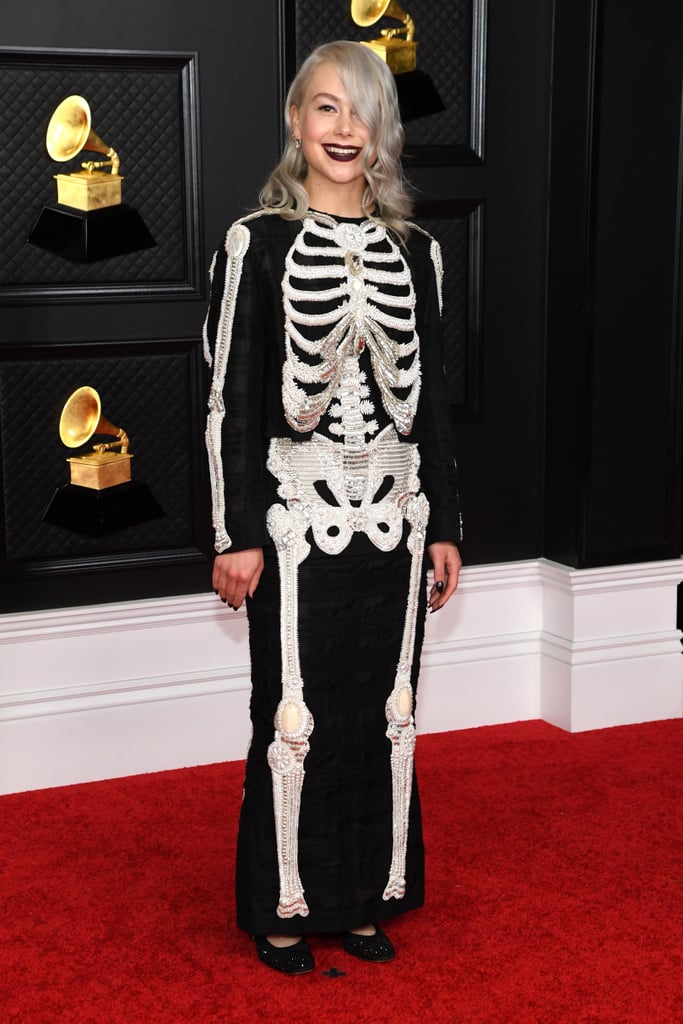 Phoebe Bridgers Waited "Years" Before She Finally Got to Wear Her Dream Skeleton Dress

Phoebe Bridgers brought her signature skeleton style all the way to the Grammys red carpet. The Punisher singer is known for wearing an actual Halloween costume on stage, but for the show Sunday night, she opted for a high-fashion twist. Phoebe and her brother, Jackson, made an appearance in complementary Thom Browne outfits for the special occasion.
Phoebe's look is nearly identical to a 2018 Thom Browne piece she's been eyeing for "years." Last November, she told Billboard she'd "been trying to pay someone off to get for me." She joked, "Someone lend me their f*cking dress." Well, it turns out, dreams do come true. Phoebe tied the iconic look together with a pair of Ashley Zhang pearl earrings and glittering black pumps, allowing the embroidered, sparkling skeletal details to do all the talking. Get a closer look at the full outfit ahead.
Source: Read Full Article